Power your finance, grow your business
Accept payments from customers. Automate payouts to vendors & employees. Never run out of working capital.
Sign Up Now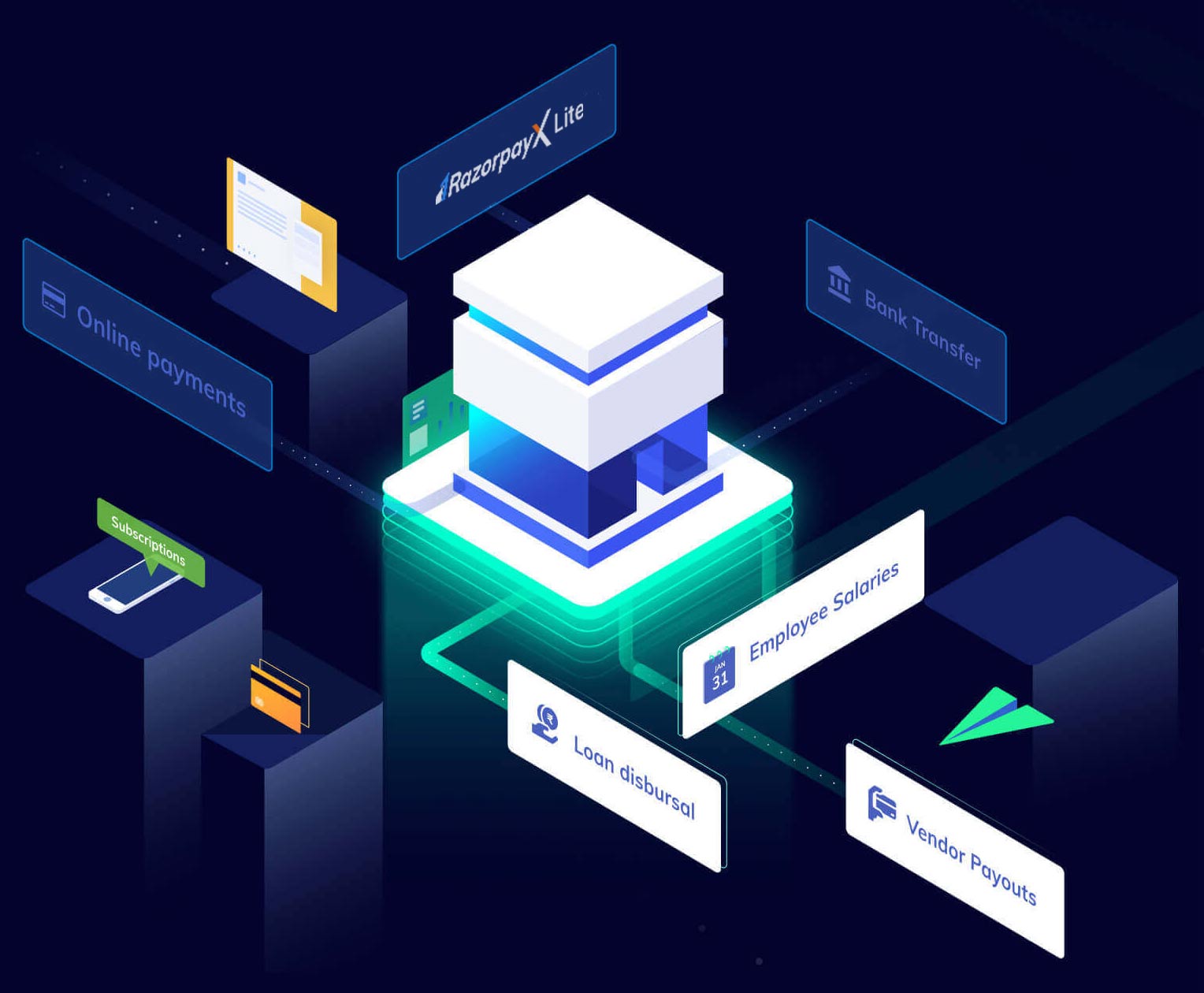 Accept Payments with Razorpay Payment Suite
Accept Payments with Razorpay Payment Suite
Supercharge your business with the all‑powerful
Payment Gateway
100+ Payment Methods
Industry Leading Success Rate
Superior Checkout Experience
Easy to Integrate
Instant Settlements from day 1
In-depth Reporting and Insights
Not sure which product to choose?
Answer a few questions and we'll help you out
Find me a product
Explore RazorpayX powered Business Banking
Explore
Business Banking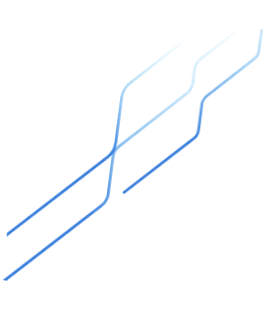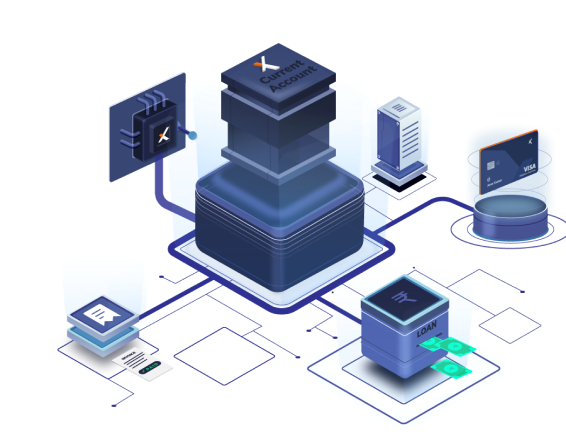 Manage your company's finances and supercharge your business banking with
Open and operate
fully‑functional Current Accounts on RazorpayX
Open a fully digital current account
Automate payables & compliment payments
Simplify and track spends with Corporate cards
View financial insights at a glance
Business Banking for disruptors
All standard banking features
Tech capabilities like API Banking
Insightful Reports
Multiple Payout flow options
Check out the live demo to learn how RazorpayX works. No sign-up required!
Check out the demo
Features
Empower your business with all the right tools to accept online payments and provide the best customer experience
Instant Activation
Get activated and transact within 2 minutes. Completely online onboarding with minimum documentation.
Easy Integration
With plugins for all major platforms and languages, integrate and go live with Razorpay in less than an hour.
API Driven
Build your business for scale with our complete API-driven automation that requires zero manual intervention.
100+ payment modes
Offer your customers the luxury of all payment modes including Credit/Debit cards, Netbanking, UPI, Wallets etc.
Simple Pricing
Our innovative payment solutions with competitive pricing make payments simpler.
Best in Industry Support
Always available email, phone and chat based support to help you in your every step.
Dashboard Reporting
Real-time data and insights on your Razorpay Dashboard to make informed business decisions.
Secure
PCI DSS Level 1 compliant solution which removes your burden of regulatory compliance.
Join the 50,00,000 businesses using Razorpay
We make it easier for you to focus on building great products while we work on simplifying your payments. Become one of us by joining thousands of our happy users and simplify the online payment experience for your customers. Focus on your business while we handle the complexities of payments for you.
Get Started An Experience
People Love to Talk About

Creating No Cost EMI offers through the Razorpay dashboard was surprisingly easy and it has proved to be an important driver in making our subscriptions affordable to a wider audience. We saw ~3x increase of the EMI contribution in the overall sales, thereby unlocking a specific affordability sensitive segment for us.
Acquire Customers From New Customer Segments
Subham Kumar
Product Manager
---

Instant Settlements helps us capture last-minute EMI payments and let us make deposits with our financing partners within the requisite period. It leads to better money flow management and customer experience.
Improved The Bottom Line With Cash-Like Collection
Saurav Goyal
Chief Finance Officer

---
We were looking for a closed wallet solution for one-step checkout once the money is loaded in the wallet. Razorpay, our online payment partner, built a white label closed wallet solution which enabled us to create & offer cashbacks and easily refund payments. This improved customer loyalty and the trust in our brand.
Readymade Closed Wallet Solution For Quick Refunds
Ashish Somani
GM, Strategy and Planning

---

Razorpay has been an important partner for our business. We are currently using Smart collect and Route marketplace for collecting payments from users. Their innovative products and quick support has helped us scale our offering to our users. From onboarding documentation to technical integration, Razorpay has been a boon for Indian tech startups.
Single Flow To Collect And Disburse Payments
Pranay Bhardwaj
Product Manager
---

50% of our payments come via NEFT, RTGS and, IMPS bank transfers. Reconciliation of payments was a tedious and cumbersome process. Razorpay Smart Collect has helped us automate this end-to-end and simplified the process for Finance and Operations team.
Simplified Reconciliation Process For FinOps Teams
Shailesh Gupta
Founder
---

We experienced a 40% decline in demand due to Covid-19 lockdown but we couldn't afford to cut back on marketing and product development. Razorpay did a fine job of processing and disbursing Working Capital Loan quickly with great support throughout. With increased liquidity, we were able to bounce back to normality in no time.
Finance Your Working Capital To Continue Growing
Girish Khemnani
Owner

---

By using the card tokenization feature on Razorpay Subscriptions, we were able to eliminate up-front deposits for a majority of our customers. This helped us reduce outstandings by 18% and improved our retention numbers, as more customers were able to afford the product.
Helped Us Reduce Outstandings By 18%
Aravind Radhakrishnan
Product Director
---