Here's how Razorpay Payment Pages can help your business
Events and Tickets
Preparation is everything! Our hosted Event Registration is a quick and easy way to register event attendees online.
View Demo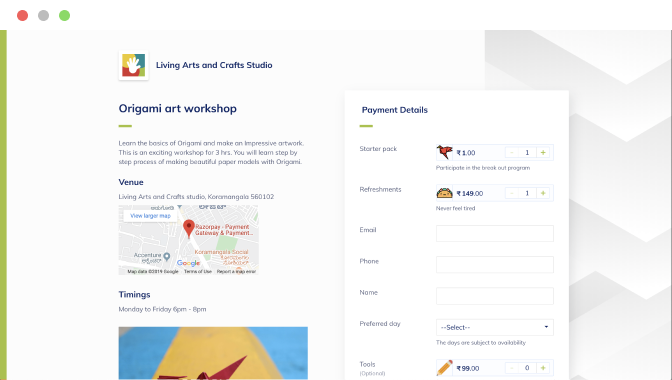 Accepting Donations
Raising money for a good cause? Our hosted Donations page saves you valuable time so you can focus on your cause.
View Demo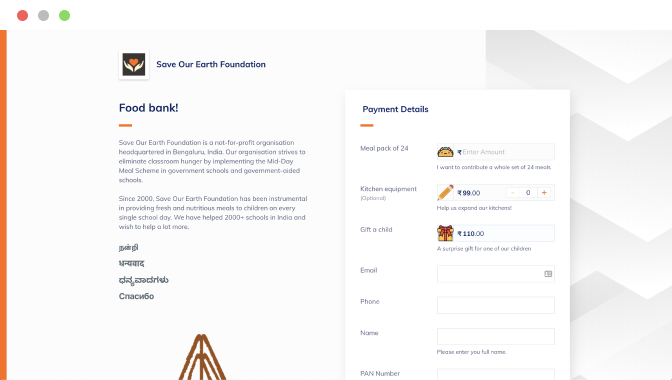 Sell Products
Selling products online? Take orders around the clock with our Online Order template.
View Demo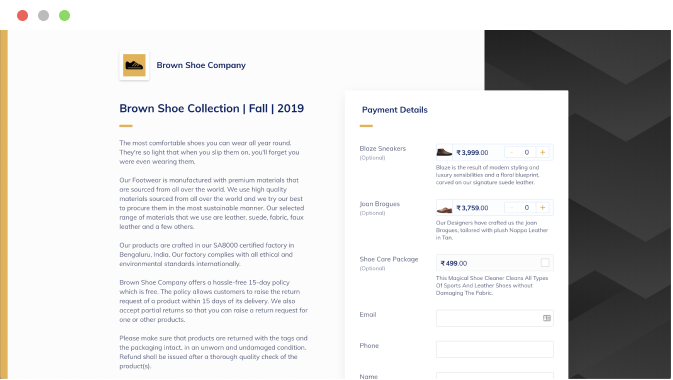 Fee Collection
Collect fees and Accept payments in seconds with our hosted form, no paperwork involved.
View Demo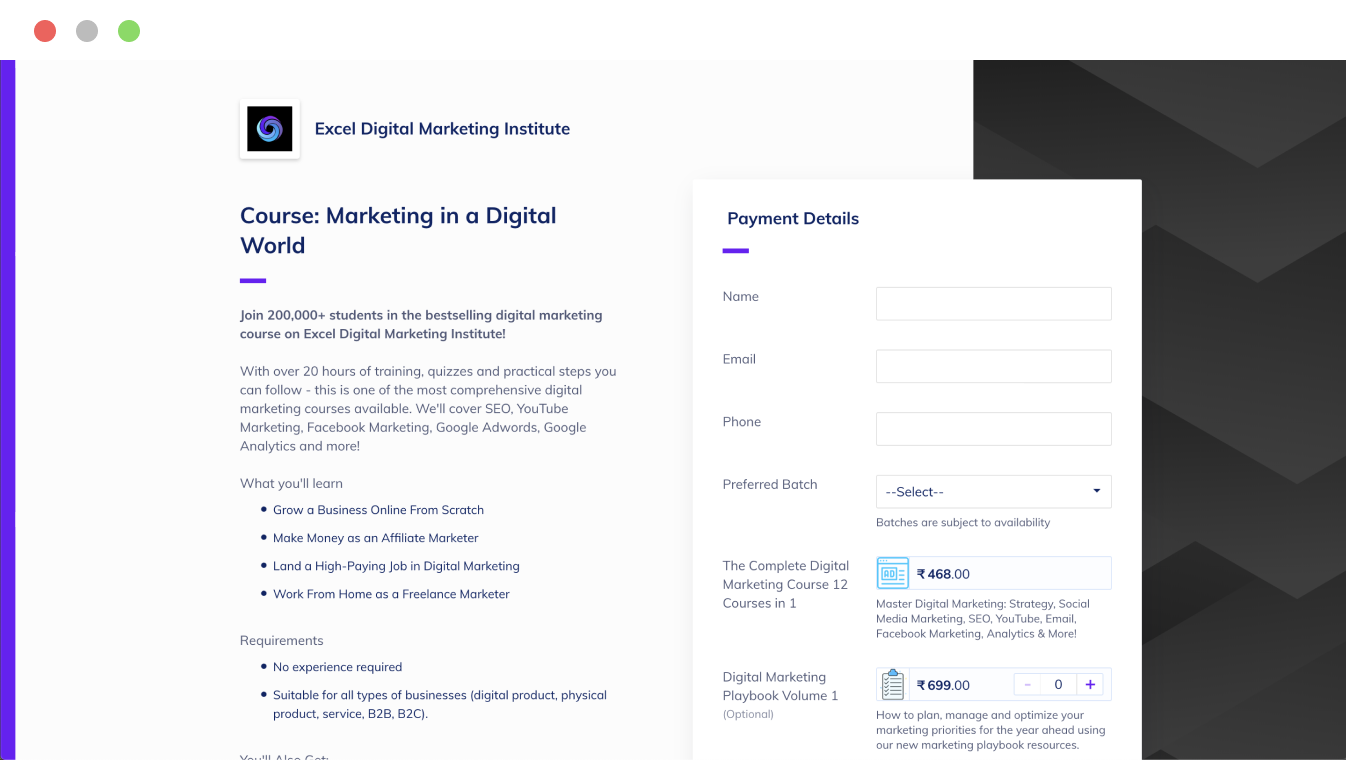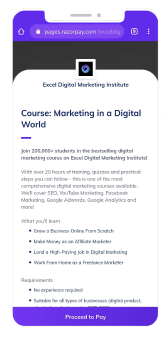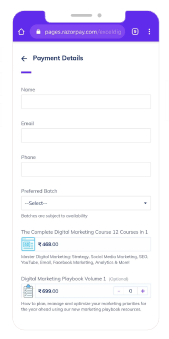 Made for Mobile
At Razorpay, we understand the continually changing needs of businesses to accept online payments - from how consumers pay, all the way to the devices they use.
Incredible Mobile Experience
Your Payment Page has a consistent look and feel across all devices and is optimized for iPhone, iPod, and Android devices.
Every Payment Page automatically includes a unique mobile experience that matches the overall style of your page, so your content looks great on every device,every time.