Multi-channel, Multi-mode Payments Experience
91% e-commerce customers don't come back to a site if they are dissatisfied with the online purchase experience. Provide a seamless and secure checkout with the Razorpay Payment Gateway and transform the payments experience for your customers.
Multiple payment methods
Enable your customers to pay via the mode of their choice, be it debit cards, credit cards, wallets, EMI/Pay Later or UPI.
Flash Checkout
A customizable payment checkout form that is optimized for great user experience and higher conversions. With no redirects and one-line integration
The best thing about having Razorpay as partner is that you don't have to think about the new payment technologies in the industry or tracking the conversions percentages or the support you get.
Reduce transaction failures and cart abandonments
Nearly 70% of online shoppers leave a website without making a purchase. And, of those who choose to buy, 20% encounter experience payment failure. With Razorpay, significantly increase revenues by transforming these abandoned carts and failed transactions into recovered ones.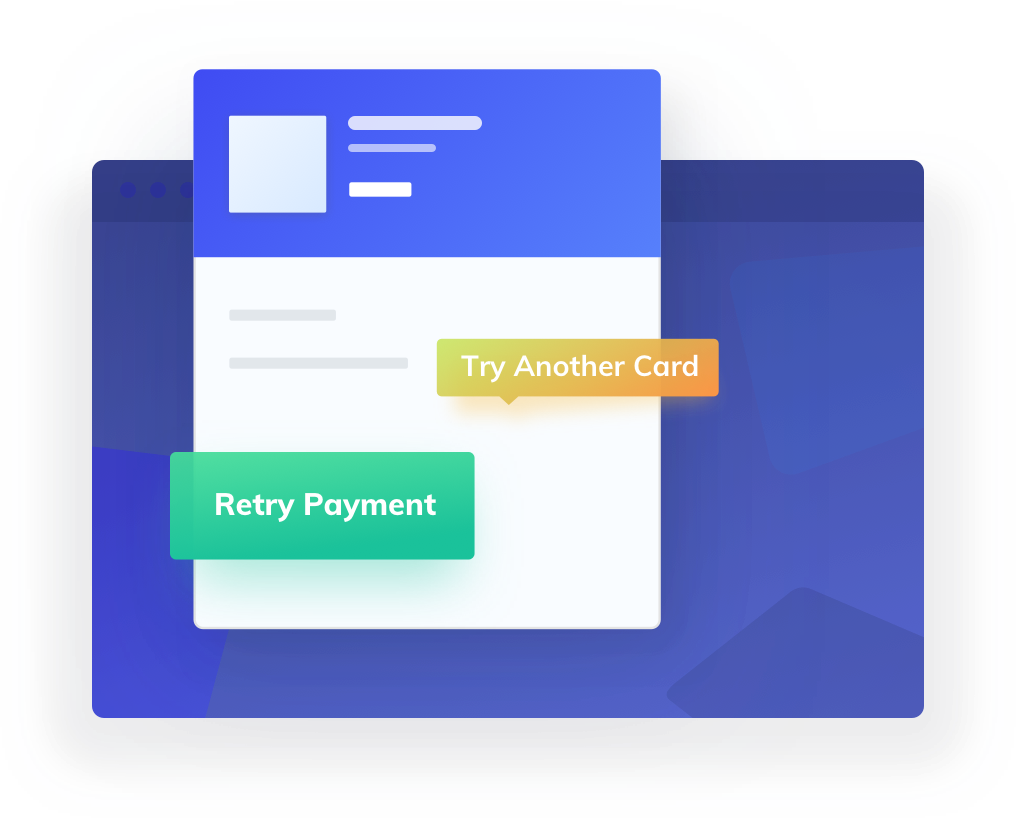 Failed transactions
With a combination of smart error instructions (i.e. "try another card") and alternate third-party payment method (e.g. Google Pay/Amazon Pay/Pay Later options), Razorpay's payment gateway reduces transaction failures.
Cart abandonments
Are your customers dropping off because of multiple steps during the checkout? With Razorpay, setup plugins and cart recovery products to get back in touch with customers who have abandoned their carts.
Razorpay has significantly helped us to manage payment failure related issues to single digit & thereby has contributed to customer success. Will recommend to any business.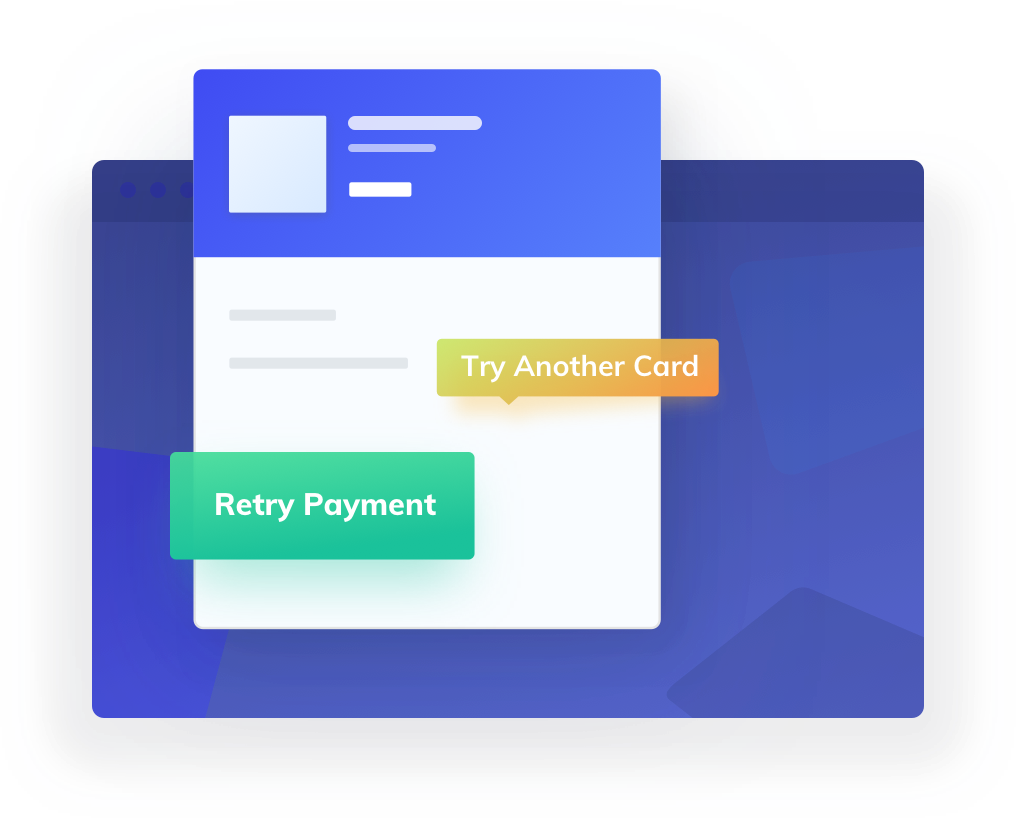 Customize Offers, Cashbacks & Promotions
Be a step ahead of your competitors by offering differentiated promotions and cashback offers to your potential customers. With Razorpay's products and services, drive ancillary traffic to your site, acquire new customers, and grow revenues.
Drive conversions
Run custom promotions and offers for your customers with Razorpay's Offers API and boost your revenues.
Gain insights
Get real-time insights and statistics on the status of your payments and make informed business decisions.
Integrating with Razorpay was just a breeze. They came, they helped and they went live! Faster checkouts and saved cards has added a lot to our site.
Accept International Payments
Expanding into new territories and new markets is a lucrative way to scale up your business, but it can also place considerable pressure on your payments infrastructure. Razorpay's international payment gateway provides a robust payments ecosystem to seamlessly process and manage global payments.
All major currencies
With Razorpay's international payment gateway available across 92 currencies and all major international cards, allow your customers to pay in their preferred currency.
Real-time currency conversions
Take advantage of the real-time currency conversions and get settlements in INR while providing multi-currency checkouts.
Simplify vendor and seller payouts
Online marketplaces involve complex money flows where payments collected from customers need to be paid out to vendors and sellers. With Razorpay Route, you can handle this cumbersome process straight out of a box while adhering to strict compliance requirements.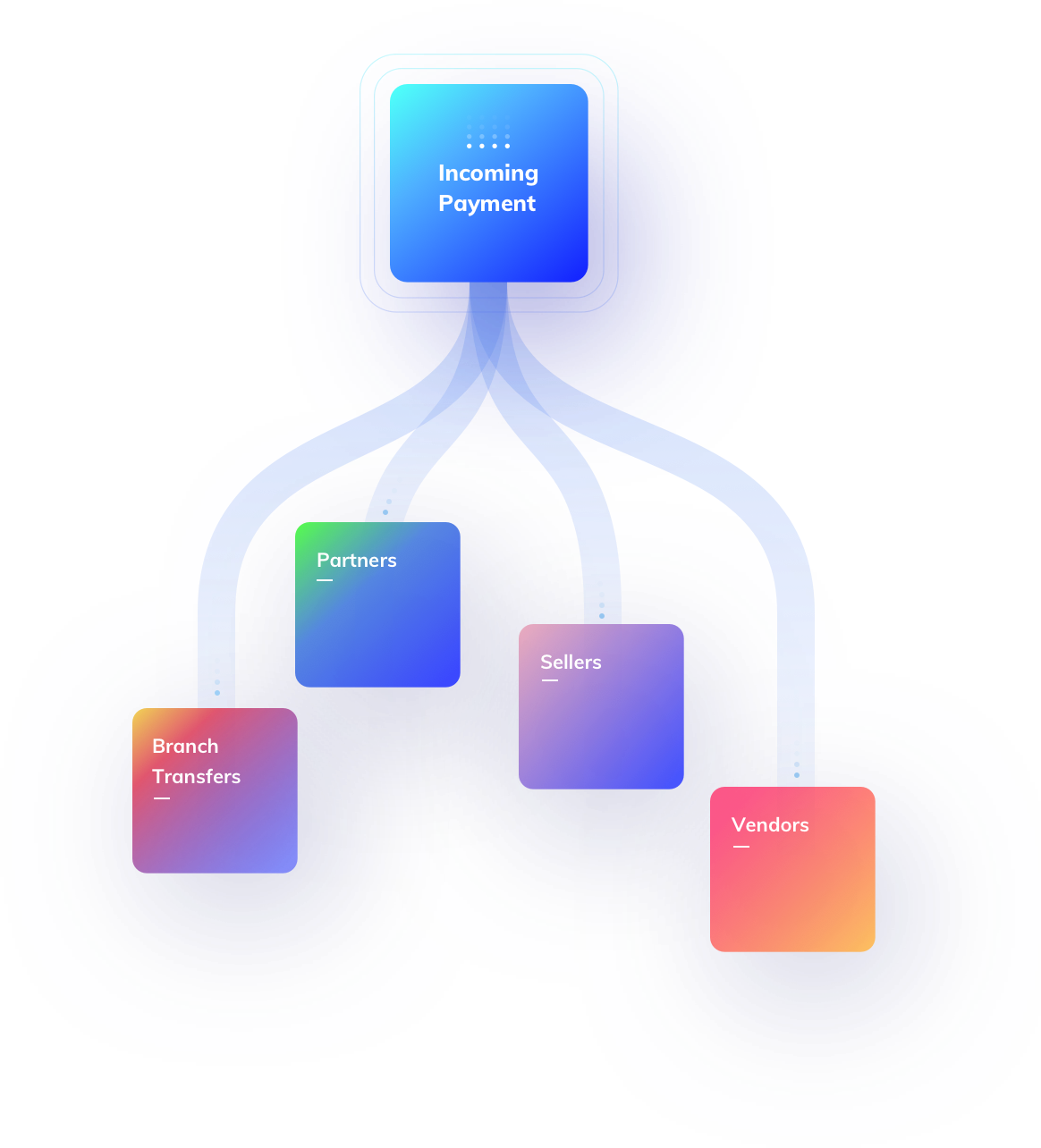 Settlements
Make easy settlements and commission payments to vendors and partners with flexible and automatic settlement plans. Choose between on-demand or rule-based settlements.
Customize
Customize your payout operations with respect to setting up logic for commissions, scheduling payouts, sending notifications to payees and more, with our powerful APIs and webhooks, saving you valuable time and resources.
Razorpay Route not only simplified the splitting of payments as a process but also saved us man-hours in coding efforts with its completely API driven approach.