Prevent Return-To-Origin through Data, Machine Learning and Design
Big Data Technology
Scales horizontally to capture data from millions of users without changing software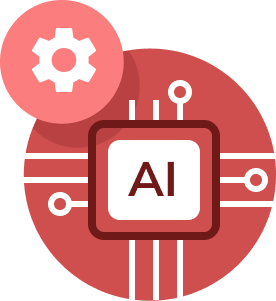 Artificial Intelligence
Mini models, global signals and an ensemble of AI algorithms to accurately profile fraud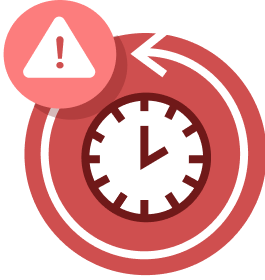 Real Time Alerts
Robust systems flag down risky transactions as and when they happen
Improve Profitability using Thirdwatch
Non-deliverable addresses
Identifies incorrect or incomplete addresses entered accidentally
Fraud orders
Catches fake orders by analysing multiple parameters like junk details & historical patterns
Impulse Purchases
Detects irregular purchase patterns to signal a high probability of return or cancellation
How Thirdwatch Works?
Integrate
Use our REST APIs or plugins for Shopify & WooCommerce
Monitor
Get real-time alerts for high risk purchases and transactions
Take action
Make better business decisions and prevent avoidable losses
Integration Made Simple and Seamless
Integrate Thirdwatch with your existing platforms, independent of any other Razorpay offering. One-click integration offered on the world's top online business platforms. Or use our great REST APIs. Get Thirdwatch up and running, effortlessly. View Documentation
Six Ways How Thirdwatch Aids Your Business
Evolve
Keeps on evolving and becoming more intelligent as it sees and grasps more and more transactions.
Engage
Engages with partners from phase one. Starting from the time the user creates an account to transaction.
Empower
Empowers and engages its partners with tools that teach them how to identify fraudulent users.
Real-Time
Understands the importance of real-time customer communication & gives a risk score in milliseconds.
Risk Mitigation
Designed to give anonymous buyers a face & fingerprints when there is no voice attributed to them.
Result centric
Makes sure you see the reduction in RTO losses because what eventually matters is the bottom line.
Double Thumbs Up from Thirdwatch Customers
Accurately identified impulse purchases reducing cancellations
Pipa Bella is an online store of stylish jewellery. Before integration with Thirdwatch, we were witnessing a high number of cancellations after shipment by impulse buyers and customers who placed multiple orders after seeing a promotional price drop. After going live, we were able to identify 100% of duplicate orders and a major share of impulse purchases leading to a major reduction in our RTO rate along with Address Verifications from Thirdwatch alerts.
Helped us scale without worrying about RTO losses
We sell health supplements online. Partnering with Thirdwatch has allowed us to cater to customers from across India without worrying about the Return-To-Origin (RTO) losses. It has played a very critical role to identify fake or non-deliverable addresses from regions across the country and with their customisation tools, we could also detect orders on our own current learnings.
Start Fighting Fraud With Thirdwatch
A platform that has learned from millions of transactions to help you flag risky transactions and increase profitability