Banking made awesome for startups
Automate your banking and finances in one place with RazorpayX Business Bank Account. So now say no to financial hassle, and get more time to grow your business, build a better product, or just take that vacation.
Get started in 2 easy steps
90% of India's top tech startups are on
RazorpayX

If you're a startup founder, RazorpayX is perfect for you. It's a great product which makes managing business finances easy, simple, and efficient.
Shashank Mehta
Founder & CEO,
The Whole Truth Foods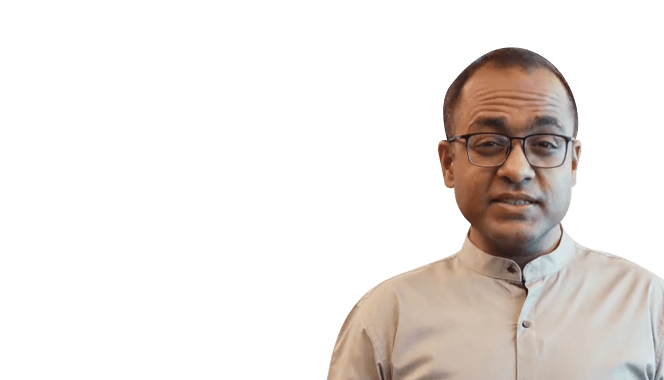 RazorpayX saved us 70% of the time that would go into manually handling invoices, paying vendors, calculating TDS & making tax payments. It even brought down our payroll processing time from one day to 10 minutes.
Ankur Warikoo
Founder,
Nearbuy

RazorpayX is a great boon for us. We have had far better compliance. Taxes were paid properly. Provident Fund, ESIC - all those requirements were met easily. They have helped us manage our growth.
Tarun Bhambra
Co-Founder,
Orange Health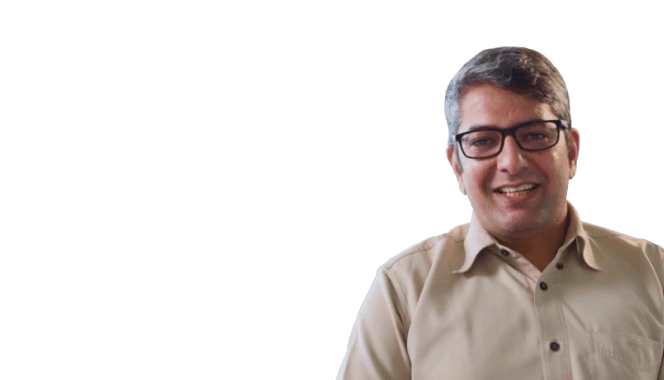 Bank like it's 22nd century
Supercharge finances & scale faster with RazorpayX built for new-age founders.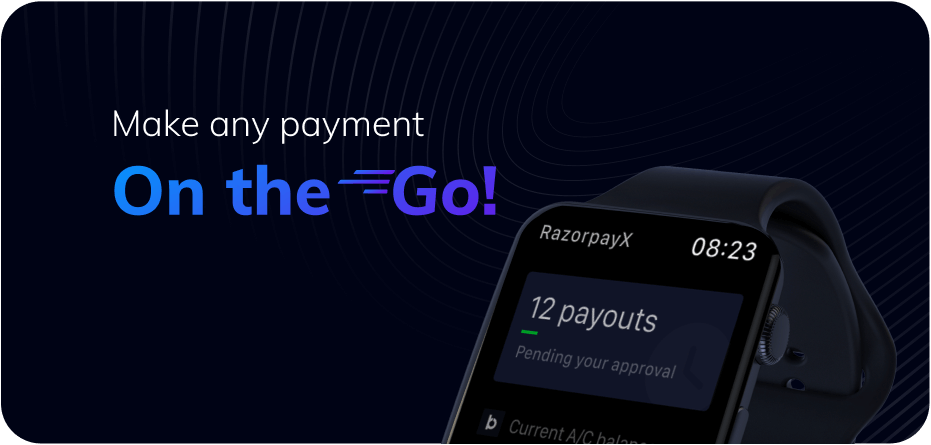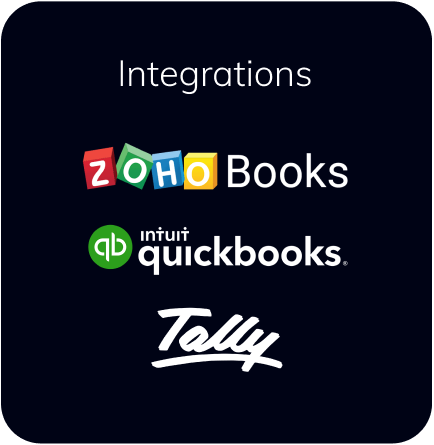 Current Account powered by
Powered by


RazorpayX is designed for how startups run instead of how banks operate
Manage finances effortlessly, no matter where you are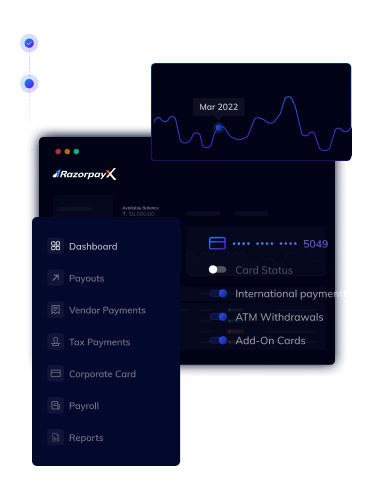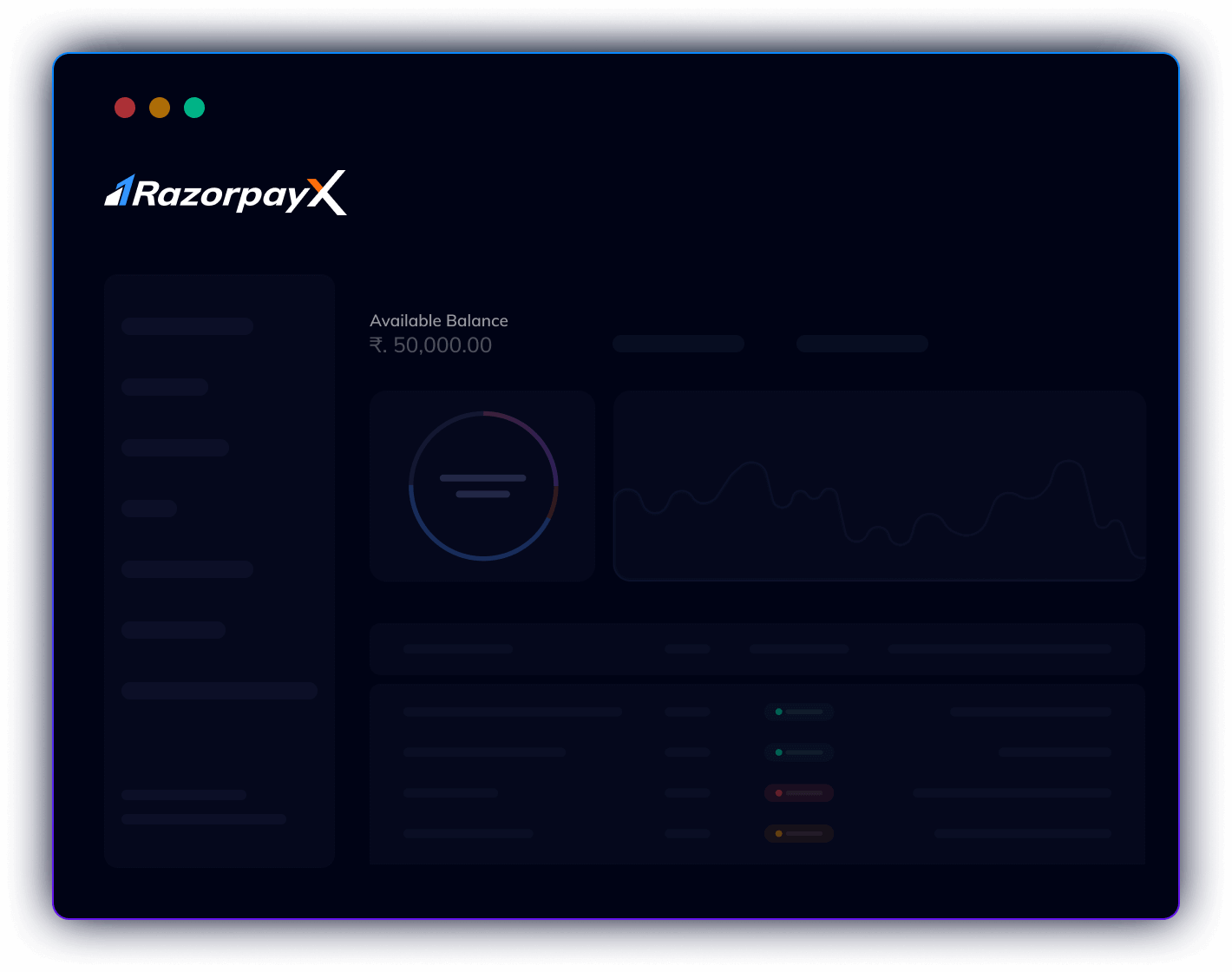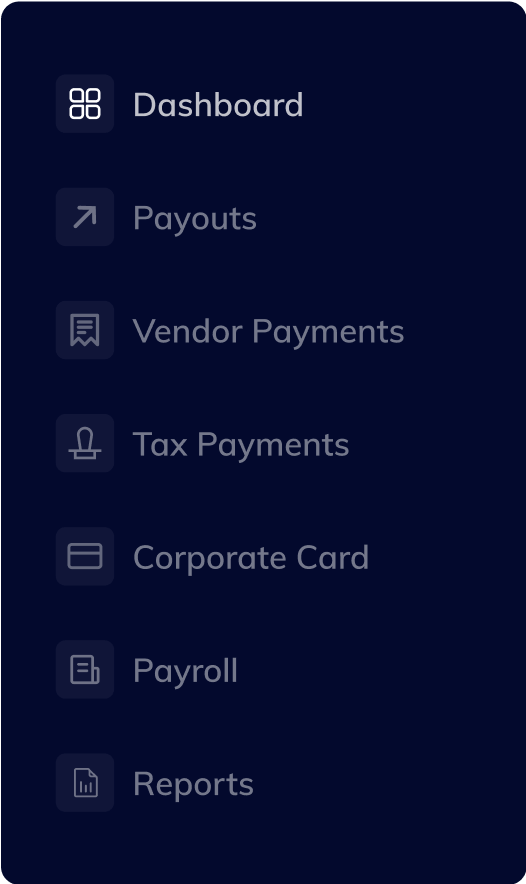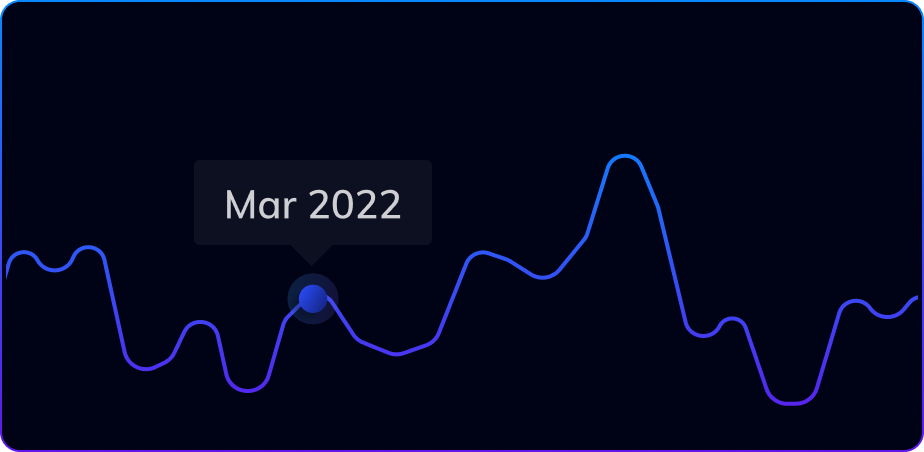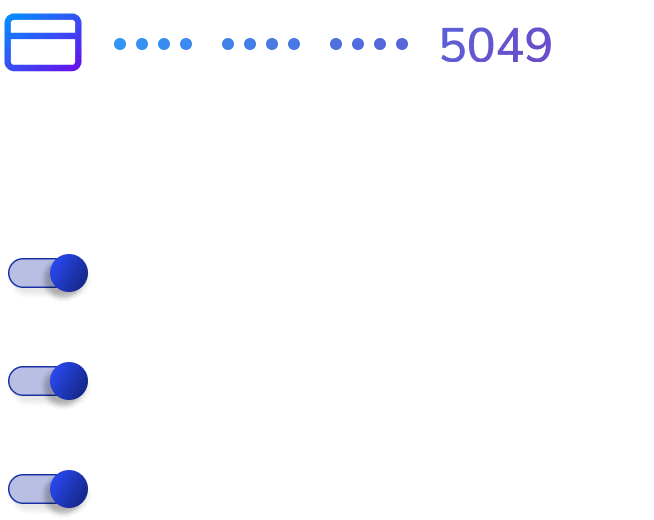 All-in-one finances built for scale
Gear up to scale faster with a powerful range of solutions.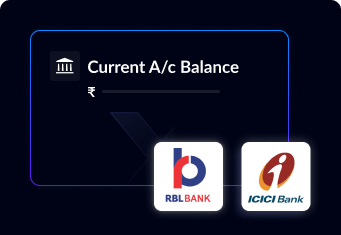 Not just any Current Account. It's better.
LEARN MORE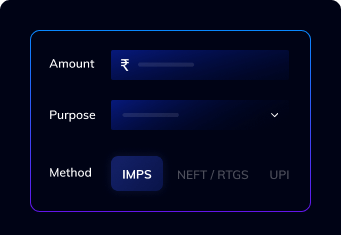 Smart payouts, anytime, anywhere.
LEARN MORE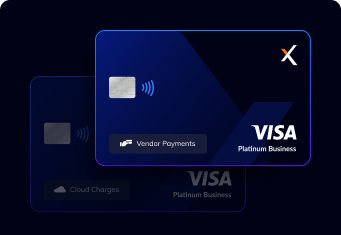 20X limits, unlimited savings and effortless team spends.
LEARN MORE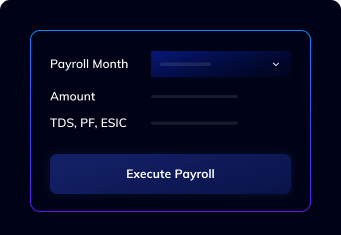 Automated payroll, tax filings, and benefits. In one place.
LEARN MORE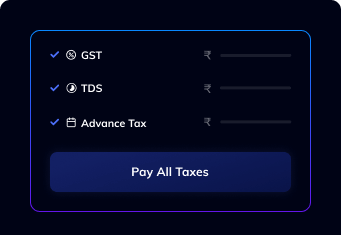 Pay TDS, Advance Tax, GST in 30 seconds.
LEARN MORE
Add, track, and pay invoices by just forwarding an email.
LEARN MORE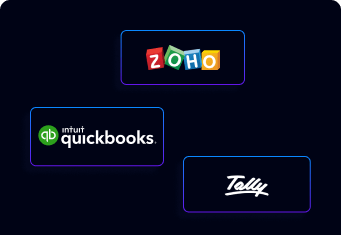 Easy integrations with accounting softwares you use.
LEARN MORE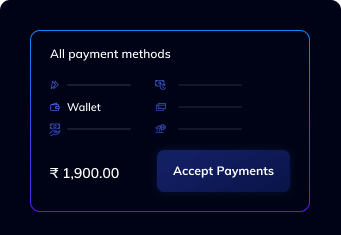 Get paid seamlessly with Razorpay Suite.
LEARN MORE Why startups love us
"
We spend 70% less time on manual finances
Like any startup, we didn't have a large finance team. RazorpayX helped us reduce 70% of time spent on manual tasks, enabling us greater focus on what matters.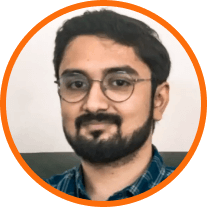 Siddharth Maheshwari
Founder, Newton School
READ FULL CASESTUDY
"
RazorpayX has helped us manage our growth
Everything from direct access to managers for uploading invoices, easy approvals, on-time employee salaries, to automatic compliances has been nothing short of a boon for us
Tarun Bhambra
Co-founder,
Orange Health

"
RazorpayX helps me manage finances, faster and better
My daily meetings with the finance team have reduced from 45 mins to 15 mins enabling me to focus more on what I love - growing my business
Abhishek Jain
Co-founder, The White Willow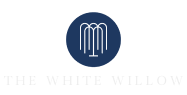 READ FULL CASESTUDY
"
Managing vendor invoices is now effortless
The best part is we receive all invoices directly on the dashboard, and they are ready with details pre-filled. It takes just a few clicks to stay on top of our vendor payments.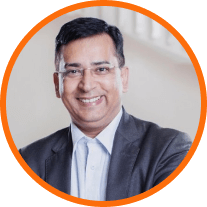 Chetan Mahajan
Founder and CEO, The Mavericks India
0
"
RazorpayX is a lifesaver
My whole world runs on Razorpay. Be it receiving payments, or making vendor payments, or running my payroll. If this company didn't exist I would have to struggle to make these pieces come together.
Ankur Warikoo
Entrepreneur & founder,
Nearbuy

"
Truly best in class
With RazorpayX, we have automated our entire payouts and refunds process. The product is extremely user-friendly and intuitive, integration was super easy and support has been awesome.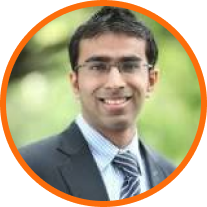 Varun Krishnakumar
Head of Products, Furlenco

READ FULL CASESTUDY
"
Managing vendor invoices is now effortless
Earlier, we had to do manual mapping and data entry for purchase invoices. And faced many bank statement issues, leading to a lot of hassle, Now I just simply forward the invoice via email, and we can find them conveniently in Tally. Moreover, we have become a paperless office. Earlier, a runner printed out all the invoices for manual entry and mapping, which is completely solved with your VP + accounting sync.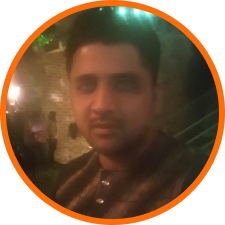 Chethan Kumar
Managing Partner, S2 Homes India, KSV Infratech

0
"
Managing vendor invoices is now effortless
I've used the Zoho Books integration to capture the transaction details on RPX on to Zoho Books. I found the integration to be seamless. The integration also made our workflows very simple and efficient leading to less internal follow ups between business and admin teams.
Ravi Avasarala
CEO, Strl Biosystems Pvt. Ltd.

0
"
Managing vendor invoices is now effortless
The RazorpayX-Zohobooks integration helped us to keep things one-click and reduced the time spent on bookkeeping drastically. One of the most useful integrations we've used!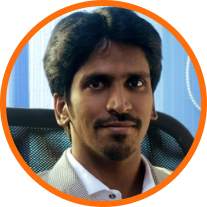 Balaji D Loganathan
MD and Co-founder, Spritle Software
0
Bank smart, scale faster with RazorpayX
Be in control of your growth with credit cards, expenses, payments, and accounting — automated with a RazopayX powered Current Account
Get started in 2 easy steps
Signup
KYC
SIGNUP NOW
Get started in 2 easy steps
Signup
KYC
GET STARTED
Wall of love
As it turns out, people love RazorpayX.
Here is what some of our users have to say.
RazorpayX - Frequently asked questions
FAQs
We work with partners you can trust
Keeping your business safe is our priority
SECURITY PARTNERS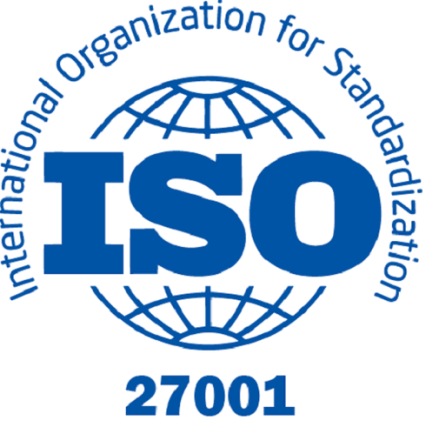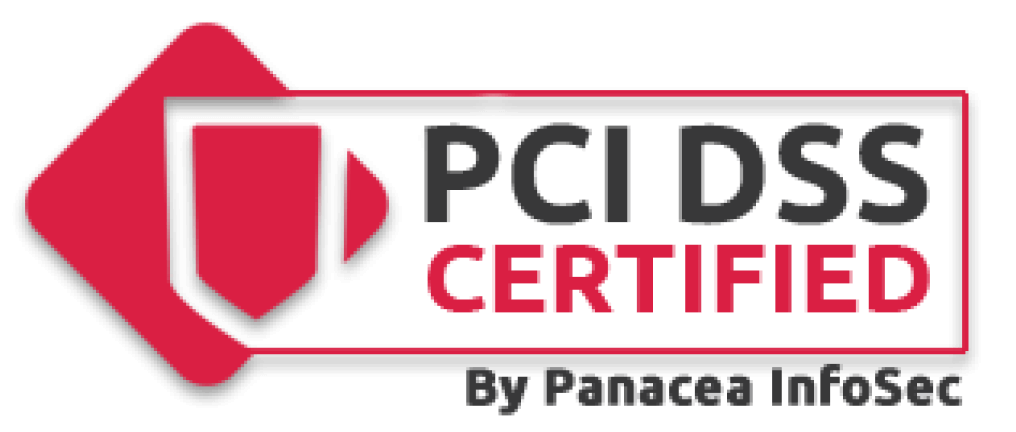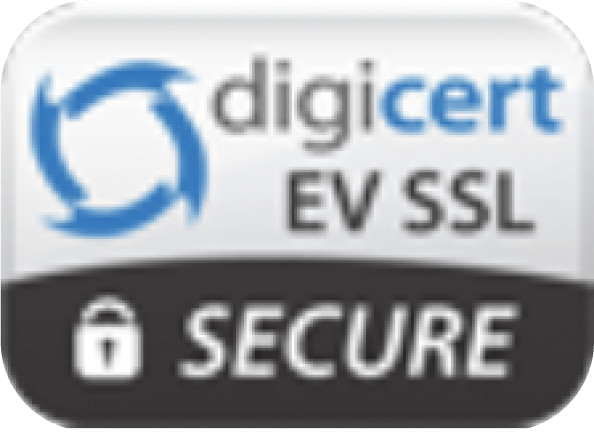 BANKING PARTNERS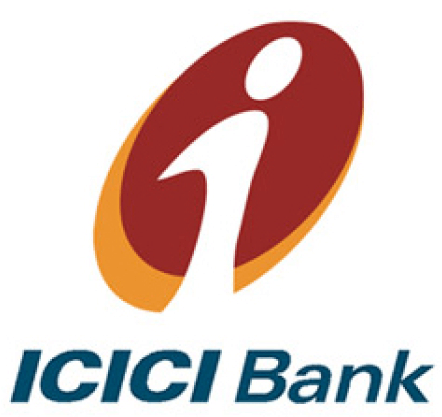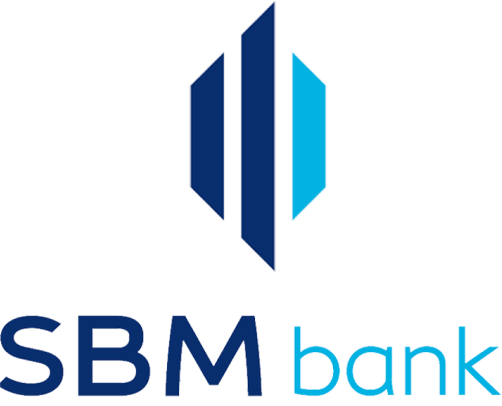 Download the Mobile App now!

Get started in 2 easy steps:
Signup
KYC
SIGNUP NOW