#1 Current
Account for
All Businesses
Where traditional banking holds you back, RazorpayX moves you forward. Automate all your banking needs with a Current Account built for all kinds of businesses - SMEs, Startups, and Enterprises. A current account made for businessmen, professionals & entrepreneurs.
Get started in 2 easy steps:
Signup
KYC
Current Account powered by


90% of India's tech startups are on RazorpayX
Don't settle. Do more with a
RazorpayX powered Current Account.
Line of Credit
Get collateral-free short term loans up to 25 lakhs for growing businesses
Powerful automation
Automate vendor payments, taxes, payroll and more with a new age current account.
Smart Dashboard
Next-gen current account to manage inflows and outflows seamlessly.
Integrated access
Your current account can be accessed via desktop, mobile, or your smartwatch.
RazorpayX powered current account is better than your bank.
powered Current Account

Traditional Current Account

Beneficiary addition & superior payouts

Instant addition.
No cooling-off period.
No transfer limits.

24 to 48 hours cooling-off period.

Line of Credit vs Traditional loans

No collateral required
Higher credit limits
Withdrawal as per need
Pay early to save

Security deposits
Lower credit limits
Full disbursal
Interest on full Amount

Integrations

Accounting integrations (ZohoBooks, Quickbooks, Tally)
Popular business tools (Slack, Shopify)

Zero integrations with your business and finance tools.

Multi-user experience

Unlimited users.
Easy multi-level approvals.

Limited users.
Complicated maker-checker.

Collaboration with Chartered Accountant

Provide view-only access.
Self-serve reports (transactions, invoices, challans).

Spend hours per month on emails and paperwork.

Built-in tax payments

Pay TDS, GST, Advanced Tax in 30 seconds
Generate & store challans in one place.

Visit multiple tax portals and manage challans manually.

Payroll

3 Clicks, 10 mins, Tax Compliant Salary disbursed!
Affordable health insurance.
Instant salary accounts.

Run-on excel files.
Complicated and manual.

Insights

Smart dashboard.
Auto spend categorization.

Read bank statements and excel sheets.

Banking on the go

Send, approve, track payments, on the go.

A nonintuitive mobile experience.

Premium support

Priority support.

Prompt issue resolution.
Dedicated relationship manager.

Broken support experience.
Requires multiple follow-ups and reminders.
No
dedicated channel of support.

Payment Gateway

Best in class Payment

Gateway with special pricing.

Sharing of account details to accept payments

Everything else you need from your bank

Cheque leaves.
Debit card.
Cash deposits.
Walk-in branch facility.
OD facility.

And so much more.

Cheque leaves.
Debit card.
Cash deposits.
Walk-in branch facility.
OD facility.

Current Account powered by


Running a business is hard.
Make the money movement easy
Spending hours on payments?

Now it takes seconds.
New beneficiary?
Add instantly with no transfer limits.
Lightning-fast smart payouts.
In just a few taps - 50,000 payouts using smart bulk payouts.
No bank details?
Instant money transfers with just contact details.
Be on time, always.
Schedule payments, get reminders.
APIs for large volumes.
Works with financial apps and ERPs you use.
Working with a team?

Get more control.
Multiple users?
Assign user roles & custom access.
Stay OTP-free!
Set easy approval workflows.
Approve on the go
Use our best-in-class mobile app or even your smartwatch
Spend less time with your Accountant
Give access to everything your CA needs including payments invoices, challans and more.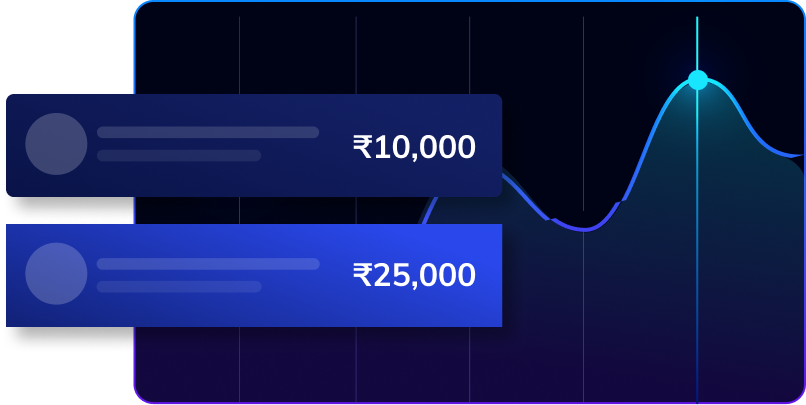 Get insights that help you save
Stay on top of your cash flow with a smart dashboard, intelligent insights, and auto-categorization of spends.
Go spreadsheet free
Save time and manual errors with easy integrations between your current account and the accounting tools you use.
The first and only Current Account that
integrates your entire finances
Replace multiple disconnected manual financial operations with a fully automated
RazorpayX powered Current Account.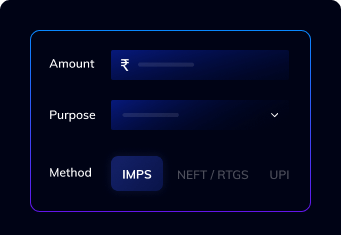 Smart payouts, anytime, anywhere.
LEARN MORE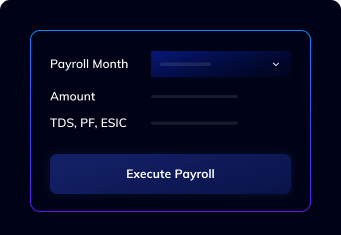 Automated payroll, tax filings, and benefits. In one place.
LEARN MORE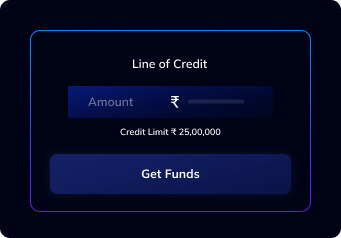 Better short term loans with Line of Credit, cash up to 25 Lacs
LEARN MORE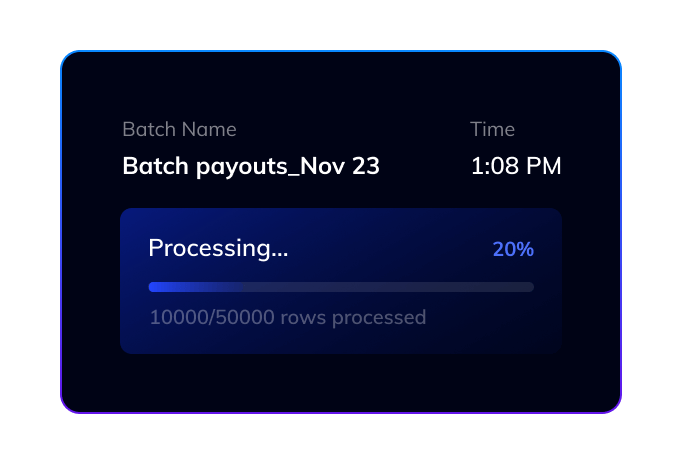 Bulk Payouts that are 10X Smarter.
LEARN MORE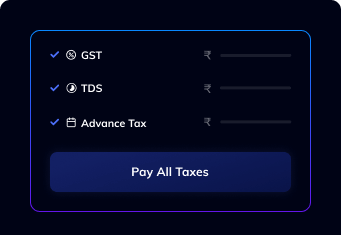 Pay TDS, Advance Tax, GST in 30 seconds.
LEARN MORE
Add, track, and pay invoices by just forwarding an email.
LEARN MORE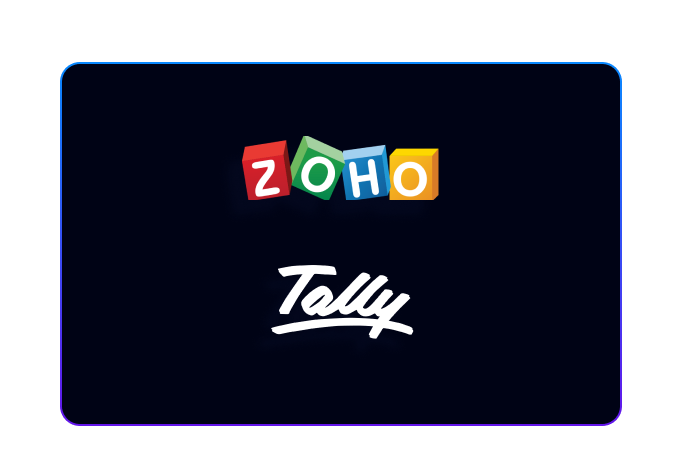 Easy integrations with accounting softwares you use.
LEARN MORE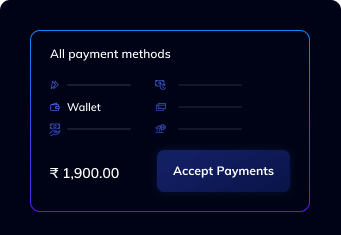 Get paid seamlessly with Razorpay Suite.
LEARN MORE
Why startups love Current Account
powered by RazorpayX
"
RazorpayX was of great help in bringing FDI into our Indian account
They ensured that the transfer was smooth, KYC, FIRC for FCGPR were on point and conversion done on priority. I recommend startups to use it for all their forex needs!
Srinivas Sarkar
CEO & Co-Founder,
Coupl

"
RazorpayX helps us make decisions on the go
With RazorpayX we could on-board hundreds of beneficiaries in an instant, rather than waiting for 2-3 days & have complete visibility. It helps us make payments & be on top of things on the go.
Nishant Chandra
Co-founder,
Newton School
"
RazorpayX has helped us manage our growth
Everything from direct access to managers for uploading invoices, easy approvals, on-time employee salaries, to automatic compliances has been nothing short of a boon for us
Tarun Bhambra
Co-founder,
Orange Health

"
RazorpayX helps me manage finances, faster and better
My daily meetings with the finance team have reduced from 45 mins to 15 mins enabling me to focus more on what I love - growing my business
Abhishek Jain
Co-founder, The White Willow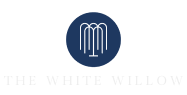 READ FULL CASESTUDY
"
Managing vendor invoices is now effortless
The best part is we receive all invoices directly on the dashboard, and they are ready with details pre-filled. It takes just a few clicks to stay on top of our vendor payments.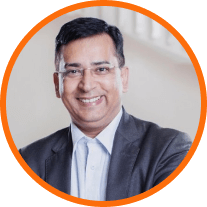 Chetan Mahajan
Founder and CEO, The Mavericks India
0
"
RazorpayX is a lifesaver
My whole world runs on Razorpay. Be it receiving payments, or making vendor payments, or running my payroll. If this company didn't exist I would have to struggle to make these pieces come together.
Ankur Warikoo
Entrepreneur & founder,
Nearbuy

"
Truly best in class
With RazorpayX, we have automated our entire payouts and refunds process. The product is extremely user-friendly and intuitive, integration was super easy and support has been awesome.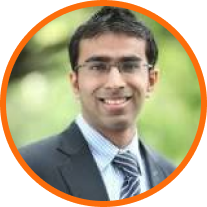 Varun Krishnakumar
Head of Products, Furlenco

READ FULL CASESTUDY
"
Managing vendor invoices is now effortless
Earlier, we had to do manual mapping and data entry for purchase invoices. And faced many bank statement issues, leading to a lot of hassle, Now I just simply forward the invoice via email, and we can find them conveniently in Tally. Moreover, we have become a paperless office. Earlier, a runner printed out all the invoices for manual entry and mapping, which is completely solved with your VP + accounting sync.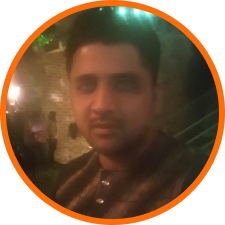 Chethan Kumar
Managing Partner, S2 Homes India, KSV Infratech

0
"
Managing vendor invoices is now effortless
I've used the Zoho Books integration to capture the transaction details on RPX on to Zoho Books. I found the integration to be seamless. The integration also made our workflows very simple and efficient leading to less internal follow ups between business and admin teams.
Ravi Avasarala
CEO, Strl Biosystems Pvt. Ltd.

0
"
Managing vendor invoices is now effortless
The RazorpayX-Zohobooks integration helped us to keep things one-click and reduced the time spent on bookkeeping drastically. One of the most useful integrations we've used!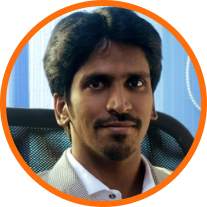 Balaji D Loganathan
MD and Co-founder, Spritle Software
0
Bank smart, scale faster with RazorpayX powered Current Account
Be in control of your growth with credit cards, expenses, payments, and accounting — automated with a RazopayX powered Current Account
Get started in 2 easy steps
Signup
KYC
SIGNUP NOW
Get started in 2 easy steps
Signup
KYC
GET STARTED
Integrate your entire finances in one place with RazorpayX powered Current Account
Learn how current account adds value to your startup with these blogs
Wall of Love
As it turns out, people love RazorpayX.
Here is what some of our users have to say.
Current Account - Frequently Asked Questions
We work with partners you can trust
Keeping your business safe is our priority
SECURITY PARTNERS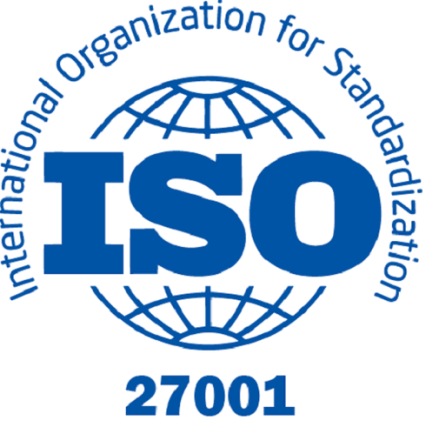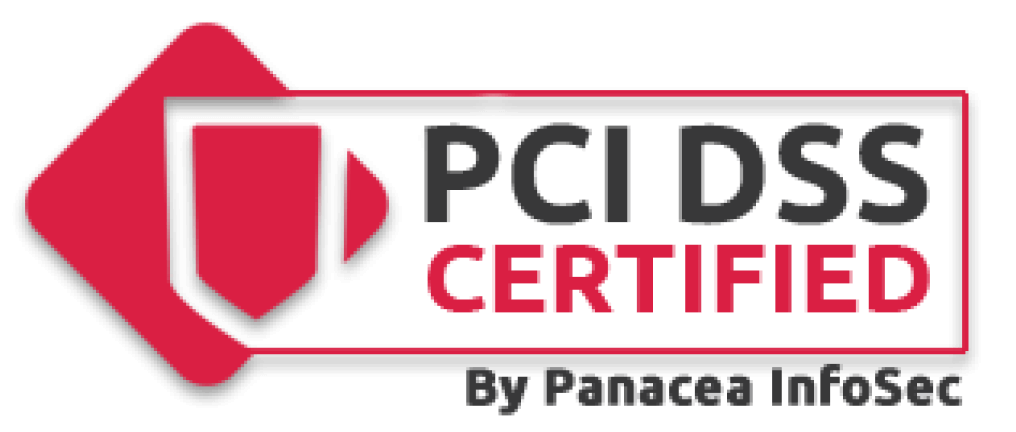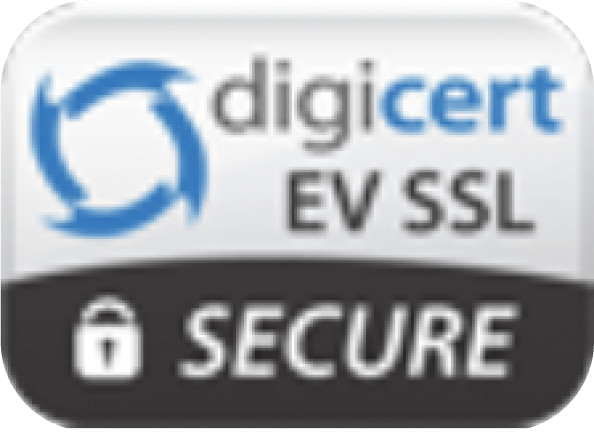 BANKING PARTNERS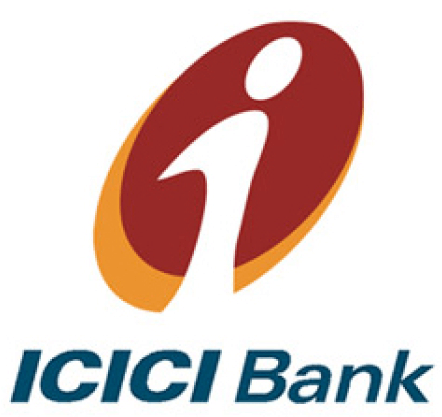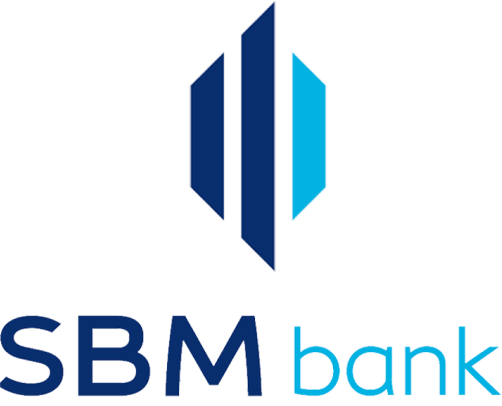 Download the Mobile App now!

Get started in 2 easy steps:
Signup
KYC
SIGNUP NOW