2. Test Integration
Steps to test if the PHP server integration was successful.
---
After the integration is complete, a Pay button will appear on your webpage/app.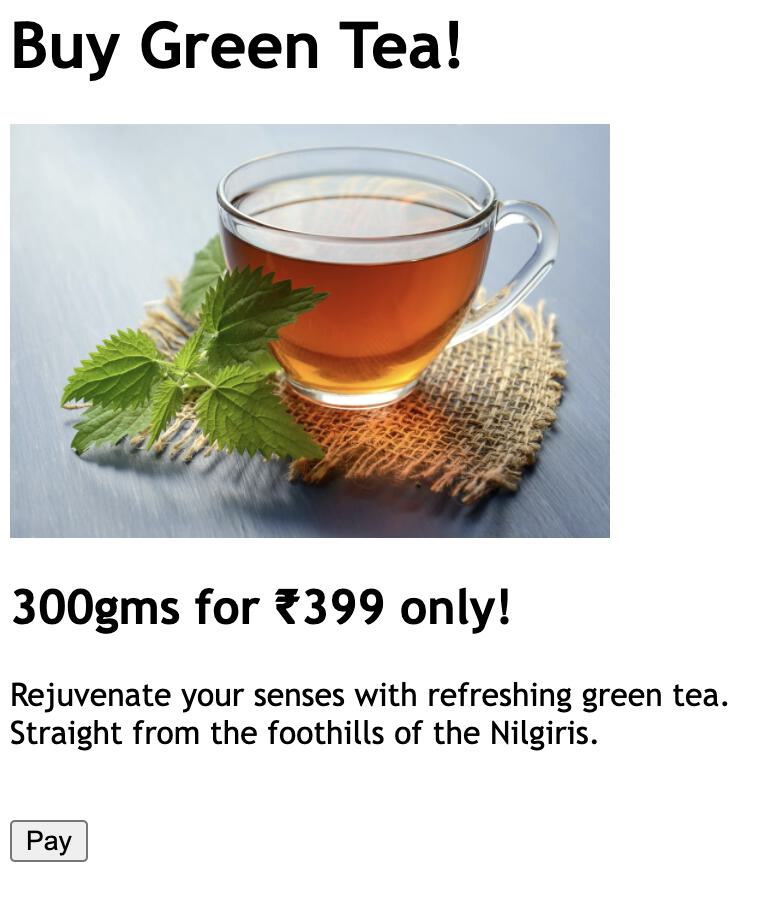 Click the button and make a test transaction to ensure the integration is working as expected. You can start accepting actual payments from your customers once the test is successful.
You can make test payments using one of the payment methods configured at the Checkout.
No money is deducted from the customer's account as this is a simulated transaction.
Ensure you have entered the API Keys generated in the Test Mode in the Checkout code.