Perhaps, the earliest example of freelancers that millennials would re-collect was their home tutors who'd teach you mathematics or science for a few extra bucks. Yes?
But today, that side hustle holds enormous potential. It is predicted that freelancers will contribute to 50% of the nation's workforce volumes, and the market size is estimated to touch USD 25 billion by 2025.
Currently, 60% of Indian freelancers are under the age of 30 years, and the average income of freelancers across India is INR 20 lakh per annum and 23% of them make over INR 40 lakh per annum. Isn't this exciting?! 
The ability to choose your work without being tied to an office has become the idea of freedom. 
So, let's explore what this opportunity holds! 
Checkout Razorpay's GST Verification Tool, a powerful resource designed to streamline GST number verification and search for Central and State GST jurisdiction.
Upcoming Scope of freelancers in India
People who are part of the gig economy may have several benefits, including the independence to choose their work timings, days of work, holidays, preferred organisations and more. The gig economy is vast, but it's no cakewalk. 
The only drawback of the gig economy is that, unlike traditional employment, the individuals do not enjoy any privileges or benefits like employee provident fund, gratuity, health insurances and bonuses. 
Freelancing is equivalent to raising a startup, but you go solo. As the days get longer, you figure out your forte, wonder where to start, search for a platform, learn to bid projects, estimate your income, and go through many sleepless nights till you get it all figured out.
Freedom from the cubicle demands a revolution and loads of patience.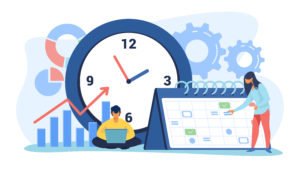 Often categorised as independent workers, contractors or consultants freelancers start small and eventually grow with time. 
As a freelancer, you offer a plethora of skills for prospective hires to choose from. For example: 
1. Freelance writer or blogger
There are different types of writing jobs that are in demand globally, and many companies like to outsource their work from well-established freelancers. Copywriting, public relations marketing, guest blogging, e-books, ghostwriting are a few in-demand jobs.
2. Freelance web developer
If you have all the necessary skills, then this job is for you. With the advent of the internet, businesses have gone online and are hungry to have a digital presence, but they want it quick. The demand for websites doesn't seem to stop, and this is where you play your part.
3. Freelance graphic designer
Another ball game that's in huge demand! Many brands, weddings, concerts, events, promotions require the expertise and creative craftsmanship to stand out of the crowd.
4. Freelance photographer
Do you remember your DSLR friend in college? Yes, the one who was always busy clicking pictures, refining skills in unusual places, looking for that angle, posture, view and whatnot.
That friend of yours jumped in the game early, and perhaps is one of the most-demanded shutterbugs for weddings, concerts, events and more. Photography, like graphic design, is a vast subject where one can choose their speciality.
5. Digital marketing consultant
Odin's speech was the sole reason behind Thor's realisation that he was a 'God of Thunder' and not hammers. Well, sometimes enterprises or businesses need an upper hand as well.
Someone who'd tell them where they are failing, develop new strategies, introduce new techniques and fortify their marketing plan. For example, search engine optimisation, paid promotions, influencer marketing, content marketing, distribution, they all fall under this exceptional division.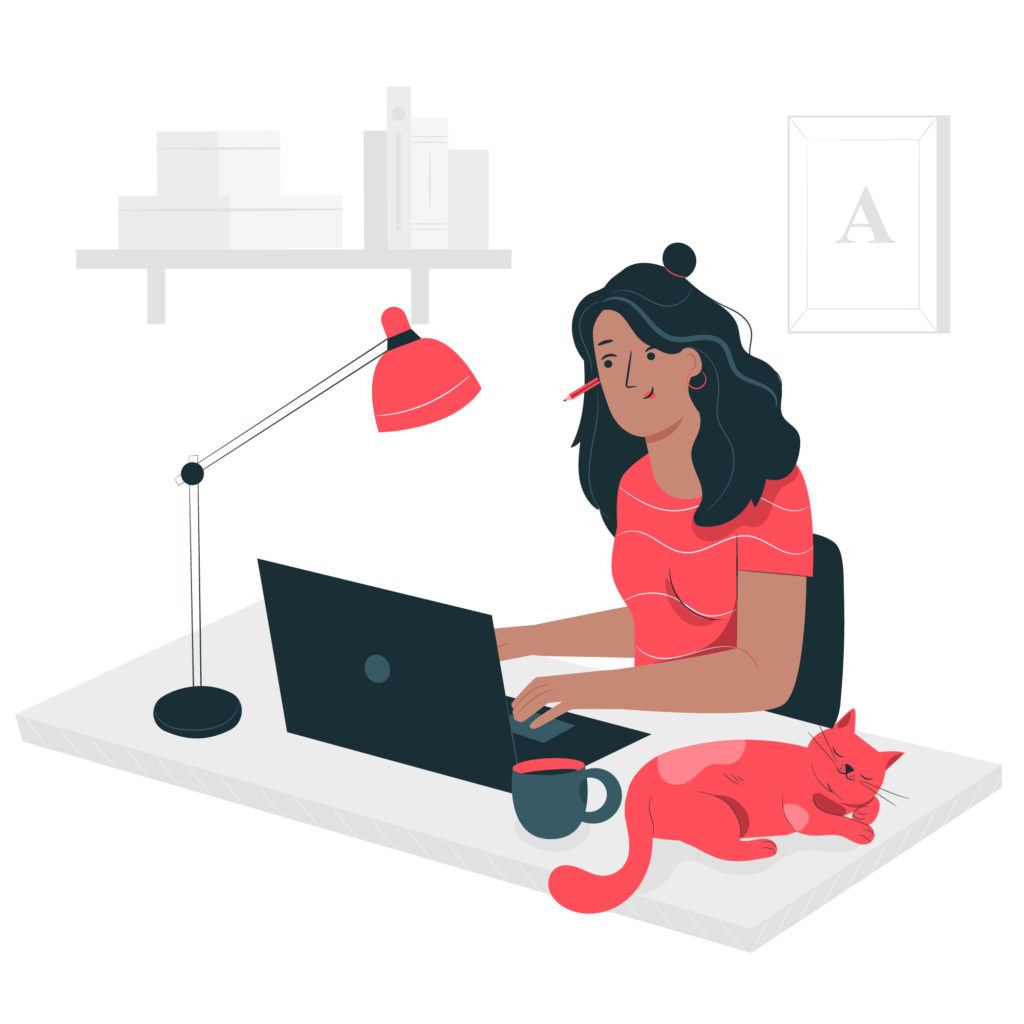 Here are some other exciting opportunities and most sought after freelance skills.
6. Freelance Music Producer
November 30, 1979, Pink Floyd released the greatest rock and roll album of all time called 'The Wall'. And the person responsible for polishing the guitar solos, haunting arpeggios, powerful vocals, and unforgettable words was Bob Erzin, the producer. Well, this is where your passion plays an important role. There are many artists, but only a few who can mould the wax and let it burn. So, do you think you can be the one?  
7. Freelance Unreal Programmer
If you are a gamer, then Unreal needs no introduction. For the rest, the Unreal engine is the world's most open and advanced real-time 3D creation platform. It's a real-time engine and editor that features photorealistic rendering, dynamic physics and effects, life-like animation, robust data translation, and much more.
Freelancers who are interested in creating video games, virtual production, 3D modelling and more can find this as a lucrative opportunity.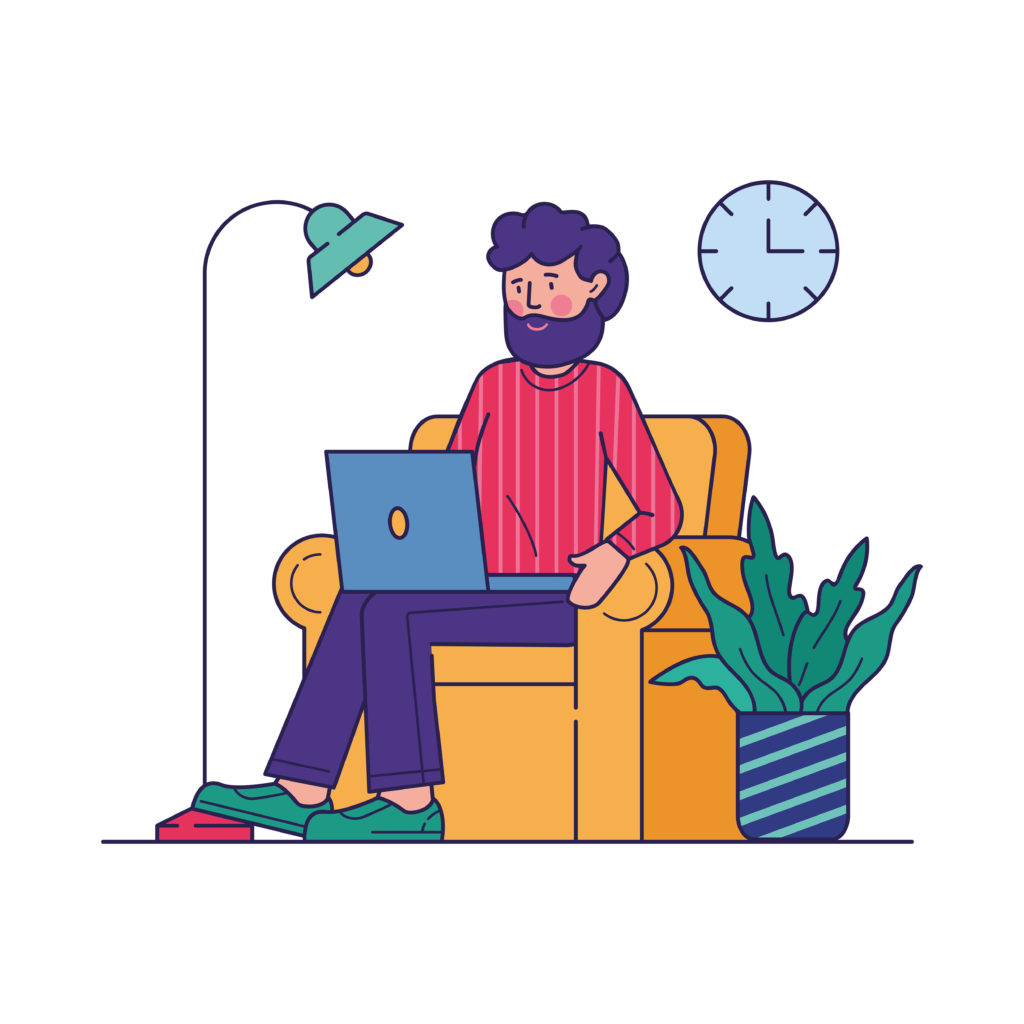 The gaming industry is rising, investors will soon pour funds, and there will be more prominent platforms like Esports to add fuel to this fire.  
"There is a huge potential" for gaming to grow in India. Gaming will be bigger than music, movies and television shows put together," said Mukesh Ambani, chairman of Reliance Industries Ltd.
New challenges Freelancers face in 2023
Going solo is no mean feat. It takes a lot of hard work and persistence to prevail. However, despite the fast growth and healthy predictions for the future, the reality is that freelancers and Individual businesses within this ecosystem are facing numerous challenges.
1. Irregular and late payments
For freelancers, payment cycles are always uneven, and this can create an unpredictable financial crunch. To make things worse, freelancers often have to deal with late payments, and in some rare cases, clients renegotiate on payment commitments.
Studies show that 58% of freelancers have experienced not getting payments for their work. They end up spending inordinate amounts of time following up with clients for unpaid dues.
2. Income tax guidance
But just like every salaried individual, freelancers are also liable to pay taxes on their income. But it is slightly complicated for freelancers as they can have multiple sources of revenue. The revenue of a freelancer depends on their assignments and mainly are contract-based tasks for companies and organisations.
Income tax laws in India state that any revenue generated by an individual by implementing their intellectual or manual skills is considered an income from a profession. And the income you earn is the sum of all receipts that you get from your clients. 
You can be anyone from the following: Blogger, Vlogger, Digital Marketer, Social Media Manager, Consultant, Web Developer, Designer, Photographer, etc., to qualify as a freelancer for taxation purposes. 
From a taxation perspective, freelancers fall under small businesses. And paying taxes is considered a civic duty. Taxes help the government pay salaries, construct roads and public buildings, hospitals, and provide shelter and food to the less fortunate.
              Click here to learn more about the income tax guide for Freelancers
3. Lack of knowledge around GST
To some, it seems that GST is just for registered businesses, but nothing could be farther from the truth. Individual businesses and freelancers also come under GST laws. To find out how much GST you must pay for your services as a freelancer, simply use an online GST calculator.

This raises the demand for freelancers to create GST-compliant invoices. Freelancers are usually required to raise GST-ready invoices for their customers, and their lack of knowledge in creating these invoices becomes a real challenge in the way they accept money.
Be it an enterprise or small and mid-sized firms, the Goods and Services Tax (GST) has touched every sector of India's economy. And, yes, even freelancers fall under its radar, but they may or may not have to pay GST.
"Freelancers who provide services must procure GST registration and pay 18 percent tax if their annual income exceeds the threshold of Rs 20 lakhs."
4. Inability to showcase your brand
Branding isn't just for large organisations or registered businesses. Branding is the secret sauce that aids in the success of a company of any size. And for freelancers, this becomes more important than ever.
While most freelancers have a necessary social media presence, they lack the technical know-how to be able to amplify their digital brand presence through websites and customised landing pages. This creates a significant difference in the perceived value that a freelancer brings to the table compared to a registered business.
5. Absence of seamless digital payment solutions
The most common way for freelancers to accept payments today is through cash or bank transfers. In both cases, management and reconciliation become a big headache. This problem is especially more pronounced for Individual businesses that have large customer bases or handle significant volumes. 
Think of a homepreneur who sells homemade pickles around town – reconciling payments received could take up a significant part of their time, which could be better spent on growing their business.
6. Cash is bad for business
Now this is a genuine story of most freelancers. Rahul is a budding musician in Bengaluru, who felt his calling and hustles on weekends. He is a crowd puller and has a right audience who tap their feet to his music, but the payment for his hard work arrives late and often comes in cash. 
Rahul has to follow up with the pub or venue or event manager to collect his freelancing payment. Sometimes he has to commute a long distance and return empty-handed. And fifteen days later, Rahul gets his payment in cash, which gets spent faster than the money kept in a bank.
How Razorpay provides solutions for freelancers in India?
If stats are to be believed, India has the second-largest number of freelancers after the USA and is home to one of the largest UPI or digital payment adoption in the world. One of the primary reasons for its massive adoption is the push from the government, multiple banks, and wallet players. 
When launched in 2016, UPI was just an addition to the evolving modes of P2P payments. However, the smooth, instant, and hassle-free usage have led this payment mode to become the champion of digital payments today.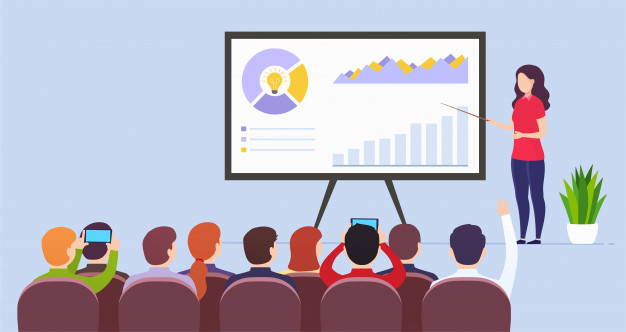 In the effort of enabling digitalisation across the nation, UPI has been a role player. In other words, UPI has quickly been able to bridge through the set norms about the hassles of digital payments.
The mobile-only payment option has made its way to become the primary payment option.
Here are some stats: 
Karnataka gets the tag of the most digitised state yet again by making up to 24.94% of the total UPI transactions that took place across the country. Among cities, Bengaluru was the most significant contributor eating up a whopping 35.5% of the share
Maharashtra stood second in the row by contributing 15.2% with Pune contributing to 10% 
Thirdly, the southern state of Tamil Nadu contributed 10.21% to the overall UPI transactions in January
As Razorpay oversees enormous volumes of digital transactions from all over the country, we were able to derive these insights based on how Indian businesses accept payments from their customers. Further, we also analysed how Indian consumers transact. 
All findings in this report are based on digital transactions made on the Razorpay platform from January 2018 to December 2019.
Check this out:
Demand for digital payments have been at a consistent rise – 338% from 2018 to 2019
Bangalore was the most digitised city in 2019 with a contribution of 23.3% of the total digital transactions carried out in the year, followed by Delhi and Hyderabad at 10.4% and 7.4% respectively

UPI overhauled netbanking, cards, and other digital payments in September 2019, becoming the most preferred payment mode in India for the very first time

UPI also saw the highest growth at 885% in 2019 from 2018
At Razorpay, we have unriddled the puzzle for freelancers and now accepting payments is going to be easier than ever.
We are proud to announce the launch of our much-awaited product – Freelancer Payments, to help freelancers and Individual businesses accept payments.
1. Razorpay Payment Links
Irregular payment cycles from clients are one of the primary reasons that make freelancers re-think about their decision to choose a project.
Also, they end up spending a ridiculous amount of time and money behind clients to follow up for unpaid dues. 
Today, most successful freelancers have a quick payment set up to get things started in the right direction and avoid any last-minute hick-ups.
Razorpay's Payment Links can help freelancers or Individual businesses with a fast settlement or alternate payment option. In essence, you can create and share Payment Links for and provide flexibility to your clients.
Some of the key features are: 
Accept your freelancing payments anytime and anywhere directly from WhatsApp, Instagram, Facebook, SMS and more

Send automatic reminders to accept payments

Showcase your brand by customising the payment links
Payment Links will now come with automated reminders, which are orchestrated by the system based on the payment status of the link.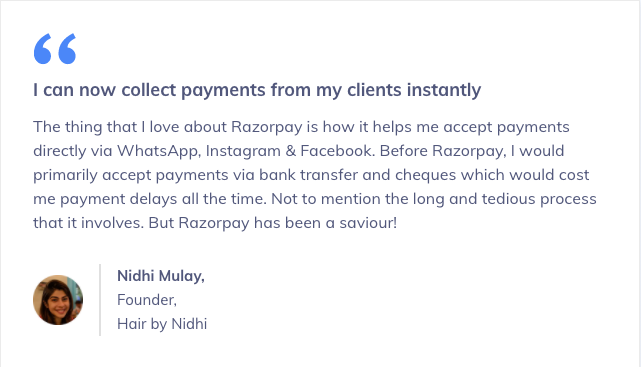 These automated reminders will help you do the following:
Increase the number of paid invoices and links

Reduce cost and manual effort required to collect your freelancing payments

Reduce the number of days taken by your customer to make the payment
Individuals can schedule the payment reminders based on the date of sending the payment links, if you set an expiry to the payment link, you can have the reminders sent before the payment link expires.
2. Razorpay Payment Pages
Branding is the magic potion that aids in the success of a business of any size. And for freelancers, this becomes more vital than ever. Almost every freelancer has a necessary social media presence, but the absence of technical prowess to strengthen their digital presence via websites and proper landing pages. 
Well, it doesn't matter now. Empower your business with Razorpay Payment Gateway with complete online onboarding, minimum documentation, and start transacting within 2 minutes.
Whether you have a website or you don't, whether you have an app or you don't, you can still accept payments online through Payment Pages.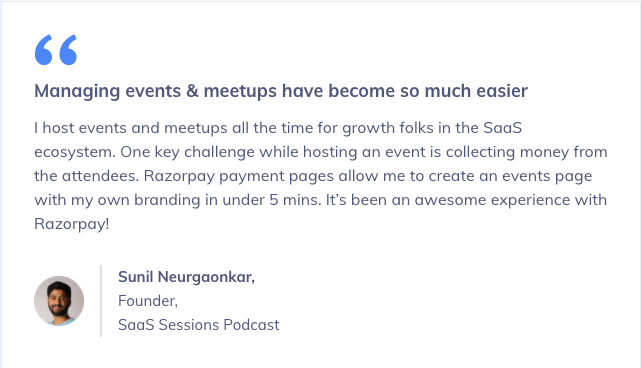 Some of the key features are: 
Create beautiful pages for your brand in 5 minutes 

Add Payment Page to your social media page and accept online payments instantly

Go online with zero integration and tech efforts
3. Razorpay Invoices
Let's clear the air, Individual businesses and freelancers also come under GST laws. Freelancers must raise GST-ready invoices, and lack of knowledge around this space has become a real concern. 
With Razorpay's Invoices, freelancers and Individual businesses can create and send GST compliant invoices that your customers can pay online instantly.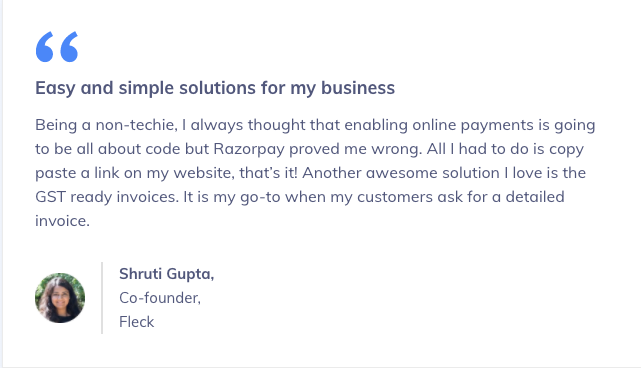 Some of the key features are: 
Complete GST-compliant invoices

Add GST, discounts and shipping details, all in one invoice 

Customise and accept advanced payments for your freelance gig in just one invoice

Customise your invoice
With no setup or maintenance fees and one of the lowest payment transaction charges in the industry, pay only when you get paid!
The future of the freelancing industry
Due to a rising number of the working population, in India, many people are getting connected digitally. According to a report by Truelancer, the gig economy has tremendously grown. It currently values the global freelancer market at $2 to 3 Billion, which is growing at an annual rate of 14%. And India is accountable for $1 Billion of the global market. 
Yes, technology has played an essential role to facilitate mobile working, and the appetite for more flexible work arrangements is driving today's agenda.
As quoted by Steve Jobs, "Technology is nothing. What's important is that you have faith in people," and his words are more relevant today as most of the workforce is about to become mobile.