Following are the tabs available under Settings and the actions you can perform: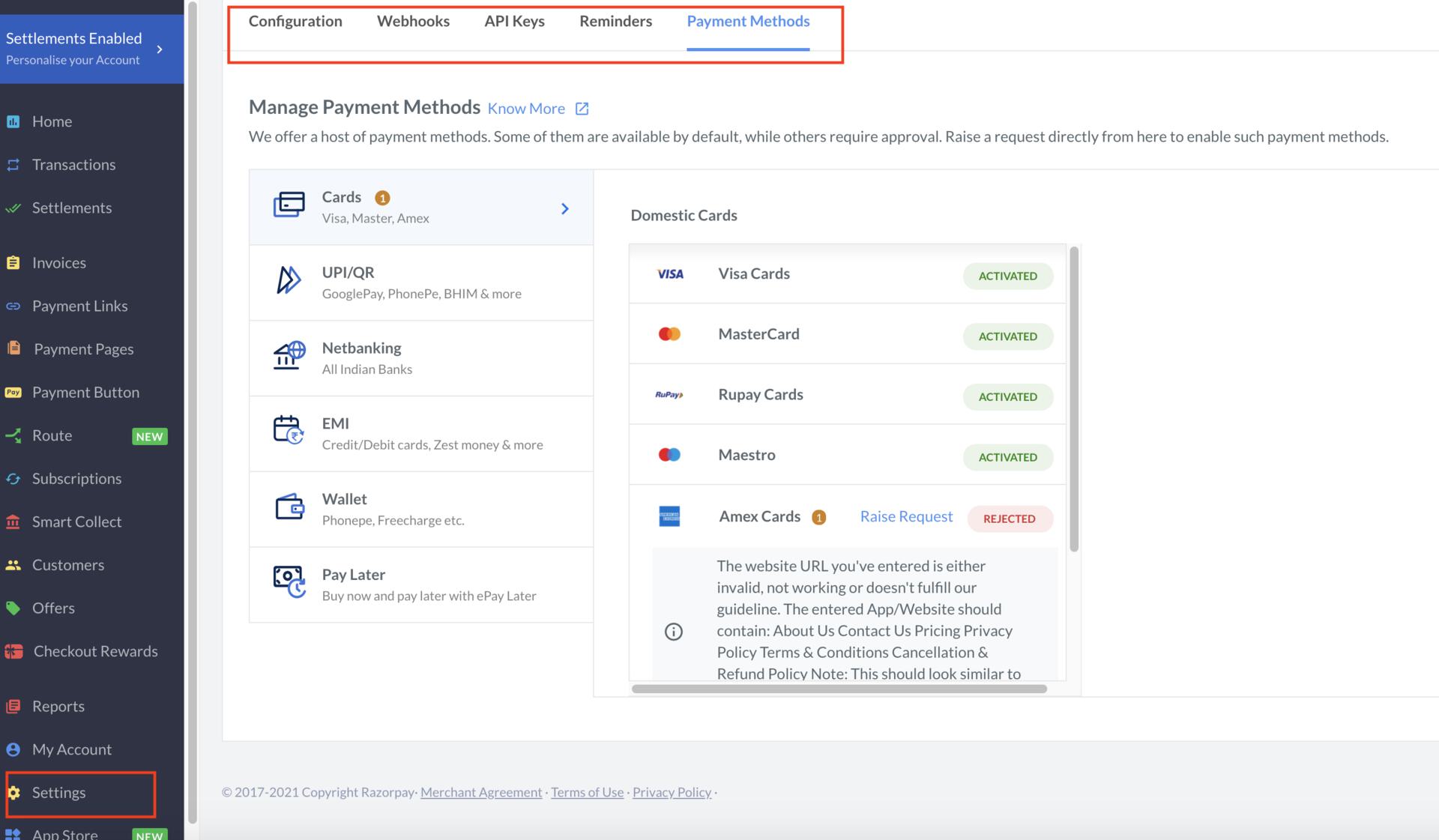 Tabs
Actions

Change your checkout theme.
Enable or disable Flash Checkout.
Configure Payment Capture settings.
Change the default Refund Speed.
Enable or disable International Payments.
Configure notifications.

Setup and configure webhooks.
Generate API Keys for the Test and Live modes.
Set up reminders to be sent to customers for Payment Links.
View available payment methods and initiate requests for additional methods.