Watch this video to see how to issue an invoice.
To issue to an invoice:
Log into the Razorpay Dashboard.

Click on Invoices.

Search for the Draft invoice that you want to issue using the search criteria.

Select the Invoice Id.

On the right-hand side panel, click Finalize and Issue.

You can choose to send the invoice either by SMS or email or both by selecting the mobile number and email address.


Click Issue Invoice.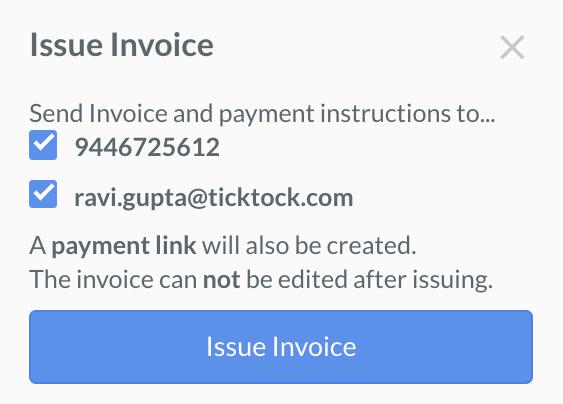 This sends the invoice to the customer along with a short URL called Payment Link using which the customer can make the payment.