Watch this video to see how to create a duplicate of an invoice.
To duplicate an invoice:
Log into the Razorpay Dashboard.
Click on Invoices.
Search for the invoice for which you want to create a duplicate copy using the search criteria.
Click on the Invoice ID.
On the right-hand side panel, click the Duplicate Invoice button.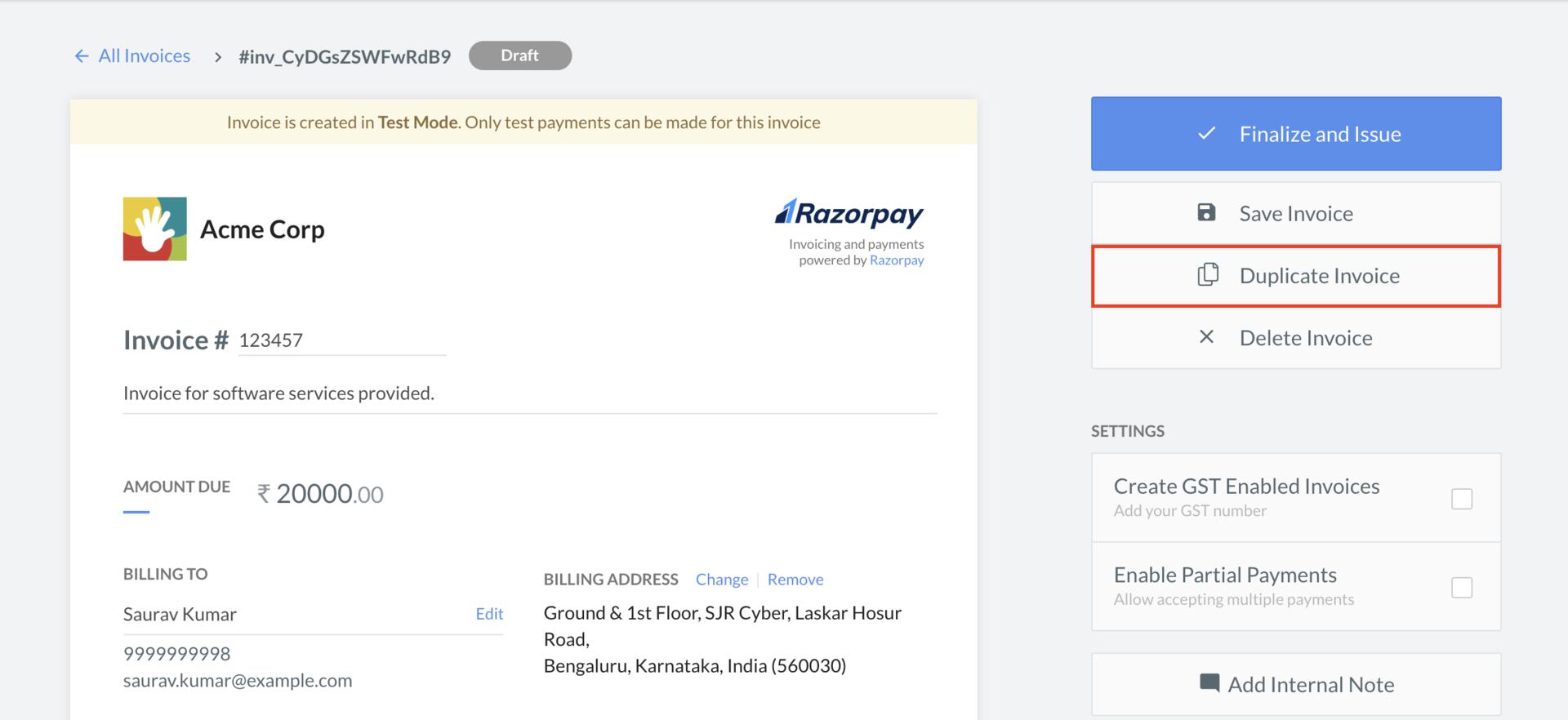 This duplicates the invoice.
Edit the newly created invoice:
In the New Invoice draft view, make the necessary changes. For example, you can choose a different Item or change the billing address.
Click Save to save the invoice as a draft or click Finalize and Issue to save and issue the invoice to the customer.