Don't blame Generation Z if they came to know where your neighbours went for a vacation before you did. Blame that never-ending glossy feed, which also tells us stories about the people we never meet. 
Yes, that photo-sharing app. You know the name! 
Today, Instagram is your friend's e-commerce store, the girl next door's influencer account, and perhaps, the only social media platform that keeps you busy. 
And yes, all that noise about Instagram is actually true. People are making money on it. John, the guy who loves Ramen, gets paid for slurping his bowl empty. 
And now, enterprises have entered to claim their share, too. 
Mimi, a recent fashion graduate, decided to be her own boss. She has a knack for knitting and decided to start her gig. At first, her plight was that things went slow. But today, Mimi has her e-shop, her branding, doesn't need to follow-up for payments and invoices, and has a complete business running on Instagram.
You can have it all. Here's how you can successfully start earning money with Instagram:
1. Choose an area of expertise
Ok, let's face it. Not everyone with 10,000 plus followers sells.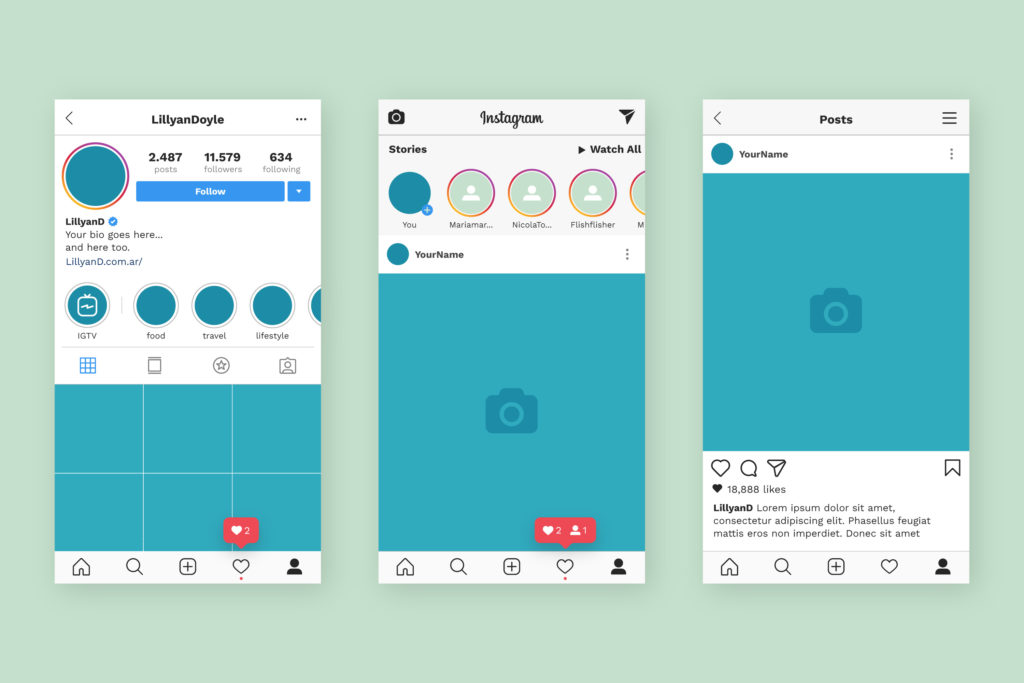 To have a dedicated follower base, you must sew up your niche. For example, Mimi's posts will be related to fashion, knitting lessons, the latest trends, tips and everything to attract a particular set of audience interested buy her work in the long run. 
And if you are a business, the first steps to succeed in your target audience circle is to know them. Do your market research and understand what your followers are looking for. 
The best way to get there is with extensive market research. You can check out other profiles that are popular in your field. Market, advertise and keep innovating to stay on top of the game.
Consider all factors while roping in your audience: this includes metrics like age, gender and other engagement factors. It is essential to understand the trends that are high-flying and base your strategies around that.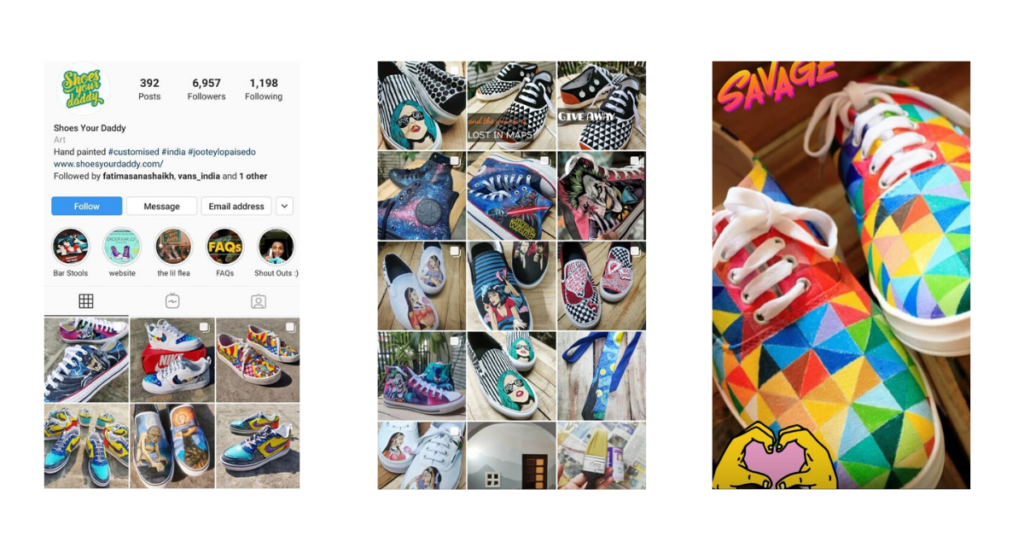 The strategy is to turn strangers into believers, and having more authentic connections leaves room for more competitive engagement.
2. Open your online store on Instagram
The competition in social media is fierce, and everybody whose numbers are high claims to be an influencer. Nah, don't give up already. Because it's easy for a nobody to start over quickly, and I'll tell you how.
Watch the below video to know about how to sell online without a website.
For Instance, you started sketching as a hobby, and suddenly the Instagram bug bit you. What you created was everywhere; friends shared your piece, you used the right hashtags and partnered with specific pages to promote your creation. And, it was all organic.
Additionally, you channelled interested people towards your Instagram profile. Today, you have a healthy follower base, and now you are thinking of monetising your efforts. 
Step 1: Imagine your product 
Step 2: Create a persona of your products/services 
Step 3: Upload kickass pictures to draw more people
Step 4: Don't hesitate to ask your friends for a shoutout 
Step 5: Educate about your offerings 
Step 6: Showcase an authentic side of your offering 
Step 7: Promote your posts occasionally
Step 8:

Create a storefront with zero-coding and start selling

, even if you do not have an app or a website

Step 9: Add Payment Page to your Instagram, Facebook or any other social media page and

accept online payments instantly
Watch the below video to know about how social media sellers can accept payments online.
The end goal will be fans buying your creation by showing their support.
Before you explore more options, here are a few tips that will help you slide past any obstacle:
Don't buy fake followers. It doesn't work

As an influencer do not miss deadlines 

Use Instagram tools like Hootsuite, Hubspot and buffer to save your time 

Keep posting and discover the perfect time that gives you more engagement

Create catchy copies and innovative hashtags 

Respond to queries. Try answering more

Keep tabs on your competitors
Now, I don't have any other slab of facts about Instagram. Maybe, the best way to do Instagram right is to use it as we all used Orkut. Count your scraps, figure out when people are online, follow communities, discover pages, reach out new people and follow Razorpay Learn to know more. Sounds swell?
Other Social Media Money making Guide: