Today Facebook has over 2.93 billion monthly active users, which makes it the most prominent social media network in the world.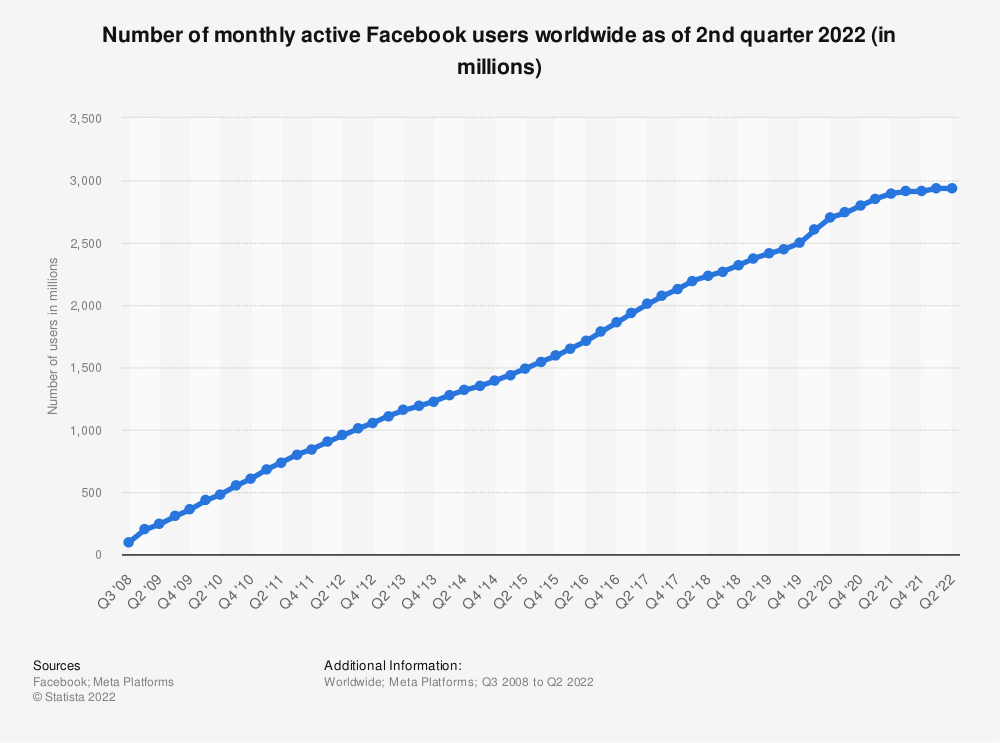 According to Statista 2022 Facebook survey, almost 3 billion people were using at least one of Facebook's core products (Facebook, WhatsApp, Instagram, or Messenger) during the last reported quarter.
And that is why Facebook can offer freelancers, homepreneurs and even large e-commerce companies a plethora of opportunities to sell their products or services. Here are some of the popular ways to sell on Facebook: 
6 Ways to Earn money from Facebook
1. Facebook Marketplace
You can call it the Craigslist of Facebook. But the Facebook marketplace is a good option if you are looking to sell your old belongings, renting out your place, selling your old bike, etc. To kickstart, go to Facebook Marketplace and click the button 'Sell something'. 
2. Facebook Shop 
The Facebook shop is an initiative by Facebook to help small businesses, which allows users to sell their products via their Facebook page. To add this tab on your Facebook page, switch to the shopping template and select the 'Shop' option on your business page. 
Here's how you can add your product: 
Step 1: Click the shop tab and press add product.
Step 2: Update your product title.
Step 3: Select your product images or short videos and upload.
Step 4: Add product information and other features.
Step 5: Add your inventory count.
Step 6: Recheck and add delivery options, return policies categories, etc. 
Step 7: Press save
Note: Your product should follow Facebook's policies. Updated products are displayed in the store after 24 hours.
Difference between Facebook Shop and Facebook Marketplace
| | |
| --- | --- |
| Facebook Shop | Facebook Marketplace |
| Businesses need a Facebook business page to enable the 'Shop' tab | Facebook Marketplace is a default preset that is available for everyone |
| Customers can buy a product from a businesses' Facebook page | Facebook Marketplace connects buyers with sellers |
| A game-changer for the eCommerce industry  | Mainly focuses on users  |
| Enables unlimited product catalogue and customisable inventory | Best place to sell vintage items, Pre-owned bikes, listing properties, etc. |
3. Website builders for Facebook
Creating a Facebook Store via Facebook also has a unique set of flaws. Improper synchronisation of payment methods, low-quality product images can be a roadblock for sale.
A website builder maintains the balance of these itsy bitsy frustrations with its advanced functionalities, which helps you to manage your store easily. 
Freelancers can accept payments without a website by using Razorpay payment pages for many clients and Razorpay payment links for individual clients.
Also, you can direct your customers to your website or ask them to checkout on Facebook Shop. Website builders like Shopify help users to quickly set up their Facebook store and have exceptional features and functions to boost your businesses' online presence. 
4. Develop an app on Facebook 
If you are a freelancer who is willing to invest in technology, then Facebook can be the right platform for your business. Freelancers can create engaging web applications using metrics and learning on Facebook, or you can always hire skilled developers for the same. 
Here's a sneak peek of Facebook for developers process. These documents explain how to register, configure, and develop your app so you can successfully use Facebook's products, APIs, and SDKs.
5. Become an Influencer on Facebook
The term 'Influencer' might sound cliche as the current situation has drawn flank on many celebrities. Here's the bright side; everybody is online! According to a report by Statista, users have used social networking applications for approximately five hours between March 28 and April 3, 2020. 
With a digital population of more than 700 million in India and a billion active users think of the wonders a freelancer can do on Facebook. Upgrade your copywriting skills, and spread the right word. 
6. Affiliate marketing on Facebook 
Affiliate marketers stay relevant and stick to a particular product or service, whereas an influencer on Facebook can promote multiple products and services.
To earn money, you have to select a product or service from any affiliate marketing website like Amazon and Razorpay. 
Copy the link and share across your network, the code in the link will detect every conversion and reward you as per company standards.
How to Monetise your content from Facebook
Content shared from pages, accounts, and users is an integral part of Facebook's ecosystem.  With Facebook's monetisation tools individuals and organisations can generate more meaningful and reliable revenue over time. 
Eligibility for monetisation: 
Apply to any Facebook tools that allow you to make money from your content

Creator Studio gives you a quick way to keep track of your eligibility status.
To check your status and learn how to apply, go to the Facebook section in the creator studio, select the Monetisation tab and click overview.
1. Earn money from In-stream ads 
Let's say your freelancing videos generate more than 10,000 views. By including In-stream ads in your videos will help you earn money from Facebook, which will be determined by number views and reputation of the advertiser.
More video views will help generate more revenue. Users can also customise ad placements. In-stream ads work better for longer videos and suitable content for advertisers. 
2. Earn money from fan subscriptions
Pages with a large and active following who are interested in offering exclusive bonus content can add a paid subscription to their pages.
Fan subscriptions will allow legit followers who care most about your page to directly fund it through monthly, recurring payments that you set. 
3. Earn money from branded content
Freelancers can generate revenue by collaborating with brands by publishing featured content and also promote products on their page. Brands and page owners can use the 'Brand Collabs Manager' and make their collaboration more impactful.
4. Earn money from subscription groups
Group admins with an active community, subscription groups, enable group admins to sustain themselves through subscriptions.
How should freelancers market themselves on Facebook?
Before you start, make sure your product/service complies with Facebook's policies, you have the right pricing, know your target audience and can convince people to buy through great copywriting.
Here's your marketing checklist:
1. Create engaging content
A page that screams out 'Buy' is like Netflix without Narcos. Basic psychology, people frequently visit the page that has unique content. It makes them feel about the business owner (You), they build a persona, and the sale depends on that image. So who are you going to be?
2. Free giveaway
I remember, Milo, a chocolate malt beverage company organised a 400-meter running competition in my school, and everybody participated for fun.
Of course, the fastest won medals, but the remaining participants received a magnet dinosaur and unlimited Milo drinks.
Who's crying now? Everybody was happy, and perhaps, the only reason I'm pointing it out today. Freelancers need to find out the most active and responsible person on their page and make them feel special.
Rewarding your engaged audience will encourage more conversation on your page, and one day you might have an army of brand guardians.
3. Encourage users to generate content
Our generation eats and sleeps memes, even the ones who pronounce it 'may-may' are part of this new culture rage. If your business is good at humour, then there's no harm in exploring memes. 
Whereas, product testimonials posts, callouts, reviews, and customers tags can always inspire people to remain glued to your page. But don't limit yourself to polls, selfie contests, Q&As. Make new ones and 'slay them may-mays'. 
4. Sponsored content and ads
Organic content is considered as the stronghold of any business, but paid posts adds extra flairs to your suite. 
Here's what you need to remember before you jump in:
Run a pilot campaign

Craft the right message 

Address the pain point

Find the catalyst of your product/service

Create a lead magnet 
It is like the Pareto Principle: 80 percent of your income comes from 20 percent of your effort, but you need to figure out how and where to utilise the 20 percent effort. 
Finally, the new algorithm changes on Facebook's news feed has got everyone worried. Yes, the social media giant will prioritise posts from friends and families over branded content. 
Well, don't keep all of your eggs in one single basket, distribute them.
Other Social Media Money making Guide: