Razorpay for Platforms
Offer end-to-end payment solutions to businesses on your platform.
---
Razorpay for Platforms allows you to onboard businesses, process payments, and control the flow of funds from within your platform.
Razorpay for Platforms is best suited for businesses with a multi-party business model as it optimises the money movement flow for all the parties involved.
Platforms offering software services like ERP, CRM, storefront creation, and accounting can use Razorpay for Platforms to unify payment processing.
Example: Shopify allows sellers to set up online stores and accept payments from their customers using Razorpay. Shopify can charge a fixed monthly fee or a percentage fee on transactions through its platform.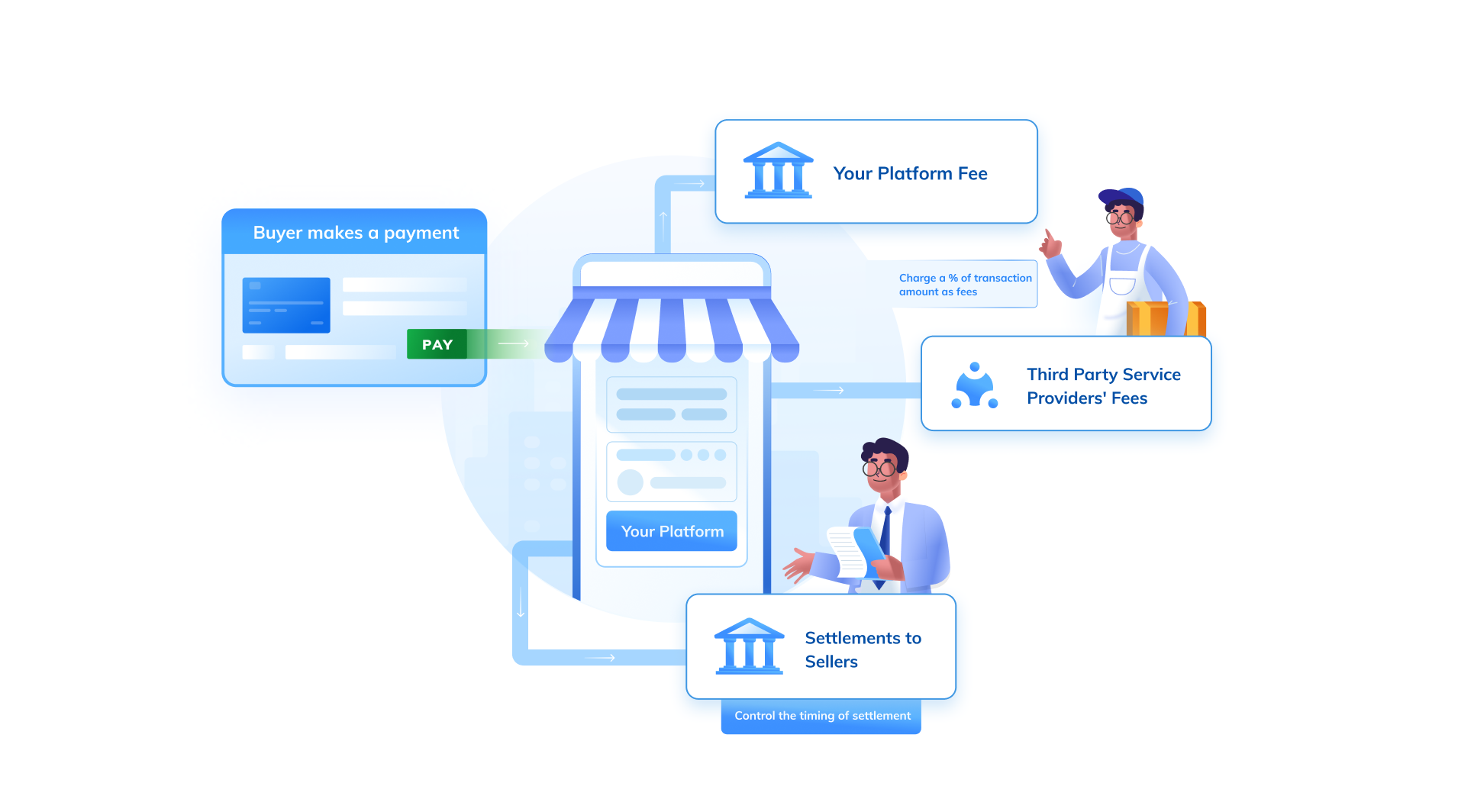 Razorpay for Platforms enables you to control all components of payment processing without having to build complex payment systems or worry about compliance.
Onboard businesses seamlessly to Razorpay Payments.
Add your branding elements, like colour and logo using our Co-branded UI.
Our conversion-optimised UI simplifies the onboarding of sub-merchants.
Works on all web and mobile applications like iOS, Android, React, and so on.
Go to market quicker with lightweight integration.
Know more about
To get started as a Razorpay Platform or Marketplace:
Become a Platform Partner


Complete KYC


Integrate with our APIs
Integrate with our APIs using

Test the flow
Create a sample sub-merchant account and test the end-to-end flow based on your use case. Contact our

Go live
Launch the integration on your platform and enable your businesses to reap the benefits of a powerful payments system.