With RazorpayX Tax Payments, you can perform the following actions.
To set up Advance Tax:
Log in to your
Navigate to Menu → Tax Payments.
Tab across to Advance Tax.
When using the Advance Tax feature for the first time, you must setup advance tax by confirming your PAN details and business address, both of which are automatically populated using your KYC details.
This is a one-time process only. Here is a sample Setup Advance Tax screen: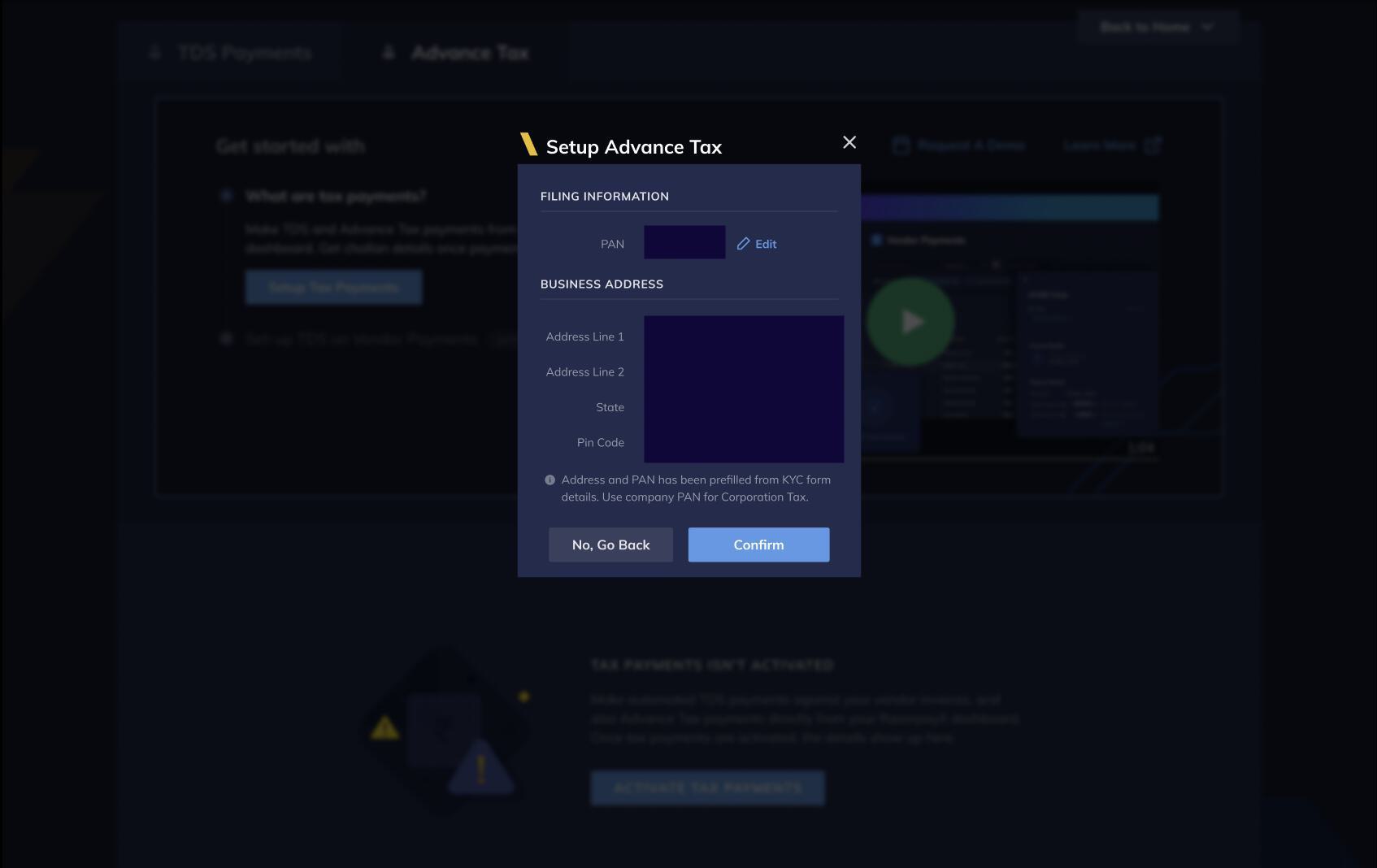 To create a payout for Advance Tax:
In the Advance Tax Payment window, click + Advance Tax.
Confirm details for tax filing in the Adding Filing Details window as shown below:

Click Next.
Add tax amount to be paid. You can enter break-up of the tax amount by using the Show all fields drop-down menu.
Click Save Payment to save the payment, or click Pay Now to proceed to make the payment.

If you select Save Payment then, enter OTP to verify and click CREATE PAYOUT to save the payout. The payout is created and is listed in the Advance Tax screen as shown below:

If you select Pay Now, then enter OTP to verify and confirm the payment in case of making the payment.