To generate reports:
Log in to the
Navigate to Reports on the left navigation.
Select the type of report:
Select a period from the drop-down, or select custom dates for which you require the report.
Choose the format of your report- xlsx or csv.
You can DOWNLOAD as well as EMAIL the report. You can enter any email address you wish to share the report with as well as select the team members you want to share it with.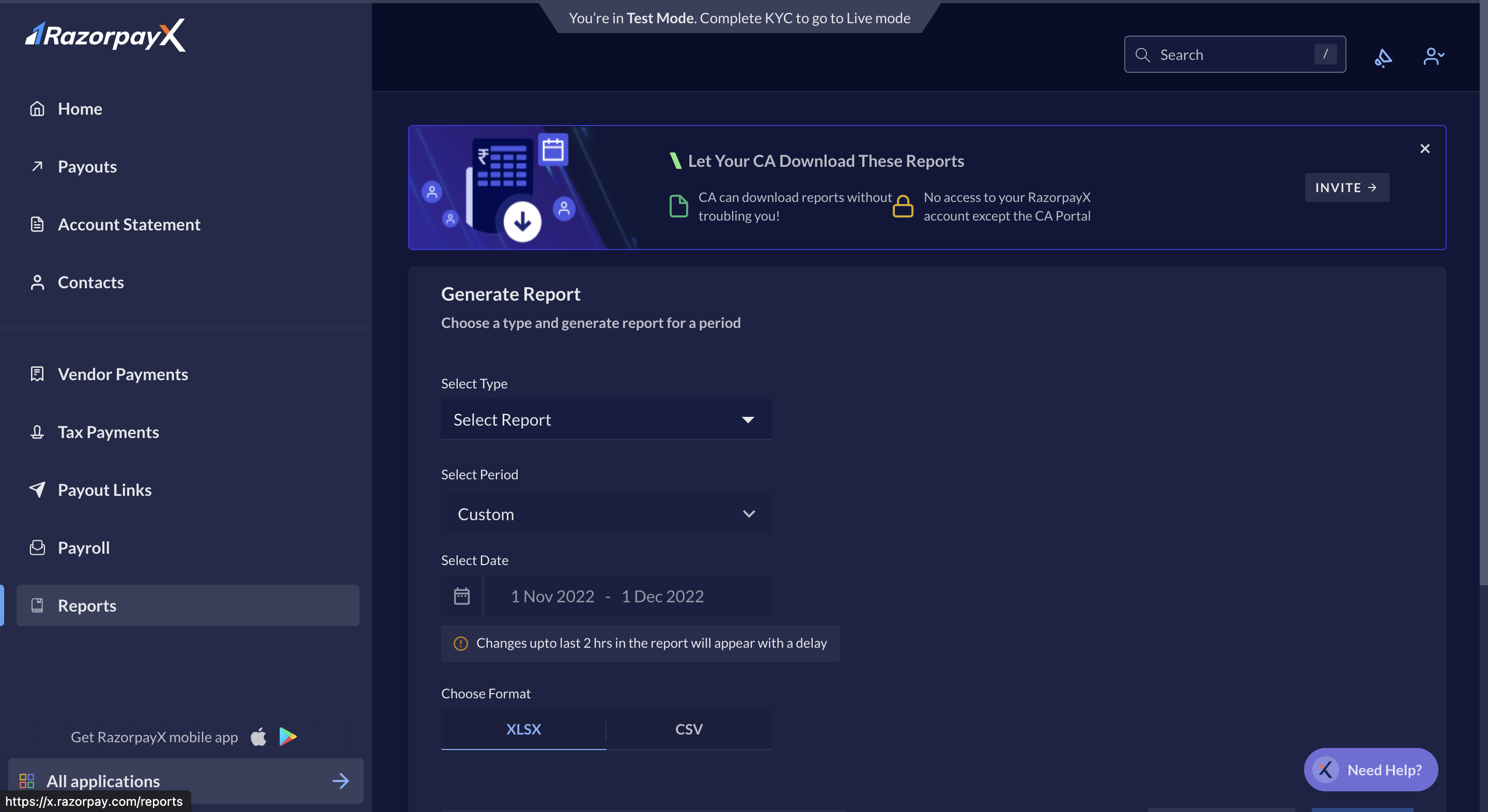 Watch Out!
Generating reports can take upto 10 minutes.