You can initiate Instant Settlements:
Once the feature is activated on your account, you can initiate Instant Settlements from the Dashboard.
Watch this video to see how to create an Instant Settlement.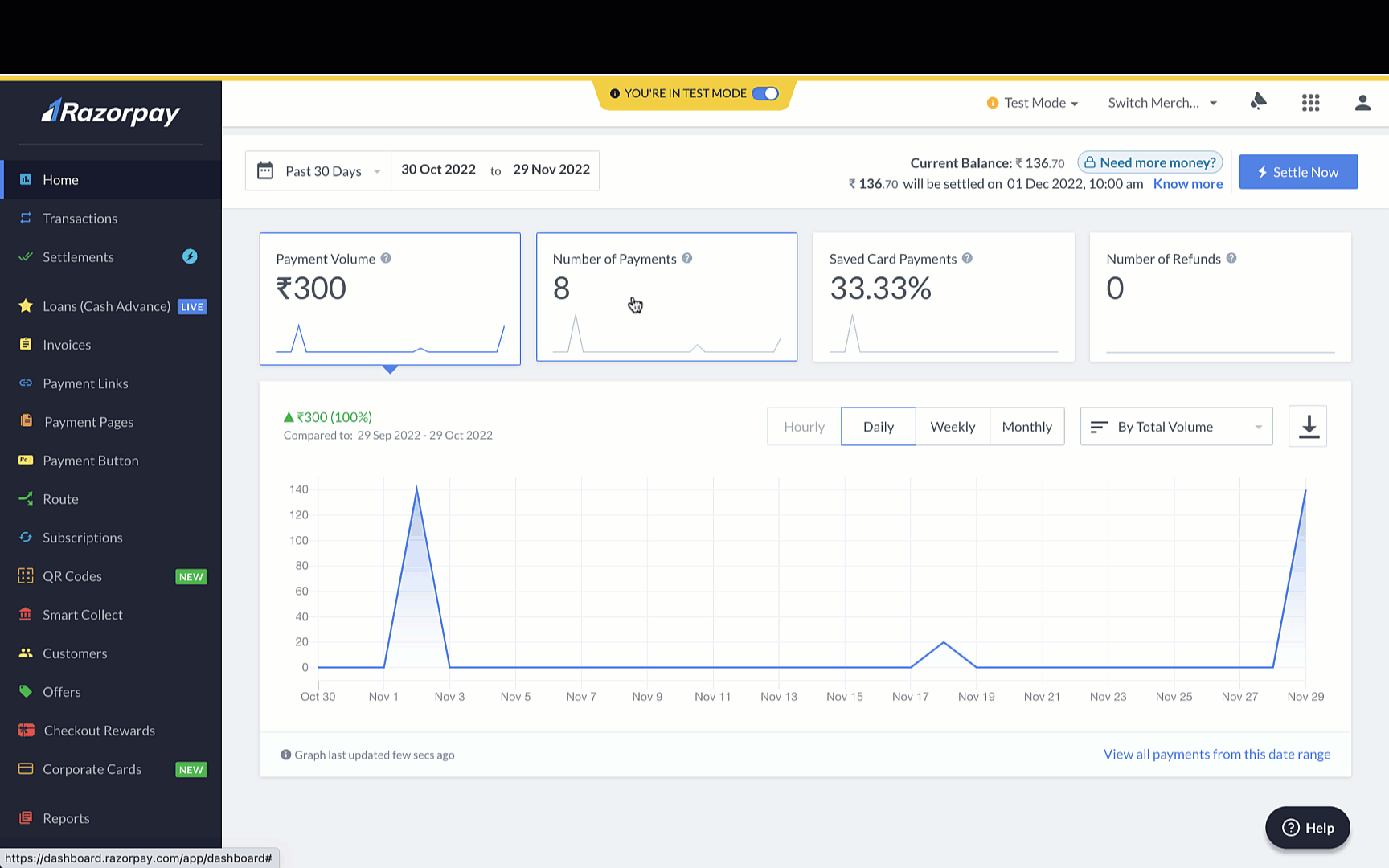 To create an Instant Settlement:
Log into the Dashboard.
Navigate to Settlements.
Click Settle Now. The Instant Settlement pop-up opens.
Enter the amount you want to settle to your bank account. This can either be your full Current Balance or a part of it. You can see the fees and tax for the Instant Settlement and the amount that will be settled to you after the fees and tax deduction on the pop-up.

The minimum amount you can enter is ₹2,000.

Click Confirm.
The Instant Settlement request is created. The requested amount will be settled to your bank account.
Once the feature is activated on your account, you can initiate Instant Settlements using the below endpoint:
POST
/settlements/ondemand