CVV-less Flow for Card Payments
Save customer card details as tokens and enable CVV-less payment flows for customers via Razorpay.
---
You can offer CVV-less payments for saved cards and let your customers complete a payment without the card CVV. CVV-less card payments are simple, fast and secure, and do not require the customers to remember the CVV. Offering CVV-less saved card flows to your customers can increase the conversion rate by 4%.
We encourage the businesses to remove the CVV box on the checkout page. If you are live on Razorpay Standard Checkout, the UI changes reflect automatically. The customer can choose their saved cards as their preferred payment option and experience a faster transaction.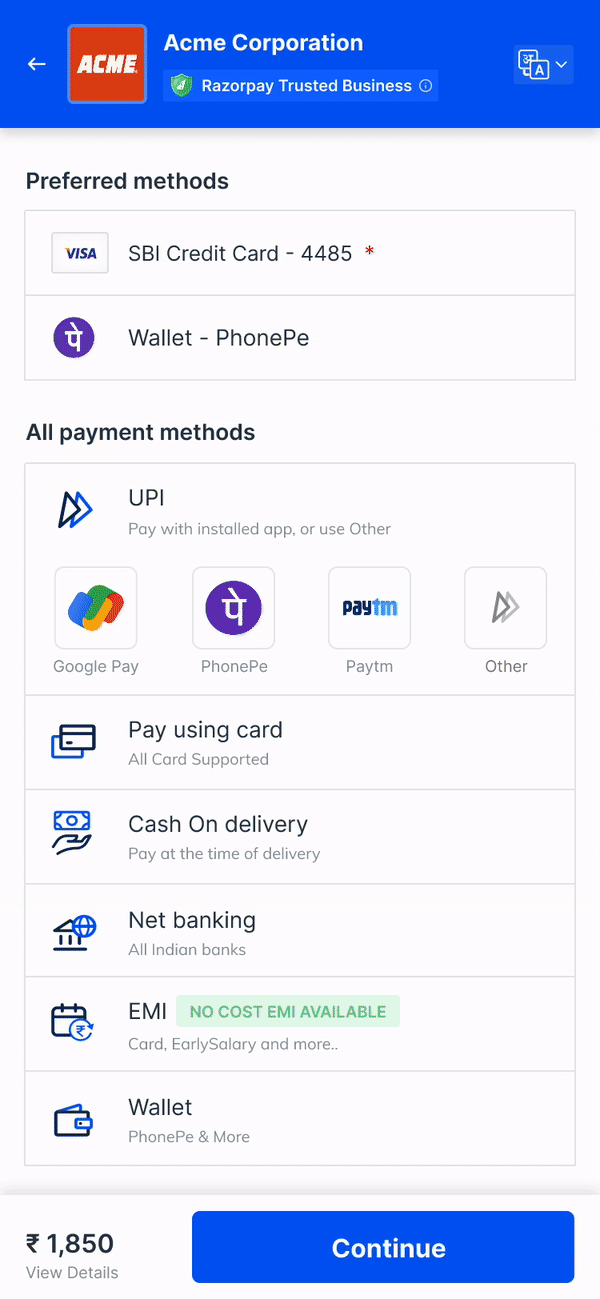 Handy Tips
CVV-less payments on RuPay and Mastercard CVV-less are on-demand features. Reach out to our