SL. No.
Document Type
Document List
1
Entity Documents

- PAN of Entity
- Latest Partnership Deed
- Communication Address Proof (if different from what is mentioned in Certificate of Registration) Click
- Registration Certificate (for Registered Partnership firm only)
2
KYC Documents for all Authorized Signatories and Beneficial Owners

- Photo
- ID and Address Proof (Refer image below for a list of acceptable documents)
- PAN.
3
Declarations

- Partnership Letter
- Covering Letter
4
Account Opening Forms
Account Opening Form
5
Account Opening Cheque
Account Opening Cheque from existing Current Account
Refer to the table given below for acceptable documents for KYC: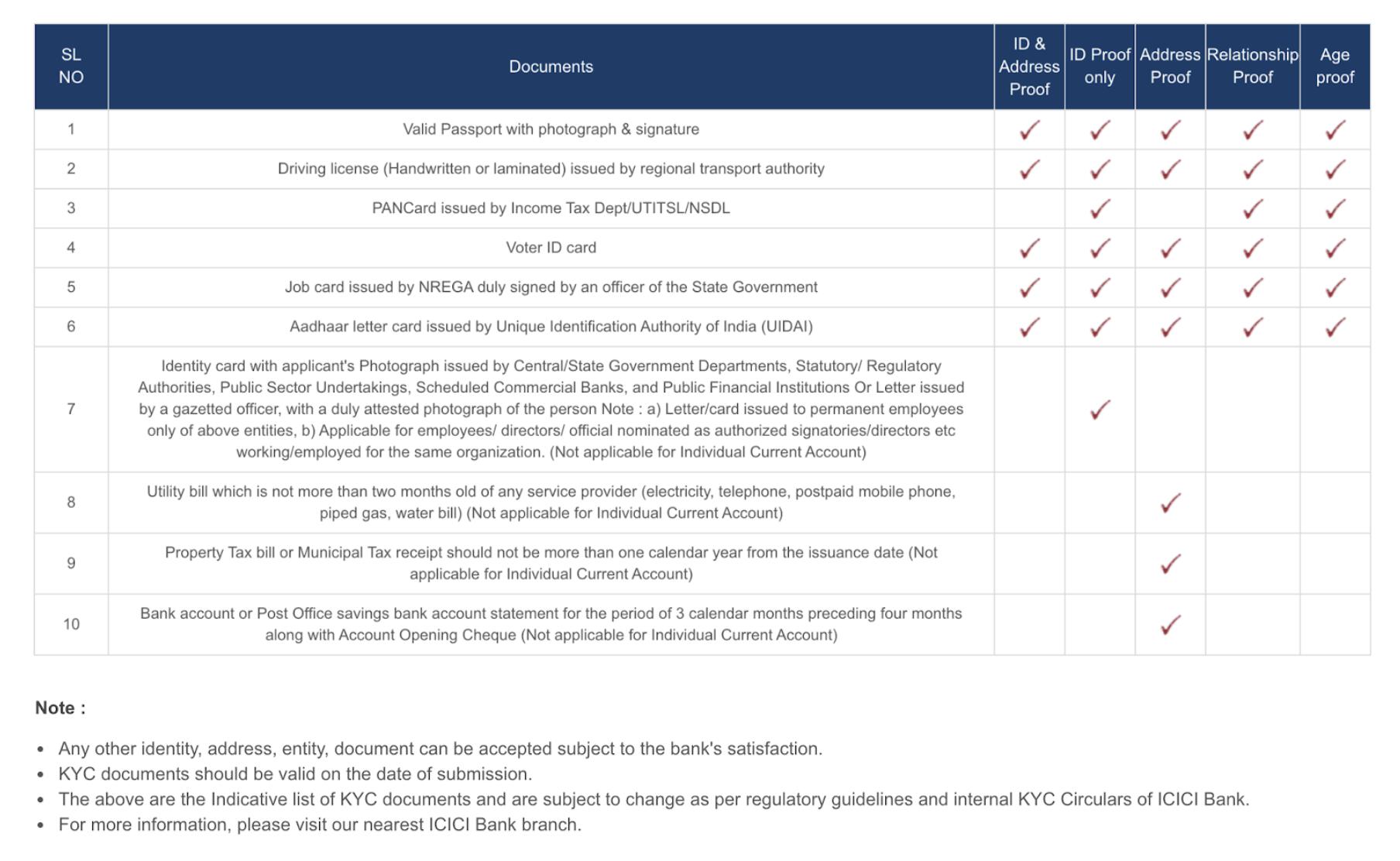 Handy Tip
Beneficial Owners are those holding more than 15% stake in the company.