To open a RazorpayX powered Current Account:
Log in to the

Go to the Current Account

Provide your

You can also manually enter your business details. Refer to the list of

Review the business details retrieved by the identity number you provided.

Verify the address for the on-site visit.

Review the details of your account type.

Edit your signatories/declarations.

Complete the OTP verification process.
Handy Tips
You can always check the status of your application on the Dashboard.
After verifying your details, RazorpayX works to open your Current Account with the partner bank. You can access your Current Account details and avail the benefits on your RazorpayX
Here is a sample dashboard after account activation: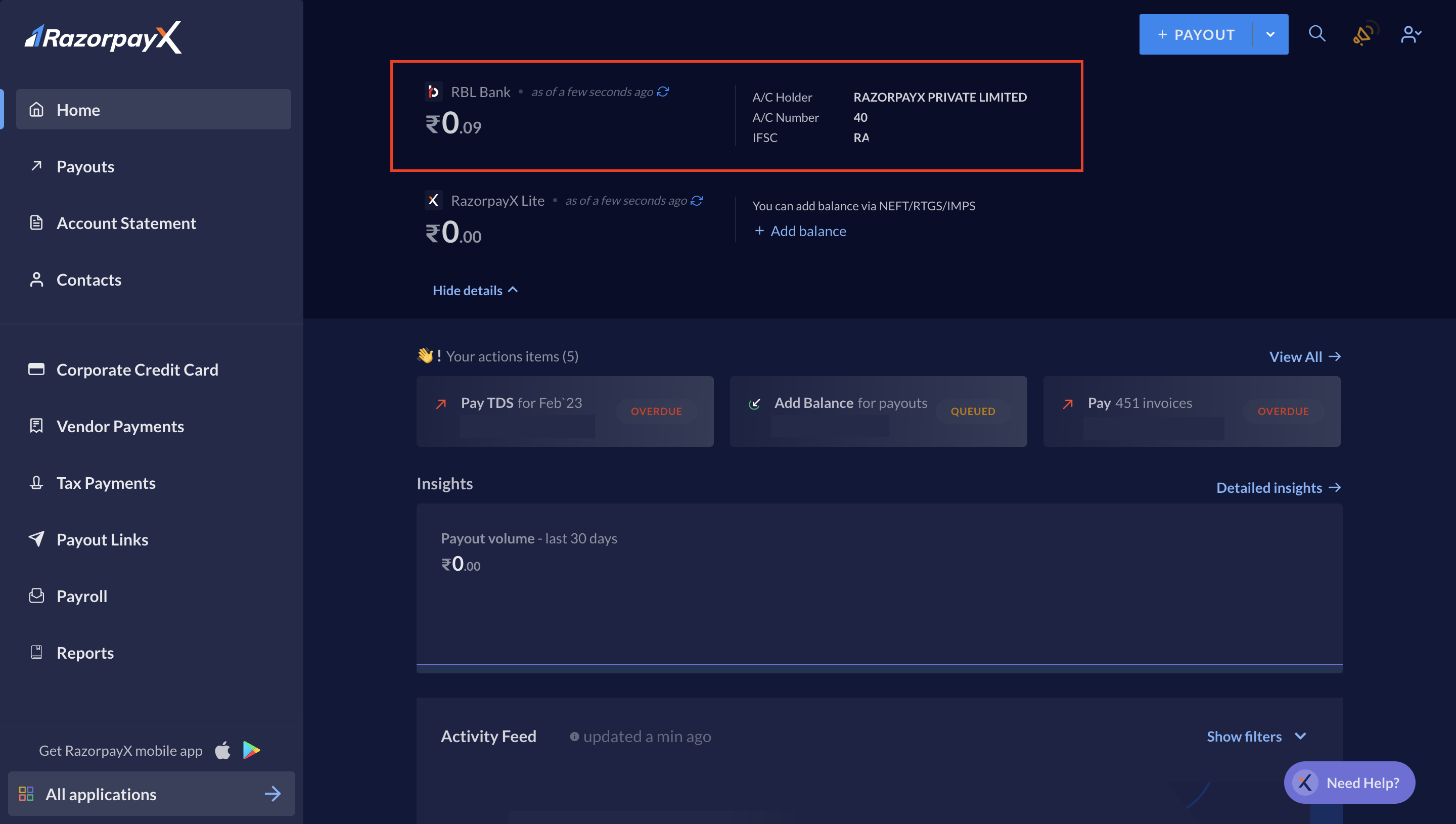 Check the documents required to open a Current Account with the following banks as per your business type in RazorpayX:
ICICI
RBL