Are you an aspiring entrepreneur at the crossroads wondering where to start off? Then, this one's for you!
Building a successful business is easier than it used to be. Social media is the fuel that is powering young entrepreneurs, for better or worse, and Instagram is sitting pretty, right on top of that.
Instagram has boomed in the last couple of years. Statistically speaking, Instagram is the highest engagement platform with over 25 million businesses registered on it, recording about 4.2 billion likes every day. Instagram is the reason why an entire profession called "influencers" got created. It's a pretty happy place, you see.
So, what is the recipe for creating a business from scratch on Instagram? 
In this article, we're going to be analysing the different steps that make a successful business, based on different success stories. Let's begin!
Step 1: Building a strong profile
Pro-tip: Your business begins at "Get Started"
Though Instagram is generally fair to everyone in terms of making them look "cool", you really can't do much with an incomplete profile. This means that you need to make sure that every detail is filled out in the right way to make it work effectively.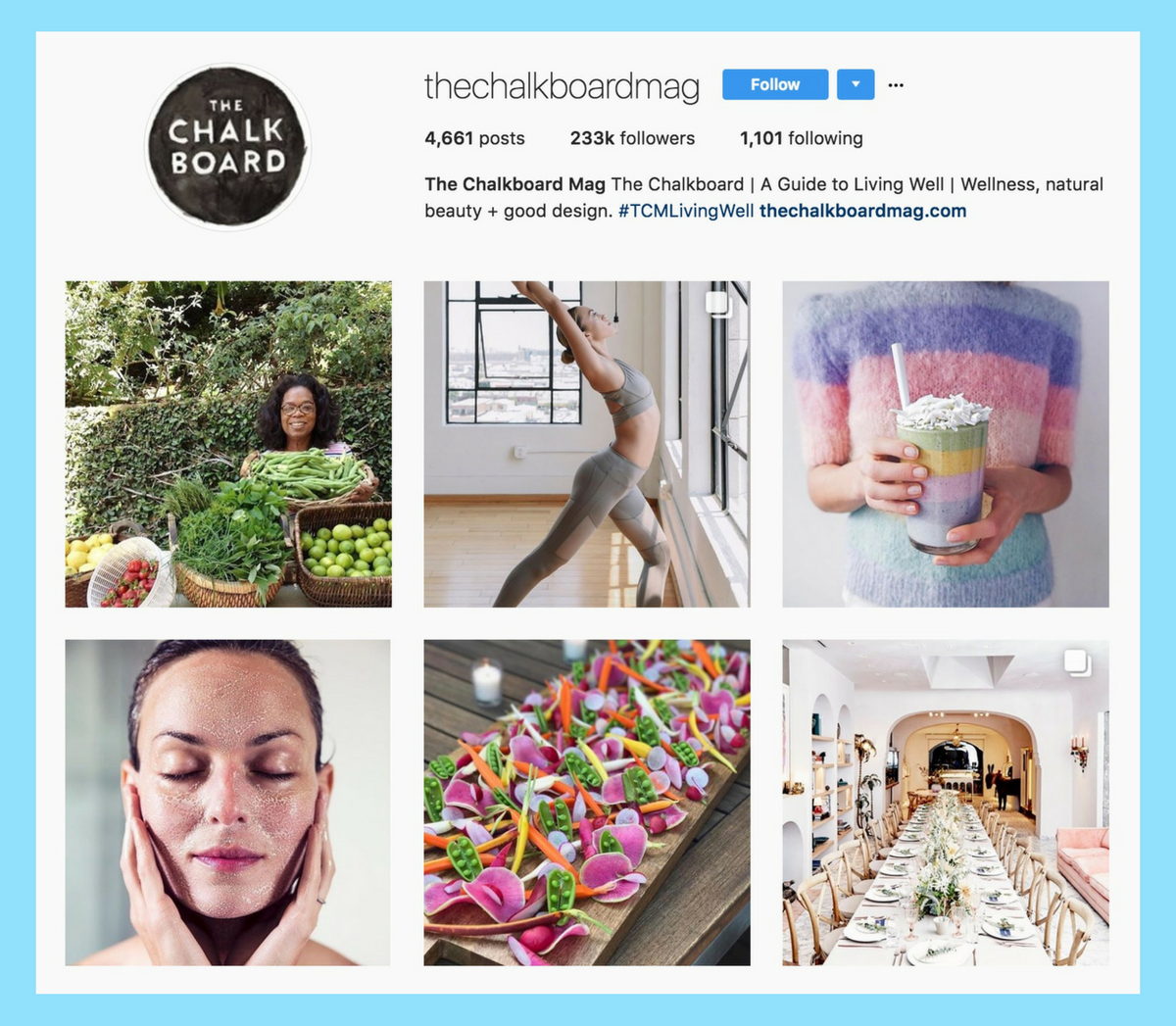 Account name

: Ideally, your business' name is your account name. Make sure your Instagram account name is in sync to your business' name in other social media, to avoid confusion.

Username

: Your username should be the same as your account name, just without the spaces.

Profile picture

: It's best to stick to your company logo for your profile picture for customers to easily recognize your brand in a sea of posts.

Website

: This will be the only clickable URL on your profile. Most businesses either use their website or link to their latest campaign/promotional offer. Refrain from using long links in your bio. Instead, you can use URL shorteners like

bit.ly

for creating short links.
Bio

: Arguably the most powerful way to make a first impression for your business, a well-written bio can be life-changing for your business. You can choose to write just about anything that will draw the attention of the user to what you're selling. This can be a catchy slogan, a trending hashtag, a mysterious one-liner or just plain old hype.
Step 2: Drafting a powerful business strategy
Once you've set up your profile successfully, you need to draft the right business strategy to set things in motion. Curating a business strategy from scratch is relatively easier when you have the smaller things set in place.
Here's how you can get that done:
#1 Setting up your business
First things first, choose the nature of your business– is it a product or a service? Your answer to that can change the course of the strategy you are building. 
While the product cycle generally seeks instant gratification, the service cycle generally takes a longer route. The product that you are selling can either be a physical or virtual product. Depending upon your final product, you will have to make a decision on how it will be delivered to the customer. But more on the logistics part later.
#2 Choosing the right pricing
Pricing is everything on Instagram. One of the ways to stand out from the sea of competition on Instagram is to rightly price your product. Too expensive can mean lesser traction and too cheap can undermine the value of your brand. 
Make sure to understand the market trends including the original product value, discounts and gratification and the most important of them all, shipping prices. Even shipping prices play a crucial role when a customer makes their decision, especially in e-commerce. 
#3 Identifying your target audience
The first step to succeeding in your target audience circle is to know them. Do your market research and understand what your followers are looking for. This can help give a voice to your brand.
The best way to get there is with extensive market research. You can check out other profiles that are popular in your field. Market, advertise and keep innovating to stay on top of the game. Consider all factors while roping in your audience– this includes metrics like age, gender and other engagement factors. It is important to understand the trends that are high-flying and base your strategies around that.
#4 Solving shipping crisis
Tip: This is just for entrepreneurs who are looking to sell a physical product. Applies mostly to e-commerce merchants.
When it comes to building a business online, especially on Instagram, shipping is a big deal. Instagram accommodates business profiles almost unlike any other social media, with more than 80 percent of the users following at least one business.
In e-commerce, shipping is one of the most important things to consider. You will have to approach an insurance company that provides insurance for lost/damaged goods in transit. You will also have to calculate handling fees that will include the packaging+bubble wrap charge. In case you have to ship your product internationally, you will have to calculate the handling fee according to the cost and weight of the item. 
Once you have your shipping asks in place, half your woes are sorted and you can go ahead and plan the next need for your business.
Step 3: Marketing your product effectively
The real success of your product is when it actually sells out as much as you want it to. A great product can go unnoticed without good marketing. The essence of marketing is to effectively measure the impact of your product on your audience.
Good marketing can be a relatively easy task when you do the steps right. Here's a detailed analysis de-mystifying the finer text in successful marketing stories: 
#1 Competitor analysis
It's always a good thing to be aware of what your competitors are up to. There is no denying that there's always a lot to learn from them and their Instagram strategies. Apart from the learning curve, you can also find out what you share in common with them. Some other important reasons to keep a check are:
Your competitors will make you invariably wary and will help you to keep your strategies alive.

An analysis of other achievers is indispensable for any marketing strategy and it will help you to make a

SWOT

(Strength-Weakness-Opportunity-Threat) analysis.

It leads you to creative ideas that you can use in your business.

It provides you with an idea if a certain approach/trend implemented by your competition worked well or not.
#2 In-platform engagement
Instagram has a horde of new features and the list keeps getting longer with new innovations being introduced every day. You won't believe how many ways there are to market your product well inside the app. From influencers to hashtags, let's explore the different ways you can attract users to your profile, and ultimately, buy what you're selling.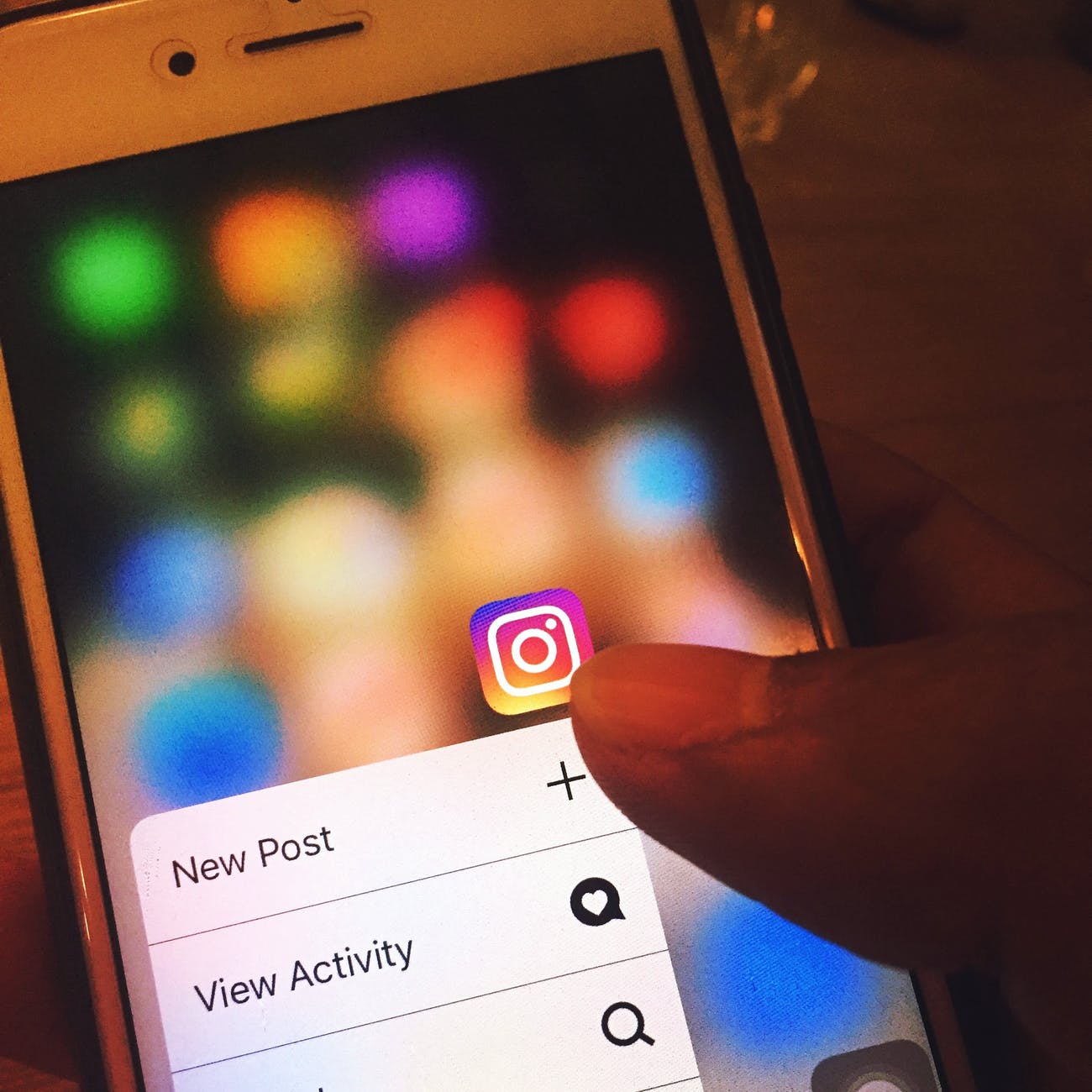 Instagram stories and IGTV

: Stories and IGTV are a great way to capture the eye of your audience. Stories feature right at the top of the app and IGTV in the Explore Tab, so they're highly accessible for users to scroll through and spend their time on. Use different peculiarities like

boomerang

, face filters or even the live feature to get your voice across to the young and savvy.

Hashtags

: Instagram is the sole reason that hashtags are back as a talking point. Hashtags primarily perform as identifiers and are recommended to people who might be interested in what you're selling. Using a campaign-specific hashtag helps you measure the reach of the campaign, depending upon how many people reiterate it.

Comments

: Comments play a huge role on Instagram. You can mention other businesses or even comment on users' posts to increase visibility. Derive inspiration from other players and make sure to also appreciate the good work you see on the platform.

Collaboration

:  The best thing about Instagram is how you can leverage cross-functional friendships to help you with your business. Whether it means "mentioning" other business to get more reach or utilising serial influencers to capture your audience, collaboration can do wonders for your business if done right. 
#3 Paid marketing
Like any platform, you can enable paid advertising in order to boost your posts. These sponsored posts can be advertised through retargeting your users according to their interests. 
You can experiment paid advertising in different styles like carousel ads, stories, swiping-up stories or good old posts. The unilateral UI of Instagram is guaranteed to get the attention of the user.
Don't forget to wrap up a good ad with an equally powerful, yet short call-to-action. Sometimes a good CTA is enough to charm the user to give you the benefit of the doubt.
Step 4: Setting up payments
Once you have sorted the product, business and shipping side of your business, the next important thing to set up is your payment mode.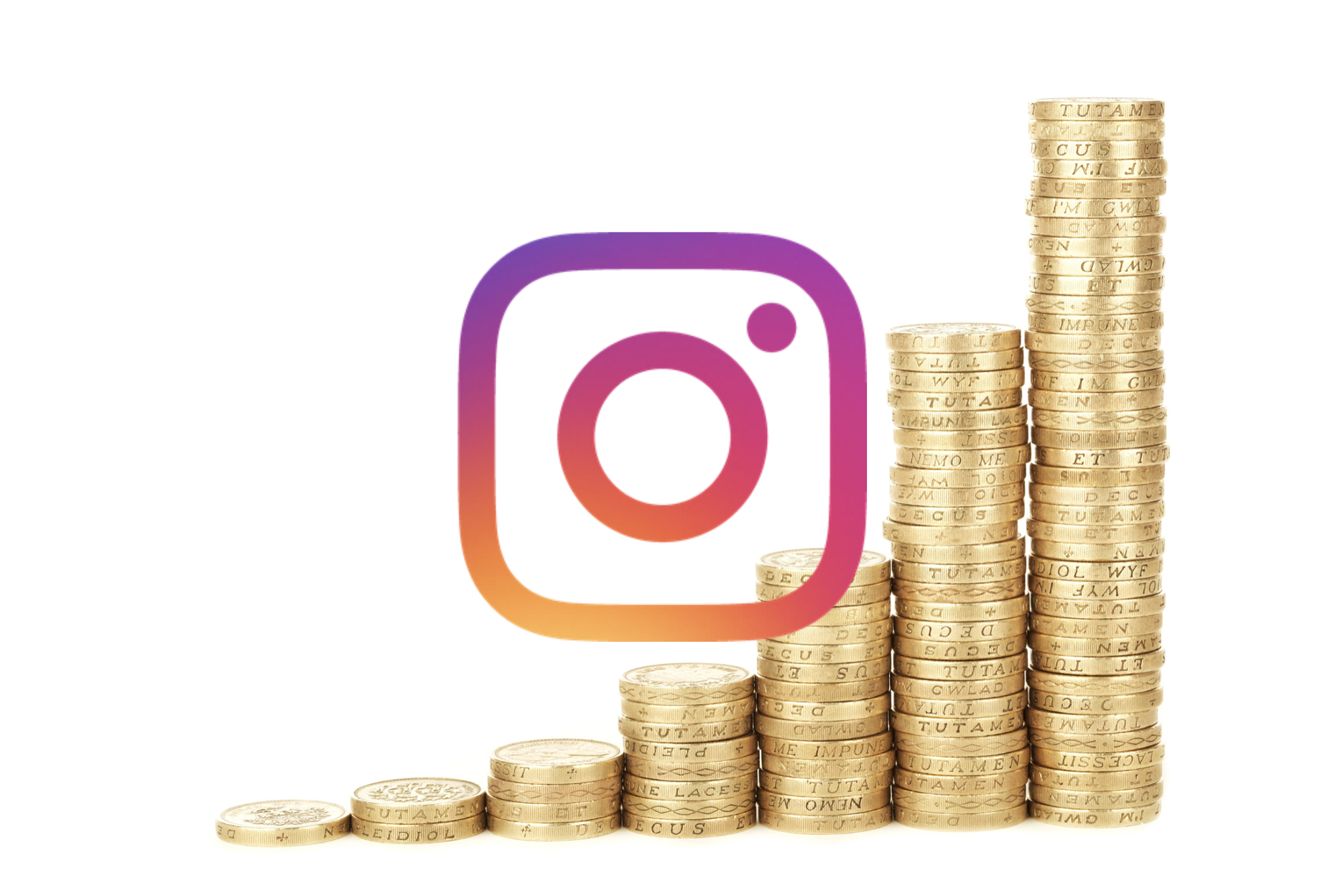 Many Instagram businesses rely on unsafe, unregistered modes of payments. This can lead to a lot of chaos in the process. 
When you use a regulated platform of payment, you can not only streamline your business but also pave the way to faster methods of selling. Believe it or not, most shoppers will get discouraged if they do not find a reliable mode of payment. 
We're here to help you analyze the different ways where you can transform the way you look at regular, clunky payments. Here we go!
#1 Payment Links
Don't have an app or website for selling? Now let your customers pay online through payment links. Payment Links are the easiest and most efficient method to streamline payments for those without a website. This is applicable to most Instagram businesses.
Payment Links can be an easy substitute for cash-on-delivery and point-of-sale payment methods in your business. For example, Razorpay Payment Links directly integrates into your ecosystem giving the best experience for your business model. 
Share the payment link over Instagram DM or other social media platforms and provide your customers with a quick checkout option.
All they have to do is click on the link to make the payment. Yes, it's that easy!
#2 Payment Pages
A payment page is a page that is set to accept payments for you, without you having to host it. All you need to do is provide customers with the link to your designated page, where they can make their payments securely.
Payment pages are especially useful during "sale" times for businesses on Instagram. If you're expecting a lot of payments to be made during the discount season, you can redirect your users to a secure page which leads to seamless money processing.
For instance, this is what we provide for businesses: Razorpay's Payment Pages is the easiest way to accept payments with custom-branded hosted pages. With zero coding, you can take your page online and start accepting payments instantly. You can either select from a template or create your own custom-branded Razorpay Payment Page with no integrations or coding. In a few clicks, you can take your page online and start accepting payments.
As Payment Pages are part of Razorpay's core platform, the pages are secured by an industry-standard 100% PCI DSS compliant & certified solution and thus guarantee a smooth and secure experience.
#3 Subscriptions
Subscriptions are a boom in the e-commerce industry. They not only keeps the customers coming back for more, but also ensures that the merchant provides constant, unfaltering service to the customers.
For e-commerce businesses that work on a subscription model– for example, monthly makeup boxes, it can be quite difficult to track the routine. With a subscription model of payment, you can truly achieve more than you think.
Offer your customers subscription plans with automated recurring transactions on various payment modes, through a platform that's built for automation. Enable recurring payment schedule, control the billing cycle and get instant alerts on subscription activity with Razorpay Subscriptions. 
All you have to do is to link a plan to the customer. The agile billing system makes handling subscriptions a breeze with a powerful hosted solution that handles edge cases like card change, retries, email alerts etc.
You can also create unique links from the dashboard for your Subscription plans and share with customers via SMS, email etc to turn them into subscribers.
Step 5: Ensuring customer success
Incentivisation is a huge part of modern-day business, especially for the online retail industry. Owing to the high competition out there for merchants, it's important to come up with innovative measures to gratify your customer's purchase.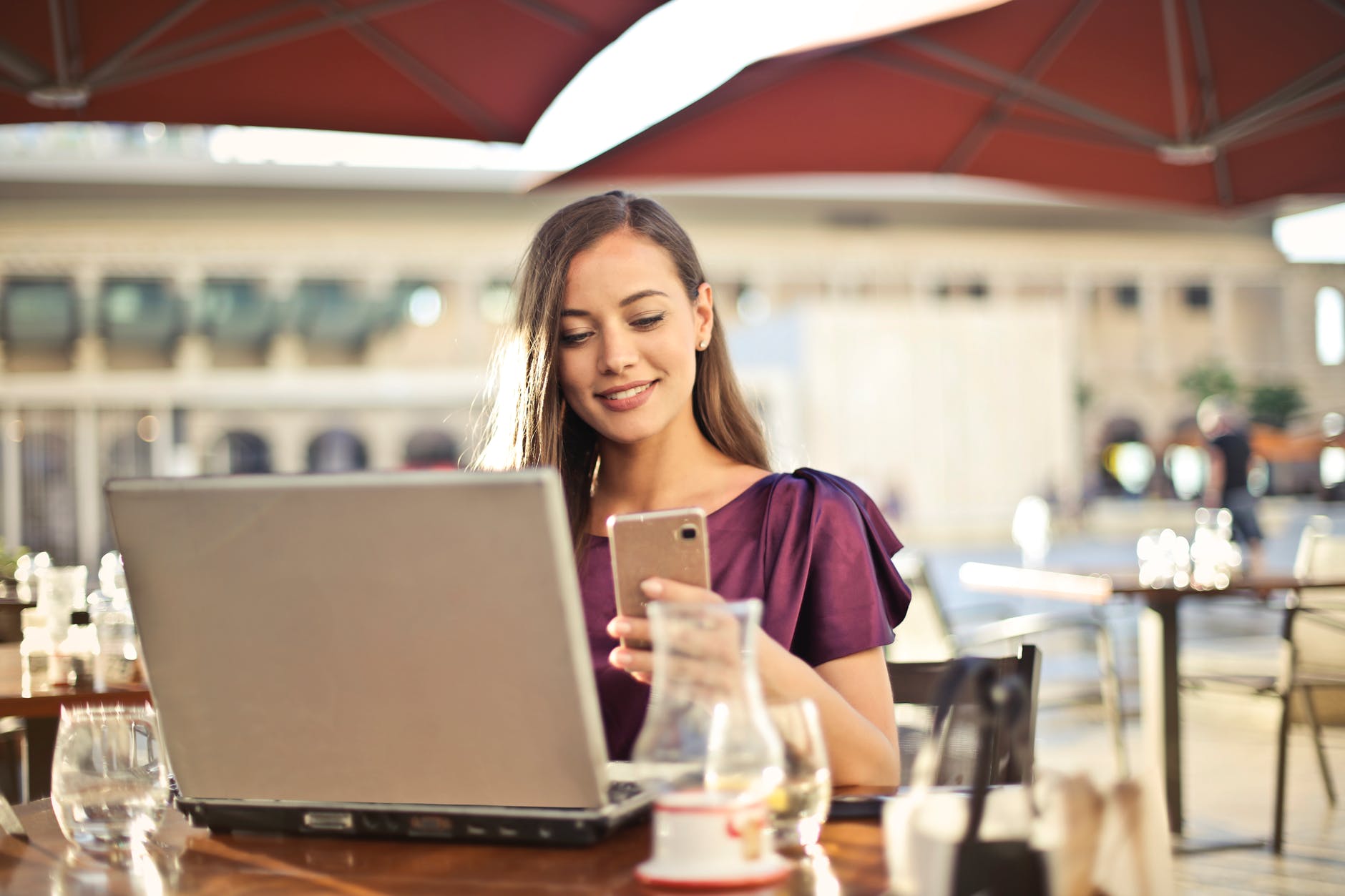 After all, the real challenge is not making the customer arrive at your product, but stay for more.
One of the easiest ways to ensure customer satisfaction and success is to incentivise them. Customers love shopping and almost always enjoy the gifts they get after purchase as well. Here are a few ways to keep your audience wanting more:
#1 Referral bonus
Regarded as one of the easiest ways to market your product, referral bonuses can help you effectively penetrate your target audience. Not only will the customer be rewarded for the same, but most referrals are also passed along in goodwill. 
This gives the possibility of a higher customer retention rate for your product.
You can track the effectiveness of your referral campaign by tracking the unique code that you will provide to every customer upon purchasing your product.
#2 Cashback
Cashback is one of the most popular customer incentive methods in recent times. A cashback not just guarantees a discount for a product, but almost always has the customer coming back for more.
Customers love it when they're rewarded for their choice. And more so, for choosing YOUR product out of a million others out there. Generate target-specific campaigns laced with attractive cashback options to calculate the effectiveness of it. 
#3 Giveaways
Giveaways are the most popular thing in the influencer world right now. A giveaway is typical given to the winner of a contest/trivia that the host conducts.
Some examples of contests which offer giveaways are:
Like and/or comment to win

Photo caption contest

Tag-a-friend 

Trivia or skill-based contest

User-generated content contest

Instagram Stories contest

Scavenger hunt contest
Giveaways help you leverage the connections that the winner has and gives a larger reach to your brand. Besides, it motivates people who care about your brand to exhibit their loyalty, whilst being rewarded.
#4 Collaborations-Vouchers
As we specified earlier, Instagram is a place where you can leverage friendships to build your brand. Collaborate with other brands to create a special campaign where you can provide the winners of your contest with their vouchers and vice versa.
This allows cross-functional collaborations across different parallels and thus gives more visibility to your product/brand.
Step 5: Measuring success
Taking measures to make sure you're winning is important, but what's more essential is to measure it. When you're succeeding at what you're doing, make sure to analyze what went right so you can replicate the recipe in the future.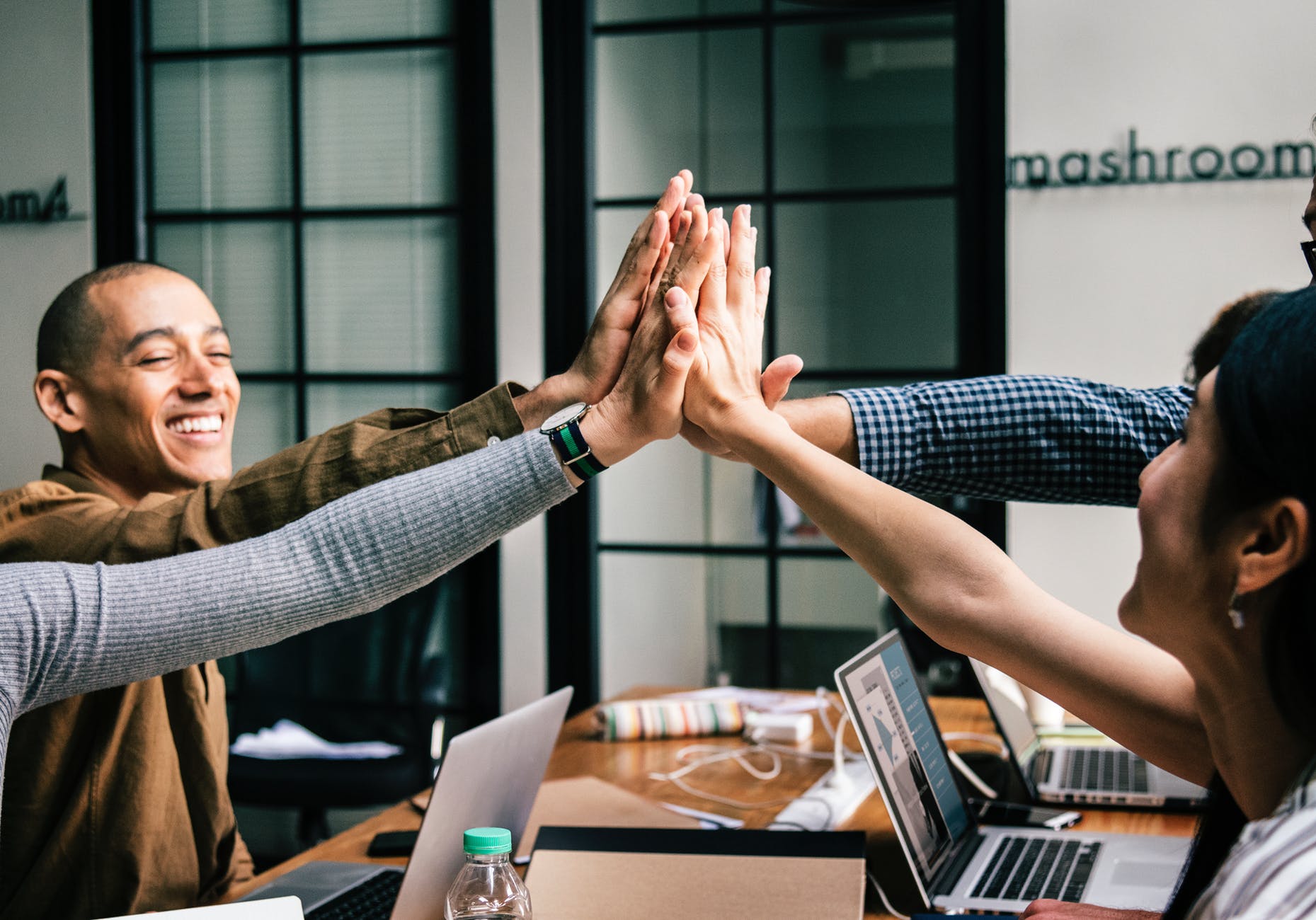 Here are some ways to keep track of your success:
#1 Follower growth rate
A high follower count can be a glittery boost to your brand credibility, but it doesn't say so much about the health of your marketing campaigns and Instagram efforts. 
Your follower growth rate, on the other hand, can be used as a solid determinant for measuring success. The rate at which your followers increase/decrease can be used to calculate the efficiency of what you're doing.
Determining your follower growth rate is simple. Here's how:
Take the number of followers you gained over the last month.

Divide that number by the number of followers you had at the beginning of the month. For instance, if you gained 90 followers this month and had 1500 followers at the start of the month, your follower growth rate this month was 90/1500 = 0.06, or 6%.
#2 Engagement per follower
With the updated Instagram for Business in place, engagement is THE most important metric to consider when measuring your performance. Tracking engagement is an essential element to monitor the interest of your audience.
A post that gets 30 likes may seem like a decent amount of engagement, but if your Instagram account has 30k followers, that's hardly an engagement rate of 1%.
You can calculate your engagement per follower on a weekly/monthly basis. Calculating it on a daily basis isn't recommended since day-to-day fluctuations will most likely throw off your data.
Look at the total number of likes and comments you got during a specific time period and then divide that number by the number of followers you had during that time period to get a rough engagement metric.
#3 Clicks per link
Did you know you can monitor the number of clicks on Instagram for Business?
This can be especially useful when you put up specific links to campaigns in your bio. You can take your Instagram analytics to the next level when you create URLs with UTM parameters that tell your analytics platform where a particular visitor came from. 
UTM parameters are informational tags that you append to your normal URL.
UTM URLs can be difficult to generate manually, but there are a number of simple tools on the internet that will generate these URLs for you. 
With these UTM URLs, you can find out how these links are working for your business and ultimately understand the flow of leads to your business.
Conclusion
Instagram can be a great place to start your business from scratch. It's a fun platform filled with a vibrant audience and provides you with an artistic outlet that lets you connect with your audience, more than any other social media.
However, keep in mind, if you want your Instagram marketing to be profitable as well as fun, you've got to follow some steps to keep the metrics running right. Focus on these important steps, and you'll get a clearer picture of how you can run your business efficiently. 
With this, we're signing off this (very long) article. We hope this helped you. Do let us know if we missed anything!
Happy Instagrammin', folks!
                                                         Also read: The Ultimate Guide to Video Marketing