QuickBooks Integration
Integrate RazorpayX with accounting software QuickBooks to make hassle-free payments.
---
QuickBooks is a widely used cloud-based accounting software used to create invoices, schedule payments, generate accounting reports, and so on. If you are a QuickBooks user, you can integrate it with RazorpayX to make payments from RazorpayX without having to worry about switching back and forth.
With RazorpayX integration, you do not have to copy vendor details to your bank account to make payments and tediously match entries on your bank statement with the payment vouchers for reconciliation. All this will be done automatically, saving you time and effort.
To start the integration process:
Log into your
Navigate to Profile → My Accounts & Settings. You can also navigate to this integration from the promotional banners.
Select Integrations in the left hand menu.
Select your accounting tool, QuickBooks in this case as shown below.

Click Connect.

You are re-directed to the QuickBooks Login screen. Login with your credentials.
Click Connect to confirm the integration as shown below.
This completes the integration.
Now, go back to RazorpayX Dashboard. You will see a confirmation message as shown below. Click Done.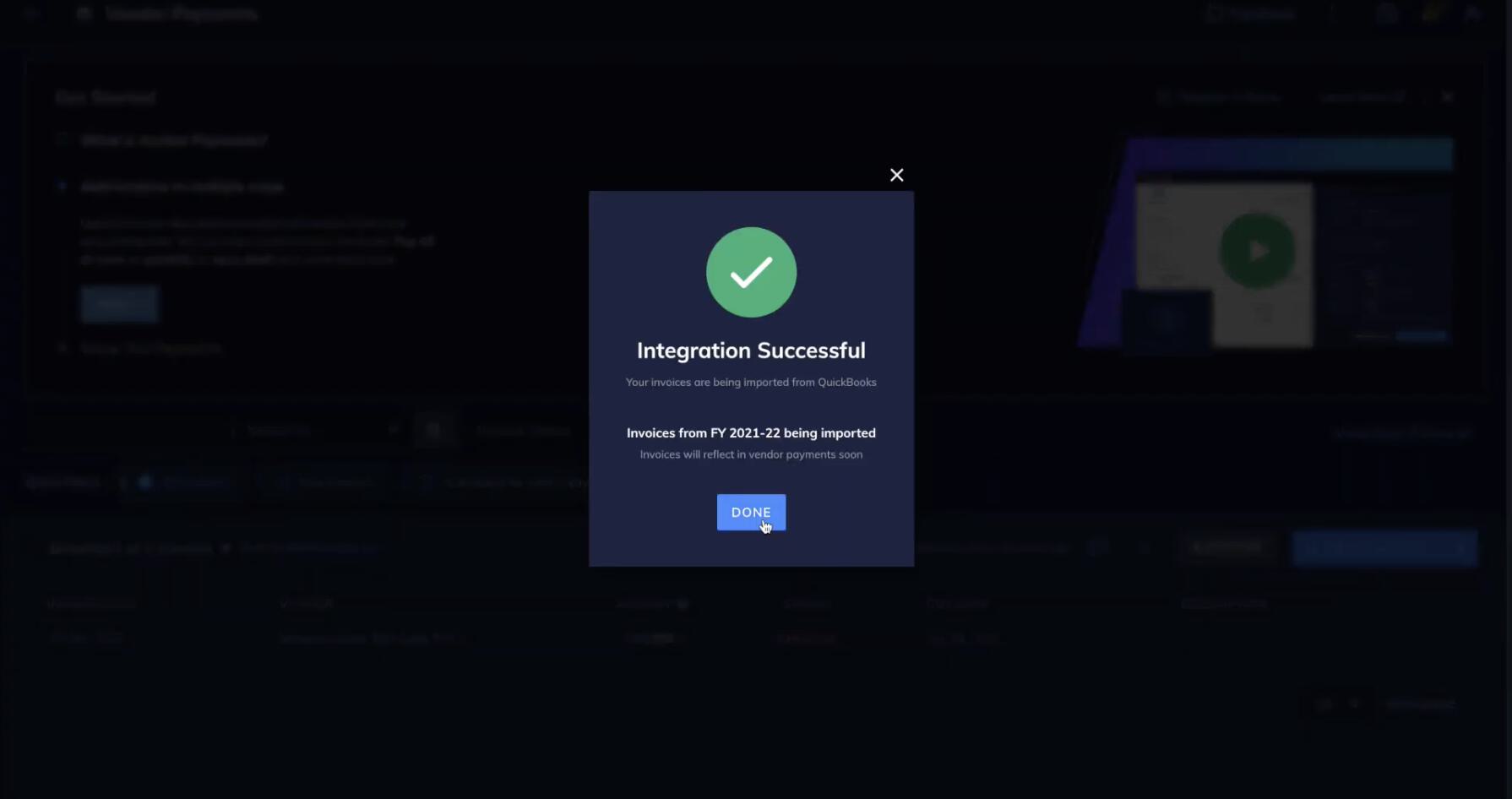 Over the next few minutes, RazorpayX will sync all your unpaid invoices from QuickBooks, post which you will be able to make payments for these invoices.
Once paid, all your payment statuses and the UTR numbers will be synced back to QuickBooks. You will be able to see the sync status on your Vendor Payments screen, as shown below.