Change Bulk Payouts Amount
Change the bulk upload amount to rupees format from the existing paise format.
---
Watch Out!
You can change paise to rupee for Bulk Upload if you are the Owner or have the Owner privileges. Know more about
If enabled, the CSV template stops working.
With the latest RazorpayX update, you can make your Bulk payouts in rupees format instead of the existing paise format. This update also allows you to upload files in .xlsx format instead of the existing .csv format.
To enable this feature, you can perform any one of the following actions:
Click Yes in the Change Bulk upload amount to Rupees window on your homepage.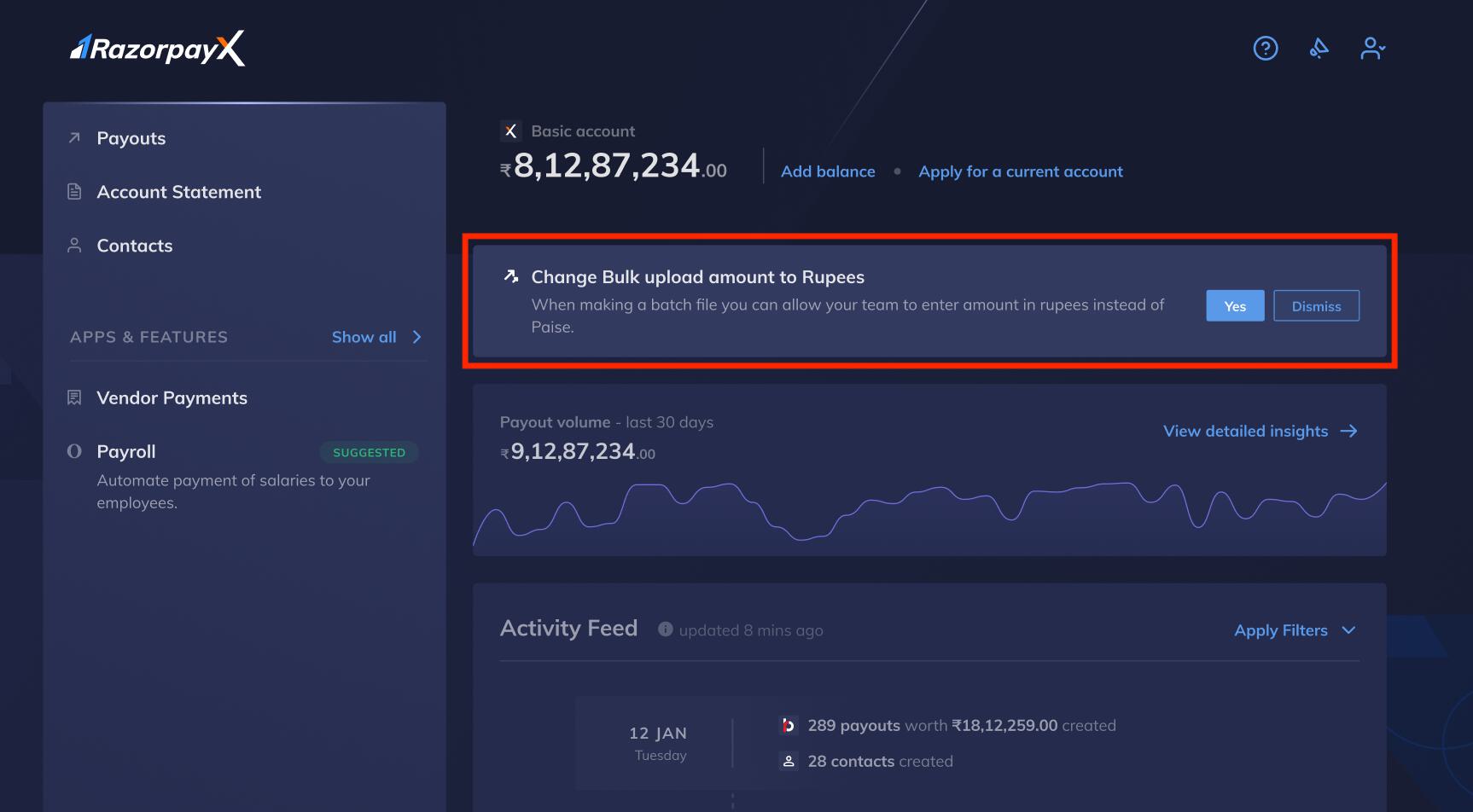 From the Bulk Payouts page before creating bulk payouts, click YES, MAKE THIS CHANGE in the Change Bulk Payout amount to Rupees? pop-up page as shown below: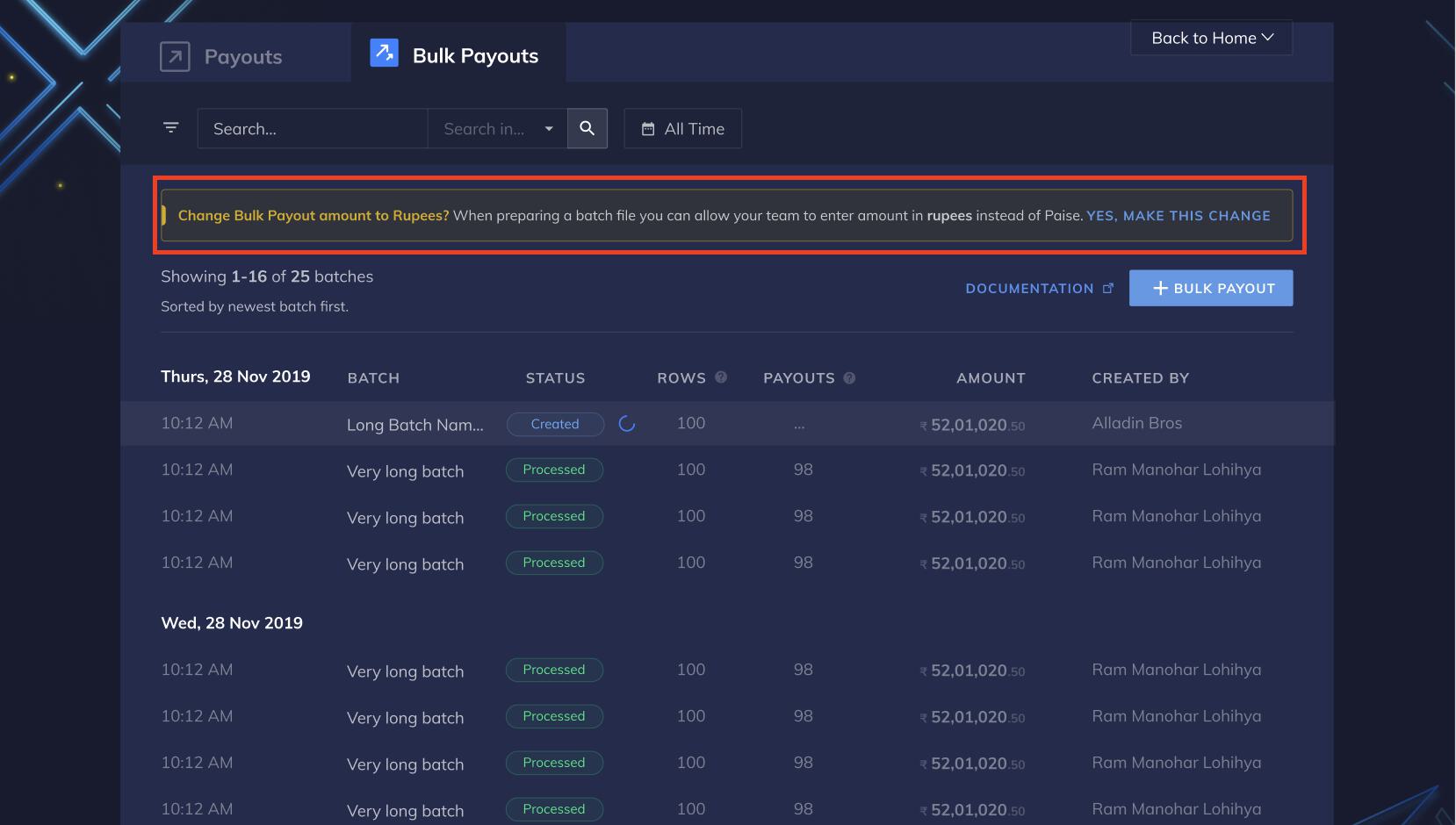 From the Upload File page, before uploading the bulk payout file, click Yes, Make this change in the note displayed.