If you're an e-commerce business and just starting out, you may have noticed the importance of efficient delivery and the effect it can have on your business.
While you may put a lot of effort into maintaining your brand as a whole, a few errors in shipping may risk it all. This is because shipping could be the first real-time bridge between you and your customer after they purchase your product. 
However, many businesses may have more problems than expected with shipping. This is because they usually hand over the responsibility to a third-party. Worry not, with an efficient shipping strategy and sufficient monitoring over the execution, shipping can be easier than you think.
Allow us to break down some of the basic elements to ace the art of e-commerce shipping and consequently, customer happiness. We will be covering various elements of shipping such as costs, packaging, customs requirements, etc.
Before delving deep into the details of mastering shipping, it's essential to keep your foundation strong. Here are some of the basic elements that you need to keep in check. Of course, you can always go back and make changes to these, as your business grows. 
Decide your shipping rates and methods
First things first, you will need to decide all your shipping rates and how you want to transport your products. It's also important to note that you can take a call on your pricing slabs and shipping methods depending upon the size and the financial capabilities of your e-commerce business.
Here are some tips to help you better strategize your shipping rates and methods. 
Tip 1: Charge flat rates
Flat rate shipping is one of the most popular methods used by businesses to capture customers. One of the reasons why flat rate shipping works is because of the even slab provided across products.
This way, no customer can be overcharged for a purchase. 
Tip 2: Free shipping works wonders
There have been many hints from millennials on how much they love free shipping. Free shipping is one of the best incentives you can offer to customers to buy your product. Even large players like Amazon have adopted subscription-type business models to offer free shipping to their customers.
However, free shipping isn't as rosy for merchants. It is, of course, clear as day that someone has to take up the shipping costs, one way or the other. If you're open to offering free shipping to your customers, here are some ways how you can manage costs:
Increase product prices to cover costs for shipping. In this case, the customer will bear the cost

You decide to pay the full price of shipping out of your margins

Increase prices of products slightly to cover partial costs of shipping. This way, you and your customer can split costs

Offer a discount code to certain customers for free shipping. This can also double up as a loyalty/subscription offering
Another way to approach this would be to offer a price cap above which free shipping is provided. This is followed by most medium and large players. This also boosts customer incentivisation.
Tip 3: Leverage real-time carrier rates
One of the ways in which e-commerce merchants can manage shipping queries is to integrate with a logistics aggregator so they can get live updates on shipping rates. With real-time shipping rates, merchants can make an immediate decision on the exact services they require.
Devising the right shipping rates
Shipping costs can vary from merchant to merchant, according to the options they provide to their customers. Once you decide to ship internationally, there are a whole other set of variables that you need to adhere to.
Irrespective of whether you're shipping domestically or internationally, the shipping rates are determined by four factors:
Package size

Package weight

Origin state or country

Destination state or country

Customs and taxes (if applicable)

Insurance (if applicable)
You can also check shipping rates instantly from shipping calculators available on the internet. Some popular Indian shipping businesses are India Post, GATI, Delhivery, DTDC, etc. Here's a small list of popular calculators:
It's also important to keep your profits and margins in mind while calculating your shipping costs. You should strategize your shipping costs right lest you end up losing your entire business costs on it. Make sure to include other costs apart from the actual transportation like packaging, custom costs, credit card fee, etc.
The importance of good packaging
There's no doubt that exceptional packaging has the ability to change the face of your product positioning. A memorable unpacking experience can go a long way in increasing your brand recall. In the age of social media and sharing, memorable packaging can really give your brand that extra push it needs.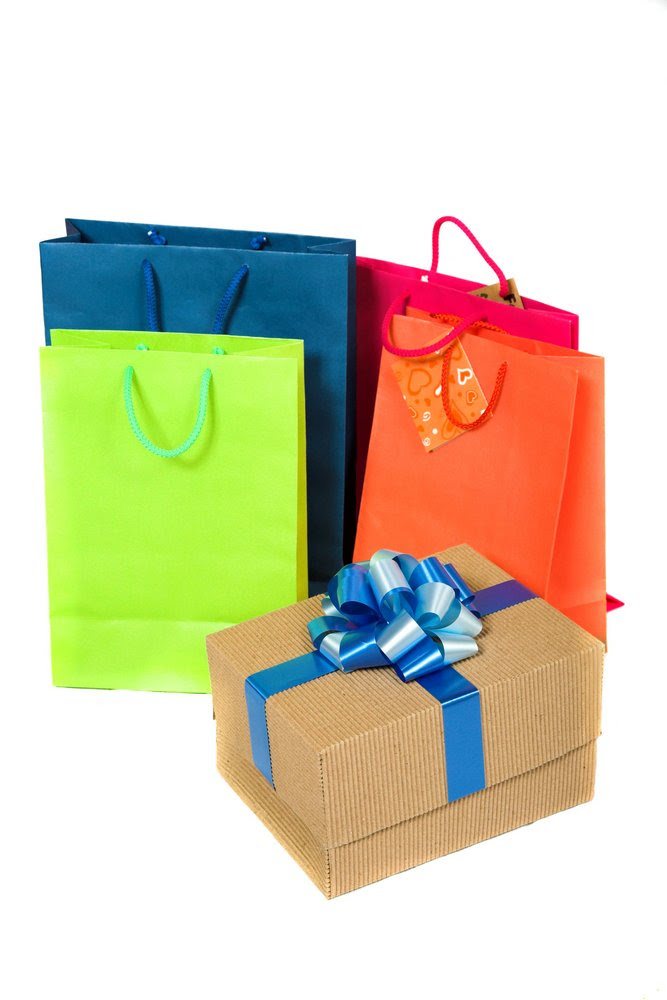 We've saved you the trouble and collated some of the best practices that industry experts utilize. Here you go:
Use the right fit for your packaging
Make sure that both the internal brand packaging and the utility packaging is as tight as possible, reducing weight without compromising the product's integrity. Efficiently reducing the weight also saves on materials and dimensional shipping charges.
Go green for those void-fillers
This generation is extremely environmentally-conscious and appreciates any and all sustainable measures taken by businesses. Materials like wheat straw, bamboo and other counterparts can be used for void-filling. Also, did we mention that going eco-friendly can do wonders to your budget? 
Triple-duty tape, because why not?
We're not exaggerating when we say that tape can sometimes hold together your entire business. Ideally, a triple-duty tape should help you in three aspects: sealing, strengthening, and branding. You can also go the extra mile by adding branded tapes to your packaging. 
This rule especially holds good for e-commerce businesses in the food industry. When you're transporting food or other liquids, you can go in for pouches rather than heavy plastic bottles. The bottles add unnecessary weight, and the cap adds height, creating the need for a taller box with more negative space. When possible, fit smaller items inside of a courier bag rather than a cardboard box.
Provide an unparalleled unboxing experience
As we specified earlier, a great unboxing experience can really alleviate your brand. Make sure to add small notes of personalization to let the customer know the human effort behind it. You can also pack in little surprises and branded trinkets for customers that purchase over a certain cut-off. This can also help you increase brand loyalty. 
Securing your shipment's insurance
We all know how the e-commerce industry can still be fickle, especially when it comes to shipments. There are still a considerable amount of losses incurred during the shipping process and merchants can, in turn, lose a lot more money than they anticipated.
Shipping insurance lightens the losses from shipping and other incurred losses. Here's why your shipments require insurance without fail:
While transporting any item, irrespective of domestic or international shipping, you can get a particular sum as compensation when your goods are lost, stolen or damaged. 
Depending upon your business model, you can choose a shipment coverage plan that enables you to ship hassle-free to any corner of the world.
If any of your packages are stolen or damaged during shipping, you have to deal with the direct loss. 
This sum won't just include the amount of your product, but it will be inclusive of the shipping, packaging, inventory management, and the product cost. Furthermore, you will be solely responsible for paying for this loss. 
When you opt for insurance coverage, you can recover most of this money and avoid any additional costs you will have to bear.
Though giving your shipping responsibilities away to a third-party may be very radical, it can be quite relaxing, too. When you outsource shipping, you automatically bid goodbye to most of your shipping woes in terms of securing your package. 
Safe shipping is a full-time duty and you can be sure to remove the huge burden of safety off your chest when you go with a reliable service provider. 
Customs declarations and forms
When you're shipping your goods outside the country, make sure to keep a note of all the customs procedures between both countries. These procedures are available in the forms of declarations and forms. You can find these forms online, at the respective retail location or at your local post office.
Make sure to keep a checklist of all paperwork you will require in order to fulfil international shipping. All these forms tell the customs officers at the country of import what is in the package, how much it costs, and whether it is a gift or merchandise. The details should be filled out sincerely to avoid being stalled at the customs check.
It's also worth noting that if there are any additional customs fees due when a package reaches its destination, the receiver will be responsible for payment at the time of delivery. 
Hence, it's always a good idea to include this information in your shipping policy page so customers aren't surprised by unexpected fees. 
That ends the list of things you must know/keep in mind when strategizing your company's shipping policies. There are a few other options that can help you automate the above steps over time, according to your requirements.
While we're still on the subject of merchants incurring heavy shipping costs, it's no surprise how much money is lost while handling cancelled orders. Not only does the merchant have to bear the costs of double logistics, but it's also highly likely that he wouldn't be able to resell the returned item.
At Razorpay Thirdwatch, we help businesses reduce their RTO rates and detect impulse purchases and fraudulent orders using AI. With Thirdwatch, you can monitor the authenticity of your orders in real-time and approve or reject orders accordingly.
Interested? Check out how Thirdwatch can help your business here!
In conclusion, there's no doubt that shipping can be complicated and is a challenging aspect while running businesses of all sizes. But, then again, don't go too hard on yourself because there's no hard-and-fast rule to success and efficiency, just trials.
We hope this article helped you consolidate all the requirements you need to curate a shipping strategy that works. We'll see you soon with more interesting topics!