Quora marketing is in vogue and marketers have accepted this! Alike big players Facebook & Google, Quora ads can help you reach your business to masses. People visit Quora each day to ask questions and find insightful answers. By using a powerful strategy and correct targeting, you can use Quora ads to reach out to millions of people and advertise your product/ or service.
Before you dive in deep and understand how to run ads and scale up on Quora, read our blog on Quora marketing for business to understand the basics of Quora.
Wondering why should you choose Quora out of all the available options to market your business? Here's why:
Reach relevant audiences:

Quora has a user base of millions and while you market on Quora, you are reaching a community that is genuinely interested in what you have to say. 

Target larger groups:

Unlike Facebook and Google, Quora has a very niche audience and hence, it makes the possibility of reaching the right masses even higher!

Find high intent readers:

Users on Quora are observed to have high intent of taking action compared to other paid marketing channels. This makes it a strong reason for your business to enter the platform.

Protect your brand:

While Quora has people from all folds, it ensures that the profiles are created basis real identities. Quora's moderation policies makes the ecosystem even safer by skimming through content pieces and profiles.
How to get started with Quora ads?
Just like any other marketing platform, Quora should not be approached with the 'it's all about sales' mindset. The reason is, Quora has users from all sectors and most of these people exist to consume and contribute to the extensive knowledge base. 
Create an ad account on Quora
1. Click on the 'Start Now' button on Quora for business official website
2. You will be prompted to 'Create Your Ad Account' (in 2 simple steps)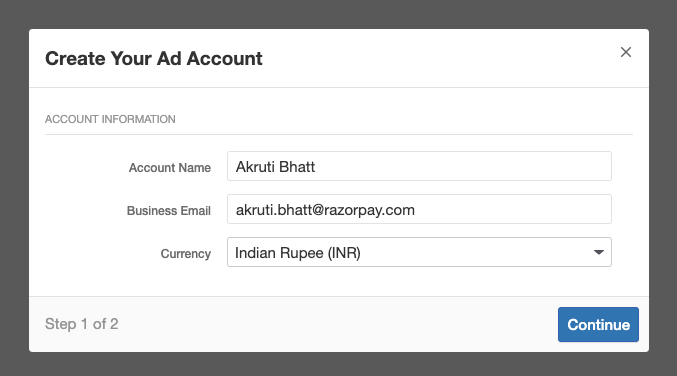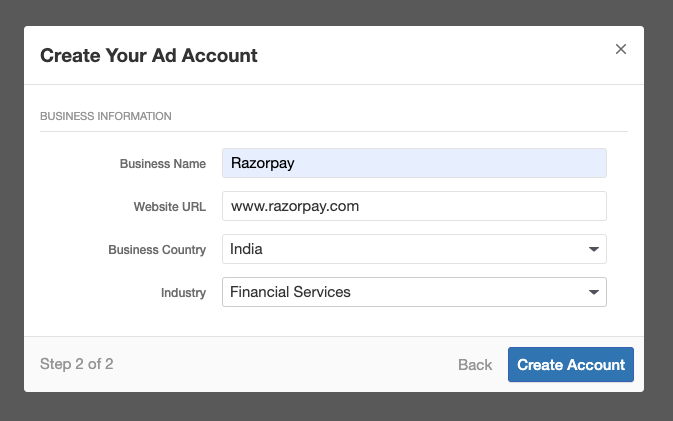 Create an ad on Quora
1. Once you are all set with your Quora ads account, the next step is to create an ad campaign. Click on 'Create Campaign' button

Note: Basis your end goal, you can choose the objective for your Quora ad. Here's a quick guide to assist you at this step:
Conversions:

Choose conversion if you want to send users to your website or a landing page to complete an action

App Installs:

Choose app installs if you want the user to download your mobile application

Traffic:

Choose traffic if you want the user to simply visit your website or a landing page 

Awareness:

Choose awareness if you want your users to see and engage with an answer on Quora 
2. After you picked up the relevant objective, the next step is to fill in other details like budget, tenure etc.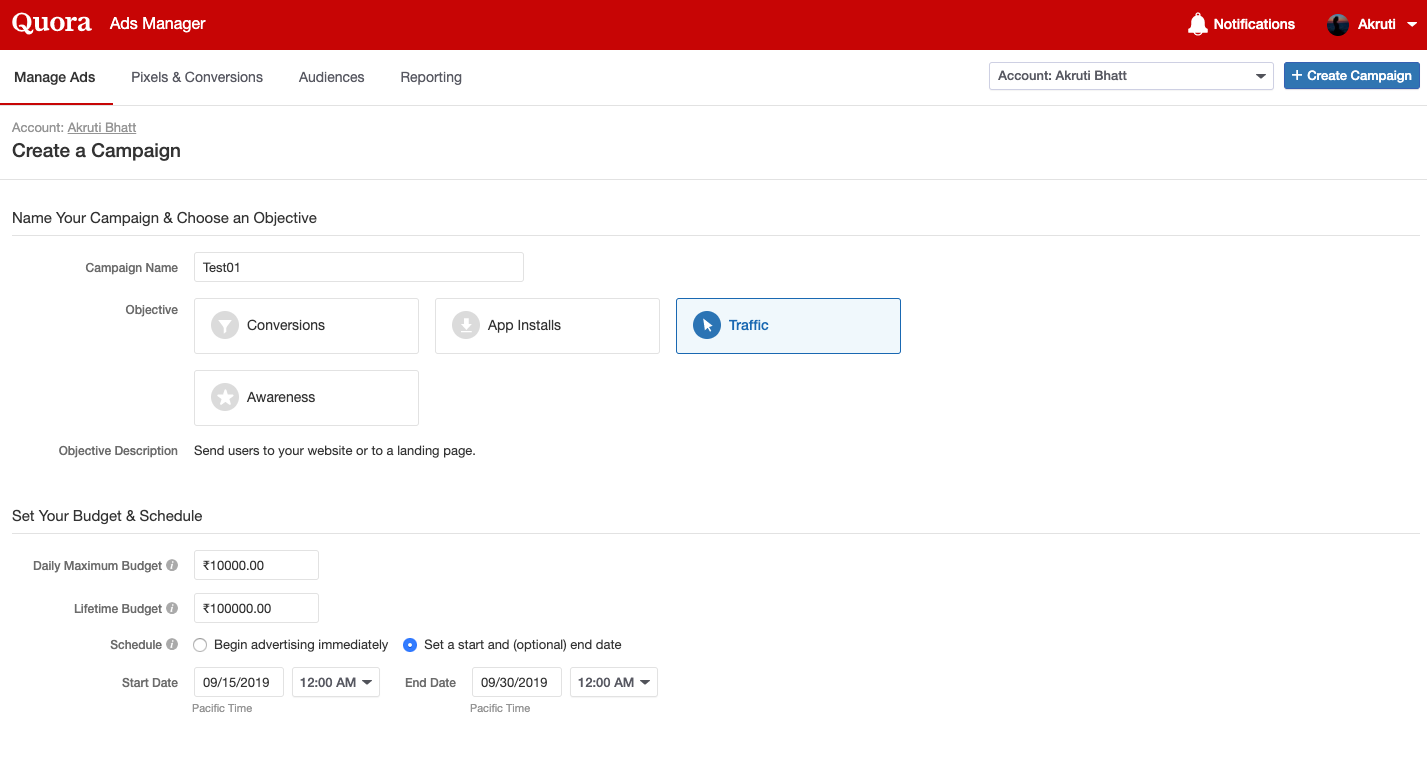 3. Further, you will be asked to create your target audience. You can select an option from 'Primary Targeting' and specify the locations based on your understanding.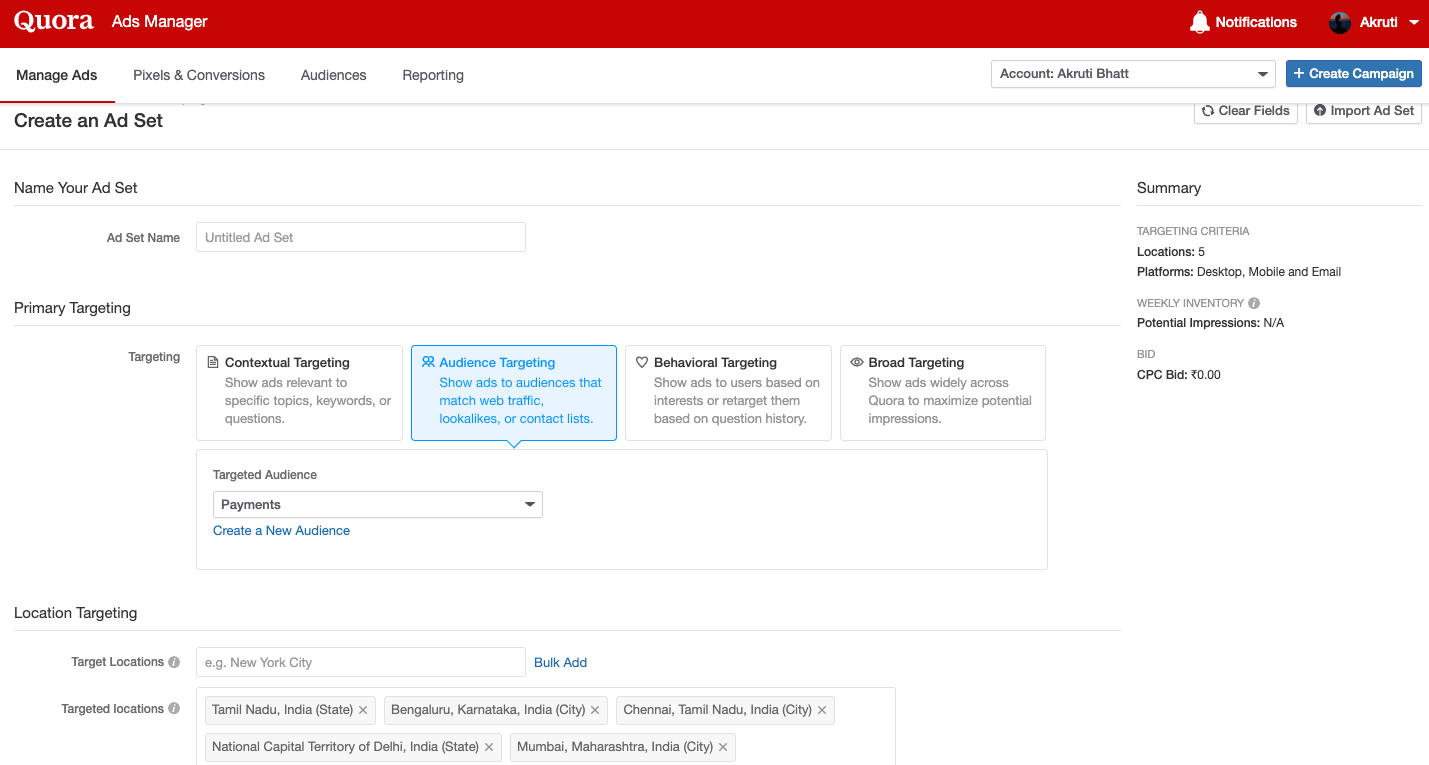 4. You can choose to target an audience on the basis of the device they are using. You can also choose to exclude a set of an audience!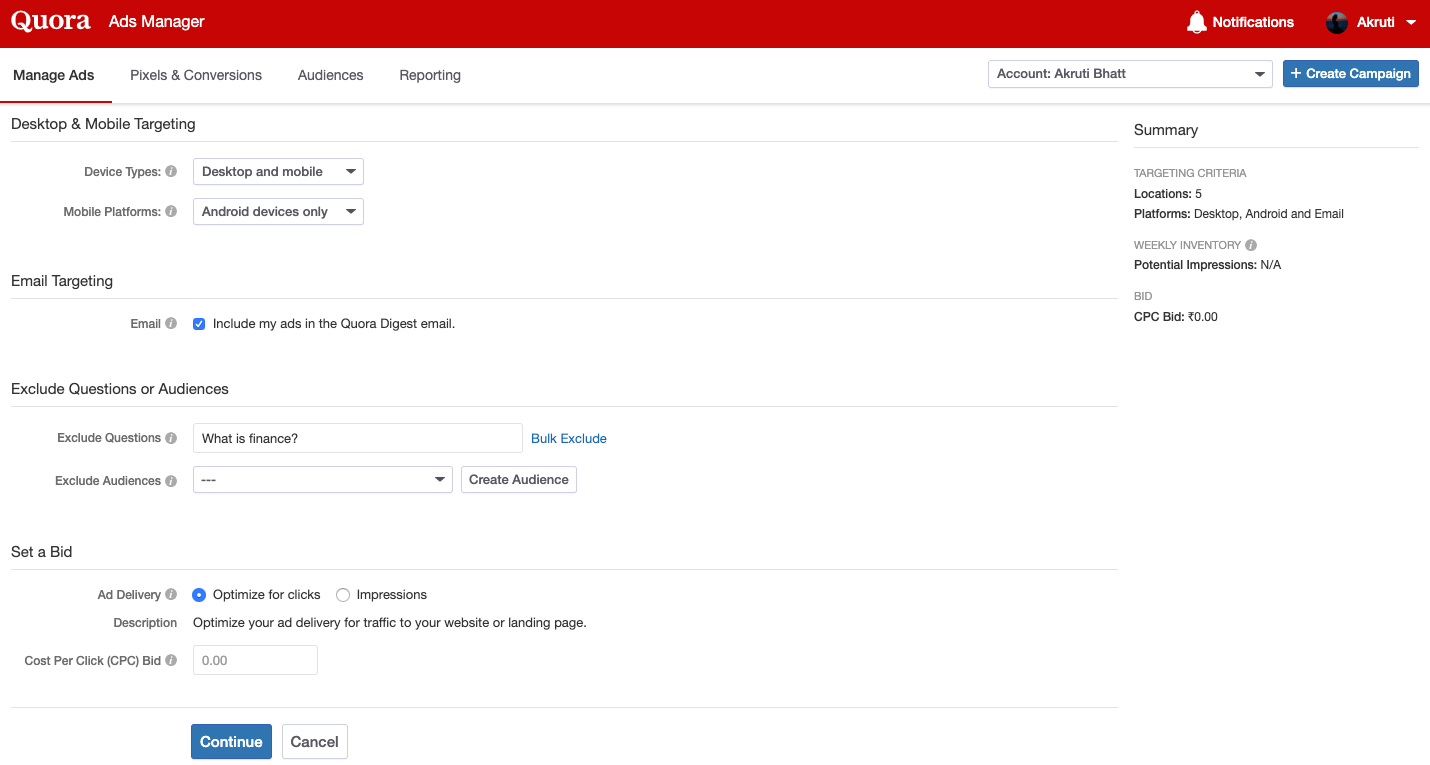 5. After having the basics in place, you will be required to choose the type of ad. You can choose to create an image-based ad or a text-based ad. You also have an option to promote one of your existing answers!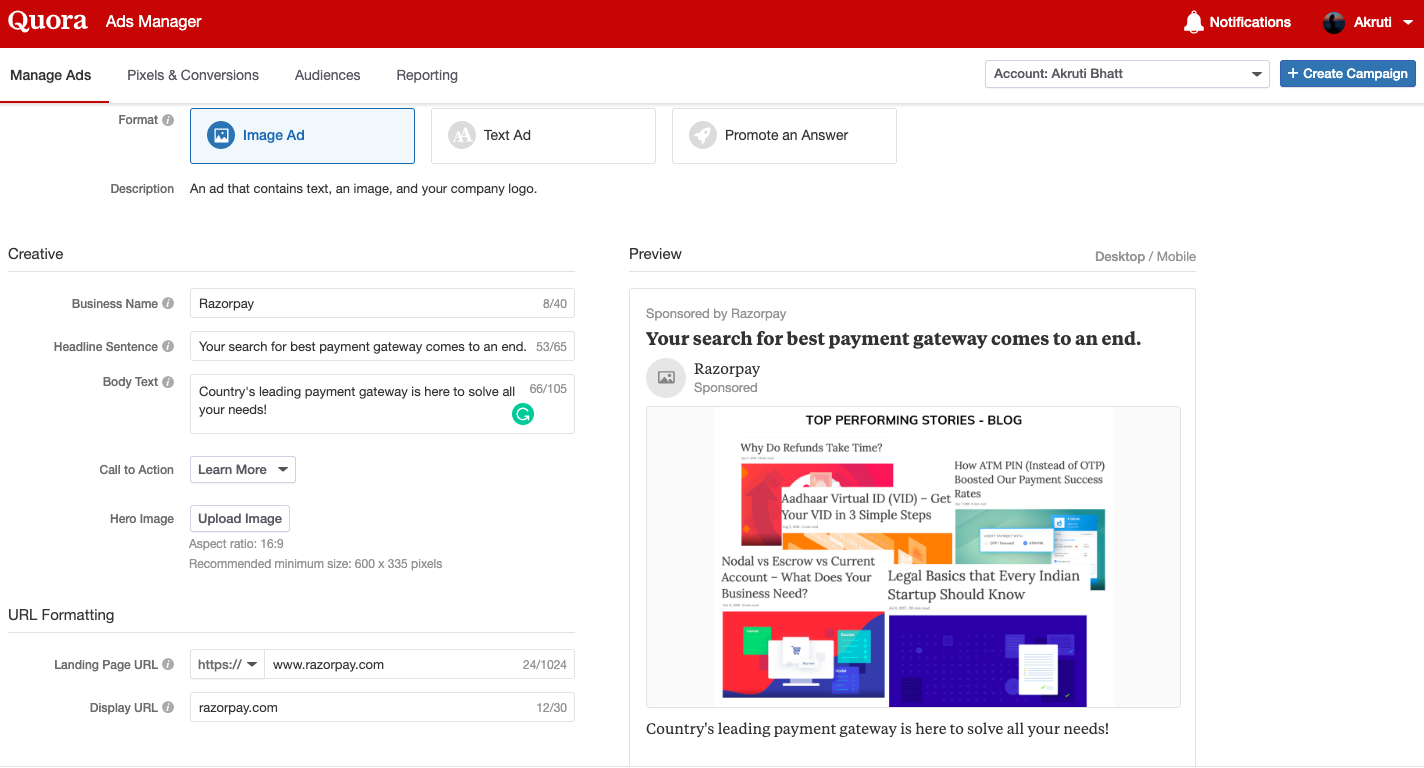 6. There you are! You have successfully created an ad on Quora! 
Tracking & conversions
1. After you have your ads up and running, all you need to do is measure the performance from time to time and keep iterating your actions accordingly.
2. For easy and transparent tracking, Quora asks you to configure your Quora pixel.
3. You can choose to install the pixel manually or to install with a partner.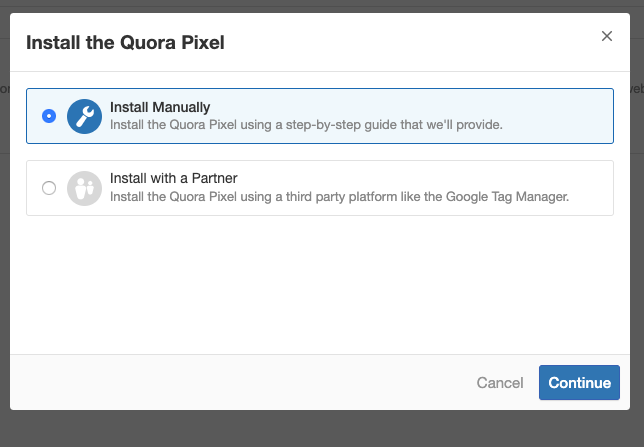 4. Basis your chosen option, you can either choose to copy the script or give your pixel ID.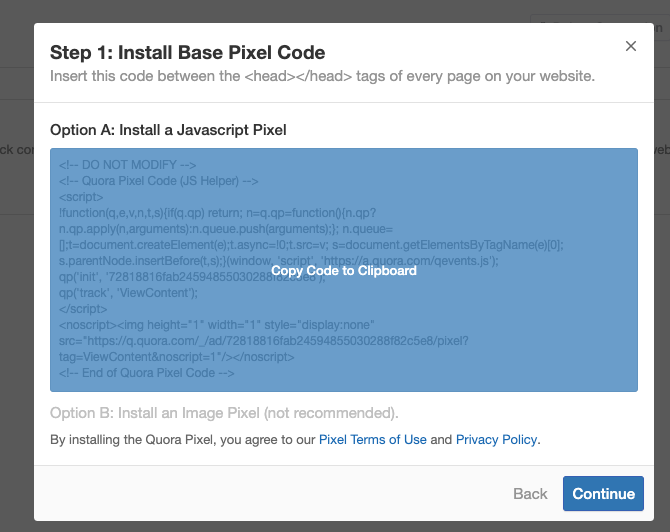 5. Lastly, you will have a consolidated dashboard where you will be able to track all the metrics you essentially need to!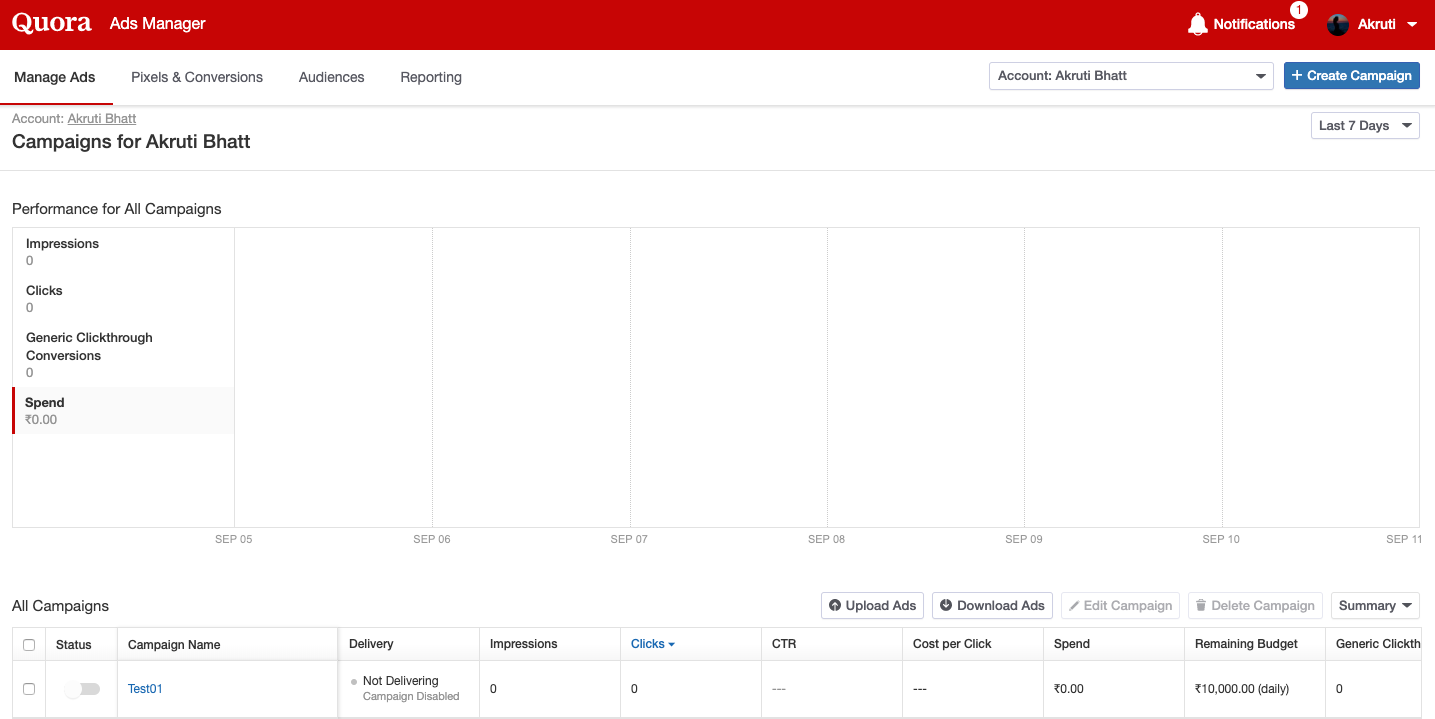 With this, Quora ad platform also offers you to create and download detailed reports!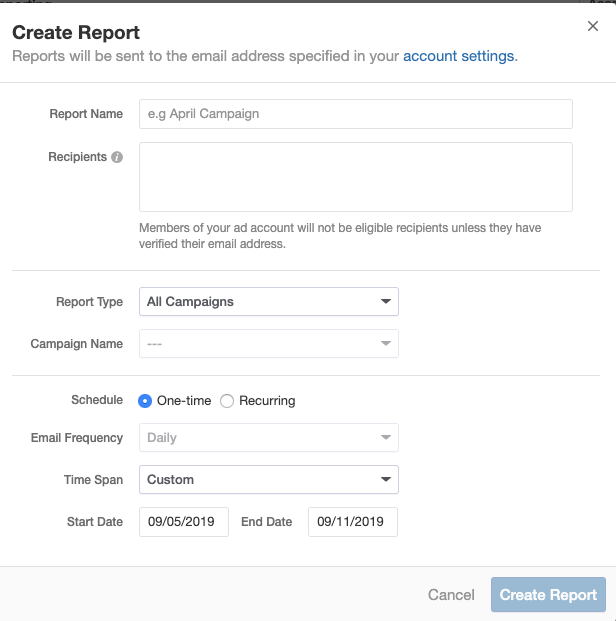 10x your brand awareness and traffic with Quora ads
Quora is one of the best sources of reliable information with experts across diverse industries who are constantly sharing valuable knowledge and experiences. The platform has come a long way from being a Q&A platform to a robust advertising channel. 
Although a little slow in the initial stages, Quora ads are a proven way to accelerate your business growth. With an easy-to-use and simple interface, Quora ads, if targeted well is going to bring in the visibility your business deserves!