Let's start with a disclaimer: Email marketing is not outdated. People open emails. They read the insides. All those emails that companies send you, they aren't spam or promotional content. Infact, 73% of millennials prefer businesses to communicate with them via email.  
The bottom line here is: if used effectively and efficiently, email marketing can prove to be one of the best tools to be on top of your customers' mind. Read this blog to find answers to the most asked questions about email marketing.
How to document your email marketing strategy 
A recent research report suggests that a normal office employee receives almost 121 emails a day. This means that your email has to be really outstanding to make it to the 'open list' of your customer. 
To make your way there, you need to have the best suitable email marketing strategy for yourself from the start. 
Define your audience
Just like what every marketing strategy calls for, email marketing works the best if you have a buyer persona of your audience. 
Note: You can have multiple buyer personas for certain kinds of emails. For example, if you are a fintech company, you will cater to two business types: enterprise and startups. And both of the business verticals need to be communicated with differently. 
Set realistic goals for yourself 
Does it make sense to keep shooting in the dark? No, right. The same goes for email marketing. You cannot keep sending emails without setting a certain benchmark for yourself. Understand the trends of your industry and set goals for yourself, so that you can evaluate if your strategy is working for you.
Plan your frequency and content type
There are multiple ways in which sending an email makes sense. You can send weekly, fortnightly or monthly newsletters. Define the type of content you would like to send. Would it be new product releases, product updates, blog posts, leadership articles or something else? Make sure to have enough content before you kickstart your strategy. 
Measure your results
The key thing to excel at email marketing is to analyse your efforts on a regular basis. Define the key metrics you would like to keep a track of. It can be your open rates, click-through rates, goal accomplished and so on. 
If you see your strategy not working for a long duration, maybe you would like to rework and test your audience's preferences. 
How to build an email list
One of the most difficult parts of starting with email marketing is finding the right set of audience. How do you find this, you ask? The answer is effective content marketing efforts and correct CTA placements! As simple as it sounds, it gets really difficult. 
You can choose to create insightful ebooks, publish industry reports and whitepapers, organise a webinar, build a tool for your audience and so on. Collect leads via these mediums and build a database of these. Since you know this set of audience consumed and showed interest in the kind of content you publish, it is the right approach to send your content to them. 
Pro-tip: Place an effective subscriber box on your official blog. This is one of the components that work the best! 
Experts tips to generate leads for email marketing
Scatter CTAs across your content

Make sure that the content is easy to understand

Under the journey of the user and have a proper targeting in place

Stay up-to-date with your content

Keep the information full of facts 
What are some of the best email marketing tips
Now that you know how to gather the basics to start with email marketing, the next step is to engage with your audience. Remember, one of your primary goals still stays the same: generating more leads. This means each of your emails should be share-worthy for your current reader to get maximum traction. Here are some touchpoints to work on to keep your email marketing strategy unique and lovable:
Copy:

The copy of your email should be simple, short and consistent in terms of tenses. Make sure you do not end up talking about a lot of topics in a single email 

Subject line:

The first thing a reader sees is your subject line. Use actionable and clear language. Keep your subject line in alignment with your copy 

Images:

Insert relevant images, infographics or GIFs to make your email interactive. Optimize all of your images for every device type

CTA:

Call-to-action or CTAs are usually the exit point of your email. Take your customer to a relevant stage and ensure that the CTA stands out from the rest of the email.  

Personalization:

While writing a copy for a mail, think of it as if you are writing to a friend. Address your reader in a familiar tone and do not sound too formal. (Yes, the way businesses talk has changed.)

Mobile-friendliness:

46% of the emails are viewed on a mobile device. Make sure your emails are mobile-optimized and are compatible with all the devices like tablets, iPads etc. 
Should I use emojis in my business emails
The answer is yes! As mentioned above, the way businesses communicate has come a long way. Businesses have moved from the set formal tone to a more informal approach. A report by HubSpot suggests that an email whose subject line carried an emoji accounted for increased open rates for 56% of brands. 
With the change in the audience behaviour and GenZ and millennials accounting for most of the database, it is important for businesses to talk the way they do. 
However, there are instances where businesses have overridden this practice and provided a bad experience to the readers by using en emoji after almost every line. Avoid doing this!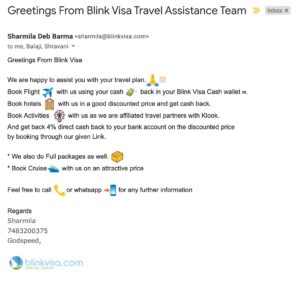 The above-mentioned points answer the most often asked questions by beginners before they start with their email marketing effort. While there are written do's and don'ts for email marketing, the rule of thumb is to always treat each of your readers as human. Keep it all as simple and precise as you can.
You can achieve a lot of your marketing goals if you master the art of effective email marketing! 
Recommended Reads: