Integrate with Standard Web Checkout
Integrate Razorpay Standard Checkout with your website to start accepting payments.
---
You can start accepting payments from customers on your website using the Razorpay Web Standard Checkout.

Razorpay has developed the Standard Checkout method and manages it. You can configure

orders, company logo and also select custom colour based on your convenience.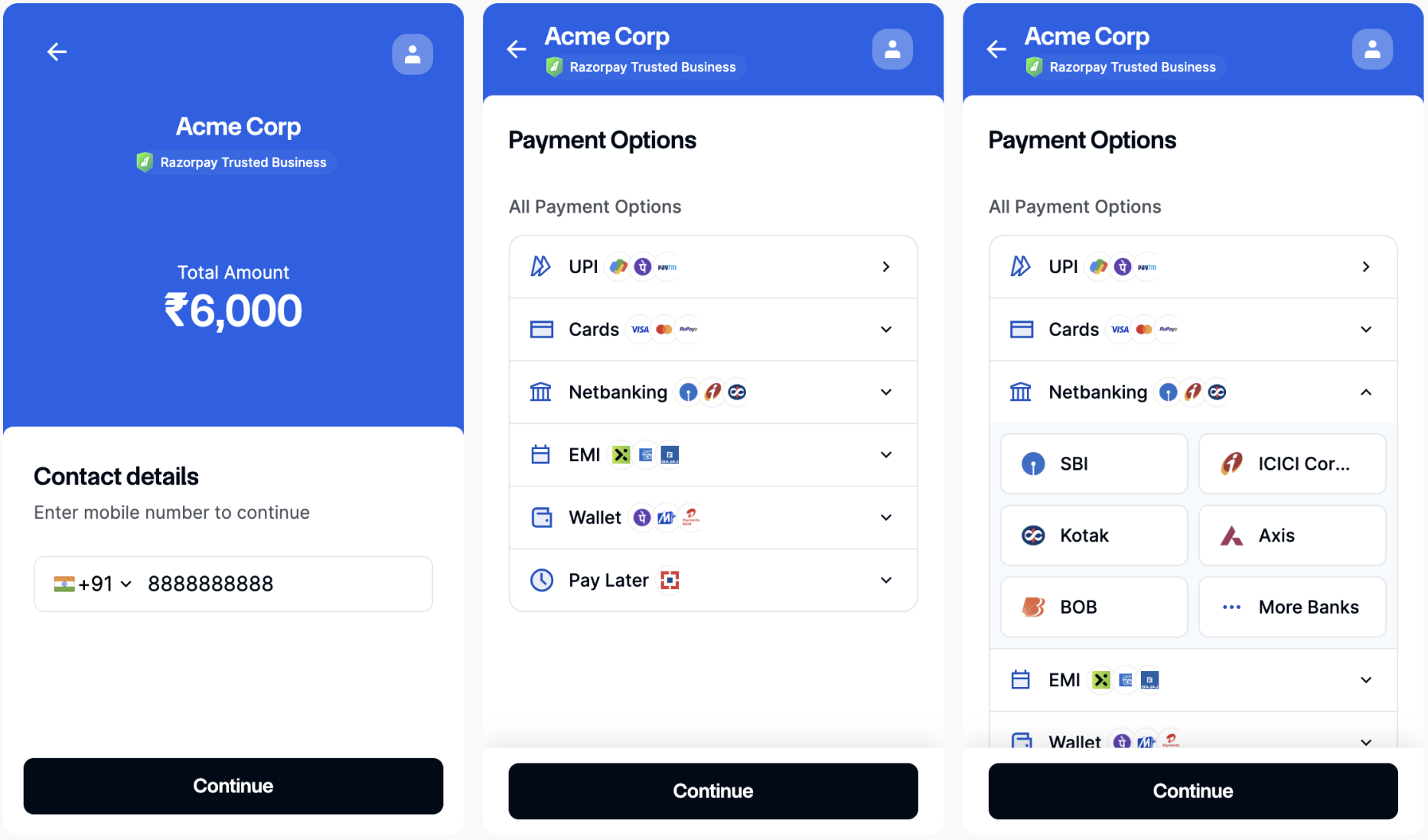 Handy Tips
Razorpay supports these
If you use WordPress, Magento, WooCommerce, Shopify and other ecommerce platforms for your platform, use our
Need a Pay button without doing any integration? Use
Razorpay provides a list of features that helps you build a first-class payments experience with Razorpay Checkout. Know more about
Watch this video to know how to integrate Razorpay Web Standard Checkout on your HTML and JS-based website.
Create a
Log in to the Razorpay Dashboard and
Follow these integration steps: