How often have you been asked to review or write messages and notifications for your applications? Writing or reviewing messages effectively is part of your job if you are a Technical Writer,  UX Writer, Content Writer or Marketing Executive. Different messages appear on user screens, emails/short messages on mobile/WhatsApp and social media platforms, and the purpose of each message is specific. So, you must be mindful of various factors when writing these messages.
But, before we talk about messages, it is important to understand why messages are important. We at Razorpay are encouraged to ask why we are doing it before we start doing it. The logic is simple – if we are convinced it is essential, we give our best! So, let's evaluate.
Why Messaging is Important
Messages are the way to communicate with your users.
Tell them about your product or service:

You must have received promotional messages from various companies about a sale, discounts, or a new launch. These messages drive curiosity, awareness, and engagement and help increase sales.

Tell them – what to do and how to do things using your product or service.

On-screen instructions to perform actions on a website or mobile app, email communications or WhatsApp messages about how to do certain things. For example, how to set your ATM pin for your Credit Card using Netbanking.

Assure your users.

The in-app pop-up messages or notifications sent on your email, phone number or WhatsApp informing you about the success/failure of an action, help you understand the outcome and what is expected from you. For example, a confirmation message on your screen after you successfully place an order on Amazon. Or a message from your bank about a failed payment transaction assuring you of a refund if your money got debited. All of these assure the users and help in building trust.
Influence of Social Media
Messaging has become more critical with the introduction of Social Media in our lives. Communication with users has become two-way. Brands use Social Media posts to announce new launches, products, services, discounts and achievements. Users like, comment and re-share these posts. Users can also reach out to the brands directly. They can now share their thoughts, feedback, frustration, and happiness with the organisations. Brands must be prompt, accurate and careful while responding to these messages. A well-crafted message could win you accolades, but if you miss the point- be ready for bricks and bats!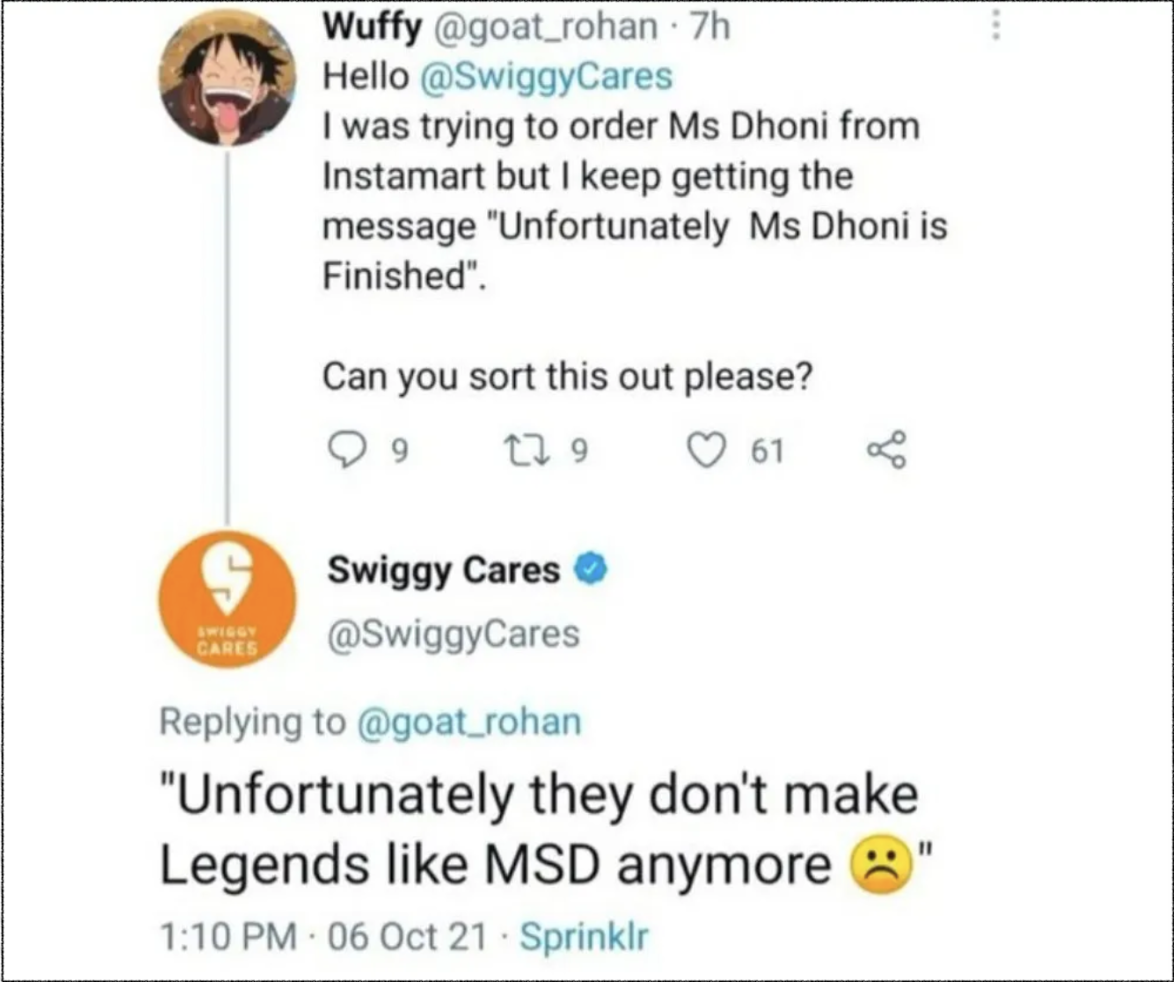 So now we are convinced that messaging is important and must be done right. Let us start by understanding the different types of messages and notifications that need to be written.
Types of Messages and Notifications
Success/Failure Messages
Registering for a website or creating an account, making a payment or filing your Income Tax returns – you receive a confirmation notification on your screen, indicating your actions' success or failure. These messages are critical as they help the user understand the outcome of the action.
Error and Validation Messages
Trying to upload an attachment?  "The file you are trying to attach either exceeds the size limit or does not match the format that the platform supports!" A typical validation message pops up.
You see validation messages when trying to fill a form, and a few mandatory fields are not filled or contain unsupported special characters. These messages help the users understand what went wrong and guide them to make the corrections.
Messages on Decision Modals
The  Decision Modals are those dialogue boxes where you must choose between two or more actions. Based on what you choose, the next page appears on your screen.
Push Notifications
Your mailbox must be filled with email notifications about a new order placed on Swiggy, a utility bill paid, a credit card statement, a failed net banking attempt and many more. These are automated messages sent by systems whenever an event occurs.
SMS
SMS messages are sent to your mobile numbers. These are similar to email notifications and triggered on an event but crisper. The SMS messages must be short, as each has a character limit.
SMS messages are beneficial for sending messages that require quick action from users—for example, OTP, notifications about account debit or a user login from an unidentified device.
WhatsApp Messages
Businesses use WhatsApp Business to send out quick notifications similar to SMS messages. WhatsApp messages can be longer as they don't have a character limit like SMS messages. WhatsApp messages are often used for promotional purposes and other communications like reminding about a bill payment date or asking for user feedback.
Promotional Messages
These are the messages you receive via emails, SMS or WhatsApp messages about a new promotion, offer, product or service or to encourage users to buy more products or avail of more services.
Social Media Messages
The brands post Social Media messages using their social media handle, announcing a new product or service, the latest offers, heavy discounts or achievements.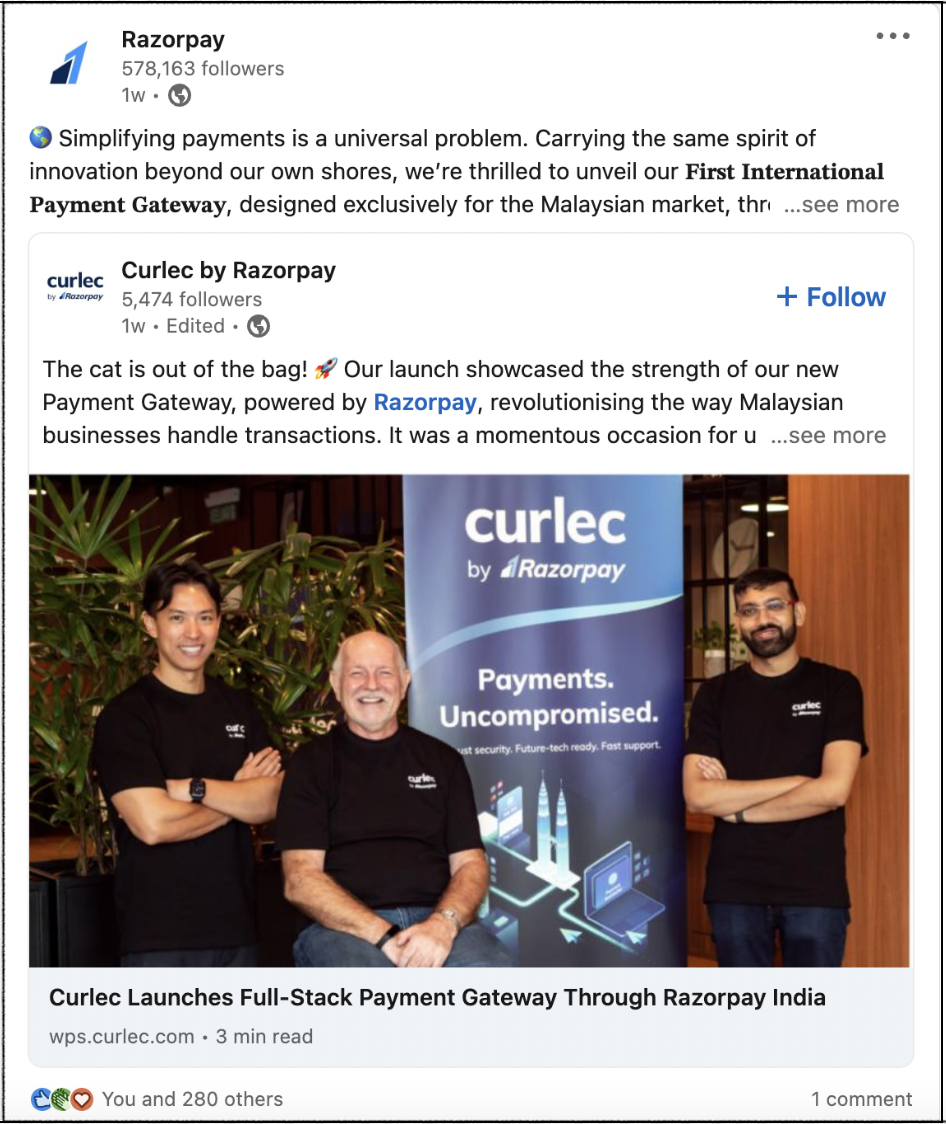 Organisations use social media messages to send out a social message to strike a chord with more people.  The interesting point about social media messages is that it offers two-way communication. Users can like, comment, and re-share the posts. Users can also directly communicate with brands on the Social Media platform.
Now that we understand the various types of messages let's see how to write effective messages so that our message is not lost.
How to Write Effective Messages
Before You Start Writing
Understand the Audience
When writing a message, it is crucial to know whom you are writing for and what kind of message it is. For example, if you are writing for a naive user, be direct and clear about the message and if any action is expected from them. Check our blog on Audience Research here.
Understand the Purpose
What is the intention of the message? For example, your tone can be informal when writing a promotional message. Add some fun elements such as emojis, gifs or pictures in your content to make your message more engaging.
On the other hand, if your message is about, say, a possible cyber attack on a user account, be sensitive about the matter, caution the user and add what they should do as the next steps.
Understand the User Journey
Be conscious of where the user is in their user journey. Say, a user has created an account. The tone of the message should be welcoming and congratulatory. On the contrary, say a user deletes their account, the message could express sadness about losing a valuable user and how they could return.
Understand the Medium
Based on the medium – email, SMS or WhatsApp, decide how long the message should be and what elements to use as part of your content. For example, email communications can be longer with graphics, while SMS messages must be short and on point.
Write Your Message
Once you have understood your audience, purpose, medium and user journey of your audience, you must consider the following points to write effective messages:
Content is King
The message should have helpful information. For example, if you are writing error messages, you should say what the error is, the possible cause, and what the user needs to do to fix the error.
Language – Keep it Easy
The language should be easy to understand. The messages on pop-up boxes should be clear and to the point. The users take a fraction of a second to decide and click an option. Use proper icons and colours to indicate critical actions. Talk to your UX expert to decide on the colours, placement, icons and other factors to ensure your users understand the message well before making a decision.
Tone – Industry, Brand Image and User Journey
The tone of the messages depends upon several factors, such as the industry, your brand image and where your user is in the user journey.
Make Your Content Engaging
Use images, emojis, videos, or gifs to connect with your users. The use of high-resolution graphics, memes and funny emojis, and a tinge of humour have proven to be effective in keeping the readers interested.
With companies increasing their presence on social media, support executives, techies, and marketers ensure they leave no stone unturned to create a positive brand image.
Final Words
Messaging is essential to designing a product or service and creating a powerful brand image. Whatever the medium is, the message must be prompt, accurate, straightforward, and aesthetically designed. Getting your message right is crucial for your sales, gaining customer love and trust, and your organisation's brand and reputation. You have to get it right, always!