White papers are of the utmost importance to B2B (Business to Business) vendors. When you're selling expensive, complex, or new products to clients, a white paper helps you generate leads and create a protracted sales round. 
The fact that you're here proves you understand its importance. Keep reading this article to stand out from your competitors! We've curated expert-recommended ways to professionally write and format a white paper. 
Let's start by understanding the meaning of the term.  
What is a White Paper? 
A white paper is essentially a comprehensive and reliable document (ordinarily found on your brand/business' website) that intends to showcase your expertise and communicate the following to your audience: 
In-depth and research-based information regarding the seminal founding philosophy of your business

The value provided by your product, service, or technology

The primary issues that you intend to deal with and how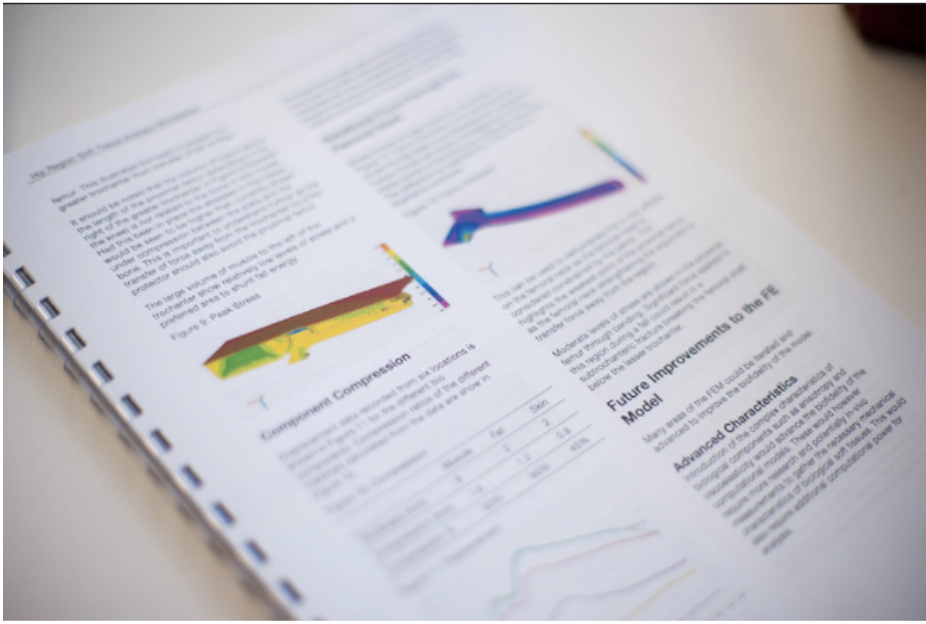 It is important to remember that a white paper is not a commercial endorsement or a sales-generating technique. It aims to gain a level of trust with your audience by educating them about the field within which your business operates, providing facts and visual data for a better understanding, and ultimately building a level of credibility around your business that will help them decide in favor of your product.
Here's what you want to keep in mind while writing your white paper:
White Paper v/s Case Study
Do not confuse a white paper with a case study. A case study highlights proven solutions (tried and tested) to a particular problem based on real-life experimentation and trial & error. Contrarily, a white paper offers 'possible' solutions to a given problem by focusing not on experimental observations but theoretical and academic know-how in the field.
Pick a topic to which your audience can relate. There are two routes you can take. Write a "backgrounder," i.e., a paper that analyzes and highlights the benefits of your product/service, or a "problem-solution based" paper, i.e., one that provides a probable business solution to an existing issue in the market. 
Correctly identify the audience
This is arguably the most crucial part of the process. You must know who your clientele is and which gap in the market you're aiming to fill. This will not only help you target your audience better via online ads but also enable you to formulate a more effective white paper.
If your target market involves groups of people likely well-versed in the field in which you specialize, it makes greater sense for you to use heavily technical meticulous language. This is because, in such cases, you want to give your audience information that they may not already have.
If your target market involves groups of people not very likely to be familiar with the field of your business or you are exploring a previously unexplored sector, you may choose simpler language, such that you can simply and easily explain to your audience exactly what you do.
Structure of a white paper
Include a cover page, title, and abstract
It is always advisable to begin your white paper with an engaging cover page—one that pulls your audience in and includes a clear title that explains exactly what your paper is about. Visuals may also be included on the cover page if they align with your brand image.
Including an abstract is important, as it gives the readers a coherent summary of what to expect in the paper. Moreover, it gives them an idea of what your product is about, even if they do not read the full paper. They may then choose to recommend it to someone else who might be interested in the topic.  
The body
The body is the most important content portion of your white paper. You want to ensure that every point you make is backed by thorough research and data. At the same time, you want to remain succinct and to the point. Make sure your paper is not too wordy because, in today's day and age of limited attention spans, you still have to hold your audience's interest.
If it is an untapped market, you want your paper to suggest that you are the most competent and credible figure in your field. If it is an existing but competitive market, you want to make it clear to your audience what exactly it is that makes you better than your incumbents, i.e., what solutions are you proposing, and why are those the most effective?
Infographics
Adding infographics in the body/research-heavy section of your paper is a good idea. Considering white papers are lengthy and meticulous compared to other forms of business communication, a visual and eye-catching summarized representation of your data might be extremely helpful to your reader. It will help them tie it all together and serve as a reference piece for future needs.
Visual presentation
Since a white paper is not exactly a blog-like device, and neither is it an academic paper, you may choose to implement certain visual techniques to draw your audience in. You can highlight important words or phrases in bold or italics. You can create maps or graphs to present your research in a more concise yet appealing manner.
Use colors that align with your brand image, values, and aesthetic. Each color has a different tone and mood; keep that in mind before implementing. Your layout must be friendly to all types of gadgets, from laptops to tablets to phones.
References 
Take a look at several existing white papers of businesses, preferably those in your field or related fields. This will give you a definite idea of what to do and what not to do. One of the most notable white papers in history is the Bitcoin white paper published by Satoshi Nakamoto in 2008. 
Lead generation idea
One such commonly used practice is asking the reader to fill out a form before they can read the paper. The form would include questions regarding the reader's name, age, profession, the field of interest, etc. This could perhaps help you receive information that will be useful to you in the future.
Grow your business via social media and physical media
One of the best (and cheapest) ways to publicize your white paper and grow your business would be via online ads. Organic posts via Facebook, Twitter, Instagram, and LinkedIn, showcasing your business. 
Paid ads via Facebook and Google targeted to catch the attention of your exact audience are useful. Add a catchy CTA that leads the viewer to click on the link and takes them directly to the white paper section of your website.
Suggested read: How to write the perfect CTA
Even physical media is a good option to advertise your white paper. Create a list of the top 30-50 most influential figures in your field, and mail them your white paper. When it comes to marketing, a physical copy has its advantages.
First, it is easier to read/highlight, and second, a website link, tab, or post may get lost in the copious amounts of information we consume online daily. A physical piece of your business is likely to impact the reader and stay in their minds longer.
All in all, your goal is to establish yourself as the authority and a credible, trustworthy figure that your audience can rely on for the best possible product or market solutions.
In simple terms, you want to sound like you know what you're talking about, and your business is the one-stop-shop for your target market.