The Bharat Interface for Money (BHIM) app was launched in 2016 by Prime Minister Narendra Modi and has seen over 36 million downloads since then. 102 banks across India have partnered with this app in order to facilitate Unified Payments Interface (UPI) services.
This app offers the following services for individual customers:
Transfer money to their friends or family members without incurring any additional costs
Scan QR codes at shops and pay for their purchases accordingly
Pay vendors online using UPI transactions by selecting the 'Pay By UPI' option while checking out
Monitor their transaction histories
Similarly, BHIM offers business-specific features to vendors such as:
Receive payments straight in their bank accounts
Generate QR codes and display them in their stores to facilitate scan-and-pay options. QR codes can also be sent digitally to enable payments
Before you make your first transaction using the BHIM App, there are certain transaction limits that you must keep in mind. These are:
You cannot initiate over 20 transactions within a time slot of 24 hours-
Single transactions cannot exceed their daily threshold limit, which is Rs 20,000
Within 24 hours, the cumulative value of your transactions cannot go over Rs 40,000
Additionally, it is important to note that BHIM does not charge any transaction fees. It also supports various payment modes.
| | | | | |
| --- | --- | --- | --- | --- |
| Payment mode | QR code | IFSC code | Virtual Payment Address | Bank account number |
| BHIM support | Yes | Yes | Yes | Yes |
Transferring money using BHIM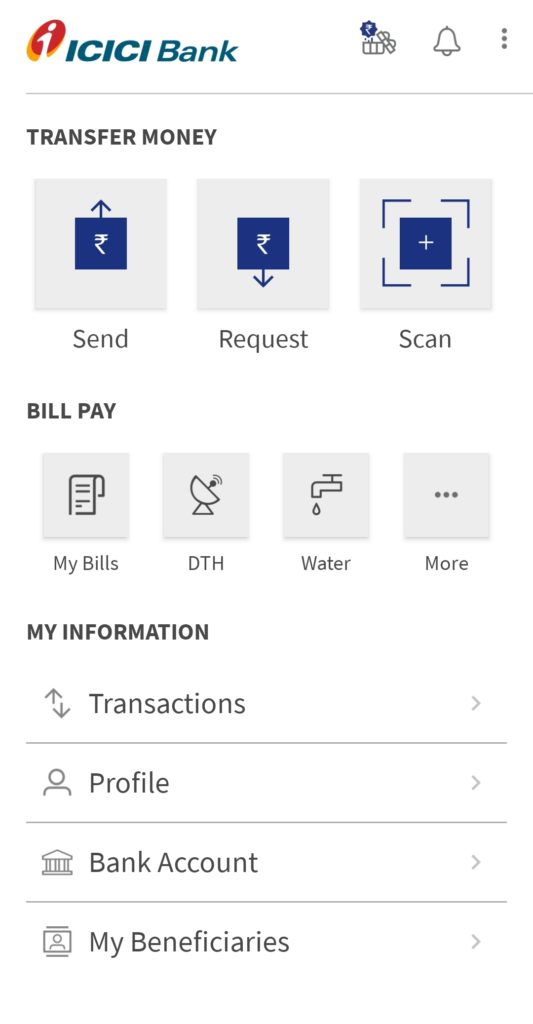 BHIM allows users to transfer money by using 4 different methods. These include using their Virtual Payments Address (VPA), IFSC code or bank account number, registered mobile number and by scanning QR codes. In order to send money via any of these methods, you must first log in by using your 4 digit code.
Pay via VPA or mobile number
Once you are logged in, you must select the 'Send Money' option by clicking on it. This will open a space where you can enter the receiver's details. You can enter the person's VPA or mobile number. The app will then show you details regarding the payee so that you can verify that you are sending money to the right person. Add the amount you wish to transfer and click on the 'Pay' button. You must then authenticate the payment by entering your PIN.
Pay via IFSC code or bank account number
If you wish to pay by using the IFSC code and bank number, click on the three dots you see on the top-right corner of the screen. This will present the option to pay by this method. Enter the receiver's IFSC code and bank account number in order to verify the payment.  Add the amount you wish to transfer and then click on the 'Pay' button. You must then authenticate the payment by entering your PIN.
Pay via QR code
Finally, you can also conduct a transaction by using the QR code of the person you wish to send the money to. Select the 'Scan and Pay' option from the payment modes. This will open your phone's camera so that it can scan the QR code displayed at a store or a person's cell phone. Once the app scans the code, it will ask you to enter the amount you wish to transfer. Click the 'Pay' button and use your PIN to authenticate the transaction.
The person who is meant to receive the money will be notified by the app.
Receiving money using BHIM
As a vendor or an individual, you can request for money in three ways – VPA, QR code or your registered number. Of course, you must be logged in to initiate any requests. Once you have logged in, you must select the 'Receive Money' option. Enter the payer's VPA or registered number and verify their specific details. You can then enter the amount of money you need to be transferred, along with comments. Similarly, you can generate a QR code and share it with the right person to initiate the request.
For businesses, this form of requesting payments is quite basic. While it may suit smaller vendors to send simple requests, businesses with a larger client base may require a more sophisticated approach. Generating an invoice is the most professional way to initiate a payment process with a client. Automating the process with regular clients for monthly payments can make the process even more efficient.
Conducting offline transactions using BHIM
The BHIM App also offers an offline mode for users who do not have smartphones or regular internet access. Using this offline version is quite simple. Users must dial *99# to reach the landing site and then follow the instructions that they receive via SMS. By replying to the SMS, they can initiate the transactions they wish to fulfill.
Conclusion
The BHIM App offers simplicity at its best. Users can send or receive payments in a few short steps. There are no elaborate processes, just simple selections, and verifications. Transaction histories can help users determine whether payments have been made, making it easier to solve disputes, if any. Moreover, the app comes with a detailed FAQs section to help users navigate their way through payments and answer any queries that they may have.