Integrations? Complex and time-consuming. Ask a developer. Yes, integrations can be frustrating.
Nobody Wants to Read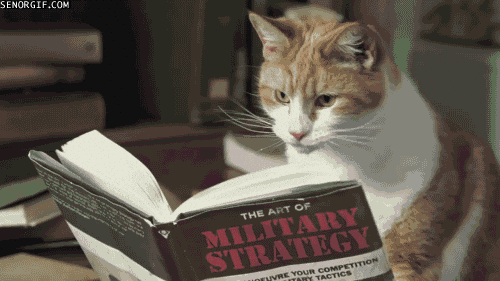 We cracked it using Integration Videos
We wanted to help the developers have seamless integration without raising support tickets, waiting for the integration teams to connect back to them, and solving their queries over long calls. We also wanted to reduce the vast volume of integration tickets that were increasingly challenging with more and more merchants signing up for Razorpay.
We realised that although we have integrations documented, they are long, complex, and tedious. 
What could we do to keep the developers engaged and interested in the complex integration processes?
We interviewed a few developers from the merchants' side and understood what information they look for while doing integrations and can make it engaging. Most of the developers wanted videos, which explained the process end-to-end. We said, "Yes, Boss!".
Creating integration videos
Creating the integration videos was quite complex. It involved participation and involvement with multiple teams, identifying the best video creation tool, multi-step video creation process, and rigorous review cycles.
Collaboration and planning:

The Integrations team collaborated with the Razorpay Technical Writing team and came up with a plan to create integration videos. We identified SMEs and reviewers who would support the Technical Writing team in making these videos.

Identifying the best tool:

The Technical Writing team then evaluated a few video creation tools such as Adobe Captivate, Filmora,  Final Cut Pro, Animaker, and finalised Techsmith Camtasia as the best fit for our use case.

Video creation process:

This is a multi-step process.

Setting up the environment for simulation:

Installing all the required applications, tools, and packages to simulate the integration process. This was different for each video

Storyboarding:

Creating a story for presenting the video

Screen Recording:

Recording the process step-by-step

Adding Captions:

Adding captions and text slides

Writing Script:

Writing the script for the voice-over

Voice Recording

: Voice recording of the script required multiple takes and fine-tuning to eliminate the background noise

Reviews:

Multiple reviews by the integration engineer, SME, and editor ensured content accuracy.

After rigorous technical reviews, video quality checks, multiple iterations, blockers, and a few hiccups, we published 3 videos in 6 weeks!
Improved developer experience and reduced tickets
The results were overwhelming. The integrations team reported a reduction in integration tickets by more than 50%!
With our first 3 integration videos, we recorded a decrease in integration tickets by more than 50%! We created more videos and received similar results. We were elated to hear that the developers super-liked our efforts.
Example: 
Integrating Razorpay with React Native Android App 
https://www.youtube.com/watch?v=TCRHqz4Hh5Q
Published on 16 December 2020, received more than 8K views, and developers love it!

Integrating Razorpay on Flutter App
https://www.youtube.com/watch?v=pakLL37M6KI
Published on 16 December 2020, this received around 14K  views, and developers are finding it helpful.

Integrating Razorpay on HTML and JS Websites
Published on 11 June 2021, received more than 33K views.

We started publishing videos faster with improved processes, techniques, and better expertise. We posted the set of entire integration videos – 29 of them by December 2022. It was a year-long project where the team had to, at times, shift focus to other important tasks and put video creation on hold, but we did not stop!
http://https://giphy.com/gifs/snl-saturday-night-live-season-46-Sculsk7YRnRpvMZrR3
What next?
We found impressive results with the integration videos. But now, we also must ensure that the videos are up-to-date. With the pace at which technologies and products change, we should be up on our toes. We are ready to bring the next version of the videos, crisper, better coverage of the process, and more engaging.
Our Learnings
When in doubt, talk to the users and find out what they want.

Never shy away from taking up complex tasks. 

Collaboration and planning make complex tasks easy.

Take smaller steps, measure, and spread your wings.

Track, be up-to-date.
Check our integration videos today!
Integration Videos Playlist: https://www.youtube.com/playlist?list=PLQWuy5G1gIOoSr5Lo1Y12dXB8JbPOvfVR