A small business loan is provided to Small and Medium Businesses to cater to urgent business needs. With minimal documentation and easy eligibility, small business loans are the easiest kind of business loan to get.
Understanding whether your business needs and is eligible for a small business loan is very important, especially in the early stages of growth.
Let's first understand what makes a small business loan different from other kinds of business loans.
What is a Small Business?
A small business is an independently owned and operated business with fewer than 500 employees. Small businesses are typically privately owned, operate on a smaller scale, and are owned by an individual, partnership, or family.
Small businesses provide goods and services for their communities and often have a more personalised approach to customer service.
What is a Small Business Loan?
Loans are notoriously difficult to get. Since business loans are of very large amounts, they are too risky to give out without extensive checking and verification.
Banks and financial institutions that lend to businesses always conduct credit checks and risk assessments before agreeing to lend.
This is a difficult obstacle for a small business to overcome. Small businesses are very risky in nature since they bring in little to no revenue and may not have enough assets to secure the loan.
For these reasons and more, banks were hesitant to lend to small businesses. As a result of this hesitance, starting a business was reserved only for people who were already wealthy or had powerful contacts in finance.
The government and banks of India recognised the need for a quick and easy source of funding, hoping that this would encourage eager entrepreneurs.
The small business loan was created for the sole purpose of ensuring that small businesses and start-ups are able to secure funding easily and quickly.

Read more about small business ideas! 
Why do Small Businesses Need Loans?
After securing initial funding, why would a founder need more money?
Especially if the business is bringing in a consistent stream of revenue – there seems to be little reason to consider loaning money from a bank. After all, loans are risky and complicated!
People also seem to associate taking out a loan with financial hardship. That is not the case for businesses. In fact, most small business loans and term loans are only given to businesses that have strong potential to grow! No lender will give out such big amounts of money to a business that cannot repay.
Here are 6 reasons why small business loans are good for your business.
1. Hire the Best Talent
Even the best business growth strategies can fail without a solid team to execute them.
Hiring the best talent in the field is very important… and requires good funding. Limited funding can cause founders to shy away from hiring the best of the best, and settle for mediocre talent, which will only result in mediocre growth!
Take out a small business loan in the initial stages of business and secure the cream of the crop so your company enjoys the best success. Whether that means experienced, well-versed veterans of the field or fresh-faced graduates of the best colleges in the country, you can make sure your business is managed and run by the best minds.
2. Manage Inventory
Inventory management, especially for a company that sells products, is crucial to the company's success. If your company holds too much stock on its shelves or in the warehouse, it can become outdated and get stuck with inventory that can't be sold. If it has too little inventory, then it is risking the loss of stock and customer goodwill.
Either problem will cost you money. This is where an inventory management system comes into play. However, the basic problem for most SMEs is they think that they cannot justify the cost. Inventory management systems seem just too expensive.
Hence, it is wise to take on a loan to finance the building of your inventory management system.  By investing in an inventory management system, you can have the right products in the right quantity and avoid products being out of stock and funds being tied up in excess stock.
Also read: Best Inventory Management Techniques You Need to Know
3. Buy the Latest Equipment
Good equipment is fundamental to the operation of any business. Having up-to-date equipment will give your business the best chance to increase productivity and revenue. It will also make you more asset-rich in your industry.
Also, your business equipment can be classified as a capital asset, and a deduction can be claimed under the Income Tax Act, 1961, which shall be debited to the profit and loss account of the company till the life of the capital asset becomes zero.
While buying the latest equipment may seem to be heavy on your pocket at first, it is indeed an excellent investment with significant ROI for your small business.
If you don't have capital in hand, it may be wise for you to consider a small business loan to invest in equipment to maintain or grow operations.
4. Promote and Advertise
Studies reveal that SMEs in India reduced mass media ad spending by over 35% and digital spending by 25% in 2020 due to the global pandemic.
During economic downturns, you may also be tempted to cut back on advertising and promotion to save money. However, this can be the exact opposite of what you need to do to survive in the marketplace.
Advertising and promotion share the common goal of driving demand for goods and services. They help businesses:
➡️establish themselves in the market as viable brands.
➡️targeted advertising and promotional campaigns can show the existing customers you have even more to offer, thus increasing their spending and your business's revenue.
➡️expose you to new secondary markets that add revenue and possibilities for your development.
Hence, taking a small business loan for advertisements and promotions can lead to potentially transformative returns, ultimately helping you attract new customers and sell more products and services to existing customers.
5. Business Expansion
After securing a foundational level of growth, the next step is to expand and grow your business. Businesses that do not focus resources on expansion are prone to stagnate and eventually die away. Here are a few more reasons why expansion is an important part of a business's lifecycle.
Attracting new customers: There is always the opportunity to attract a new customer base when you expand, especially if it involves introducing new products and services
Establishing multiple revenue streams: Business expansion typically allows you to offer various products and services. In doing so, you can diversify your revenue stream, which means that you don't have to rely on selling one core product or service only
Increasing brand awareness: As mentioned earlier, you expand the possibilities of reaching a wider audience with business expansion. This can help grow your company's awareness among prospective and existing customers
Economies of scale: When your business grows, vendors and suppliers provide great discounts because you're ordering in larger quantities
However, business expansion is an expensive affair. If strapped for cash, a small business loan can be a very handy thing.
6. Spend on Learning & Development
With the rising number of SMEs in India, founders must do everything they can to stay ahead of the competition. A great way to ensure this is to obtain a business loan for staff learning & development (L&D).
Any employee who receives L&D training to further their education and skills will perform their job better, leading to increased revenue for the business. Also, training opportunities increase employee retention because people are likely to stay in a position where they feel supported and encouraged. It is estimated that the cost of replacing an employee is higher (150%) than training an employee.
A better alternative is to build the capability internally. It is often cheaper and easier to do so. This applies to all sectors, departments and levels of employees within your business.
Benefits of Small Business Loan
Small business loans offer multiple benefits to small businesses. Let's have a look.
Easy application and approval 
Applying for and getting a small business loan is both easy and fast. Many banks will accept and approve your loan within 48 hours or less! The documentation is also quite easy and can be done online in a few minutes.
The documents you may need are:
ID proof (Aadhar/Passport/Voter ID)
Residence proof (Passport/Voter ID/Electricity bill)
Business proof (trade license/establishment license)
Past bank statements
Business Income Tax Certificate
Business Balance Sheets or Books of Accounts
Property deed (for a secured loan)
2. Flexible solutions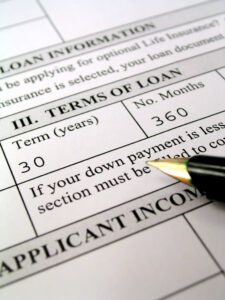 Small Business loans are optimised for new founders. Depending on your need, there are various customised loans available. If you are unable to repay the loan within the specified period, most small business loans also allow for flexible repayment.
Small business owners are able to customise the time period, interest rates, and EMI amount as per their ability to repay.
3. Tax Benefits
The interest paid on small business loans is tax deductible. This means that business owners can deduct the interest paid from the total income earned, thus reducing the amount of tax that has to be paid as income tax, as per the Income Tax Act of 1961.
4. No Collateral Loans
Small businesses can avail of loans without providing any collateral, which is not the case for most loans. This allows small businesses to get financing without putting valuable assets at risk.
Sources of Small Business Loans
1. Small Business Loans from Banks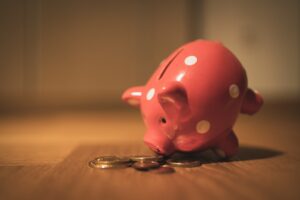 Most major banks in India have a special section for financing small businesses and provide flexible, easy loans for growing businesses.
While most of these banks have a maximum amount that they will lend, the loans have affordable interest and can also be adjusted according to the business income and the owner's ability to repay.
Banks also provide an overdraft facility and do not require any collateral or guarantor. Some reliable banks to avail your small business loan are ICICI, RBL, and SBI.
There are a variety of different loan types founders can opt from.
2. Working Capital Finance
This loan is used to fund the daily operations of a business, like purchasing raw materials for manufacturing, export and import of goods, and others. This loan is not used to buy long-term assets or property.
3. Term Loan
This loan is used to purchase commercial assets, modernize existing assets or expand the business. They have a flexible repayment scheme and a longer tenure than other kinds of loans.
4. Government SME Schemes
The Government of India has been strongly encouraging the growth of small businesses in India for a while now, and there are a number of government-supported schemes that SMEs can take part in and get easy financing.
One example is the Pradhan Mantri Mudra Yojana or MUDRA. The Micro Units and Refinance Agency Limited or MUDRA scheme provides refinance support to banks or financial institutions that provide loans to small businesses.
There is also the Start-up India Seed Fund Scheme or SISFS, which provides funding to businesses for proof of concept, prototype development, and market entry, after which they can get investments from private equity or banks.
Founders from any field or sector can apply year-round for financing from this scheme.
5. Government-supported Bank Schemes
There are a few schemes that are provided by banks but are financially supported by the government. One example is the Stand-Up India Scheme to support female or SC/ST entrepreneurs.
Another example is the Emergency Credit Line Guarantee Scheme, where business owners affected by the COVID pandemic can request emergency financing.
There is endless financial support from all those sources, catering to all needs and abilities!
6. Razorpay Line of Credit
Razorpay Line of Credit is a short-term, collateral-free business loan. The loan is designed to provide immediate liquidity to SMEs and startups to help them manage their short-term working capital needs.
Line of Credit is an unsecured loan, meaning that borrowers do not need to provide any collateral to obtain it. Businesses can get credit up to INR 25,00,000, with a flexible repayment period.
Eligibility for Small Business Loan
To be eligible for a small business loan, there are certain criteria that both the founder and the business have to fulfil.
The founder has to be
➡️above the age of 18 or 21, depending on the source of the loan.
➡️an Indian citizen and the business should be based in India.
There are other, more specific income-based criteria, but those differ from one bank to the other and are usually not as strict.
In fact, other than age and nationality, there are no major restrictions that the founder might face when applying for a small business loan!
The criteria that the business has to fulfil, however, are a bit more detailed. Businesses might need to fulfil certain revenue and income criteria – certain loans are given only to businesses that fall under a certain bracket.
Businesses may also need to have a
➡️trading or manufacturing license and
➡️an income tax certificate.
➡️Some banks may also require the business's financial statements from the past few months.
Up to a limit, most banks and government schemes do not require collateral.
Collateral is an asset that businesses pledge to a lender in case it is unable to repay the loan. In this case, the lender can take ownership of the pledged collateral and get back the loaned amount.
For small businesses that do not have a lot of assets or cash flow, pledging collateral can be difficult. It is for this reason that small business loans up to a certain amount (on average of around Rs 50 lakhs) do not require any collateral.
Also read: The Role of Collateral in Business Financing: Pros and Cons
Summing up
The first M in the 5 Ms of business is Money.
(The rest are Manpower, Machines, Methods and Materials!)
Money is the lifeblood of a business. Regardless of where you are in the cycle of growth, pushing money smartly into your business is a guaranteed way to ensure success.
With the variety of loans and funding solutions available on the market today, credit is no longer a scary thing only meant for the last resort.
Razorpay Line of Credit is one of the newest, most reliable lending solutions in the market today. Apart from our super-cool no-collateral lending facility, business owners also have flexible repayment options, 24*7 withdrawals , and more!
FAQs
What is a small business loan?
A small business loan is a lending facility provided to small and medium businesses. These kinds of loans are typically easier to apply for and have more flexible repayment options.
How can I get a small business loan?
You can apply for a small business loan with banks, or under government schemes. Some banks that offer small business loans are ICICI, HDFC and SBI. Neobanks like RazorpayX also offer credit and capital to small businesses.
Is it difficult to get a small business loan?
Banks and other lenders look at a business's financial statements and growth potential and decide to lend money. If the founder is able to prove without doubt that the business has the ability and potential to repay the loan, it is quite easy to get small business loans from any source!
Can I get a business loan without collateral?
Yes! There are many lending solutions from various sources that allow business owners to avail of loans without having to declare personal or business assets as collateral. These unsecured loans tend to have a limit of how much money can be lent.