Surely you've heard about video marketing. Surely, you've done some video marketing yourself. But if you haven't, you're missing out on one of the most powerful marketing techniques ever! Don't worry; we're here to help you. Everything you need to know about video marketing is right here, all in one place!
So, let's dive right into it!
What is Video Marketing?
We can define video marketing to be a straightforward marketing technique that involves engaging your target audience through quality video content to promote and market your brand while educating consumers about various layers of your brand.
Did you have to read that twice or thrice? 
Here's breaking it down for you.
Video marketing = straightforward 

What? = engage target audience

How? = through high-quality video content

Why? = promote, market, educate
Now that we're clear, let's understand what all the buzz is about.
People love anything visual. Images, animations, and GIFs have proven that very statement. And, if a picture is worth a thousand words, can you imagine what a video is worth?
Since YouTube is the biggest video archive ever, let's take a look at a few numbers.
More than a billion hours of YouTube content is consumed every day, worldwide (YouTube stats)

63 million people consume video content on YouTube every single day, throughout the world (YouTube stats)

68% of YouTube users rely on its content to make a purchase (HubSpot)
Putting YouTube aside, let's talk purely about video marketing. 
2017 and 2018 saw a huge rise in the popularity of videos as a marketing strategy. Most brands and businesses have already realized the potential of videos, and are making videos a part of their content plan. They also tie up with popular YouTubers to broaden the reach of the videos they create in collaboration with influencers.
Benefits of video marketing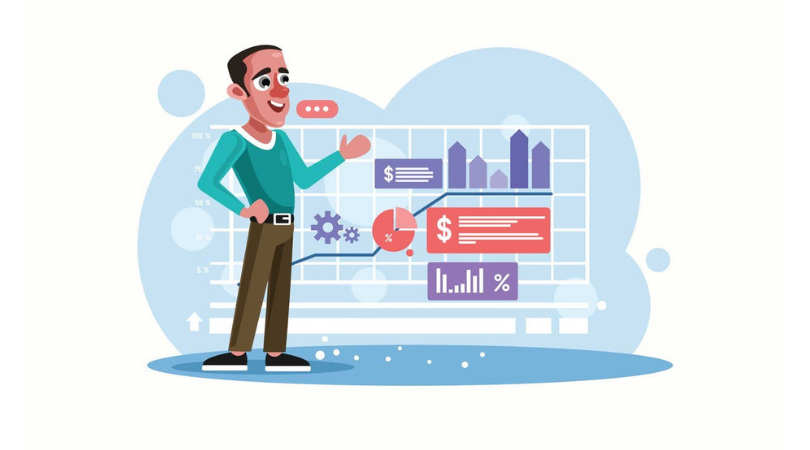 Videos definitely do more than just entertain. In a survey conducted by Hubspot, 54% of consumers preferred video over emails and newsletters (46%), and social media posts (41%). By now, you should know what a game changer it can be if you include videos in your marketing strategy. 
1. Video marketing helps increase your brand awareness
For your business to do well, branding plays a huge role. It's really important for your customers to identify and associate with your brand. The more they believe in your brand, the better your business grows. Videos play a colossal role in establishing brand awareness amongst your potential customers, so they easily recognize your brand and what it stands for.
2. Video marketing is your best friend for increased conversions
Like we mentioned earlier, videos are the virtual "try it before you buy it." Putting videos on landing pages, or in emails, newsletters, and social media ads has proven to result in better conversions over images and plain text. Create videos for different use cases of a product to suit the needs of your customers. You'll see what a difference it can make to your overall marketing strategy.
3. Get increased ROI with video marketing
If you've created a video back in the day, you surely know how shooting a video take after take is very time-consuming. After you have the shot you need, you also spend quite some time on expensive tools editing it to make it seem the way you envisioned it. Let's not even talk about the production.
Lately, the costs of video tools have gone down, and with better tools, your time will not get wasted as much as before. But think of this as an investment. With increased conversions, comes increased ROI. 
4. Video marketing helps you rank better on search engines
Lately, search engines have been showing some extra love to video content. Of course, you've noticed a bunch of YouTube videos in the search result no matter what you search for. Optimize your video, and you'll start ranking in no time! Better ranking also contributes to your brand awareness!
5. Increase your customer engagement with video marketing
Videos have been proven to have more organic engagement than other forms of content. Keeping your customers updated with whatever is going on in your business need not be long and boring anymore. Including a video or two in a long-form content just like the one you're reading right now, also makes a ton of difference. 
This helps your audience connect better with your brand image, creating a surge of organic engagement. As much as your audience connects with your content, they begin to trust you as a brand.
So, what kind of videos should you create? 
Top 10 types of videos for strategic video marketing
1. Brand videos
These kinds of videos would be your best option if you want to roll out an extensive advertising or branding campaign, showcasing what your business is all about, what it stands for, its vision and mission, products and services, and more. 
Let's face it. Unless it's an entertainment video, most people wouldn't prefer to spend a little more than 5 minutes on a promotional video. So, your ideal brand video must be short, to the point, and engaging. Less truly is more!
2. Product videos
Talking about how your product works, how it can help solve real-life use cases, is a brilliant storyline for a video. This kind of video does exceptionally well on your social media, your newsletters, and branding campaigns. Again, remember to keep it short and engaging.
To add a personal touch, have one of your own on the video to talk about the product. You'll see a much real interpretation of the product that way.
3. Product demo
This is really a crowd pleaser for sure! Like we mentioned earlier, consumers rely on videos to see how a product works before they decide to purchase it. A product demo helps a consumer understand the product and clear any doubts they have about it. 
4. Reviews and testimonials
Another crowd favourite is to watch other consumers test out the product and give a raw, real opinion of the product. It's also a pretty bold thing to do from your business point of view, especially if other businesses review your product. This also helps increase your brand value significantly.
5. Influencer videos
Whether you're a B2B business or a B2C, there will be an influencer or two who find your product relatable and worthy. If you're able to identify this influencer and get them on board, you can create high quality, engaging video content in collaboration with them, and run a campaign. 
And, everyone out there follows a few influencers on social media. Since influencers mostly work with the brands they can align themselves with, this approach can do wonders for your business, especially if you're new on the market.  
[ Read more: Get Started with Influencer Marketing ]
6. How-to and educational videos
We've all watched a recipe video or a makeup tutorial for sure. And, we've seen how well these types of videos do. Can you imagine if your business started a category of videos that promote awareness and knowledge around a particular niche? It's pretty much going to get viral if you market it the right way. 
7. Animations
Explaining a boring or tedious concept? Put a fun spin on it by creating animated videos. Yes, these are definitely harder to make compared to your average video. But they're well worth it. You can also experiment with animations and real shoots and create something like this.
8. Expert opinion
We must all be familiar with this type since we've seen several expert videos throughout our time on the internet. This is sort of like influencer marketing, if you may, but also very different. An expert may or may not be famous for helping your video reach more enormous audiences. But, if you have a solid marketing plan, this video can help your business boom!
Consumers love opinions more than ads, which is why influencer marketing is doing so well. But what if the view of that of an expert? Wouldn't it add more value?
9. Webinars
Surely, a webinar would be live for the most engagement. But recording it and shortening it to make a summary is really a great way to keep your audience engaged for longer. This video works exceptionally well in newsletters as the webinar participants can refer to the video any time they want. 
A short summary would be great for people who signed up for the webinar but weren't able to make it. The summary also works well for social media campaigns. 
10. Live videos
Be it a panel discussion or an event. Covering it live gives your audience the real, unedited, behind the scenes, which helps retain the authenticity of your brand. It also works well to build the trust of your potential customers. Studies say that live videos have 8.1X more engagement than videos on demand. 
Tips for creating videos for powerful video marketing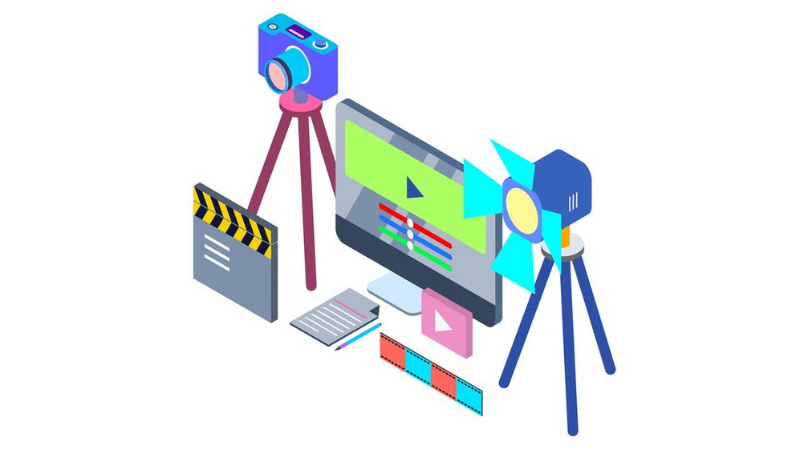 Now that we've covered the types of videos you should be working on, let's talk a few tips and tricks to make these videos more effective.
1. Tell a story
Let's face it. People love a good story. No matter what type of video you pick from the above list, you have a greater chance of the video going viral if you depict your thoughts through a story. You're helping your potential customers understand what your product is all about while you're keeping them hooked.
2. Focus on the beginning of the video
Most people tend to skip the video in the first 10 seconds or so if it isn't captivating enough. So, make the most of the early 10 to 12 seconds of the video because this is what matters the most. You definitely want to retain your audience for the rest of the video, so make it as catchy as you can.
3. Make your video more relatable
The point of your video should be that your audience associates themselves with the concept you're trying to portray. Having a familiar face on the video makes so much difference. It could be a celebrity, a social media influencer, your colleague. Adding a human touch sells your video more than without.
4. Emote
What are you trying to tell your potential customers through this video? Figure that out, and make sure you characterize the emotion behind it. Of course, your brand stands for something. And, emoting your thoughts through your video also adds a human touch. 
5. Spend some time making edits
Editing is a skill, yes. So, don't shy away from hiring a professional because you don't want to go wrong. Your video could easily become a troll on the internet in less than a minute if things aren't done right. Fix the lighting, audio, and everything else before you publish it.
6. Optimize your video for SEO
Like we talked about earlier, search engines love videos and videos help you rank better – only if they're optimised for SEO. The best way to optimize your video is by writing descriptions. These descriptions help search engines understand what your video is all about, so they display your video in the search results.
How to make the best video marketing plan
Alright, now that I have my videos in place, what next?
If that's the question on your mind, then you're on the right track.
Focusing on how to get your videos, the attention they deserve is the next step. This can be achieved through a striking video marketing strategy.
Your plan should define your goals and help analyze the results later on. 
1. Make sure your video is targeting something specific 
Your video should talk about a particular topic. And, the information on the video must be able to point at one specific problem and highlight it. Next, the solution to the problem should be conveyed. If your video is scattered through many problems, the engagement will drop steeply.
2. Your video should achieve something measurable
Whether we're talking about shares, comments, likes, or clicks – you need to have a specific number in mind, let's not forget, the value should be realistic. With effective marketing, you should be able to realize your target. 
The measure can also be qualitative.
3. Track metrics
These are the metrics you should target.
Number of views
This is also known as reach. The number depicts how many people have viewed your video. This metric is vital to understanding if there's been a growth in creating brand awareness. But, a view is calculated differently on different video hosting portals. For example, Facebook counts a view once the video is streamed for 3 seconds. But, YouTube counts a view at the 30th second. 
Social sharing and engagement
These numbers are indicative of your video being engaging and relevant to your target audience. If you have a significant number of shares, views, and comments, you know the kind of video you experimented with, works well for your brand. This also helps you understand if you're making relevant videos for your target audience. 
Number of shares also means that people found your video insightful, and they want more people to watch it. 
Video completions and completion rate
You put so much effort into making your video, and now, you want your target audience to view it completely. The number of video completions represents how many times your video was viewed entirely. This metric is more reliable compared to views. 
Completion rate = number of views / number of video completions. 
Click-through rate and conversion rate
CTR = total number of times your CTA (call to action) was clicked /  number of CTA views. This metric is essential because it tells you if your video was successful in convincing a viewer to hit that action button. 
Conversion rate = number of completed action after CTA clicks/number of CTA clicks.
Time-on-page and bounce rate
If you're planning to add a video to your web page, make a note of the time-on-page as well as the bounce rate before adding your video, and after adding the video. You'll surely find a great deal of difference since your video will engage your potential customers for a longer duration. 
[ Suggested Reading: Top Social Media Tools for Business ]

What next?
You're good to go!
It may seem like there's way too much you need to focus on to kickstart video marketing, but let's tell you – it's well worth it! After a few experiments, you'll become a pro in no time and run successful campaigns using videos.