With a hope to create five crore job opportunities in the MSME sector, the Government is to make changes to the definition of MSMEs, where turnover will define an MSME, and not the investment put into it.
What is MSME? – An Introduction
MSME stands for Micro, Small, and Medium Enterprises. In accordance with the Micro, Small, and Medium Enterprises Development (MSMED) Act in 2006, the enterprises are classified into two divisions.

Manufacturing enterprises – engaged in the manufacturing or production of goods in any industry
Service enterprises – engaged in providing or rendering services
MSME definition based on investment, MSMED Act, 2006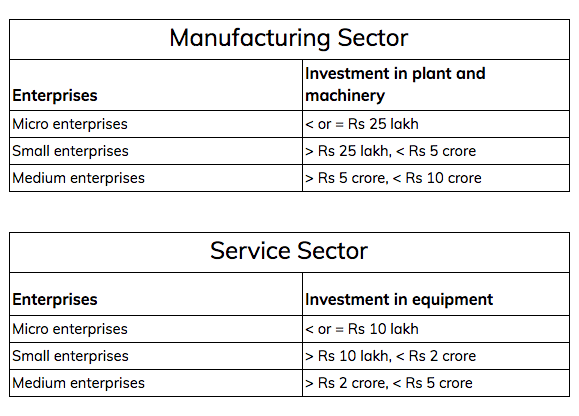 Headquartered in New Delhi, the Ministry of MSME is a branch of the Indian Government, which is the apex body for the formulation and administration of rules, and laws, pertaining to micro, small, and medium-sized enterprises in the country.
Having created 11 crore job opportunities in India while contributing to the GDP by 29%, we can say that MSMEs are the heart of the Indian economy. And the change in the definition will enable Indian enterprises to carry out their businesses better.
The proposed definition – turnover to define MSMEs
Investment will no longer characterize MSMEs. In October 2019, Union Minister Nitin Gadkari said that the revised definition of micro, small, and medium enterprises may grant a unified description for all things related to taxation, investment, and more. The definition is to be implemented via an amendment that can further refine the business scenario for Indian enterprises.
The Union Cabinet had approved the amendment to change the criteria to classify MSMEs from "investment in plant and machinery" to "annual turnover."
According to an article by Anil Bharadwaj, Secretary-General of the Federation of Indian Micro Small & Medium Enterprises (FISME), there will be no distinction between the manufacturing and service sectors.

The Government is to have a final meeting to implement the change.