Updated on 22nd September 2023
WhatsApp marketing has rapidly emerged as a game-changer for eCommerce businesses. With over 2.24 billion users worldwide, WhatsApp presents an unparalleled opportunity to connect with your target audience and drive sales. If you're an eCommerce business owner, harnessing the potential of WhatsApp marketing could be the game-changer you've been seeking.
In this comprehensive guide, we'll delve deep into the world of WhatsApp marketing and explore strategies tailored to eCommerce success. Let's unlock the potential of WhatsApp for your eCommerce business.
Understanding WhatsApp for Business 
WhatsApp's transformation from a private messaging platform to a thriving hub for businesses commenced in early 2019 with the inception of WhatsApp for Business. This enhanced iteration of the app opened new avenues for enterprises, regardless of their size, to establish dedicated business accounts. Within these profiles, businesses could furnish vital company details, incorporate web links, and curate product catalogs—an invaluable resource for customers seeking deeper insights.
The synergy that arose from Facebook's acquisition of WhatsApp further amplified the potential of these features. The seamless exchange of data between the two platforms streamlined branded ad targeting, invariably resulting in enhanced Return on Investment (ROI).
Undoubtedly, the eCommerce sector stands as the foremost beneficiary of WhatsApp for Business. Its unique capabilities empower eCommerce ventures to foster stronger connections and engagement with their customer base, transcending the limitations of traditional communication methods like emails and SMS.
WhatsApp Marketing Strategy: Boost Your ECommerce Sales  

Automate Notifications 
Begin by identifying the types of messages that can be automated. As an eCommerce business, you can set up automatic notifications for order confirmations, abandoned carts, delivery updates, and more.
Pro Tip: Interakt, SuperLemon, Zoko, Business on Bot, etc., are a few services you can try to send automated notifications to your customers. 
Send Bulk Promotional Messages 
The average open rate for WhatsApp messages is 98%, while for email, it is only 21.5%. This data would explain why WhatsApp is the most popular business tool to boost sales. Don't send too many bulk messages at short intervals. Regular promotional messages may result in your customers blocking your business account. Plan the date and time carefully and send them accordingly. You can send promotional bulk messages for use cases like discount offers, product launches, back-in-store updates, festive sales, and end-of-season sales. 
Pro Tips
Timing: On weekdays, send promotional messages between 9 am to 12 pm and 5 pm to 9 pm. And on weekends, send promotional messages between 10 am to 12 pm and 4 pm to 7 pm for better open rates. 
Frequency: Ideally, limit promotional messages to 10 per month. Adjust the frequency based on customer response while ensuring each message offers high value.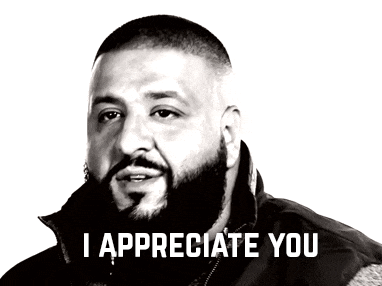 Although you will send notifications or promotional messages on WhatsApp, the tone of your message doesn't necessarily have to be transactional. Customers appreciate personalized messages. You can add fun emoticons to your message, highlight a few words to emphasize them, add photos and videos, and keep the message short. 
Pro Tip: Avoid spamming your customers with numerous promotional messages. Keep WhatsApp messages limited to 10 messages a month. And allow them to opt-out. 
Add a WhatsApp Button to Your Website
The average conversion rate of a website is 2-5%. And adding a WhatsApp button to your website can triple your conversion rate. Solutions such as Wati, Interakt, and SeedGrow can let you integrate WhatsApp on your website seamlessly. 
Once the WhatsApp widget gets integrated into your website, your customers can click on the WhatsApp icon and start communicating with you or your customer support team, provided you have a customer support team who can help answer live questions. You can then solve their queries regarding your products or brand and convert them into purchasers. 
Pro tip: We recommend adding a WhatsApp button to your website if you sell high-ticket items such as furniture, mattress, water purifier, etc., where customers may have more queries about a product. We will not recommend this to brands that sell basic stationaries and accessories. 
Also Read: Conversion Rate: Why it Matters in ECommerce?
Click-to-WhatsApp Ads
Click-to-WhatsApp ads, or Direct-to-WhatsApp ads, can be run on Facebook and Instagram. These ads will be similar to what customers see on these two social media platforms. On social media platforms, the ad will have something called "Send Message," which redirects customers to the social media messaging app, for example, Facebook Messenger. 
When you do a Click-to-Whatsapp ad, a customer clicks on the CTA "Send Message" and gets redirected to your WhatsApp Business Account instead of Facebook Messenger or Instagram Messenger. The ad campaign will be run on the social media platform itself, but when it comes to engaging with customers, you will do it on WhatsApp. Once the customer arrives, you can have a 1:1 conversation with them.
The most significant advantage of communicating with customers on WhatsApp is you get their phone numbers and names immediately. This allows you to figure out your target audience and create personalized messages later for campaigns to retarget these users across various digital platforms. 
Pro Tip: Click-to-WhatsApp ads are recommended for brands that sell products for mass consumption, such as gift items, clothes, jewelry, etc. It is advisable to set brand objectives and budgets properly. Think if you want to run an ad campaign to raise awareness about your brand and products or to encourage customers to buy from you. 
Automate Support Conversations 
A customer will respond to your message or message you proactively as per their feasibility. However, being active 24×7 may be challenging for you. That's why, for general queries, make use of WhatsApp Chatbot. Chatbots can help solve customer queries, help find the right product, engage with customers, and more. 
A host of services are available on both Shopify and WooCommerce. Check their ranking, customer reviews, and price, and pick one that suits your business needs. Interakt, Wati, and Zoko are a few options you can try. 
Pro Tip: Your customer might want to speak to a human being. Don't forget to give them the option to communicate with you directly. Also, WhatsApp Chatbot is recommended to eCommerce stores that receive common queries regularly from their customers.
Also Read: 8 Must-Have Shopify Apps in India to Grow Your eCommerce Business!
Recover Abandoned Carts with Retargeting Ads
The average cart abandonment rate is 70%, and 24% of customers abandon their carts when asked to create accounts. Customers adding your products to their carts prove they like your products but didn't purchase them because they found the account creation process lengthy or the checkout process complicated. 
You can now enhance your WhatsApp marketing strategy by retargeting cart abandoners and recover them by leveraging retargeting ads. When customers leave your online store without purchasing the product they added to the cart, send automated notifications to encourage them to complete their order. Tell them more about the product, offer some discount (if possible), share similar product recommendations, etc., and add a "Buy Now" button for the customers to complete their order quickly. 
Think about your checkout process as well. Leverage fast checkout that will allow customers to complete their orders fast. With a fast checkout, rest assured your cart abandonment rate will drop.  
Pro Tip: Try a one-click checkout solution, such as Razorpay Magic Checkout, to reduce cart abandonment rates. Magic Checkout removes the pain of filling out lengthy account creation forms and makes checkout 5x faster.
Read Also: Decoding Cart Abandonment: Strategies to Boost Your Sales Conversion
Add Call to Action and Quick Reply Buttons 
One of the best use cases of WhatsApp for Business is it lets you add CTA and Quick Reply buttons allowing your customers to engage with you seamlessly. Compared to simple text-based messages, WhatsApp observed that these interactive buttons have higher response rates, and these conversations often lead to conversions. You can enhance your WhatsApp marketing strategy by utilizing CTA and Quick Reply buttons to boost engagement and drive conversions.
The two types of interactive buttons that you can add are:
CTA: CTA or call to action buttons allow your customers to take action immediately. For example, you can add a CTA if you want your customer to buy a product from you, subscribe to regular WhatsApp messages, sign up to create an account, track package, visit the website, and so on.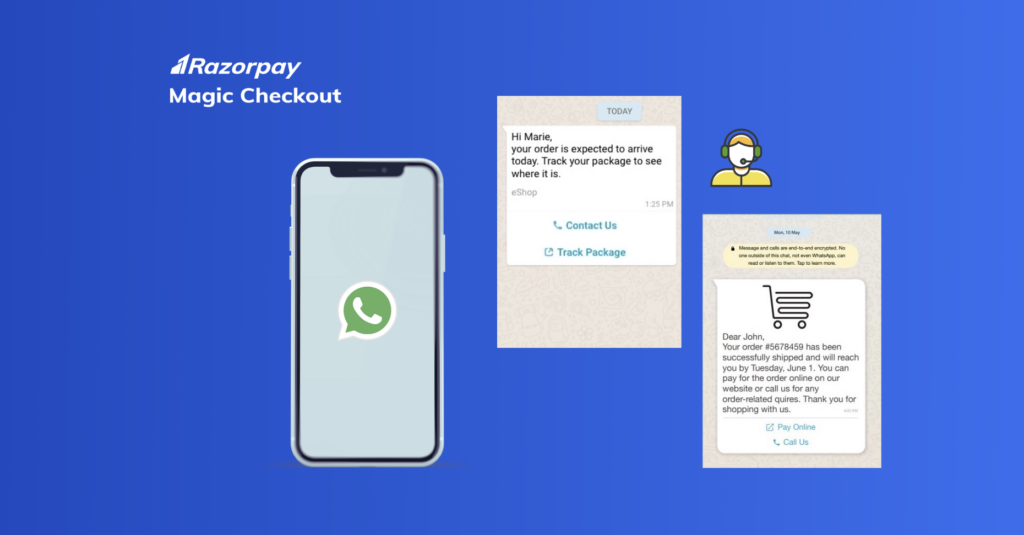 Quick Replies: As the name suggests, quick reply buttons come in handy when you want to engage more with your customers. Quick reply buttons allow customers to reply to your message without typing anything. For example, while asking for feedback, you can add quick reply buttons, such as satisfied and unsatisfied. Your customer can then choose a reply based on their experience.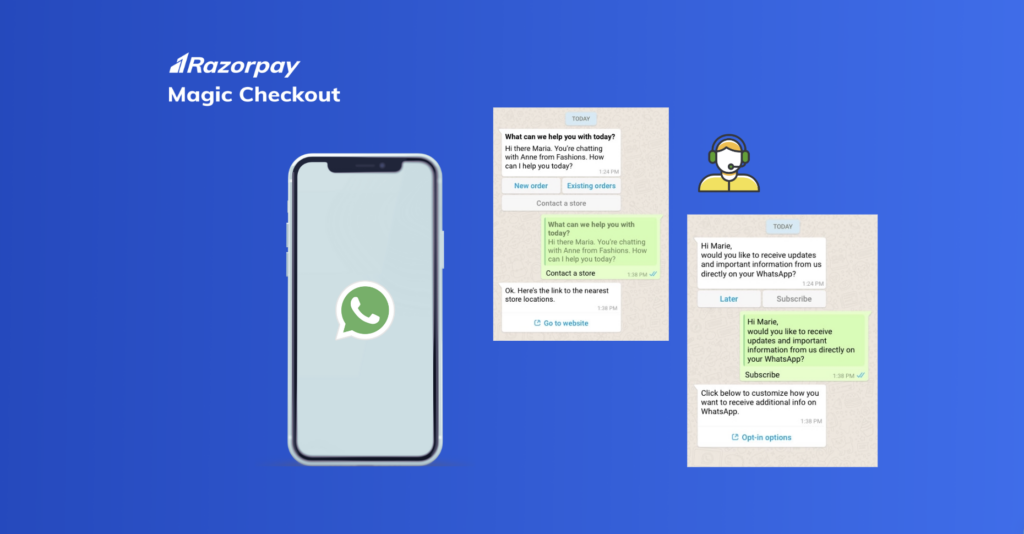 Pro Tip: If you want to add CTA, you can add two buttons simultaneously. One to buy quickly and the other to visit your website or call you for more details. If you want to add quick reply buttons, you can add up to 3 buttons. In both cases, the character limit is up to 20 characters. 
Leverage User-Generated Content (UGC)
Encourage your customers to share their experience with your brand and products or services on WhatsApp. User-generated content not only builds trust but also serves as free promotion. Provide clear instructions to your customers on how they can easily share their experiences with you on WhatsApp. This can include:
Step 1: Ask your customers to capture photos or videos of their purchased products or experiences related to your brand.
Step 2: Instruct them to open WhatsApp and initiate a chat with your business number.
Step 3: Customers can then send these visuals and accompanying messages to your WhatsApp business account.
Pro Tip: Offer incentives like discounts or exclusive access to new products in exchange for UGC. Make sure to acknowledge and celebrate their contributions to encourage more customers to participate.
Conduct Flash Sales
Create a sense of urgency and excitement by running flash sales exclusively on WhatsApp. Notify subscribers about limited-time offers or discounts.
Why Use WhatsApp Flash Sales?
Urgency: Create urgency; limited-time offers prompt quick purchases.
Exclusivity: Reward subscribers with exclusive deals, fostering loyalty.
Direct Engagement: Interact instantly and answer queries in real-time.
How to Run WhatsApp Flash Sales?
Segment: Target segments based on preferences and past purchases.
Timing: Send when users are most active.
Clear Messages: Craft concise, persuasive messages.
Outcome of WhatsApp Flash Sale: Boost sales, enhance engagement, and strengthen brand loyalty.
Why WhatsApp as a Platform: High open rates and immediate communication make WhatsApp ideal for flash sales. Subscribers see and act on offers promptly.
Pro Tip: Use emotive language and compelling visuals to grab attention during flash sales.
Offer Personal Shopping Assistance
Provide personalized shopping assistance through WhatsApp. Assist customers in finding the right products, answering queries, and guiding them through the purchasing process.
Pro Tip: Train your WhatsApp support team to provide exceptional customer service and product knowledge.
Run Contests and Giveaways
Organize contests or giveaways with exciting prizes for participants. This boosts engagement and spreads brand awareness.
Pro Tip: Encourage participants to share the contest with their contacts, expanding your reach.
Use WhatsApp Status for Teasers
Utilize WhatsApp Status to offer teasers of upcoming products or exclusive offers. Status updates are visible to all your contacts.
Pro Tip: Use creative visuals and engaging captions to entice viewers.
Final Words
These WhatsApp marketing strategies can yield exceptional results, fostering deeper connections with your customers and creating a positive brand image. WhatsApp marketing has already benefited numerous brands. By implementing the right WhatsApp for Business marketing strategy, your eCommerce business can reap the rewards too.