Flash sales, also known as "deals of the day," have the capacity to boost sales. Flash sales create FOMO (fear of missing out) among online shoppers and compel them to make impulse purchases. In India, flash sales during Diwali account for 30-40% of a complete year's sales.
What is a Flash Sale?
A flash sale is an event offered by eCommerce businesses and platforms where products are sold at a significantly lower price for a limited time. The primary purpose of a flash sale is to foster a sense of urgency among online shoppers to buy products and increase sales. This also compels them to explore other products they haven't considered buying. A flash sale can offer discounts of up to 80% on regular MRPs.
Here are a few instances that will help you understand whether a flash sale is a good strategy for your eCommerce business or not:
Some of your old products that aren't selling have been in the warehouse for too long.
Your inventory has overstock products and taking up space, and you need room for new products.
You want to drive traffic to your online store, boost revenue, gain new customers, and engage with existing inactive customers.
You want to boost brand awareness. Although a flash sale is a short-term event, it can still educate customers about your brand and products.
Best Practices for Running a Successful Flash Sale
Taking a strategic approach when planning for your flash sales is advisable. Here are the parameters that can help you: 
Setting Clear Goals for Your Flash Sale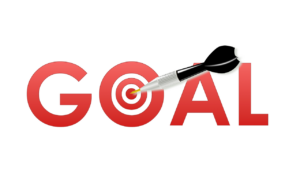 A flash sale can help you accomplish a host of things. Start your journey by thinking about the goal of your flash sale. Do you want to liquidate old inventory? Do you have new items coming up, and do you want to sell them first? Do you want to boost sales quickly and generate hype for your brand or a new product? Once you are clear about your goal and the thought process, planning will also fall into place. Meaning when to launch a flash sale, which item to display for sale, and the discount you want to offer will become much more precise.

Timing: Choosing the Right Moment for Your Flash Sale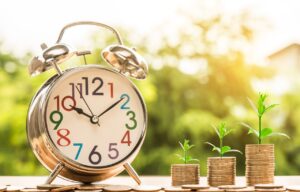 Although flash sales are popular during the festive seasons, such as Diwali, Holi, Valentine's Day, etc., you need to know whether your products will sell out during the festive season or not. Do you have products that online shoppers look for during the festive season? Launching a flash sale on every festive occasion may not be worth it for everyone, but understanding your business, products, and selecting the correct date and time will surely help you. 
If you have an online gift store, offering discounts on roses, soft toys, and perfumes during Valentine's day, Rakshabandhan, EID, etc. will make more sense than on Diwali. Sweets and dry fruits, for example, have better chances of being sold out during Diwali. 
Effective Promotion Strategy for Flash Sales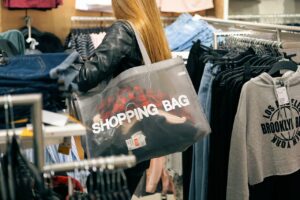 Just like artists start promoting the release date of their new song, do the same thing for your flash sale as well. Start talking about your flash sale ahead of time. Reiterate the urgency and let your customers know what they would miss if they missed the flash sale. The thumb rule is to generate hype about your flash sale to drive traffic to your online store and sell out products fast. Leverage social media to make announcements, add pop-ups on the home page, and send emails reminding customers of the sweet deal on their way.
Cross-Selling: Enhancing Customer Experience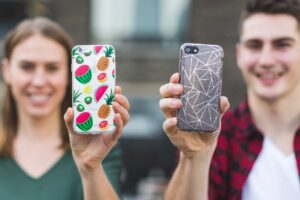 As an eCommerce business, it's essential to promote a diverse range of products, and cross-selling can be a highly effective way to achieve this goal. However, not every product you cross-sell needs to be discounted. The primary objective is to help customers discover relevant products and encourage them to shop more.
In today's fast-paced world, online shoppers value convenience and efficiency. They prefer to save time while shopping and make purchases quickly. Cross-selling can streamline the shopping experience by eliminating the need to navigate to the product page to explore related items. When offering discounts, consider aligning complementary products during cross-sell to increase the likelihood of purchase.
For instance, if you're selling shoes, you can cross-sell socks to enhance the customer's experience. Similarly, if you're selling mobile phones, consider offering cases for the same model and other accessories that may be of interest to the buyer.
Read Also: Upsell and Cross Sell Like a Pro
Data-Driven Decisions: Displaying Products Based on Analytics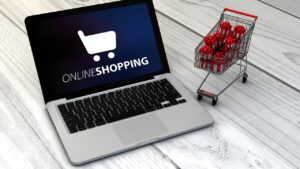 To be sure about the products to display on sale, take advantage of analytics. Scrutinize your customer data. Find out which geographical locations your customers are from, their buying habits, their gender, which of your products get sold off easily and which ones don't, and more. Running a successful flash sale is all about understanding your audiences' buying behavior; once you know that, getting the drift of which products to sell, to whom, and when will become more evident.

Compelling Messaging: The Art of Persuasion in Flash Sales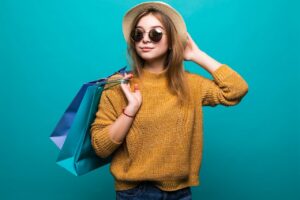 You will offer a flash sale for a reason. To make your customers want to buy from you, you must make them believe the flash sale will benefit them. Discount is there, which is good in itself, but the key messaging also matters a lot when you market your flash sale. It is advisable to focus on context and clarity. For example, if you sell an item worth 100 rupees, 10 rupees off won't be as appealing as 10% off. Likewise, if the product is worth 5,000 rupees, saying 500 rupees off will be better than saying 10% off. Although you are offering discounts in both cases, it's the way you say it that matters.

Read Also: Instagram Marketing Strategy
Inventory Management: Ensuring Sufficient Stock for Your Flash Sale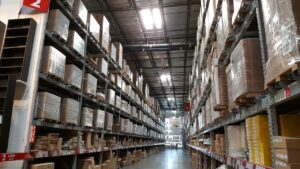 A flash sale needs adequate preparation. Even though you are sure your inventory is in stock with the products you will put up for sale, you need to ensure that your inventory is prepared for the expected orders.
A sold-out image right after a few minutes for a particular product may leave a negative impression on your customers. If your flash sale is for 24 hours, running out of stock within 5 minutes will certainly make your customers unhappy. Have enough products in your inventory to make customers happy and maintain an air of exclusivity at the same time. 
Streamlining the Checkout Process for Seamless Purchases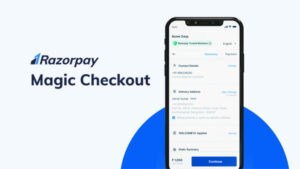 A flash sale will attract a great deal of customers wanting to purchase the same product at the same time. Even a small amount of friction during the checkout process can discourage customers from completing the purchase. 
Leverage new-age one-click checkout solutions that can remove the arduous task of filling out lengthy account creation forms, make checkout fast and easy, and increase impulse buying. 
If you want to power up your checkout flow & make your flash sale a success, you can explore Razorpay Magic Checkout. Also, a fast-checkout experience ensures customers don't miss out on inventory. Further, it is important to check the inventory status of the order before initiating checkout so that customers don't get frustrated later during checkout. Razorpay Magic Checkout takes care of these things by default.
Provide the Best Shipping and Delivery Experience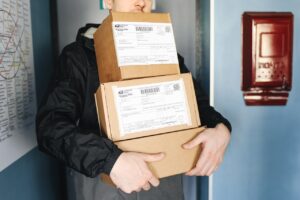 Customers typically expect their orders to get shipped within 24 hours. Therefore, while planning a flash sale, ensure to ship orders on time. And because it is a flash sale, you will receive more orders than your usual days. 
If possible, try including free shipping as part of your sales strategy for the flash sale day. 93% of customers shop more when they see free shipping. Offering free shipping to customers can increase your sales even further. If you can't afford free shipping for orders less than 300 rupees, add something like "get free shipping on orders above 1000 rupees." Words like this can influence your customers to buy even more. 
Read Also: Your Guide to Creating the Right eCommerce Shipping Strategy
Wrapping Up
A flash sale can indeed increase your business revenue but also allow you to sell excess inventory. Monitor your sale on the flash sale day, learn from it, and keep tweaking the strategy for future flash sales.
Flash Sale FAQ: Common Questions Answered
How long should a flash sale last?
The duration of a flash sale depends on your goals and the nature of your products. Typically, flash sales last for a few hours to 24 hours. It should be short enough to create urgency and encourage immediate purchases but long enough for customers to discover and participate.
How often should I run flash sales?
Avoid running flash sales too frequently, as it can diminish the sense of urgency. Reserve them for special occasions, seasonal events, or to achieve specific business goals. Once every few months is a reasonable frequency.
Should I offer discounts on all products during a flash sale?
While discounts are a crucial element of flash sales, you don't have to offer them on all products. Focus on products that need a sales boost, are seasonal, or complement each other for cross-selling.
Can flash sales attract new customers?
Yes, flash sales can attract new customers, especially when promoted effectively. The allure of limited-time discounts can entice potential customers to explore your store and make their first purchase.
How can I prevent stockouts during a flash sale?
Analyze past sales data and customer behavior to estimate demand accurately. Ensure you have sufficient inventory and implement real-time stock tracking to prevent stockouts.
Should I promote my flash sale on social media?
Yes, social media is a powerful platform to promote your flash sale and create excitement. Use eye-catching graphics, countdown timers, and engaging posts to build anticipation.
Can flash sales improve customer loyalty?
If executed well, flash sales can indeed improve customer loyalty. Satisfied customers who snagged great deals are more likely to return for future purchases.