Five months into the discovery of the COVID-19 virus in Wuhan, almost half of humanity is under lockdown. This global pandemic has brought business and non-essential life to a standstill, yet only briefly, thanks to the innovation of humanity during these difficult times.
It has been quite an experience to see the resilience of essential business to deliver service to the people. COVID-19 has caused businesses all over the world to extraordinarily innovate in order to stay afloat.
Thousands of events were cancelled worldwide due to the coronavirus and in a COVID-ridden world, gatherings of any kind can be very dangerous for all parties. We are yet to know when the world will fully recover from this virus but in the meanwhile, you can take your offline events online in a few easy steps.
A webinar is one of the most effective, modern marketing strategies and a perfect way to keep your business running in a contactless world. The epitome of convenience, a webinar is one of the easiest ways to participate in an official discussion or a productive session. 
This January, we successfully organized Razorpay's first-ever e-commerce webinar and we couldn't be happier about the results. With over 250+ attendees, it's safe to say that it was an incredibly productive experience for all the parties involved. So, here we are with our secret recipe for organizing a successful webinar in just under 3 weeks.
Topics:
Strategy
Planning
Marketing
Execution
To understand some of the fundamental aspects behind the success of the webinar, we've segmented the whole process, right from drafting a strategy that works, down to how to successfully implement it. Let's begin!
Strategy
The first step towards planning any event is to map out a solid strategy. Once you've sorted out your fundamentals, it's easier to map out the execution. Here are some aspects that you need to primarily keep in check.
Industry Analysis 
When you decide to host a webinar, make sure to do an industry analysis first. Scope your industry for webinars that have already been hosted and topics that are widely covered. Pick a topic that is path-breaking and hasn't been spoken about as much in detail by others. This gives your webinar a clear edge over its competitors. 
Your industry analysis will give you the answers to the other points listed below.
Target Audience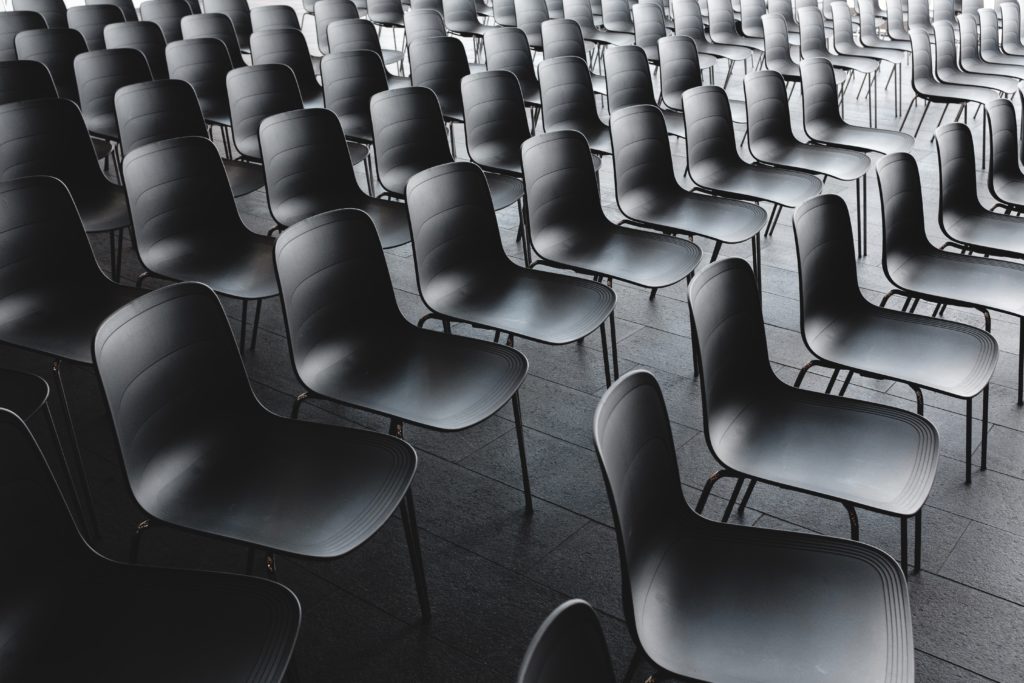 It's important to know your audience like the back of your hand before organizing any event. This helps you get an insight into what they're looking for, and how your event can add value to them.
Your event's central theme can vary according to your target audience and the kind of takeaways they expect.
Speakers 
In any event, the speakers, of course, form an integral part of the strategy. Deciding on the right speaker is crucial and can boost or bring down your reach almost immediately. The key to choosing the right speakers lies in identifying the right industry experts who have great face value in the market too.
Bringing in serial speakers can give a big boost to your event's reach. Take a look and even try attending other events that are organized in your industry to get an idea of whom to invite.
It's advisable to finalize your speakers in the first leg of strategizing to avoid any last-minute hassles and cancellations.
Topic finalization
Topic finalization is one of the most important elements of webinar planning. A well-put topic can effectively communicate the whole intent of the webinar in just a few words.
When there are speakers from multiple parallels, it's important to have a title that is inclusive of all the elements. Make sure to spend some time to create an effective, concise copy for the title especially in cases where bigger stakeholders are involved. 
Date and time
The biggest advantage of attending a webinar is having the advantage of accessing the session from anywhere. However, the date, day and time should be carefully decided to optimize attendance.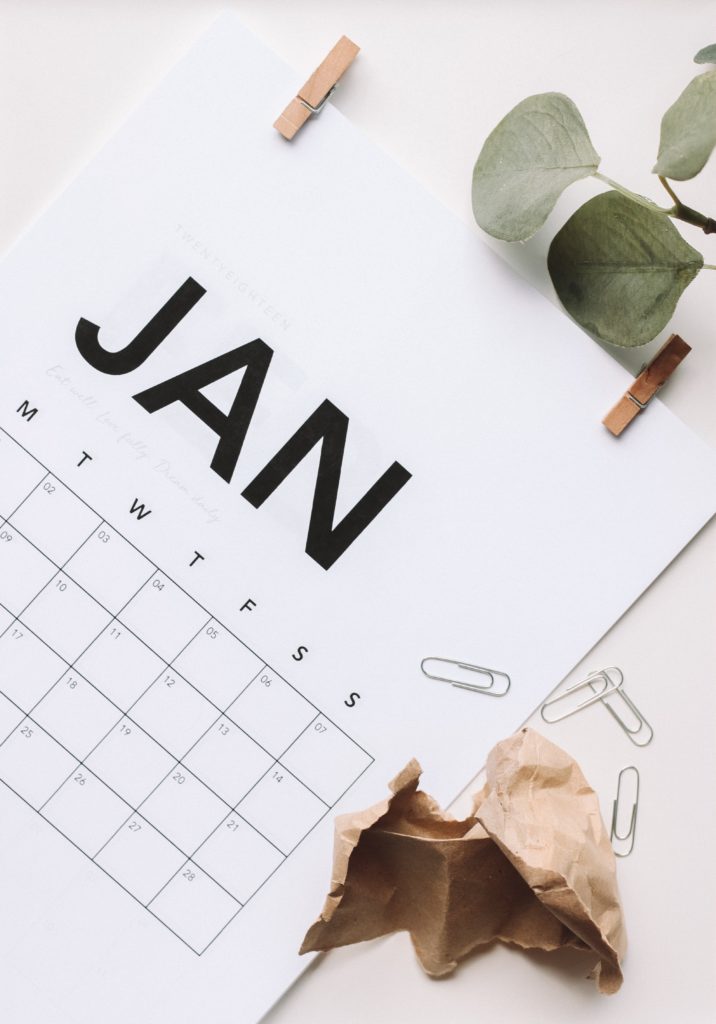 We did a considerable amount of research before we decided on the right date and time. According to studies, the best day to host a webinar is Tuesday or Wednesday. As for the time, we decided on 4 pm since it was a convenient time of the day for merchants to take a break.
Planning
Once you've strategized the fundamentals, you need to decide how they will be executed. After all, ideas without execution are merely fantasies. Without further ado, let's dive into the secondary elements of the webinar!
Registration
Ask anyone who has planned an event about one thing that could go grossly wrong if not well-planned, they'd say registration without batting an eye.
Make sure to have a landing page set up for your registration flow. Keep in mind that all content on the registration page should be written in a way to convince the reader to attend your webinar.
Add bullet points of the things that they will learn after attending the webinar. You can also add a few links to any blogs that you think are relevant. Spice things up with a countdown timer to indicate closeness to the event.
Last but not least, make sure you add a distinct CTA like "Register now" or "Save your seat" that reserves their seat and sends an email/SMS confirmation.
Speaker script 
After you've finalized your speakers, make sure to send them a list of talking points to ensure a smooth flow. A webinar experience can be enhanced by adding more stats. You can provide speakers with interesting facts and statistics that they can state through the course of the session.
The most imperative advantage, perhaps, of having a script is having the presenters and all the speakers on the same page. Literally.
Invites 
Putting your landing page out there waiting for success isn't going to do the trick. It's important that you draft a wishlist of attendees and start sending out invitations accordingly.
There are many different ways to send out invitations to different audiences. You can use email marketing, Direct Messages (DM) on different social platforms, or even publicly post the registration links from your social handles.
It's also important to draw the line between a convincing invitation and spam. There's no harm in following up with people who don't respond the first time, but ensure that you don't bombard them with a horde of spam invites. It can cause your organization to lose reputation quickly.
Webinar format 
Decide whether the webinar is going to be held as a Livestream or a recorded video. There are pros and cons to both options. While a recorded session can likely be less prone to hassles, a live session can increase engagement rates. After all, viewers may feel more connected when they see the speaker deliver in real-time.
If you're planning a live session, it's extremely important to plan out your Q&A session, but we'll get to that in some time.
Software purchase 
A good webinar hosting platform can go a long way in reducing a significant amount of manual work. We used the WebinarJam platform to host our webinar and it's safe to say that it was a very pleasant experience. We adopted WebinarJam to edit/create email templates to be sent out across the registration process. 
WebinarJam also provides you with the option of creating landing pages for registration and post-registration. With a seamless automation flow, it can be concluded that purchasing a good webinar software can really help you save those extra hours.
Recording devices 
Once you've set up the landing pages and the email automation, you need to focus on some electronic arrangements you will need for the webinar. 
We suggest you have an HD webcam for a decent video recording experience. It's also good to have a microphone perched on the table or even use lapel microphones to deliver a crystal clear, hassle-free output.
Q&A and polls 
Just as we specified earlier, if you're planning to have a live webinar with a Q&A session, it's crucial that you plan ahead to avoid hassles.
While some webinar applications come with inbuilt polls and Q&A, most of them don't offer that provision. In that case, you can resort to Q&A software like sli.do to help you organize your session. You can schedule the questions to go out at regular intervals throughout the course of the webinar. 
It's also worth noting that regular questions can serve as a refresher and will increase attendee retention rates. We had 85% of the attendees attend the whole session, thanks to meaningful hacks like these!
Marketing
Once you've finished planning your webinar to the T, it's time to tell the world about it! Marketing is what bridges the gap between you and the registrant. Following are different channels you can use to market your webinar.
Emails 
Email marketing is one of the top ways to reach out to your audience effectively. With a catchy subject line and a concise text, you can expect to convey your message immediately.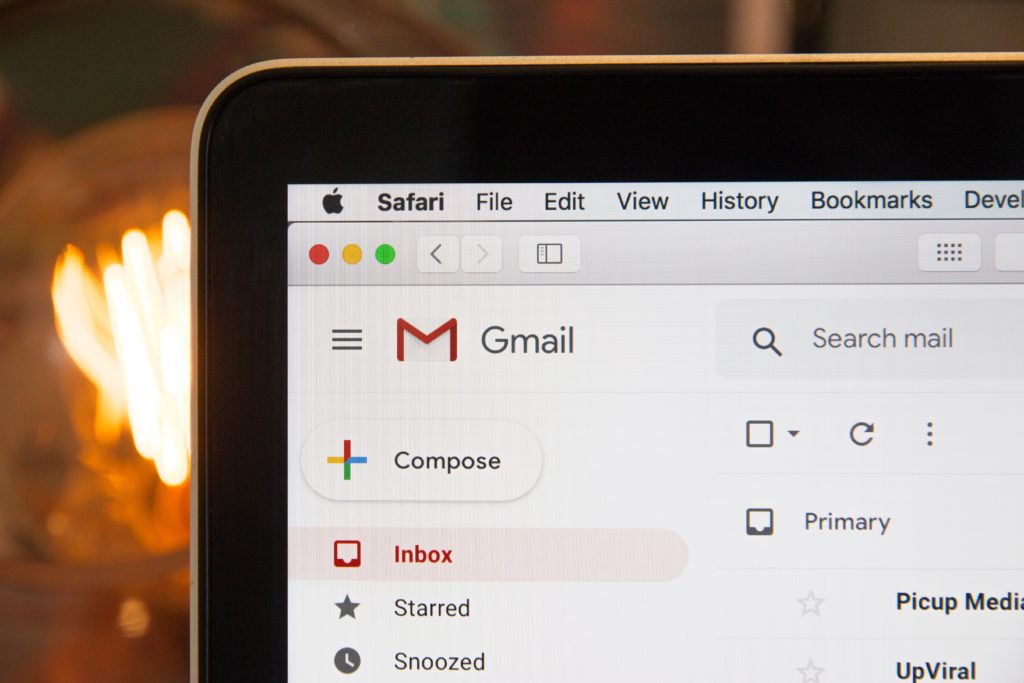 You can curate a drip campaign to reach out to audiences who haven't responded to your invite. Bear in mind to draw the line before they disregard your attempts as spam.
Don't forget to add relevant content to your marketing emails i.e., blogs, product videos, news pieces, etc., along with a clear CTA to register.
Social posting 
We recommend regular social posting from your company's handles, regardless of a webinar in the pipeline. Social media provides an avenue for you to interact with many different kinds of people in real-time. 
Hence, creating a calendar with speaker and topic information and regular nudges/countdown posts will help you interact with existing registrants and drive new registrations. 
Social groups 
One of the most surprising spikes that we saw whilst marketing the webinar is the registration influx from social groups. Facebook and LinkedIn groups have been highly instrumental in bringing a significant amount of registrants for our webinar.
We observed that this was due to the high level of trust in these tight-knit communities. Social groups can also play a great role in community building and forming a loyal target audience.
Direct Messaging
Direct Messaging or DMs can be used to invite a select part of your target audience. LinkedIn's InMail can be considered as an effective tool for Direct Messaging. Platforms like LinkedIn enable you to directly reach out to heads of departments or senior management of an organization. 
We recommend you purchase a LinkedIn Premium account to send out these messages without any hassles.
Execution
After you've strategised, planned and marketed your webinar, ready yourself for everything to fall in place on the D-day and just hope for the best. Here's everything you need to keep in mind on the big day!
Reminders 
Make sure to send out an email trigger to all registrants an hour before the event. A social media post indicating a countdown to the webinar also helps drive more attendees to the event.
Test runs 
We suggest that you run at least 4-5 test runs before the webinar to check the quality of audio and video. A backstage crew containing at least three people should ideally do the job. 
Here are the tasks that the backstage crew will execute: one person to constantly engage with the audience and the questions they pose, one person to provide visual cues to the speakers when required and lastly, one person outside the green room for a video/audio quality check through the course of the webinar.
Webinar Recording 
Most webinar software applications provide you with the provision of a landing page that contains the webinar recording. We also suggest that you record the webinar separately on your laptop. You can later edit the video and share it across different social media platforms such as YouTube, Vimeo, LinkedIn, etc.
Post-webinar content
Always remember that the communication sent after the webinar is as important as the communication before the webinar.
This means that you have to proactively reach out to your attendees and non-attendees with an email or a blog describing all the details of the session. You can check out the summary blog we had written for our webinar.
Feedback
Last but not least, don't forget to get feedback from all your attendees! You can embed a feedback mechanism in the landing page or you can send it out as a part This allows you to personally reach out to every attendee to see what they liked and what they didn't.
Form a concise list of questions that your attendees will respond to. You can utilize that information to better your learning experience for the next event.
As for COVID-19, we can hope to keep the effects of the virus on business at bay if we follow a few simple steps with precision and caution. A webinar can be an extremely effective way to connect with your current and potential client base in a safe, informative manner.
That ends our blog on how we organized a webinar from scratch in under three weeks! Fair warning: There will be ups and downs throughout the process, but when it all comes together, there is truly nothing like it. Also, don't forget to check out more about what we do here.
Stay home, stay safe!