Control Flow of Funds
Collect platform and third-party fees from your customers and route them to third-parties.
---
As a platform with a multi-party business model, you can charge a fee for your platform or any third parties involved.
Below is a example money movement flow: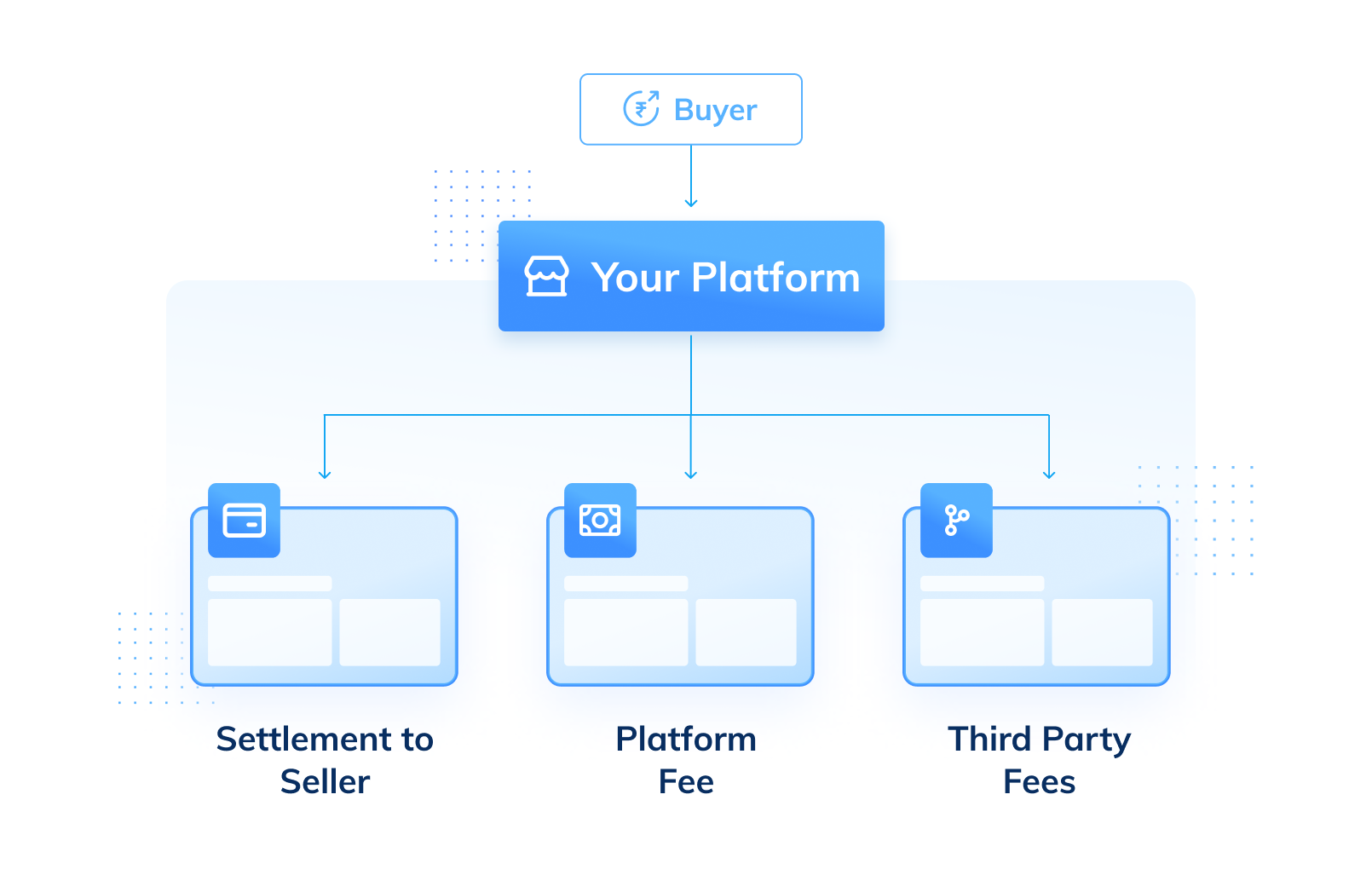 To support the money movement flow:
Get the platforms_marketplaces tag enabled on your Partner account through your sales point of contact.
If you are charging a Platform fee, create a Linked Account for your merchant account and add your bank account details.
Create a Linked Account for your third-party service providers, if any (for example, logistics partners). Add their bank account details.
After creating Linked Accounts, you can create payments on your sub-merchant accounts with your platform fees.
To collect platform and third-party fees:
You can also create