These days, there's this new conversation (and at times, a debate) between millennials and GenX which goes around 'Why purchase when we can get a subscription?' Well, the numbers also suggest that ownership is losing favour among customers while subscription-based services are gaining favour. The subscription economy is on the rise, across the globe.
Infact, in course of the ongoing pandemic, 38% of consumers surveyed have tried a new digital activity or subscription for the first time. The most popular services are viewing live-streamed events and watching a video with others through a social platform, web application, or videoconference.
More than two-thirds of the audience surveyed said they are likely to continue their new activity or subscription. Media and entertainment companies may not have anticipated that videoconferencing could be a new form of content, but these are times of great change.
Subscription economy in India: An overview 
Let's take a step back and trace the beginning of the subscription economy or recurring revenue in India. The traditional doodhwalas or milkmen used to operate in what we now call the subscription model. Just that these were offline and had no streamlined way to function. 
The earliest player to leverage online subscriptions in India were media and publication businesses. Driven by engaging content and a convenient way to consume, Indians took to OTTs (over-the-top media services) like Netflix, Amazon Prime and Hotstar. 
Gradually, FMCG, hospitality and reservation apps along with banking, insurance and assistance providing apps such as Uber, UrbanClap, MakeMyTrip (MMT), Zomato and many others realised the potential of the subscription economy and made the much-needed shift. 
[Also Read: Retain, Engage, Scale: Three Reasons to Build a Subscriptions Business]
India v/s the world: Where do we stand? 
It took a while for the subscription model to gain a foothold in India. But the success of brands like Amazon Prime and Hotstar has proven that there is a massive market for subscription businesses in the country.
Currently, India is in the midst of an e-commerce boom. Over 40% (about 472 million users) of the country's population is internet-enabled, making India the world's second-largest user base.
Click To Tweet
This massive internet penetration has put the Indian e-commerce market on an upward growth trajectory.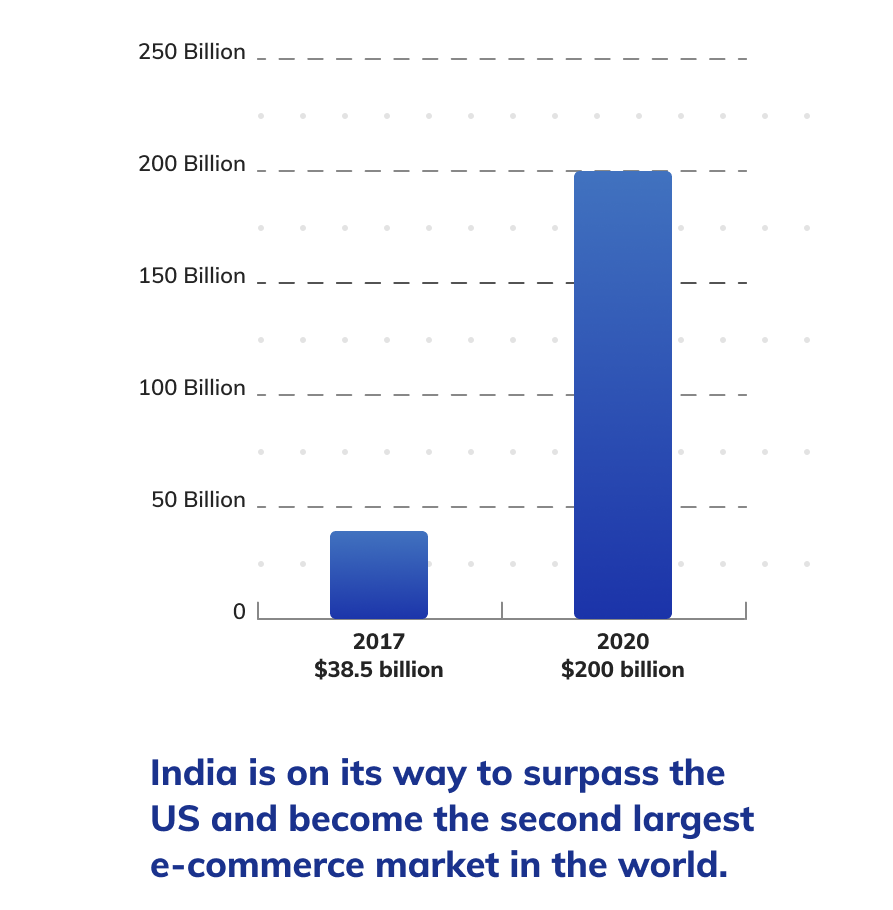 Over the past seven years, subscription companies across North America, Europe, and Asia Pacific have seen their sales grow by more than 300%, representing an 18% compound annual growth rate (CAGR). That's about five times faster than S&P 500 company revenues and US retail sales.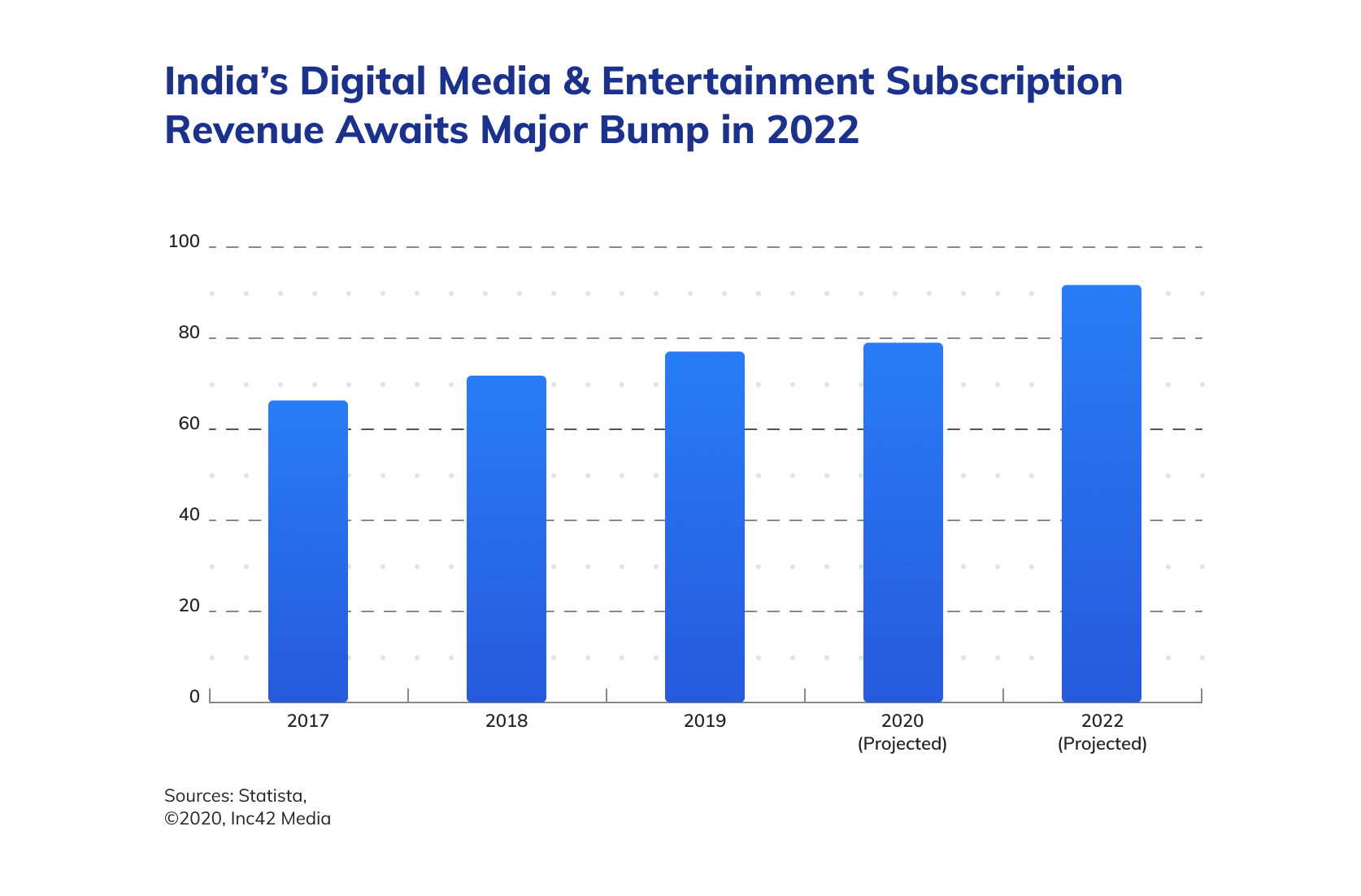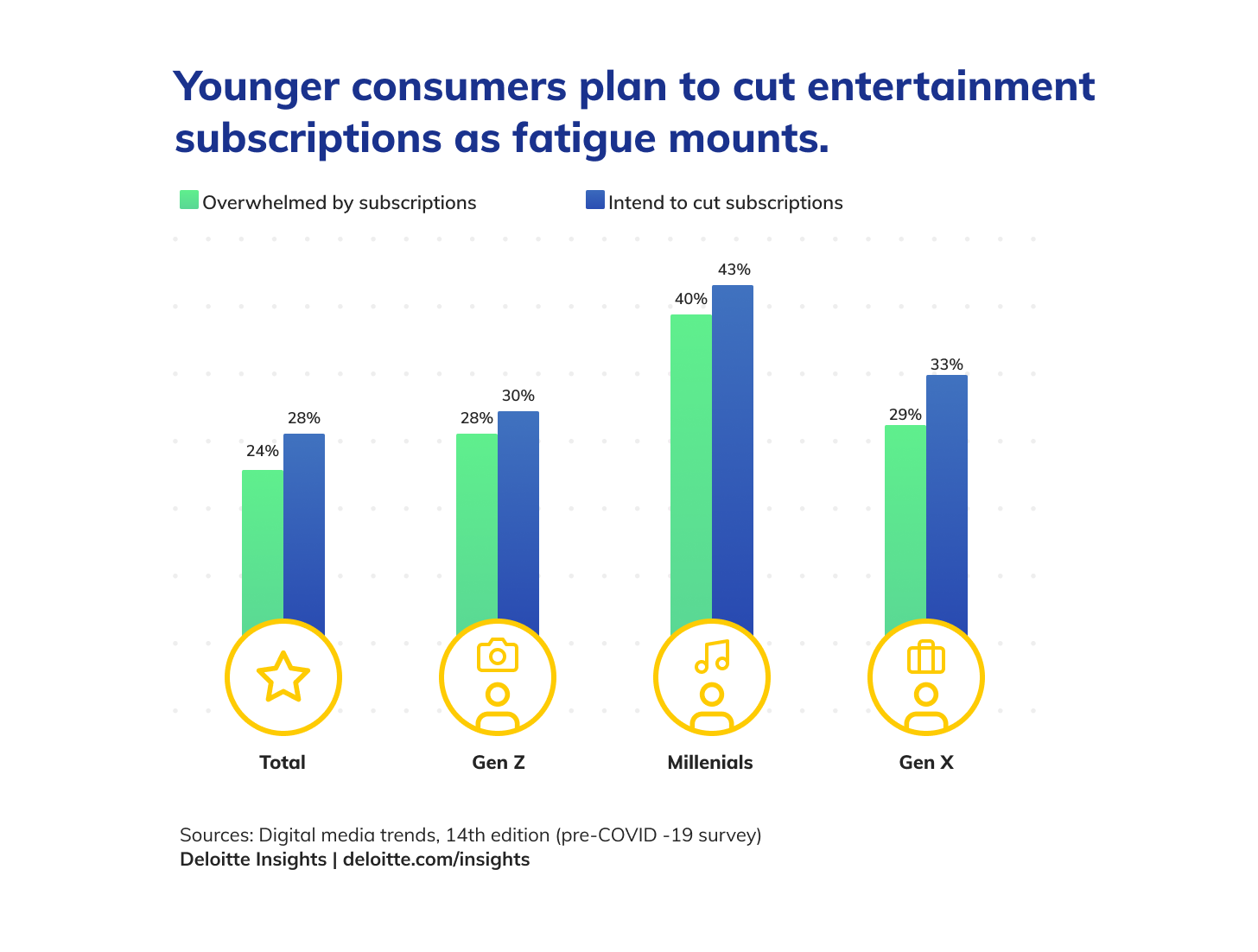 The latest innovation in subscription economy: UPI AutoPay
UPI as a payments option has seen more than 100x growth from 2016 to 2020. As per NPCI data, payments on UPI in June 2020 hit an all-time high of 1.34 billion transactions with the volume touching nearly 2.62 lakh crore.
It quickly took over cards and netbanking, becoming the preferred payment mode of Indian consumers, according to transaction data on the Razorpay platform.
[Know more: UPI AutoPay: A Powerful Addition to Your Payment Options Bouquet]
At Razorpay, we have made it super simple and seamless for businesses to integrate UPI AutoPay so that you can start realising payments faster. It is available for all businesses that integrate our Subscriptions product. Here's a sneak peek of the UPI AutoPay feature set.
Benefits of the Subscriptions model
What are the major benefits of this model you ask? Well, have a look: 
An excellent experience to customers by letting them enjoy the service seamlessly

Reduction in the friction of a consumer coming back to go through the checkout journey again

Affordability to customers, as they only have to pay for the services on a monthly basis versus a yearly lump sum amount. This, in turn, improves customer retention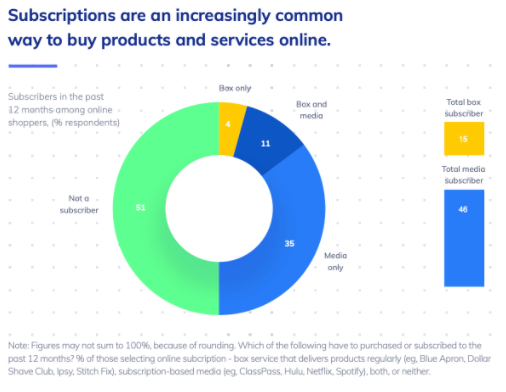 Brand loyalty, which once upon a time guaranteed a minimum ROI, is no longer something can be relied upon. Today, you have to win your customers repeatedly with every interaction. While they need to see the value of your service each time they use it and every time they pay for it, they also expect a personalized experience.
If you aren't able to deliver on these expectations, your customers are often just a click away from churning.
Types of Razorpay Subscriptions
One hat doesn't fit all the heads, does it? 
Well, we understand every business has its own set of requirements. At Razorpay, we have different types of subscription services. Along with UPI AutoPay, listed below are the types of subscription services you can avail: 
Recurring on cards & netbanking
Allow your customers to authorise their netbanking or credit/debit card details for once and collect payments on a recurring basis with ease.
eMandate
Get e-authorizations for on-the-go services like Hotstar! Get your customer's payments details and collect recurring payments with ease with e-mandate.
Interested to know more about Razorpay e-mandates? Check out our article here – What Is eMandate and How Does It Work.
Paper NACH
Shift from traditional document submission to everything online with Paper NACH. Most importantly, reduce TAT from 15-30 days to real-time. 
Well with this, we come to the end. If you think Razorpay Subscription can help you supercharge your business, sign up and get started today!
Understand how businesses can reduce operational costs by 30% with Razorpay Paper NACH here.
Aadhar based mandate
In Aadhaar based eMandates, while the registration confirmation is not in real-time, it is
significantly faster than physical mandates. Furthermore, with the penetration of Aadhaar,
the segment of customers who can set up mandates via e-sign, is significantly higher than
is the case with either net-banking or debit card authentication.