One of the biggest problems seen in security is the issues we face with online transactions. The importance of online security has reached a whole new level where new methods are being developed on a regular basis to improve security. And this is where two-factor authentication comes in. 
Online transactions have become a really common thing in our lives with so many services available on the internet. We can pay online and get almost anything from any corner of the world, ranging from groceries to gadgets. 
However, we can't help but think about whether the payment details we provide are safe or not. 
Where does two-factor authentication come in?
Online platforms that facilitate online transactions now have ways to ensure that all the details you put in are safe. And, there are ways to find out whether the transaction is authentic or not. Identification of the authentic user is what makes the whole process reliable from both ends of the tunnel. 
A two-factor authentication (2 FA) process is a sub-part of the multi-factor authentication that uses two authentication factors not only verify the user, but also to protect the online payment system. Hackers can creep into the system by faking your account details, creating malice in the whole system. To avoid such situations, two-factor authentication was introduced in payments to prevent fraud. 
Two-factor authentication in payments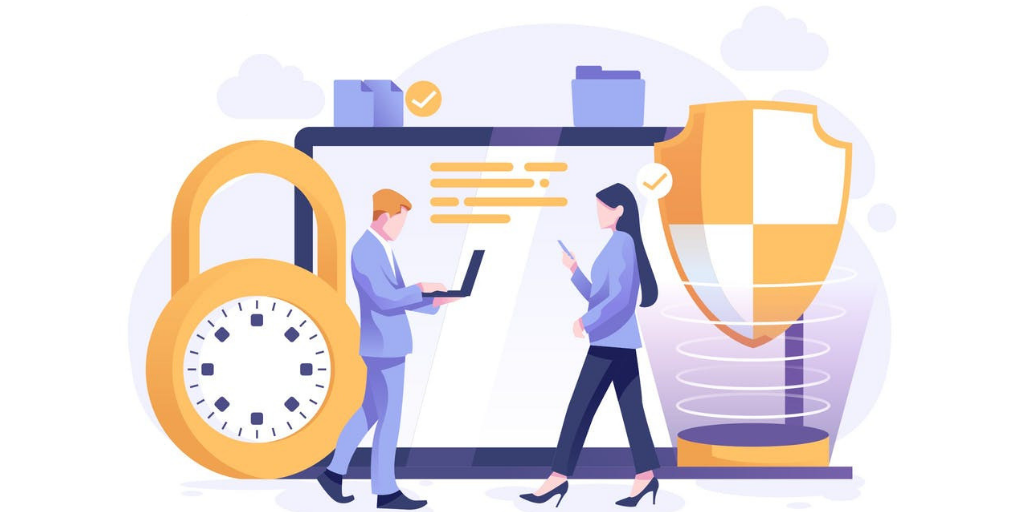 Two-factor authentication involves two factors to grant access into a system. With the idea of increasing security in payments and to allow only the right users to make transactions, the two-factor authentication process has been created as an ideal solution. It does not only use a simple password or code but also uses some other factors like a fingerprint or facial scan so that the system ensures that you are truly you.
Two-factor authentication adds another layer of security, thus keeping online transactions safe and secure. Now, a hacker cannot get into the system by merely knowing the password, which is absolutely crucial in ensuring the security of the system. They have to have further information to crack the additional layer of security. 
A 2FA uses different kinds of authentication processes for the second step – tokens, RFID cards, or some mobile apps even. In some cases, mobile apps generate one-time passwords (OTPs) to provide access. 
With another level of security, online transactions become much safer. This safeguards your details from any malpractices.
Multi-factor authentication 
Multi-factor authentication is a process where you are granted access to a platform or any service only after you go through a certain pattern of the authentication process. You have to provide some basic identification information to gain access. The authentication process involves 2 or more identification processes involved in it. 
Authentication factors
Authentication factors make sure no unauthorised person can gain access to a system when they are not supposed to get one. To avoid any discrepancies, authentication factors help in the identification of the right person. It could be anything that the user possesses physically, like a USB stick or an ATM card, or something in their knowledge, or something biometric. The factors differ with the level of security required and the possibility of incorporating that level of security. 
Knowledge factor
Knowledge factor is the most common type of authentication that involves a piece of information that you possess like a PIN, password or TAN (Transaction Authentication Number). However, it is important that the password generated is strong enough to ensure that it stays safe under all conditions. Secret passwords like 'What is your favourite colour?' or 'When were you born?' do not make any sense as such things are information that many people can have access to. Some systems ask for stronger passwords that include both numbers and letters, some ask for letters including both upper and lower case. 
Possession factor
Possession factor involves something physical that you have. It could be a key, a token, an ID card or even a smartphone. It works on the principle of lock and key, and your possession is the key to the lock that will take you to the other side of work. 
Inherence factor
This is something that you carry with them from birth, something like a fingerprint. Some systems also use retina or facial scan, or voice recognition systems. Such level of authentication is used only in high security systems where only a select few are granted access. For further high security, biometrics can also involve speech patterns or other behavioural patterns where the system focuses on the amount of stress you put on particular words or something that is too specific to you. 
Location factor
This is enforced by identifying the location of the place where the authentication took place. By this, it limits the attempts to get in a system to a specified place only. If you try to login or enter the system from a point that is not authenticated, then you won't be able to get in. The authentication process basically tracks the IP address or GPS location in some cases. 
Time factor
This factor comes into play when the authentication step requires you to get access only during a specific time frame in a day. If not logged in during that time, then you will not get access to the system. 
Conclusion
Two-factor authentication is one of the best ways to ensure your payments are secure, along with the payment details you provide to the site you are transacting on.
Read next: How to Collect Payments Without a Website