We're starting this article off on a happy note, basking in the success of Razorpay's first e-commerce webinar! We had over 250 attendees from different parallels of the e-commerce industry coming together to discuss the state of today's e-commerce fraud. For everyone who wants a second look at everything that went down and for those who want a first look because they missed it, here's a summary of the Razorpay Thirdwatch webinar held last month.

About Razorpay Thirdwatch
Razorpay Thirdwatch is a state-of-the-art fraud detection tool with functionalities across different e-commerce parallels like Shopify, WooCommerce and Magento. Thirdwatch, with its AI-powered engine, helps merchants detect and profile fraudulent users, suspicious orders, incomplete addresses, etc. Thirdwatch also helps merchants flag suspicious orders and prevent Return-To-Origin and Cash-On-Delivery fraud.
About the speakers
Shashank Agarwal, Associate Director, Razorpay 
Shashank Agarwal is the founder of Thirdwatch and is currently the Associate Director at Razorpay. The brain behind the fraud detection solution, Shashank brought Thirdwatch into the business about 3 years ago. Thirdwatch is now a full-fledged fraud detection platform with features like Buyer Action, Address Parser feature, dashboard actions, etc. Razorpay acquired Thirdwatch in August 2019.
After having spent almost 4 years in the field of risk and fraud detection, Shashank addressed the problems and impact of fraud and RTO orders in today's e-commerce industry. 
Dinesh Verma, Senior Director- Finance, Flipkart
Dinesh Verma is a risk industry veteran with an exclusive 5 years of experience heading Flipkart's risk team. Complementing Shashank's knowledge of fraud in micro and medium e-commerce businesses, Dinesh helped the audience get an inside look into risk and fraud in one of India's biggest e-commerce players. 
Topics covered:
During the course of the webinar, we managed to scoop out some of the most enriching discussions between the two speakers. Here's a condensed list of all the topics covered at the Razorpay Thirdwatch webinar.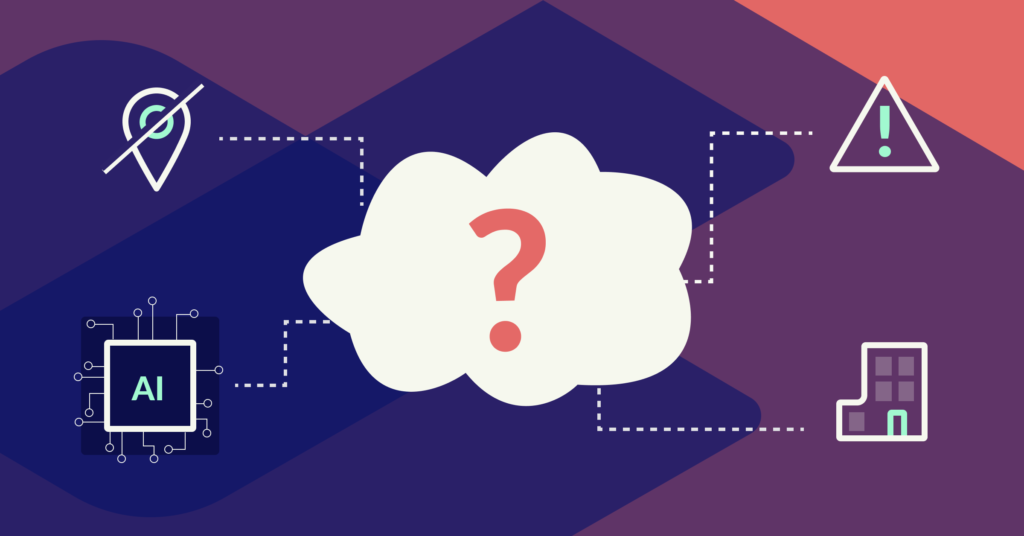 State of today's e-commerce industry
E-Commerce today has evolved into a trillion-dollar market with demand and competition increasing every day. With the phenomenal rise, however, came a lot of rising problems as well. 
Fraud has increased 6-fold in the last 2 years and small companies are finding it increasingly difficult to get a cost-efficient solution in the market for fraud detection.
Growth of e-commerce in India vs globally
E-Commerce in India is definitely on an upward slope with thousands of businesses being introduced to the market every year. By 2034, believe it or not, Indian e-commerce is expected to surpass the US market!
However, what makes India primarily different from other countries' e-commerce models is how cash-driven the economy is. Reports show that Cash-On-Delivery is still the preferred mode of payment for 60% of the consumers.
Due to this high preference of COD model, e-commerce merchants are faced with mounting levels of fraud, suspicious orders and impulse purchases.
This is a strong contrast to the Western market as their fraudulent activities do not occur in this way due to a strong online presence. Indian merchants must keep up with the changing times and constantly look for solutions to keep their profits afloat.
Indian merchants are faced with RTO rates as high as 30%, on average. Big players in India are faced with similar issues, too, and battle risks with a competent internal team.
Innovations in Indian e-commerce
With the changing market trends, it's also important to keep an eye on risks that may occur. Retailers and merchants need to invest in fraud prevention techniques and also keep up with the pace of technology.
There is an increasing amount of new methods introduced to increase customer experience like voice search, Internet of Things (IoT), Augmented Reality, drone delivery, etc. 
Large Indian e-commerce players are expected to bring in e-commerce innovations like drone delivery in the next few years. These are expected to pique customer interest in purchasing and most importantly, retaining the purchase.
Share of RTO in an e-commerce business
COD suits the Indian mindset and can make up to 70 percent of Indian e-commerce businesses. With smaller players, customer credibility is also in question, which can further accelerate the need to introduce COD to their business.
RTO is when orders cannot be delivered and have to be shipped back to the warehouse. This puts a significant cost burden on e-commerce firms as they lose a lot of money in shipping it back and forth.
Here's how e-commerce companies lose money in these orders:
Forward & reverse logistics

Blocked Inventory (Items stuck in transit)

Physical Quality check and re-packaging of returned items

Increased probability of damage to fragile items, and hence more money spent in shipping them

Operations cost in processing this order
Here's what Thirdwatch noticed- in case of COD orders, the percentage of RTO orders can be as high as 30-40 percent!
Companies often perceive these costs as "mandatory" since there's no proper solution set in place. Companies have little choice and fewer tools to prevent RTO — they just take it as a 'cost of doing business'.
Unique solutions like Razorpay Thirdwatch help small players battle these problems at scale while keeping costs low.
Implications of fraud in Indian e-commerce
The real implication of e-commerce fraud is the cost incurred to the merchant. Every failed or retracted order causes a heavy cost to the merchant. Just like we specified earlier, the merchant is set to lose out on a lot due to forward and reverse logistics costs, operations costs, etc.
Another fact we found out is that the merchant will not be able to resell the same product after it is cancelled and he will have to bear the losses. 
How large vs. small businesses handle fraud
While both small and large companies are finding it difficult to deal with rising fraud, larger companies have it easier due to lack of funding problems.
On the other hand, smaller companies have issues of scaling and pricing when employing an exclusive solution. There are currently no solutions for small businesses other than Razorpay Thirdwatch, which helps you identify fraudulent orders in real-time.
Use of AI and ML in fraud detection and prevention
Machine Learning technology offers an attractive solution as it addresses all the challenges in preventing fraud — scale, complexity and changing patterns.
Employing Machine Learning for fraud detection
Catching digital frauds requires us to first gather the 'Forensic Evidence'. Every user interaction leaves behind a subtle digital forensics trail like proxy IP, device ID, email address, time to order, etc. 
Machine learning models combine hundreds of such innocuous parameters, which are seemingly unrelated, to identify the patterns that indicate fraud. These patterns are later used to zero down on customers who perform a fraud across different websites and make it to the blacklist.
Machine learning and natural language processing are used to differentiate between real and fake addresses. This is only the beginning. Transaction and user data can be enriched by adding context to it.
For example, by adding the price of the user's phone device or categorizing an address as five stars to one star, we turn meaningless data (Phone model) into actionable information that increases the accuracy of the red or green flag that the machine learning models generate for every transaction.
Fraudsters are habitual in nature. They leave similar footprints on multiple sites. Network effects can be harnessed by pooling in anonymized data to predict and prevent fraudulent behaviour. This de-incentivises and penalises fraudulent behaviour across the ecosystem.
Tips for emerging startups
Keep a regular check on your user database for any suspicious patterns

Do not go for large-scale fraud detection (with a dedicated team) if you can't afford it

Do not be afraid to experiment with AI and ML to automate mundane tasks

Avoid blacklisting users blindly. This can affect genuine customers as well

Make sure to offer all modes for payment (and not block any) to ensure customer satisfaction

Target Tier 2 and Tier 3 cities to maximise penetration of your product
That ends the summary for the Razorpay Thirdwatch webinar. We've also answered all the questions that you had asked us, make sure to check it out! Below is the webinar recording too, in case you'd like to revisit the session! Please feel free to get in touch with us if you have any questions for us.
Meanwhile, check out how Razorpay Thirdwatch is helping businesses bring their RTO percentage significantly here!