"The art that is in the machine-made article appeals only to the eye; the art in Khadi appeals first to the heart and then to the eye." 

– Mahatma Gandhi
For anyone else in the world, Khadi is its textbook definition – a hand-woven natural fiber cloth. But for India, Khadi is a symbol of freedom and self-reliance. It is, in its essence, Indian. 
While Khadi has always stood for sovereignty, the Made in India movement gave it the much-needed push and visibility. Thanks to multiple government initiatives, some organizations decided to take this mission forward. In their unique way, they promoted and educated on the use of Khadi.
This 2nd October, Razorpay is proud to bring you the story of two of our partner brands that are on a path to promote the use of Khadi. They shared stories of their association with Khadi and why it is essential that we make it a part of our lives.
Featured business: Khadi Sustainability
When you visit khadis.in, you can see the sheer pride and evident love for the Indian fabric. From the beautiful product to the heartwarming copy, I felt that some truly senior experts were behind this initiative. However, my assumptions went for a toss when I interviewed Chinmayee Kusnur, the 18-year old founder of the venture.
The inception story
When the pandemic struck in March, she was on her way back from Canada, where masks were not yet abundantly available. "I thought if Canada was not prepared for the pandemic, then even India must be facing a similar problem," says Chinamyee. This was when she decided to do her bit towards the safety equipment situation in India. 
When the government imposed the Lockdown in India, Chinmayee and her parents chose to provide masks to those in need. In the initial months, the objective was to raise money and donate masks to those who required it. This included the Indian Army, Mumbai Police, and underprivileged people in her vicinity, among many others.
Slowly, the family started hearing positive feedback about the masks and their effectiveness. This was when they decided that such an initiative should not be stopped. Thus was born the brand' Khadi Sustainability'. The idea was that people could buy the masks online, and all the proceeds from the sale would be used to donate masks to those in need.
Click Here to Buy Khadi Kavach Masks
The love for Khadi
Chinmayee Kusnur is very vocal about why Khadi was the only obvious choice for her brand. She tells us, "We did not want to make any other cloth mask because Khadi is the most sustainable and environment-friendly option. Another thing which people don't know is that it saves resources".
Khadi soaks up only 5 liters of water when it is made as compared to cotton and other fabrics which can soak up to 55 liters of water
Click To Tweet
Talking about Khadi masks, in particular, she mentions that their product Khadi Kavach has multiple benefits. Since Khadi is hand-woven and away from any machine-based production, it prevents rashes and irritation. The cloth used is not only breathable and comfortable but also prevents the transmission of germs.
Joining hands with Razorpay
The team at Khadi Sustainability consists of youngsters and Kusnur's parents, who have taken responsibility for different verticals. Harshit Parikh, the man leading the brand's finance and tech efforts, suggested Razorpay out of all the payment options available.
Khadi Sustainability has multiple Payment Pages integrated on its website, which facilitates easy checkout. Chinmayee adds, "We have a separate Payment Page for Regular and Premium collection of Khadi Kavach. Though I don't directly handle tech, working with Razorpay Payment Pages was extremely simple. I could do it within minutes". 
Featured Business: Tahi Moda
How does a youth-focused t-shirt brand, led by two young entrepreneurs, decide to venture into Khadi masks? Because they realize the need for sustainable protection gear, which should be affordable and safe. This was the driving force behind Tahi Moda's decision to start producing masks.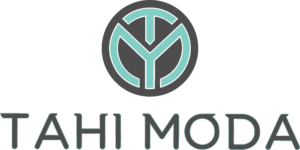 The inception story
Tahi Moda LLP, launched in 2018, is the brainchild of two friends – Vidhi Gogari and Yegnesh Chandrasekar Tawker. When both the founders first started this venture, they were excited to sell youth-oriented products. This included mobile cases, graphic t-shirts, and other printed items.
However, when the pandemic struck in March 2020, Vidhi and Yegnesh realized the need for masks in a supply-deficient market. Vidhi tells us, "We came up with the idea for masks when we saw how essential it was for people. But we did not want to launch masks for the sake of a sale; we wanted our masks to be helpful and affordable."
Khadi – The Indian choice
One of the main reasons why Tahi Moda chose Khadi for the masks was the fabric's Indian roots. The founders believe that selling Khadi masks is their small step to be in line with our government's #VocalForLocal initiative. Khadi's relevance and importance has been time and again highlighted by our Prime Minister via various initiatives.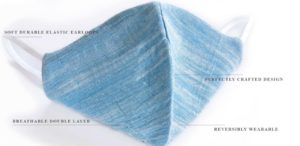 The Tahi Moda masks are sourced directly from Khadi manufacturers, without any middlemen involvement. Vidhi points out that the masks are natural, raw and breathable. Not just this, the masks are also lab-tested, having a 95% bacteria filtration efficiency for over 0.6-micron bacteria. Khadi, as a material, provides the wearer with extreme comfort and respite from itchiness.
Buy Tahi Moda Khadi Masks Here
Joining hands with Razorpay
Yegnesh, who handles Tahi Moda's backend and operations, lets us in on their journey to take the initiative live. With the infection rates rising in the country, they wanted to take the product live at the earliest. Though the brand had a website under construction, they did not have enough time to launch the masks via the site.
"I did my market research and evaluated all possible options for a payment solution. After reading the reviews on Quora and Facebook, we finally decided to go forward with Razorpay to launch the Payment Page", says Yegnesh.
Within a matter of a few days, their Payment Page was ready and live to accept orders. Since the process had to be initiated during the lockdown, Yegnesh tells us that the team was apprehensive at first. However, once they went live, their operations were smooth and seamless. 
Making Khadi the new normal
Both our partner brands had one thing in common – their unwavering trust in Khadi. There are hundreds of reasons why Khadi is a superior raw material as compared to other fabrics. If businesses are taking a step towards promoting the pristine material of Khadi, the next step relies on buyers. 
From masks and garments to face and body care products, Khadi is used extensively to produce quality products. This 2nd October, Razorpay urges you to buy Khadi alternatives, wherever possible. Not only will this ensure a massive boost to the Indian economy, but it will also give you access to high quality, reliable products.
If you are a Khadi-based business looking to take your business online, Razorpay Payment Pages are here to support you. With ready-to-use templates, they can ensure quick and hassle-free transactions for your business.