UPI payments have seen nearly 100% year on year growth for the past 3 years. This has been facilitated by a variety of ecosystem services, players and the overall digital awareness campaigns that we regularly come across. 
To put things into perspective, what took credit cards a decade or so to achieve in India, UPI had probably knocked that off in a matter of just 2 years!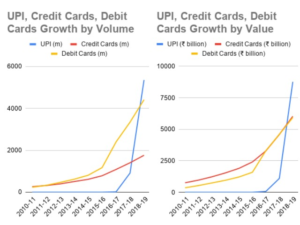 Just to take a finer deep dive into which apps are commonly used, part of our earlier reports as well – we see apps stacking with each other in the below fashion.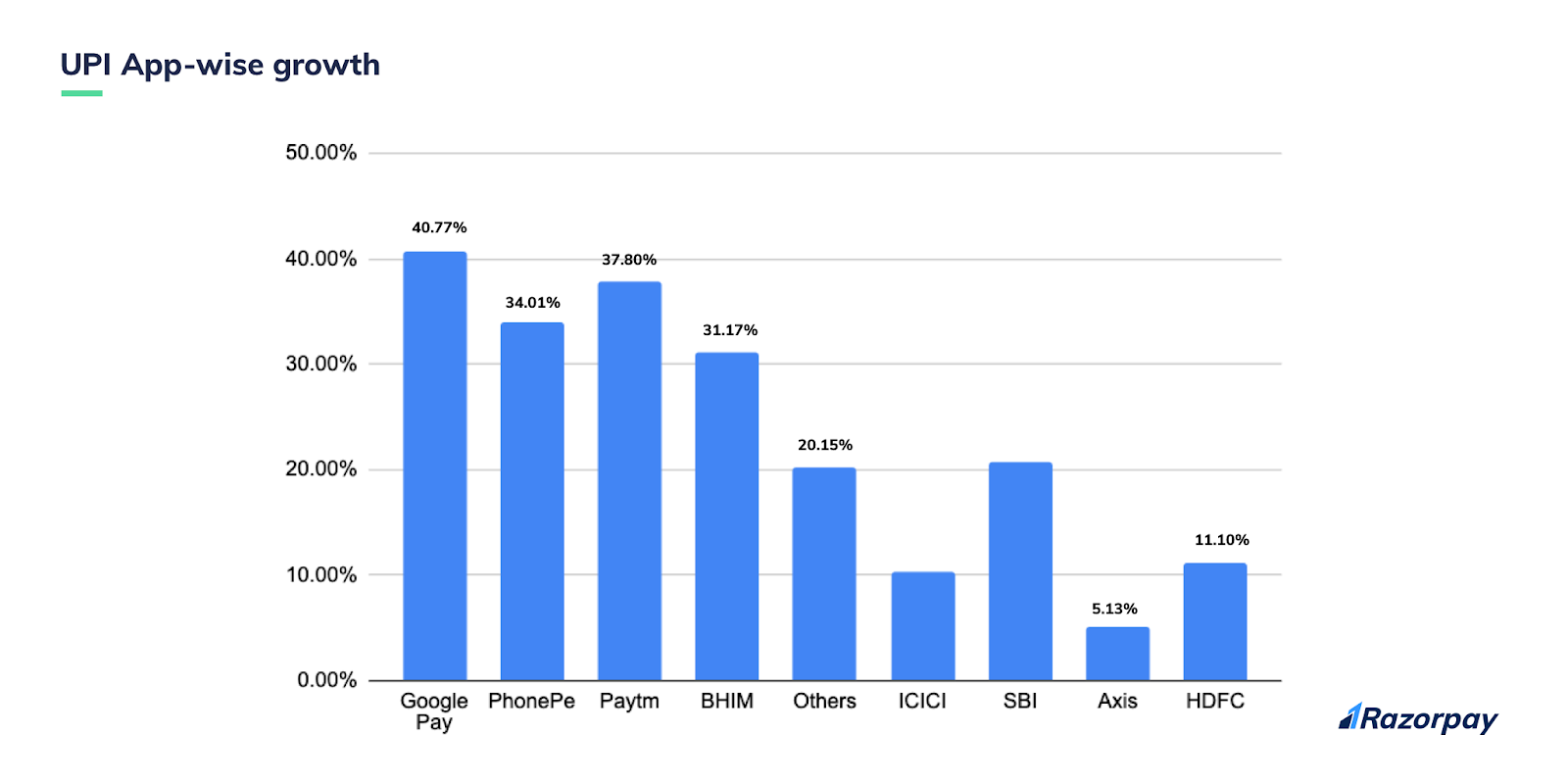 Clearly, no major surprises with Google Pay, PhonePe and PayTM bagging the podium spots.
Let's take a step back
One of the biggest pain points with netbanking that UPI solved was that users were able to transfer money into each other's accounts by using just the mobile number or a simple user handle at most.
Remembering the internet banking username is something that can easily pass off as a memory text, and this problem compounds even more so when you have multiple bank accounts.
Yes, UPI did an excellent job in addressing this problem. 
This led to UPI penetrating tier – 2 and tier -3 Indian cities like never before. There are plenty of B-school case studies that eulogise businesses cracking distribution in the hinterlands of the Indian subcontinent. This is where the context gets even more exciting as UPI did just that or possibly a lot more by leveraging the ecosystem of private PSP apps.
Tier-2 and tier-3 cities contributed 30.97% and 6.16% respectively to the UPI transactions across the country and these numbers speak for themselves!
UPI Payment Links – The next big thing in UPI payments
As the UPI system in itself is sharply transforming into the next set of services with recurring and mandate issues, what we have observed is that there are certain behavioural challenges that need to be smoothened to make UPI meet credit cards head on. 
Being a payment gateway service provider, we, at Razorpay, obsess over success rates and that is where the UPI Payment Links comes in.
Here is data that states some of the common reasons why UPI payments fail. 

The top reasons that can be addressed by the intent flow are: 
payment_timed_out

Invalid_vpa

payment_collect_request_expired
Definitely, timeouts form a solid chunk of this. The elephant in the room is the "Incorrect VPA" error code. Yes, sometime back we were talking about not having to remember netbanking usernames and here we are back to remembering VPAs – Virtual Private Addresses.
It would be unfair to classify them into the same bucket but what we see is that remembering any form of an address will eventually lead to this issue. 
Thank god there isn't a password for this!
One of the things we did recently was to provide a Saved VPA option. The results were substantially positive. 
Going another step forward, we are proud to announce UPI Payment Links. 
How does UPI Payment Links work
Well, all that you read brings you to another question – how does the entire thing work? The GIF attached below explains the steps involved.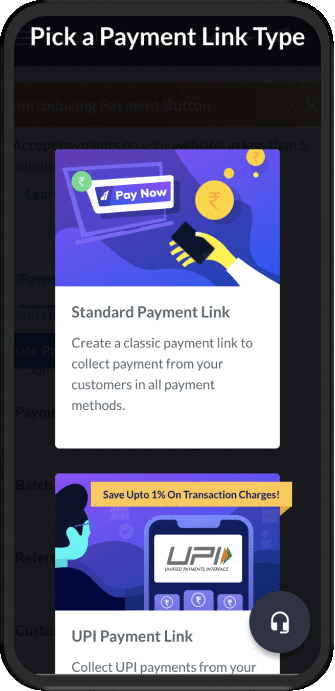 The flow is as simple as it can be. Here's an overview: 
The business sends a link of their desired amount. Let's say INR 100

The customer receives the link in their phone via SMS or email

They open the link

The customer is asked to choose their UPI app of choice

Lastly, the customer enters the PINs to make a payment and voila – money in the bank! 
Just to make it obvious, the customer did not have to enter their VPA at any point of time. Yes, that's right – you can make UPI payments without a VPA.
Please note: This is what we have with Razorpay Payment Links otherwise – an expiry date, a paid confirmation page and a shareable short URL.
This is essential to the complete experience – a payment reference that the merchant and the customer can refer for any form of reconciliation or disputes.
Use cases of UPI Payment Links
After getting a detailed understanding, let's talk about the use cases, shall we?
This is a super handy tool for you if you relate one of the scenarios:
Lending business
You might be having a tough time chasing after your customers to collect repayments for existing loans. With UPI Payment Links, it is easy remind and collect your payments with a single click.
Alternatives to GPay / PayTM
You might have customers asking you if they can send the money on GPay or PayTM or some other UPI App. Whatever be their reason – lack of immediate access to other modes, comfort in PSP Apps or even getting cash backs – UPI Payment Links makes this process convenient for you – to collect and reconcile on the same dashboard.
Better success rates
UPI Payment Links reduces the step of entering the VPA and sending a collect request. This is not the only benefit, the link opens the app directly and payment is processed via the PSP app itself.
Here is a quick UPI Payment Link on which you can try to attempt a payment. https://razorpay.com/payment-link/plink_Fmn2Yed1kwAA50
Did the trial make you feel like it's a product built for you and your business? How about giving it a try? 
Our teams have been reading and listening to all of you to create, code and design for you. What's the next thing you want your payment partner to roll out? Let us know in the comment section below and we shall brainstorm over it! 
Till then, make sure to explore the other products from our stack and supercharge your business to #OutgrowOrdinary.