As a business owner, have you ever had to make a crucial payment to your vendor or customer, but you couldn't process it because of fixed banking hours? 
Delayed payouts often lead to interrupted service. And, with RazorpayX, you can solve all your payouts related problems in a matter of minutes, and further simplify all of your business banking operations.
Here's how. 
How RazorpayX simplifies payouts
Make payouts, disbursals, and refunds via UPI, IMPS, RTGS, and NEFT, at any time of the day, instantly

No hold-up upon adding a contact; transact immediately

Upload any number of contacts in one go, without dealing with confusing file formats

Create payouts in bulk via APIs or directly from the dashboard

Offer 24*7 instant refunds to your customers and vendors etc., without any manual intervention

Add multiple team members with access control and secure payments with 2-factor authentication

With intelligent error code mapping, identify errors without any trouble

Reconcile refunds and failed payments with ease

Track, automate, and accelerate money movements and make impactful business decisions
How to make a payout
Step 1: Go to your RazorpayX Dashboard and navigate to Menu → Payouts
Step 2: Click on +Payouts. You can create a single or bulk payout
Step 3: You can select an existing contact or add the name, contact type, phone number and email id, account details of your new contact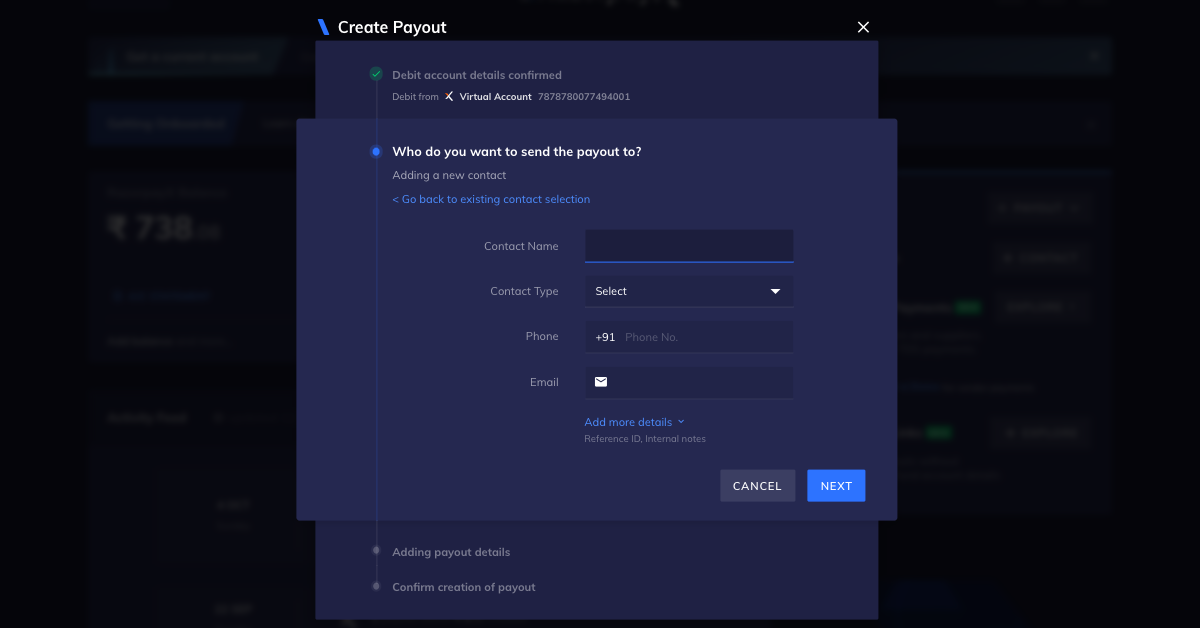 Step 4: Enter payout amount, purpose & choose the payment method (IMPS, NEFT, RTGS) and click on 'Next'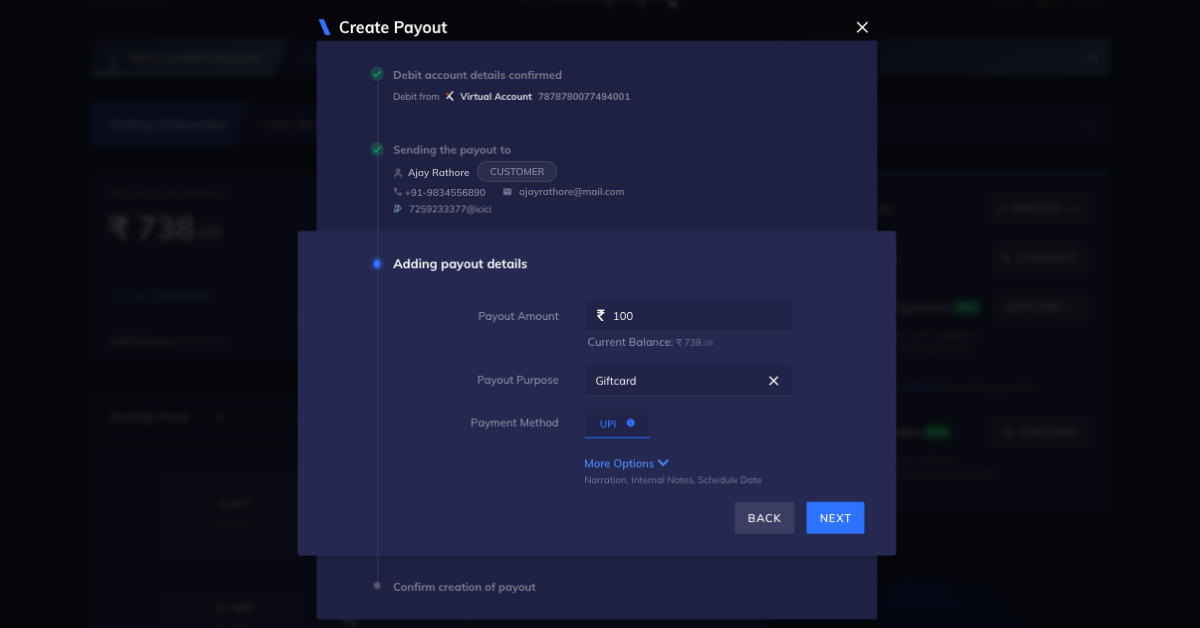 Step 5: Enter the OTP for verification and confirm the creation of your payout 
Step 6: Click on 'Create Payout'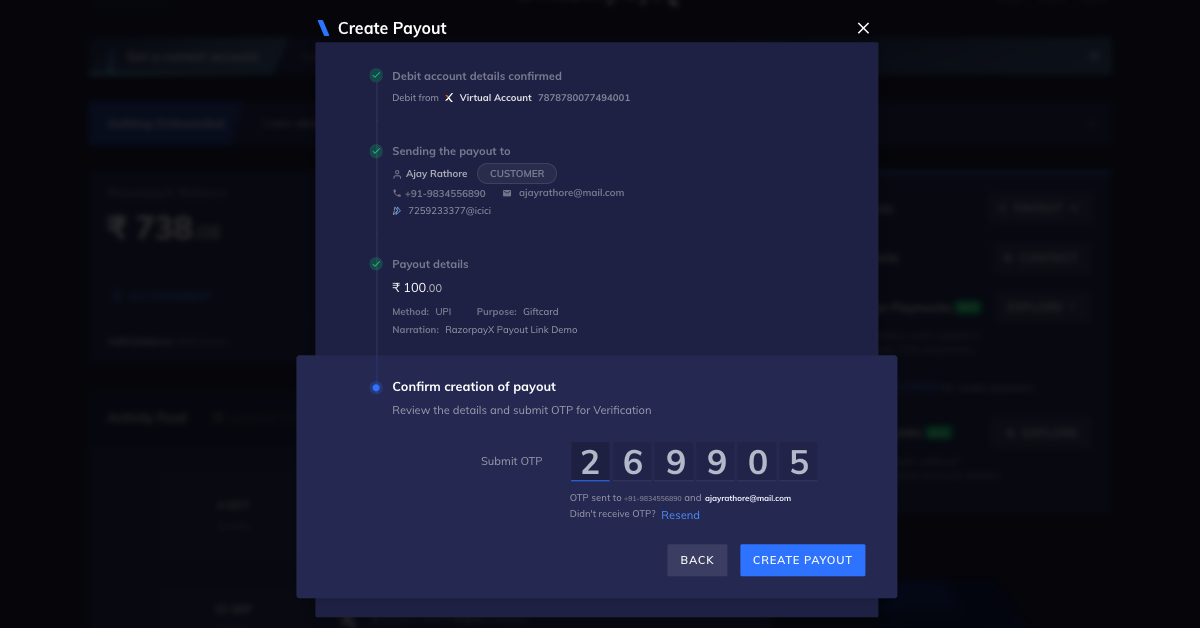 Check out the Payouts Demo and experience the ease of making superfast payouts firsthand. No signup required!
Types of payouts on RazorpayX
Bulk payouts – You can make your payouts in bulk, all at once. Simply upload all your contacts, sit back, and relax. RazorpayX will take care of all your outflow.
Payouts queue – If you need to make a payout and your account is low on funds, RazorpayX will queue your payouts that go over balance, and process your payouts when you add funds to your account.
Scheduled payouts – RazorpayX allows you to schedule all your payouts to your beneficiary's bank account or VPA, so they are processed at a later time. 
Make fast, effective payouts to your customers, vendors, employees, and partners, and track all forms of money movement with RazorpayX.