RazorpayX was created with a vision to automate and simplify the various financial processes that businesses deal with. The overwhelming response made it evident that businesses too are tired of manual and archaic processes, and the complexity they bring with them.
Last year, we introduced Opfin to simplify and automate payroll with a one-click payroll solution. In May 2020, we introduced Payout links to simplify refunds. 
Today, we are excited to introduce RazorpayX Vendor Payments –  the easiest way to pay your vendors. The product features end to end automation for adding, tracking and paying invoices, and taking care of the tax deducted at source (TDS).
Challenges with vendor payments
Every business relies on vendors and contractors to avail services like office space and supplies, food, software subscriptions, travel and entertainment, etc. Depending on the size of the business and the number of purchases made, a business relies on manual methods like spreadsheets or stand-alone software to process and pay their invoices.
Unfortunately, neither of these methods is great for businesses. They feature a number of manual and inefficient steps.
Invoices are

manually entered

into the tool, while some invoices may be forgotten. Or, incorrect data may be entered

Invoices have to be approved. This process is done over email and is quite tedious

Tracking of invoice due dates is rarely straightforward. It is hard to see historical reports and analysis of spends

Payments are made by manually entering information into a bank portal. Manual reconciliation has to be done to track if the payment was successful

TDS has to be calculated and paid separately on government portals. Challans have to be saved for tax filing
This process is extremely time-consuming. And, mistakes can attract penalties, affect vendor relationships, and divert attention from other important tasks.
[Suggested reading: Vendor Payment Automation: A Guide for Businesses]
How RazorpayX Vendor Payments helps your business
At RazorpayX, we believe that money movement should be straightforward. Vendor Payments is a  modern solution that's packed with the latest tech and features for businesses to use. 
Let's take a closer look at some of the features which we have added to make your vendor payments easier than ever!
Auto-Capture Invoice Details
When an invoice is added, our intelligent OCR extracts and populates most of the fields.  This saves you the trouble of manually entering data, reducing the possibility of errors.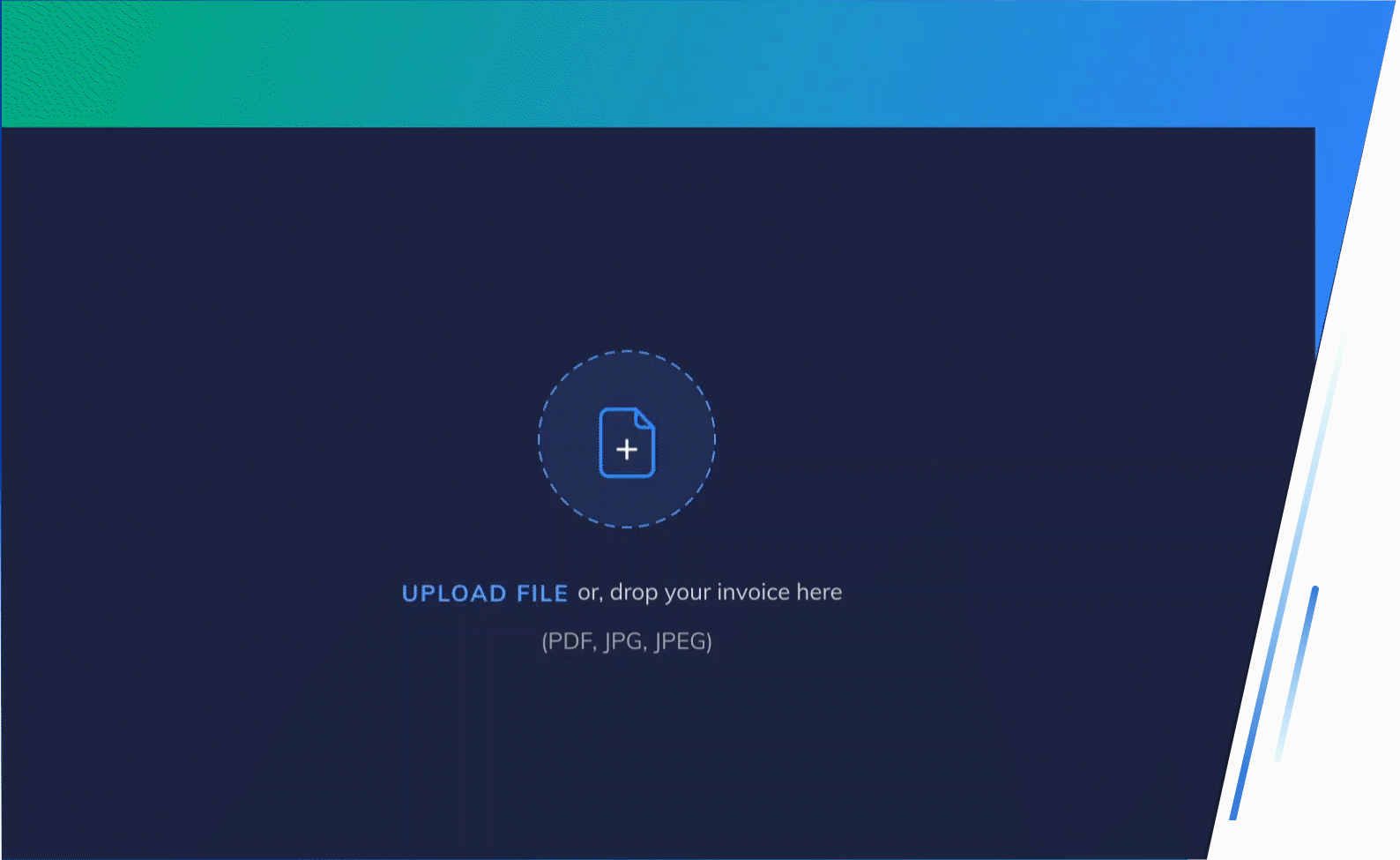 Track and Manage Invoices
The Vendor Payments dashboard gives you complete visibility of all upcoming invoice payments. You also receive email reminders so you never miss an invoice payment again.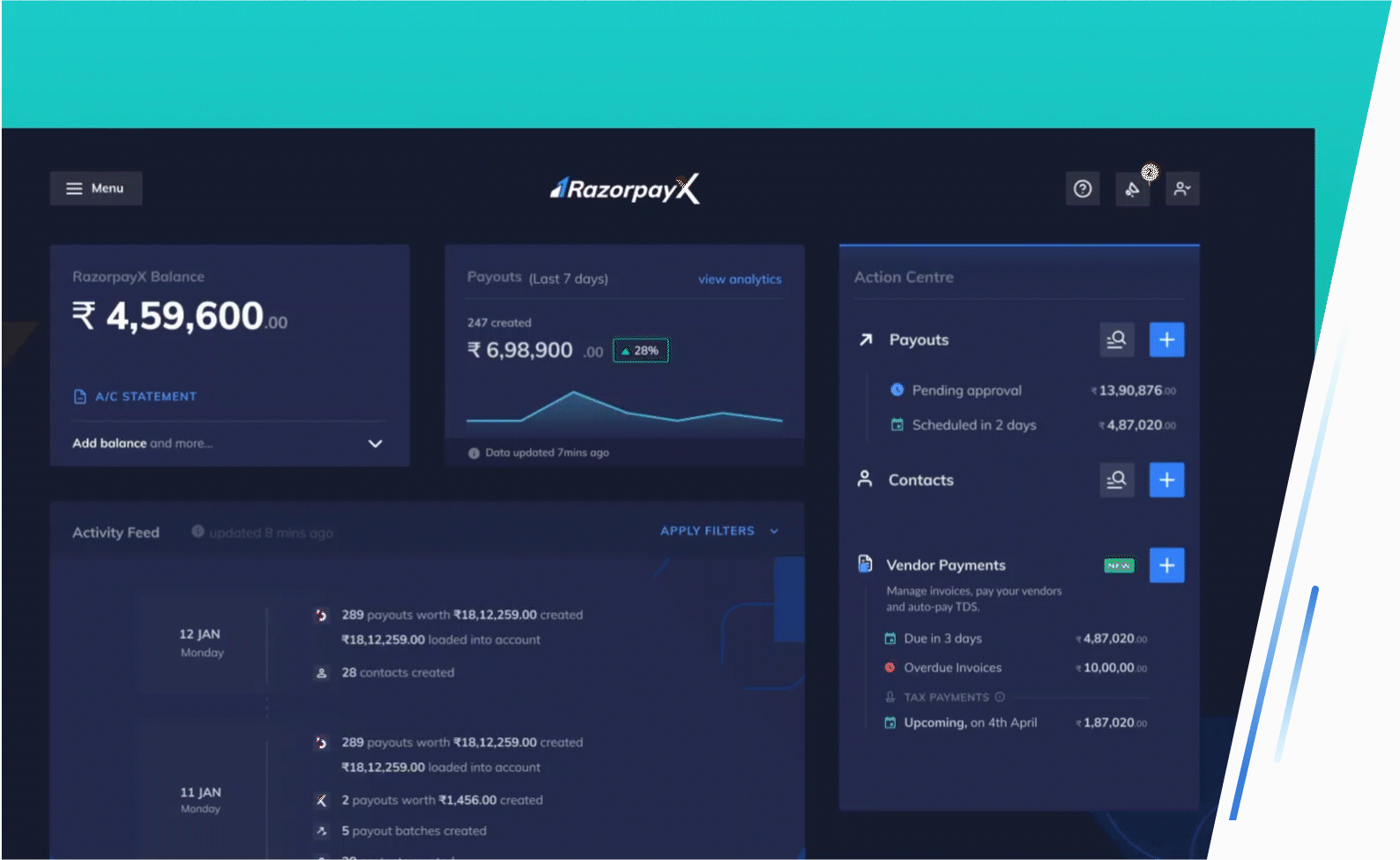 Pay your Vendors
Since the Vendor Payments app is built on top of the RazorpayX platform, it's extremely easy to make payments, no need to re-enter details. Payments can be made using IMPS, UPI, NEFT, and RTGS. Eliminate the time and effort spent on manual reconciliation with the payment status available in real-time on the dashboard.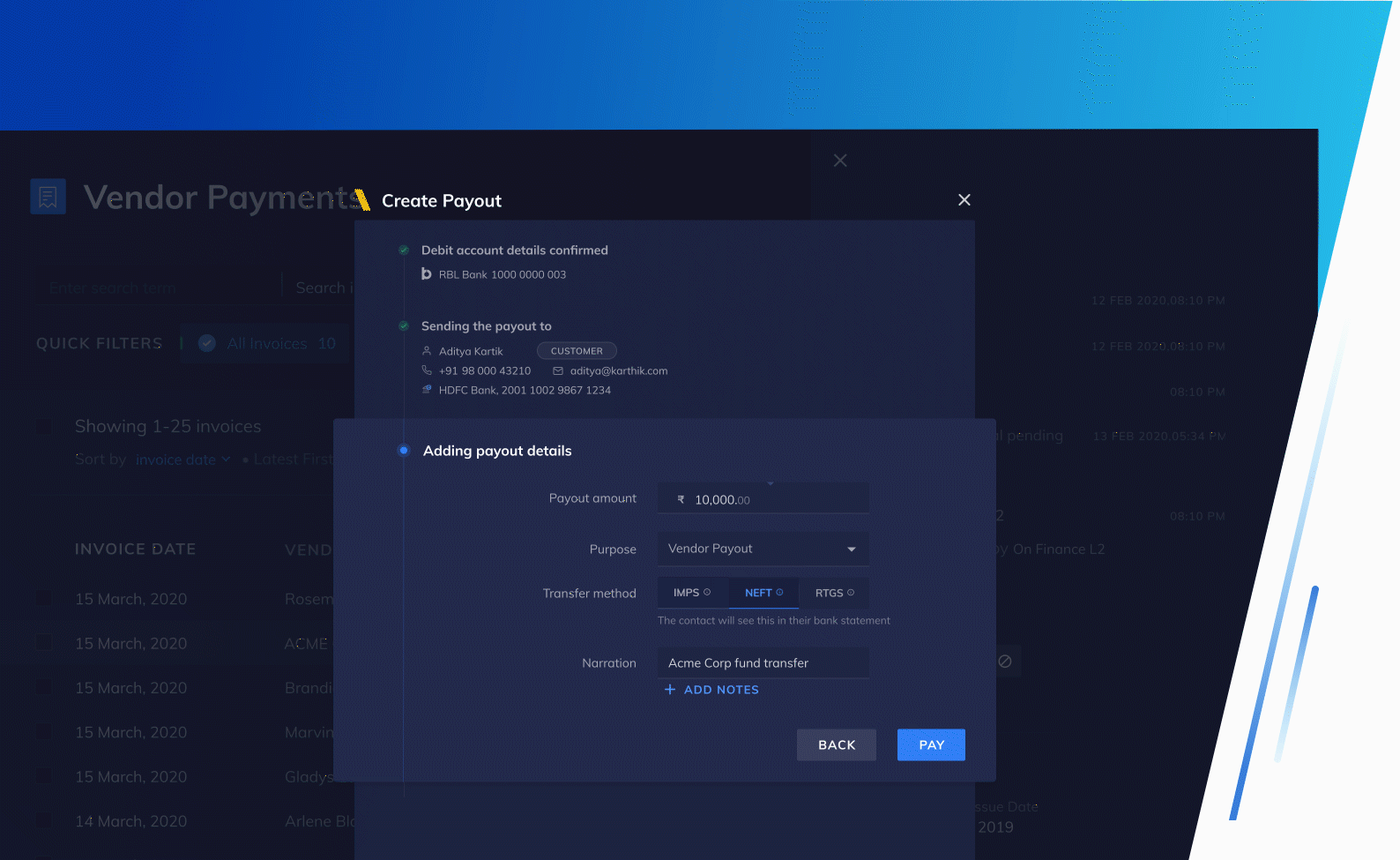 Auto-Pay TDS
TDS is applicable on invoices based on the vendor category. The app automatically deducts and sets aside the applicable TDS. At the end of the month, the amount is automatically paid. The challans will be available on the dashboard.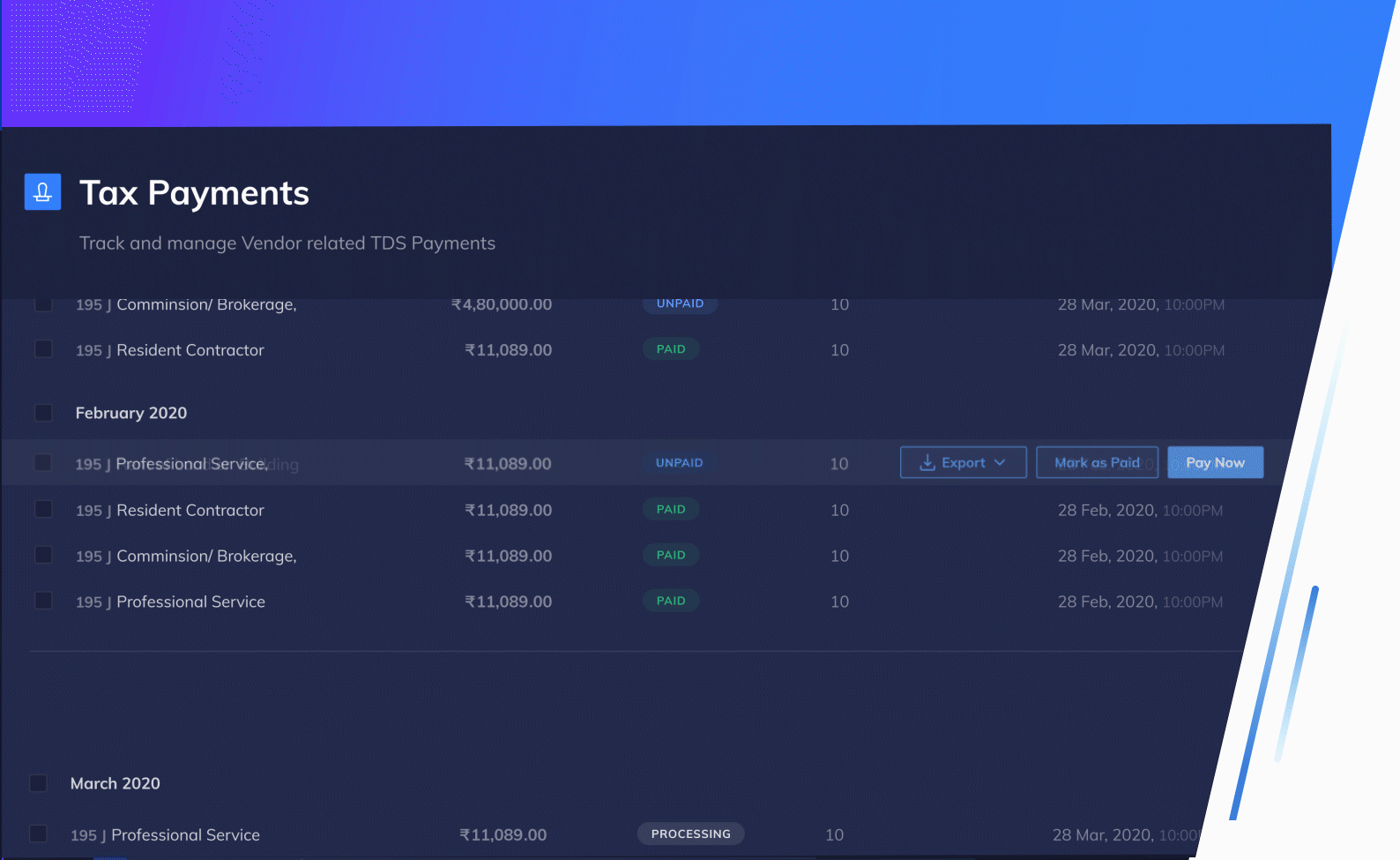 This is just the beginning. 
Over the next few months, we are releasing enhancements that make it easier to source and approve invoices.  And. you can sync them to your accounting tool to make the entire process all the more seamless.
What our users say about Vendor Payments
Prior to the release, RazorpayX Vendor Payments was made available to early users who gave us valuable feedback.  This helped make the product even better. Here is what they had to say!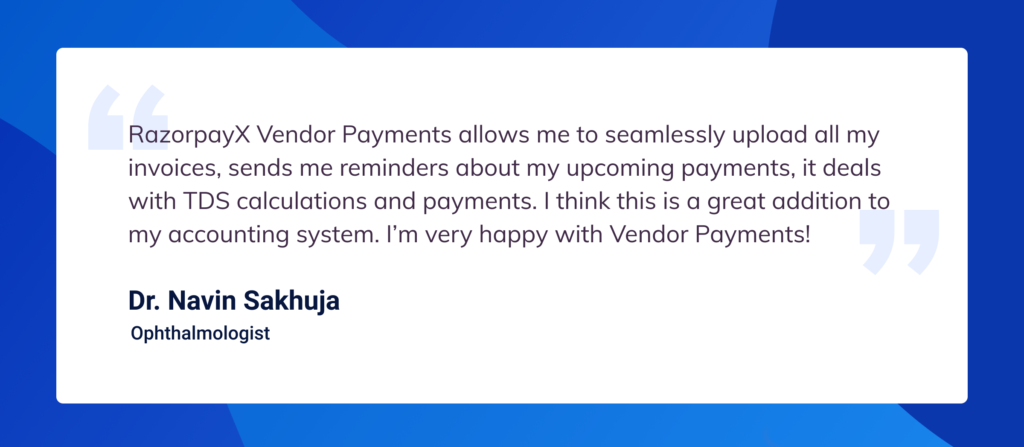 We are very excited to have you experience the easiest way of making vendor payments! Check it out and let us know in the comments below.