This year, World Mental Health Day, on the 10th of October, holds great significance; people across the entire world are facing challenges while coping with the COVID-19 pandemic. 
It's been difficult for students to adapt to virtual learning, with little contact with teachers and friends; for health workers to provide care to infected ones and protect themselves; for migrant workers who lost their livelihood and had to travel back to their villages in search of basic necessities; for the people who lost their jobs or suffered huge business losses, and the list goes on. 
All these griefs, including the fear of contracting the virus in a pandemic, has disturbed the mental well-being of human beings. The need for mental health support has increased more than expected. 
However, there has always been a stigma attached to mental health awareness. People don't want to talk about their mental health issues; they feel ashamed to be open about it. We, as a society, have to pause such shame, regroup ourselves & come back with greater energy levels, and a less-stressed yet fresh perspective. 
The history behind World Mental Health Day
On the 10th of October 1992, World Mental Health Day was observed for the first time. It was started by the then Deputy Secretary-General, Richard Hunter, as an annual project of the World Federation for Mental Health. The day is officially celebrated on October 10th every year.
Its goals were to encourage mental health advocacy in general and to educate the public on related issues. 
World Mental Health Day was observed for the first time on 10 October 1992 to encourage mental health advocacy in general and to educate the public on related issues.
Click To Tweet
Let's invest – Move for Mental Health this year by WHO
This year, on World Mental Health Day, WHO with its partner organisations, United for Global Mental Health and the World Federation for Mental Health, is calling for a substantial rise in investment for mental health awareness and treatment. 
To encourage people, WHO campaign – Move for Mental Health: Let's invest has been kick-started in September 2020. 
Dr Tedros Adhanom Ghebreyesus, Director-General of the WHO stated "World Mental Health Day is an opportunity for the world to come together and begin redressing the historic neglect of mental health. We are seeing the consequences of the COVID-19 pandemic on people's mental well-being, and this is just the beginning. Unless we make serious commitments to scale up investment in mental health right now, the health, social and economic consequences will be far-reaching."
Everyone across the world can take part in this year's campaign. Many organisations have been actively taking part in spreading mental health awareness. 
Hence, on the eve of World Mental Health Day 2020, we spoke to Razorpay customers that are striving to make a difference by fighting the stigma around mental well-being. 
Let's hear from Razorpay customers  
The Mind Care Center for Mental Health 
The story
The Mind Care Center for Mental Health is a counselling and physiotherapy centre in Chennai started in 2010. The organisation aims to help people overcome their mental barriers, anxiety, stress, traumas, lack of self-confidence, etc. 
Dr Lakshmi Rajan heads the centre. She is an International Member of the American Psychological Association. 
In conversation with Razorpay
Dr Rajan stated that mental health is equally important as physical well-being for human beings. There has been a taboo attached to talking about mental health issues among people. Although, the stigma has considerably reduced because of awareness and advancement initiatives taken by organisations like the Mind Care India. 
In the pre-COVID era, the centre was organising workshops and awareness campaigns in schools, colleges and universities, especially for children and young people. It was focussed to help them learn to face their fears and convert them into opportunities. 
Although these practices came to a halt due to the pandemic, the organisation decided to provide counselling through electronic means. Keeping in mind the developing insecurity among people, the centre blended yoga with psychology. This practice involved exercises along with professional counselling sessions and was successful in curing patients with mental health issues. 
The Karnataka government nominated them to provide counselling to COVID-19 patients. 
Mental health is as important as physical well-being for human beings. The stigma has considerably reduced because of awareness & advancement initiatives.
Click To Tweet
Words from the founder's desk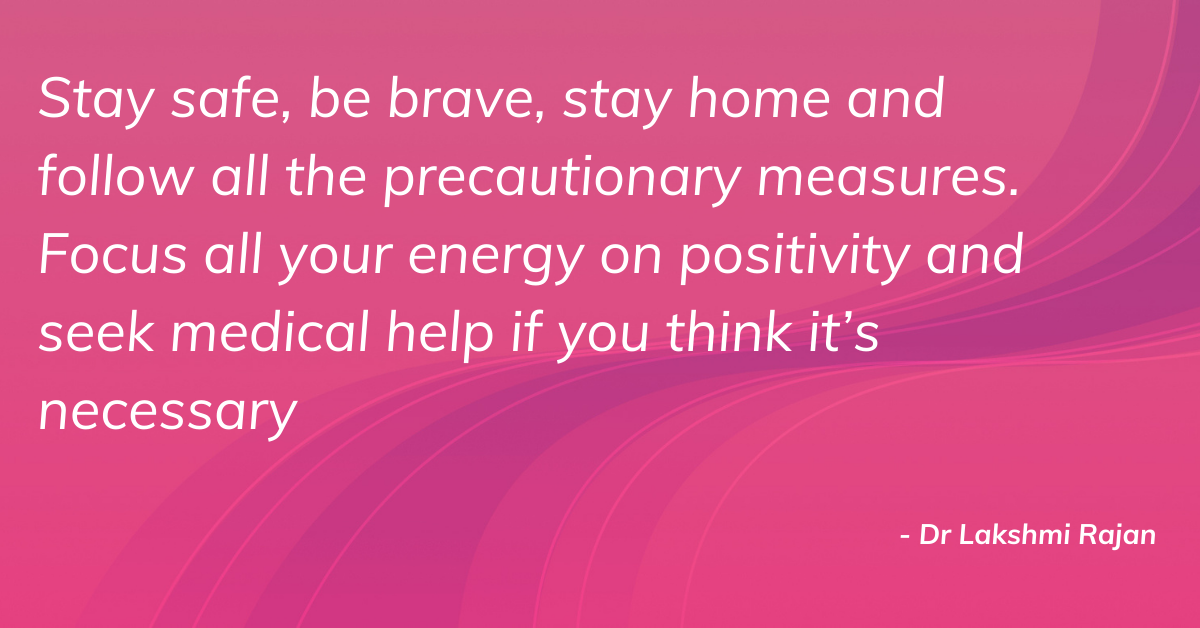 Youth for Mental Health (YMH)
The story
The Youth for Mental Health was founded in April 2019 by Mr Hitesh Sanwal. This organisation focuses on educating the youth about mental health issues and spreading awareness about its well-being. 
YMH believes that youth can bring a long-due change to society. So, they have focussed on teaching mental health awareness among young people from the beginning. 
At YMH, they want to uproot the stigma and address the lack of awareness by generating it and making mental health services accessible to all. Their motto is – Advancing mental health with creative, innovative and engaging initiatives. 
In conversation with Razorpay
As long as people treat mental health well-being different from being physically healthy, the stigma will persist. To spread mental health awareness, they need to understand that the brain is also a part of our body, and they are not healthy till they are mentally happy.
People are so comfortable talking about their physical fitness, but when it comes to mental health, they don't feel comfortable owning their mental issues. Humankind will evolve the day people stop differentiating mental health and physical health; both of them are equally important. 
Everyone has engaged themselves in different activities daily, especially during the pandemic. Stress, anxiety, and isolation have triggered mental health issues among people. 
To fight mental illness, YMH advised that people should express themselves, take a proper break from work, and engage in creative activities. The whole world is experiencing tough times now and was not prepared to face such challenges. People should give each other ample space to cope with the pandemic and do not disgrace their coping mechanism. 
Before the pandemic, YMH has organised several workshops and internships for school and college students. During the COVID-19 lockdown, they started an online campaign 'India for Mental Health' that was their – and India's – biggest, one-of-its-kind virtual campaign. It featured more than 70 speakers from around 30 cities in India, focusing on the challenges that mental health awareness faces in India. 
Words from the founder's desk
Razorpay's contribution to building a healthy nation
Razorpay has become a one-stop payment solution for small and medium enterprises in India. It offers a full stack of products that simplifies payments for businesses. 
We help businesses accept payments using payment gateways, payment links, payments pages and more. 
During the lockdown, businesses faced a major challenge to collect payments through online transactions. They were not comfortable with digital modes of payment. But, Razorpay's secure, simple and affordable products made it easy for businesses to go digital and bounce back to growth. 
A word of appreciation from Mr Hitesh Sanwal, Founder of Youth for Mental Health – Razorpay is turning business ideas to reality. 
Become a part of Razorpay family, empower your business with all the right payment tools to accept online payments and provide the best customer experience.
Tips for coping up with Mental Health Issues 
We are fortunate to have a lot of things that we can do to improve our mental well-being and others who might need some extra care and support. 
Here are tips suggested by our customers that you can follow.  
Have a daily routine

– You should maintain a daily routine for yourself and try to follow it. If you haven't made one yet, the World Mental Health Day is a good day to start a routine. This routine will help you to maintain good mental, as well as physical health

Keep yourself socially involved

– Since our physical movements are restricted due to COVID-19 spread, keep contact with your family and friends through virtual means

Reduce your newsfeeds

– Most of us feel anxious or distressed, looking at the rising number of COVID-19. Try to reduce newsfeeds if it makes you feel worried. You should seek the latest news at specific times only, maybe once or twice a day 

Regular breaks from screen time

– Make sure that you take regular breaks from on-screen activities. Do not spend excessive time in front of a screen every day 

Avoid alcohol and drug use

–

Avoid using alcohol and drugs to deal with fear, stress, anxiety, and social isolation

Support and help others

– Use opportunities online to help others who may need support during these difficult times
Let's spread the word and make mental health a priority every day.