ZopRent strives to provide a complete holiday experience to its customers. ZopRent is an affordable, efficient solution for the first mile, last mile, short distance and long-distance commute to its customers. 
The company aims to standardize service levels and deliverables to the customers and provide a unique platform to give all a level playing ground when we talk of service & deliverables.
We are currently present across 25+ cities in India with more than 10000+ vehicles registered on the platform. Avinash Mohanty, Head of Sales & Marketing, ZopRent
How ZopRent uses Razorpay
To uphold their vision successfully, one of the essential things in consideration was, of course, a flawless payment experience. Because traditional banks were a no-go when it came to diverse payment options. 
We wanted to offer our customers a seamless booking experience and its not possible without an excellent payment gateway which provides a lot of payment modes without any hassles. Banks were offering the same but did not give the option to pay through other methods – Thus Razorpay. Avinash Mohanty, Head of Sales & Marketing, ZopRent
After the integration with Razorpay, ZopRent saw a significant jump in payment-related data like payment source options, day-wise breakups, settlements, charges.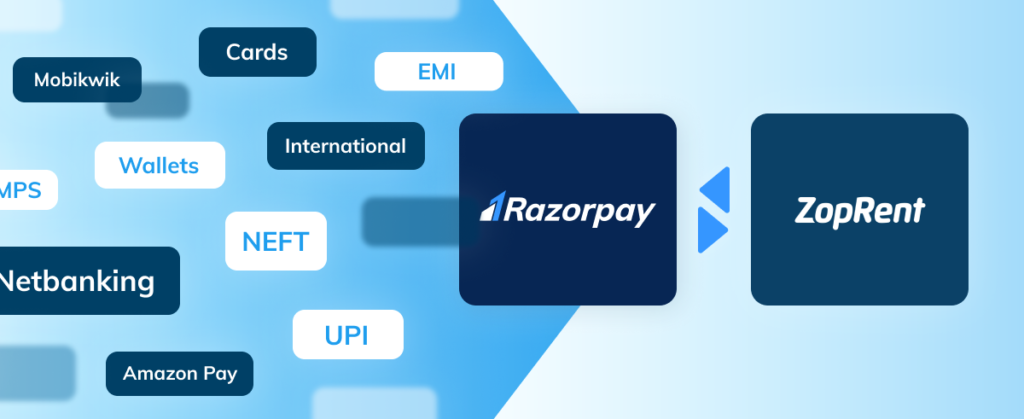 Zoprent saw a spike in sales, fewer cancellations/no-shows, organized payment schedules, zero cash mishandling at HUBs, round the clock payment collection, prompt refunds, smooth integration of other vendors APIs and many more. 
Q&A with Avinash Mohanty, Head of Sales & Marketing, ZopRent
What is the idea behind the birth of ZopRent?
When you talk about mass mobility, India is still at a nascent stage. Getting people to reap maximum experience at the tap of a button is the fuel that keeps us going. 
How do you see your company growing in the coming years? 
We are using a unique Hybrid (An amalgamation of B2B & B2C) model, which will help the company to grow in the coming years. We have just launched our operations in Thailand with close to 2000+ vehicles across various HUBs, and are currently growing at 300% Y-O-Y and aim to expand to other geographies soon.
Why did you choose Razorpay? 
Excellent customer support, of course! 
The team that managed our queries were prompt and well versed with the product. This piqued the interest in Razorpay while constant vendor engagement and innovation have helped us to continue with them. ZopRent shares its passion with the world using Razorpay. 
We're growing now, faster than ever, and we're glad to have Razorpay on our side, taking care of our payments for us. The rest, as they say, is history. Avinash Mohanty, Head of Sales & Marketing, ZopRent