Hopes and Expectations. 
That's how Indian startups are looking at the Union Budget 2022 – with much-awaited tax reforms, GST rate cuts, necessary relief for the hospitality and real-estate sector, flexible laws for fintech. 
There's also hope for the crypto sector that the government will make a significant announcement and release the cryptocurrency bill. 
A majority of businesses are also optimistic that the Finance Minister, Ms Nirmala Sitharaman will be a bearer of good news for employers and employees alike as she will write a new chapter in the ESOPs fable.
All this and so much more, as startups await the Union Budget of India! 
So without further ado, let's deep dive right into the top predictions.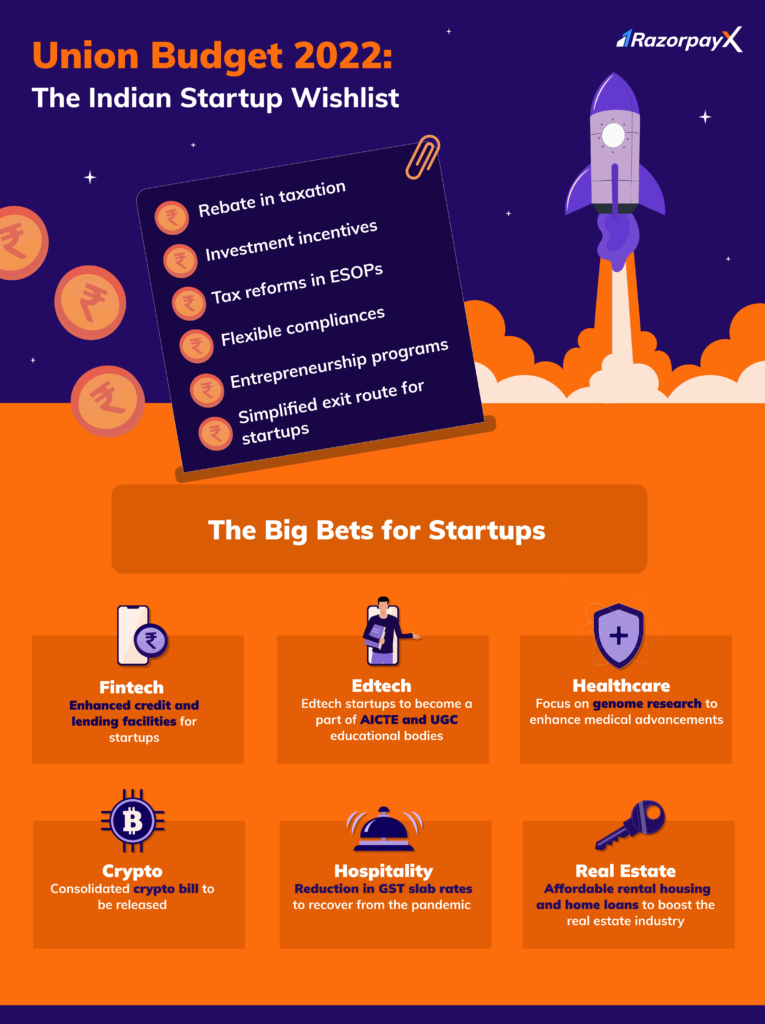 For more updates and conversations on Union Budget 2022, follow us on Twitter, Instagram and LinkedIn.