Security at Razorpay
Risk and Security Teams
Top notch Security and Risk teams working to keep hackers and fraudsters at bay.
Responsible Disclosure
We run a bug-bounty program for security researchers to help us protect Razorpay.
Secure Cloud Infrastructure
We follow AWS best practices to keep our infrastructure secure.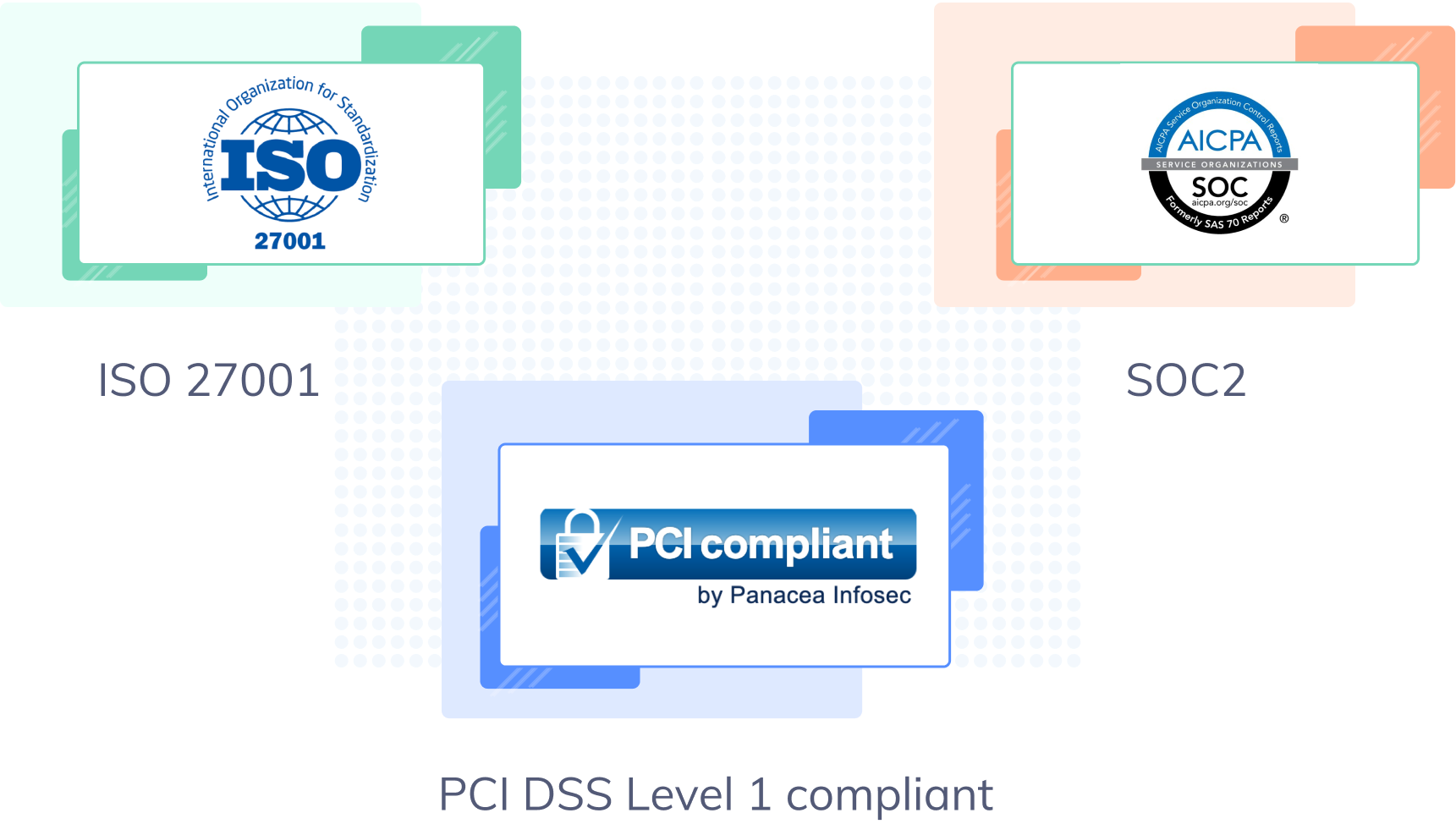 Compliance Certifications
Razorpay is compliant with leading industry standards such as ISO 27001, PCI DSS and SOC2
Data Security
Razorpay takes care in processing and protecting your data, and holds itself to the highest standards of accountability and security.
Sensitive Data Handling
We use industry standard cryptographic algorithms to store your sensitive data.
We follow the principles of least privilege to minimize data sharing.
Card Data Handling
We handle all card data in compliance with PCI-DSS guidelines and RBI regulations.
We're PCI-DSS Level 1 certified, and store your cards securely.
Merchant Security
Shared Responsibility Model
The security and privacy of our merchant's business is a shared responsibility. Razorpay works hard to do its part, but merchants need to do their part too.
Read More →
Business Security Checklist
A step by step list on how to secure your integration with Razorpay systems.
Read More →