Traditional banking has long been the safe pick for most businesses, despite all the frustrations that come with it. Startups, too, have settled for outdated systems for the longest time – playing it safe, with banking as they know it.
But not all startups.
Some startups choose to push limits, looking for banking solutions of tomorrow for the needs of today. And, seekers of the banking of the future, deserve a reward from the future.
We, at RazorpayX, decided to do something about that.
Tokens of appreciation – the non-fungible kind!
We minted an exclusive collection of NFTs for these future-forward startups. And, to make things even more special, we got these 'tokens' of appreciation designed by upcoming Indie artists.

Here's a glimpse of our first edition collection. 
RazorpayX Gifts from the future
Now, that's not all. What really made it for us was the love for these NFTs.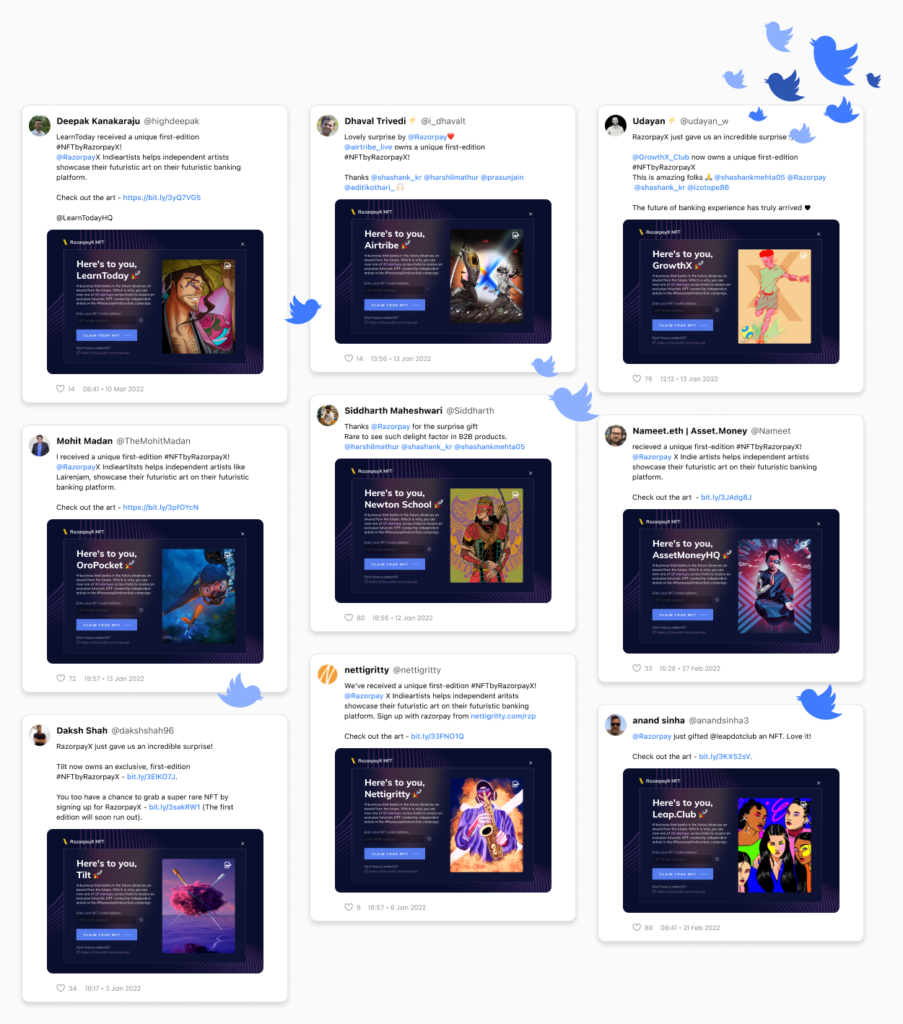 Over to you
Businesses that choose to bank in the future will always be rewarded with #giftsfromfuture. Sign up with us and experience the future of banking, as well as stand a chance to win an exciting reward.